Good morning!
Well, I was up bright + early at 6:30am this morning and can't say I got much sleep.
Guess what? No soreness from all of yesterday's activities!! None at all :D
It took me a good 1 hour 20 mins to curl my hair! The hairstylist is going to touch it up once I get there, but hopefully it won't be too much. I think I breathed in enough hair spray for a lifetime's worth this morning!
I keep saying to Eric…'We're going to get married!!!' lol. I think he is getting a little annoyed. The little Bride Monster has come out!
I had a delicious and energizing green monster this morning: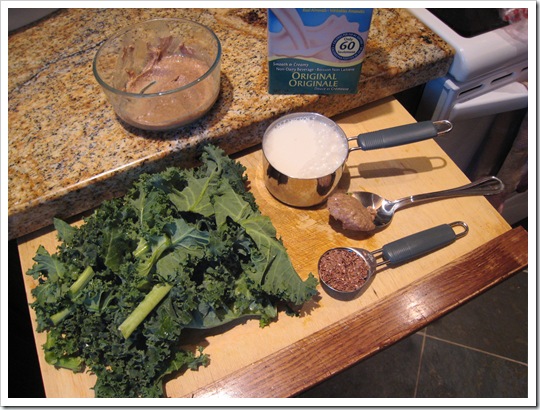 I used a scoop of Almond Butter for some extra 'oomph'. I also used 1.5 cups of Almond Breeze which is why it is so lovely and milky in colour: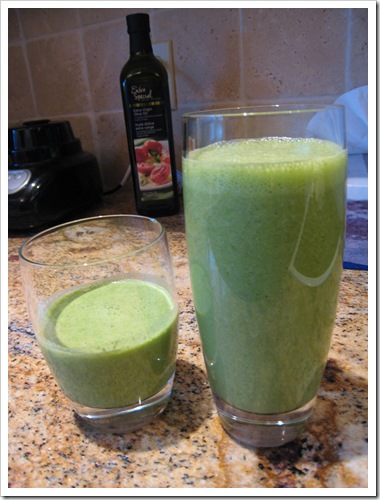 My hair…going for the hollywood glam look: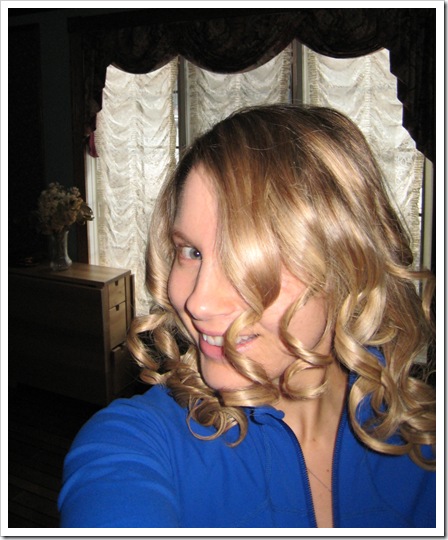 I put together a small gift of my goodies for our photographers as they just recently got engaged!
See you tonight for some pictures!!!!
Question of the day: When was your most glamourous moment in your life?
This will definitely be one of mine! Obviously my wedding day…as well as my prom and my Master's graduation. :)