I could not wait to write this post! I can't believe it, but I have successfully made a homemade version of flax crackers! :) They knocked my socks off they tasted so good. And the best part is, they were EASY as pie! No, much much easier than pie.
Here's the Store-Bought Version: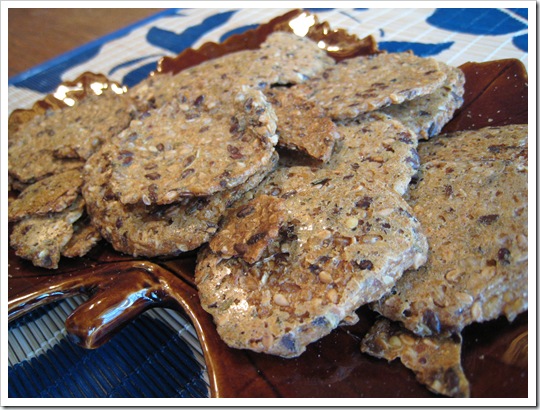 And my homemade (and much cheaper) version!!!
Oh my gosh they were FABULOUS! I couldn't stop eating them!!!
The best part is they are gluten free and vegan!
I knew as soon as I tasted these, that I will be selling these in my Glo Bakery. They are just too good.
While I can't reveal the exact recipe that I created, I can give you some major hints so you can try to make them yourself if you'd like!
I made these by simply looking at the ingredient list on the back of the Amy's Organic Crackers box.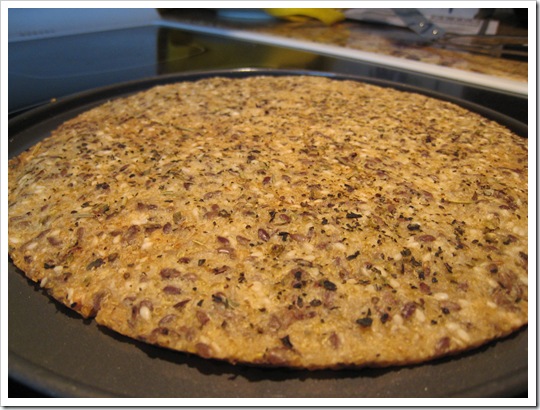 Ingredients:
1 cup Brown rice
1/2 cup Quinoa
2 Tbsp. Flax Seeds
1 Tbsp Poppy Seeds (Sesame)
1/2 Tbsp Water
Secret spices + herbs !!!
Directions:
Blend together cooked rice and quinoa until a thick sticky paste. Mix in seeds and other spices and seasonings. Spread on a flat, greased, pan. Cook for about 20-30 mins at 350F or until crispy.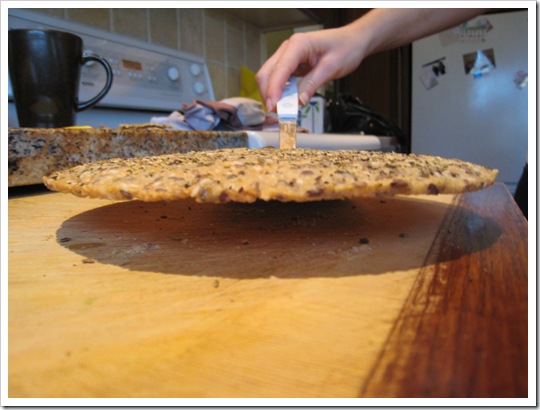 My recipe made this circle plus another smaller one (not shown):
My batch made 3 servings of about 8 crackers at 165 kcals per serving. They. were. freaking. awesome.
I only wish I had made a bigger batch!!! They will be gone today I'm sure.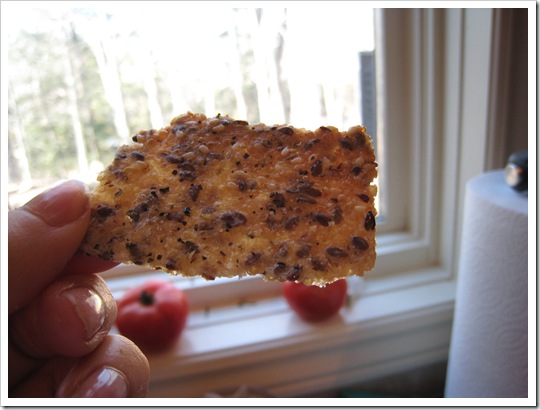 With some of my homemade raw Almond butter spread on it: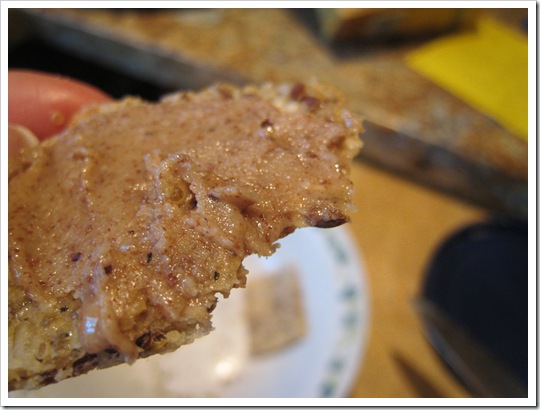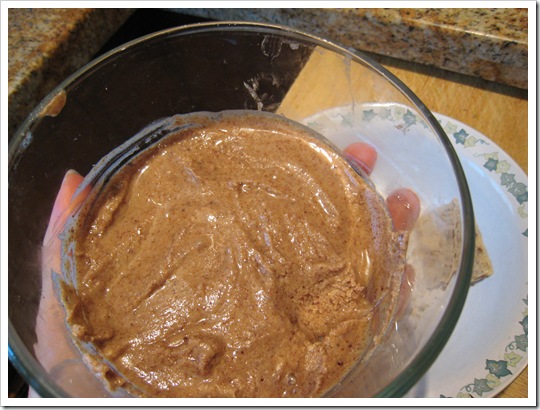 I think I sorta ruined my lunch! lol. They were just sooo yummy. :)
Yoga Mats:
I am thinking of buying a yoga mat because I don't have one and my feet slip slid all over this mat that I currently have!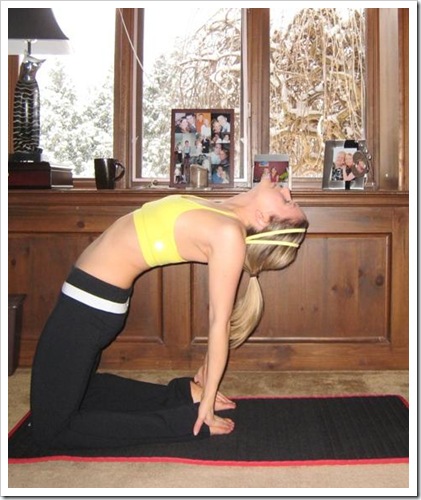 I read that this mat was highly recommended on Bites + Bowls. This yoga mat is by Hugger Mugger.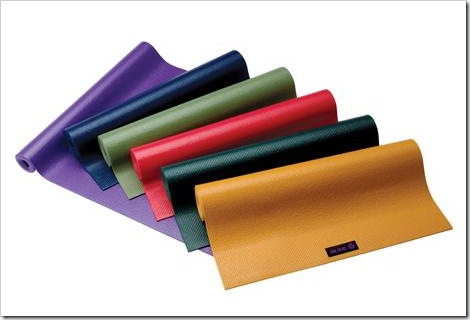 Has anyone tried this mat?
Does anyone have any Yoga mat recommendations?
I must say, I do love the bright colours of these mats!
I did 15 mins. of the Crunch Fat Burning Yoga this morning! I also did some abs on my stability ball. It felt great!
As part of my recovery, I am trying to strengthen my core. My Sports doctor said that a strong core prevents injuries.
You will be seeing LOTS more core work and yoga in my future!
Hubby and I are off for a hike soon! Weeeeeee….sun!