Good afternoon!
I hope no one has had any bad luck today. :) My day is going great! Flying by and I still have much to do. Isn't that always the way though?
I had a fabulous lunch today!
I had a large sweet onion in the fridge and I made that the centre of the meal. I LOVE sweet onions and I find they taste fabulous in a stir fry. They are the only onion that don't make my eyes water too!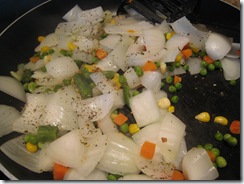 With some frozen veggies: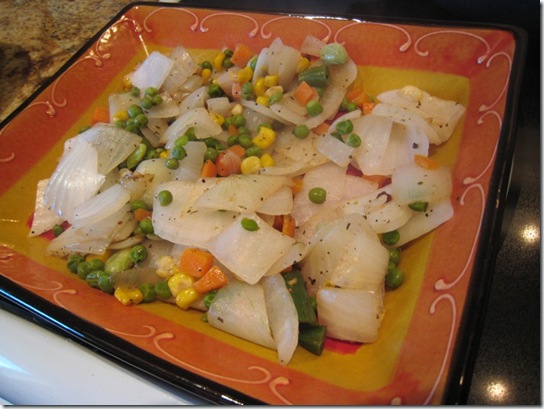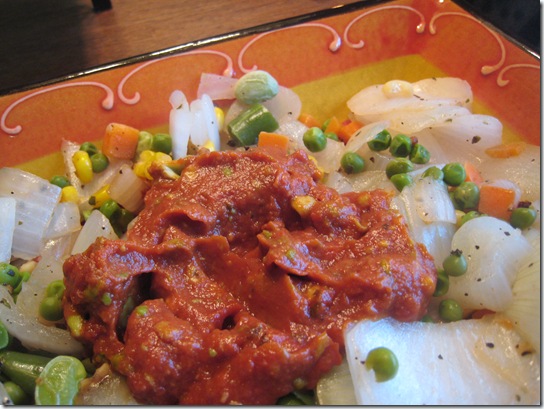 I made my healthy, antioxidant packed tomato + avocado sauce again. I LOVE this sauce! I strongly suggest trying it. :)
The sauce:
3 Tbsp tomato paste (preferably salt free)
3-4 Tbsp pasta sauce (I used organic healthy lovers brand)
1/2 avocado, mashed
Glug of Almond breeze (1 Tbsp approx)
Pepper + Italian seasoning
This sauce is AMAZING!!! :) I will be making this again and again!
Even Sketchie wished he could have some!!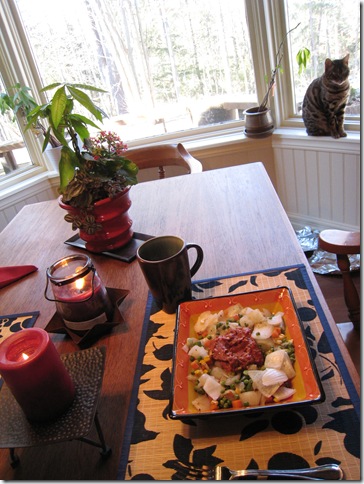 Other great eats today included 2 ALL VEGGIE Green Monsters (I am now used to these all veggie ones!), Mary's Crackers (2 servings) and a huge oversized apple. Hopefully I will be glowing come tomorrow from all this great food!
A Lovely Donation To The Furniture-less Couple:
Look what my brother- and sister- in law gave us!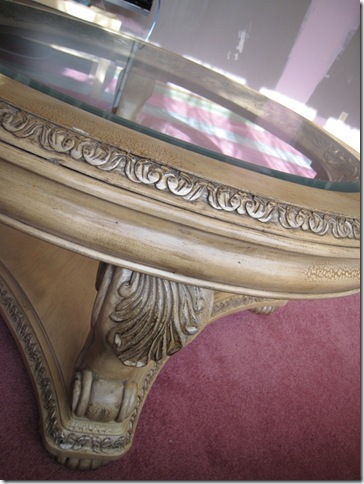 What a beautiful coffee table! I am in love with it. They didn't have any room in their house anymore for it so they were kind enough to give it to us. They also gave us a small blue couch to match the one they gave us earlier this year as well as a wood coffee table. Thanks guys!! :) Hopefully they don't want any of it back….tee heee…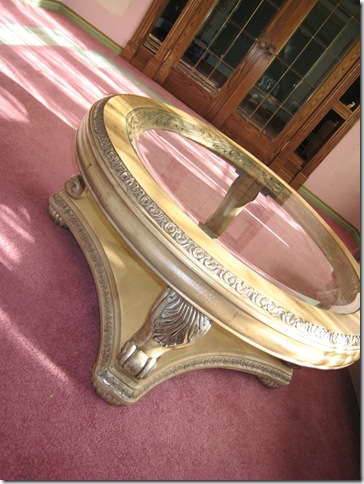 My Wedding Shoot Emergency Pack:
This is what I am bringing tomorrow for the shoot. I ALWAYS come prepared!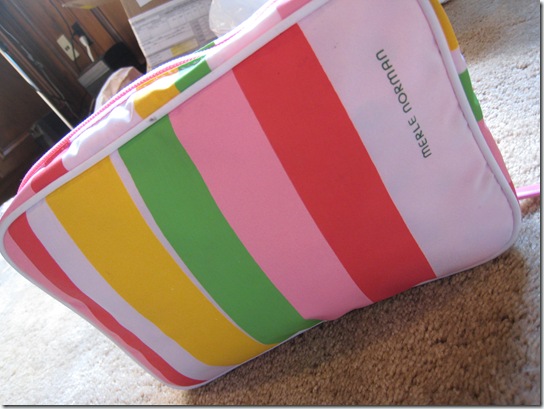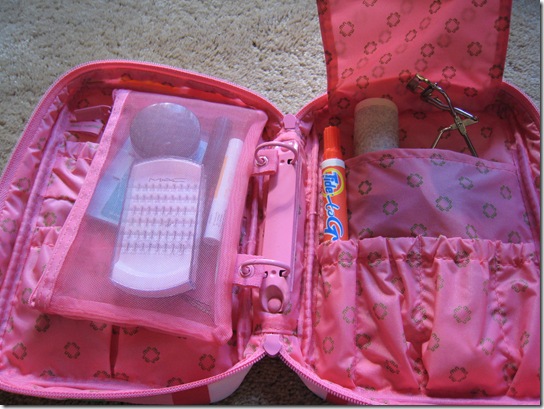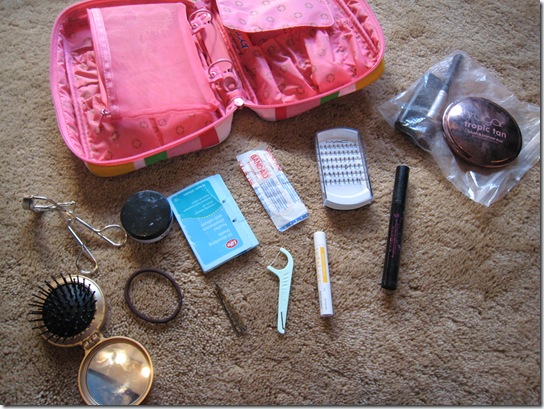 Inside the bag:
Sephora travel brush
Hair elastic + bobby pins
Eye lash curler
Oil Blotting Tissues
Floss for after lunch
Band-aid (I am accident prone hah)
Sephora individual eye lashes
Soft lips balm
Mascara for touch up
Sugar Tropic Tan Blush + Bronzer
Vichy Concealer + MAC concealer
Tide to Go (God forbid I got anything on my dress! lol)
Travel sized Lint brush
That should cover my bases!!!! LOL :D
EDIT: Oh my gosh I don't know how I did this but I got the photoshoot day confused!!!! lol. Good thing I checked- it is actually SUNDAY and not tomorrow!!!
Who hoo I have an extra day!!!!  I am so happy about this!
I called Eric to tell him and he was like 'I know…."
lol. Not sure why I got that messed up!
Well guys, I have some baking (experimentation) to do now!! See you tonight for my workout and baked goodies. :)
I hope you have a great start to your weekend whatever you may be doing. :)
Question of the Day:
Is there a dessert or baked treat that you absolutely hate even though everyone else seems to enjoy it?
I would have to say mine is cheesecake. I don't hate it, but I don't particularly like it and never have! People think I am nuts when I pass it up.
What's yours?