Good morning health lovers!!
Wow tomorrow is Friday– where has the week gone?? I will admit I am starting to get nervous about the wedding modeling on Saturday. I am a fairly shy person so stepping out into the limelight will be hard for me! Last night I was up til about 1:30am thinking about it. lol. I've never had 12+ photographers all shooting me before so I hope I am not too nervous. Eek!
Wedding Dress Fitting #3
I had dress fitting #3 today! I figured with two days left this would give me the last boost of motivation that I need to make the next 2 days great. you can click on the images to see full size.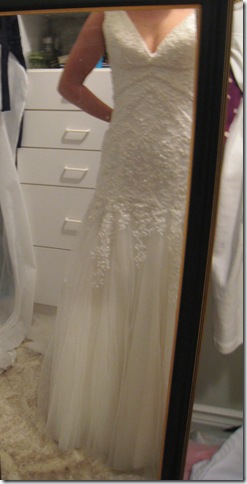 There wasn't much change since my last fitting (not surprisingly) and I still have a 'butt crack' where my dress zips up. lol. Nothing a little tucking in won't fix I guess! :)
Note: None of the buttons are done up over the zipper. Of course on Saturday it will lie flat!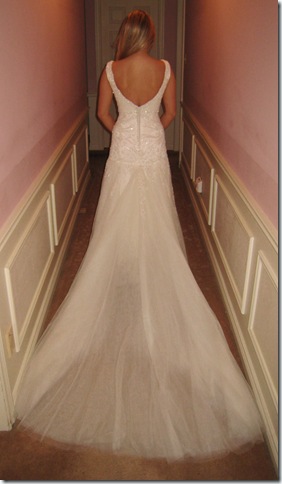 Luckily, Eric said, "What about the veil?" I almost forgot! It was a good thing he reminded me because they need to be steamed. They are so wrinkly.
When I purchased my wedding dress, I bought a beautiful handmade Italian cathedral length veil to go with my dress. It was only after trying it all on together again, a few months later, that I decided I didn't want that veil anymore. [Insert Bridezilla here]. I just found that the lace competed with the detail of the dress.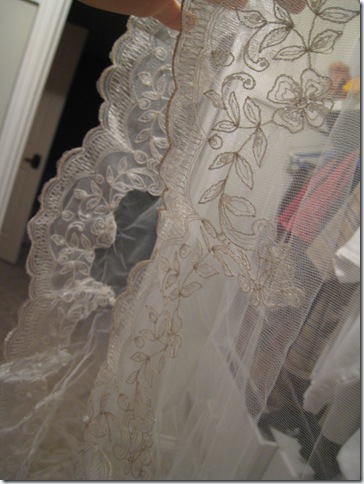 It is such a gorgeous veil though (and expensive!). Instead of wearing this on my wedding day, I bought a shorter veil with a simple silver pencil edge.
However, I am going to bring both veils to the shoot Saturday because I know my photographer is going to have a FIELD DAY with my cathedral length veil. He is going to be like, "Why the heck didn't you wear this on your wedding day!?"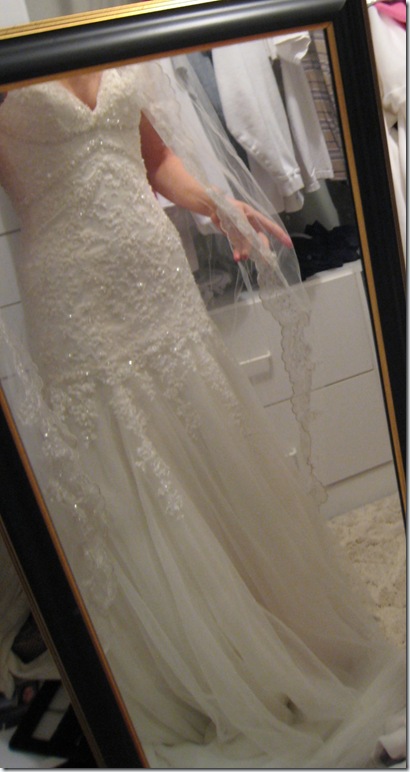 My photographer's vision is Hollywood Glam:
Hollywood Starlet
Long, loosely curled hair
Fake eyelashes
It should be exciting! I hope they don't overdo it on the make up though. I was really anal about my wedding makeup because they always had a heavy hand. I did most of my wedding make up MYSELF in the make up chair! lol.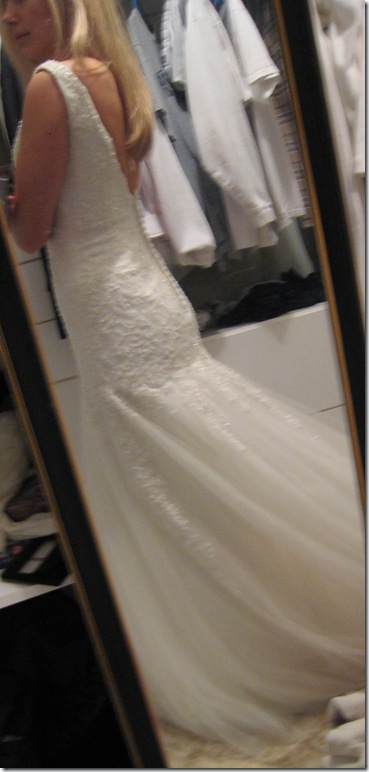 I hope I can calm these nerves!!!! Geeze I feel like it is my wedding day all over again.
Wedding Dress Plan:
The plan for the next two days is to be on my best behaviour with eating and exercise. I won't be having any sugar and I am going to have 2 green monster's each day.
My diet will be mostly fruit and veggies with grains and I will avoid processed foods. Nothing really out of the ordinary, simply making some lower calories substitutions when I can!
As for the skin, I have already started exfoliating my body while in the shower with an exfoliating glove so my skin is smooth and glowing. Last week I used my favourite REN peel mask and my Neutrogena microdermabrasion a few times in the past week. I will be doing the REN mask one more time today or tomorrow as well as the microdermabrasion to ensure NO flakes for Saturday.
I am hoping this will leave me feeling energized, GLOWING, and confident for Saturday!
Yoga Progress:
I made some progress with a yoga video last night! :)
Thanks to Maggie's suggestion…I love this video by Sadie Nardini:
Last night I did part 1 (10 mins.) and it was HARD. My arms were shaking and I had to come down a few times. I loved it though! I am going to do part 2 and perhaps part 3 today!
The workout plan today will likely be my treadmill at home since I am carless. Unfortunately we are about 15km from the city so walking/biking is not an option (at least in this cold!!!). I am probably going to do hill walking. :)
Well I have lots of test baking to do this morning! Stay tuned for some yummy pictures this afternoon! Oh and I need to go make a green monster. All I have had to far is this lovely English Toffee tea in a cute handmade ceramic 2 in 1 teapot!
Question for everyone who uses Live Writer- Do you ever have problems with your pictures roating upside down when you paste them or drag them into the post? 50% of the time my pictures drag in upside down (even though I have already manually roatated and saved the picture!) Any ideas?
Also, how do I insert tags? I tried buy going to 'Insert' –> 'Tags' –> and then using Technorati but it looked all messed up when published. I need Heeeeeelp. :) Please?
"The first problem for all of us, men and women, is not to learn, but to unlearn." ~ Gloria Steinem