Good afternoon health lovers!
I have had such a fun day in the kitchen! Today is a test day in the kitchen where I am creating and concocting new + healthy recipes for my bakery. I have been going non stop for about 5 hours now…I guess I better get used to this, right?!
Here is a bit of what I have made…
Absolutely No-Oil Honey Banana Bread: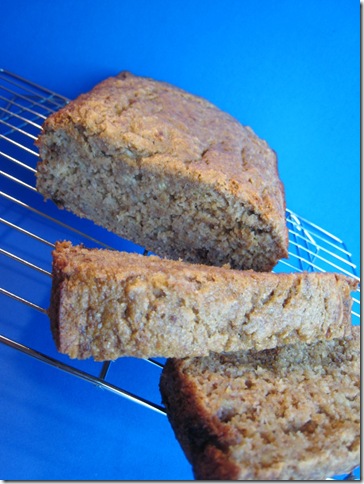 Oh my gosh the house smelled fantastic!!!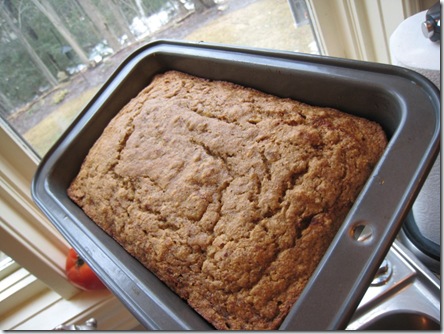 It came out super moist….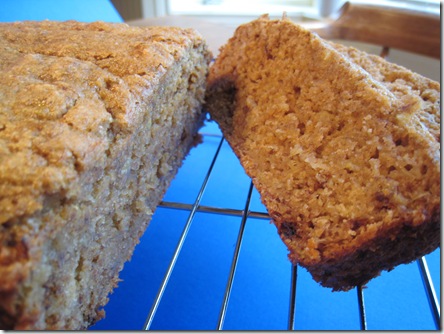 I won't be able to try this until after the end of my sugar free challenge on Saturday. Even though all the sugar in this loaf was natural, I am going to wait until after the dress workshop! :) However, I am going to have about 5 taste testers for this bread and I will be reporting what they said!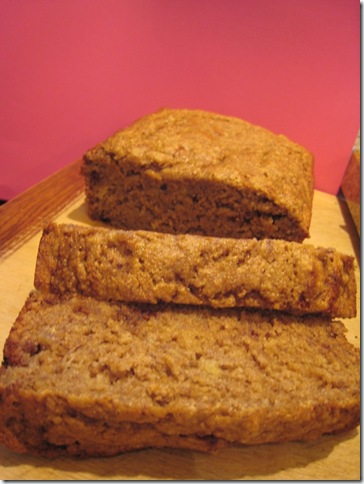 Some of the healthy goods in this bread: bananas (4!!), almond milk, Whole wheat pastry flour, cinnamon, and honey.
I made some chocolate chip cookies that failed miserably. They were too flat so I am going to re-try more modifications next time!
Snack:
In between, I had a serving of Mary's Crackers and a small bowl of spelt cereal for my snack around noon.
Lunch:
Then around 1:30pm I had a quick lunch. I literally ate this as I baked!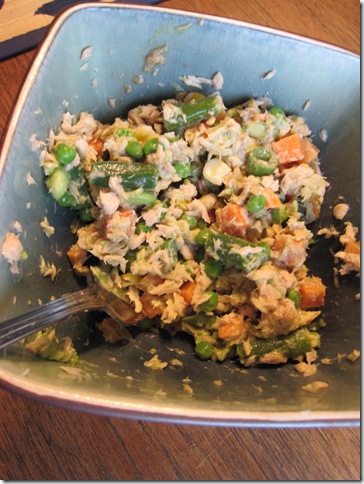 Contents:
2 cups frozen mixed veggies, cooked in microwave in water
1 can Flaked Salmon (Gold Seal)
Pepper
1/2 avocado mixed in (KEY ingredient!!!!)
1 Tbsp Kraft Balsamic Vinaigrette
I also had a delicious juicy kiwi, not shown (I ate it too fast!). A great lunch 'on the run' It took me a total of 3 mins. to prepare! Can't beat that.
After lunch I made a batch of Black Bean Brownies. I used this recipe as a guide, but I made many modifications…
You Won't Bean-lieve It Brownies: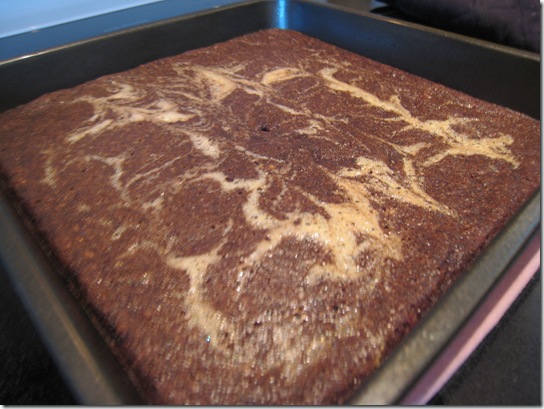 These were the healthiest brownies I have ever made!!
They had black beans, vegan butter, walnuts, carob chips, and honey in there. Talk about antioxidants!
I can't wait to try them! Eric is going to be in heaven when he gets home tonight! lol.
I am now done baking for the day. :)
Work It Out:
I just did my ab workout to help strengthen my core again as per my Dr's recommendations. Now I am off to the gym for some elliptical action…..rawr!!!! :)
What are your favourite ab exercises?? Id like to learn some new ones!
See you tonight for some homemade SOY Milk!
PS- Does anyone know how to categorize a post in Windows Live Writer???
"Inspiration never arrived when you were searching for it."
~Lisa Alther