Good afternoon!
You know the saying, 'The truth will set you free', well it most certainly does.
I had my appointment with my Sports Medicine Doctor today and I was pretty nervous walking into that room. I *gulped* if you know what I mean.
She says to me, "Have you heard your results at all yet?"
"Nope"
Gulp.
More gulps. Pauses that felt like minutes went by. I'm pretty sure I saw a snail pass the door.
"Oh ok"
I wanted to scream- just tell me, damnit!! But I sat there like a good girl as I always do.
She said, "Well, there's no fracture! We are pretty sure you never had a fracture in the first place."
I swear I almost kissed this poor lady I was so happy! :D I did a little dance in my head and I exclaimed, "That's Grrrrrreat" Just like Tony the Tiger does. Well, not exactly but that would have been kinda funny wouldn't it?
She said I had a muscle pull right around the bone where this arrow is pointing: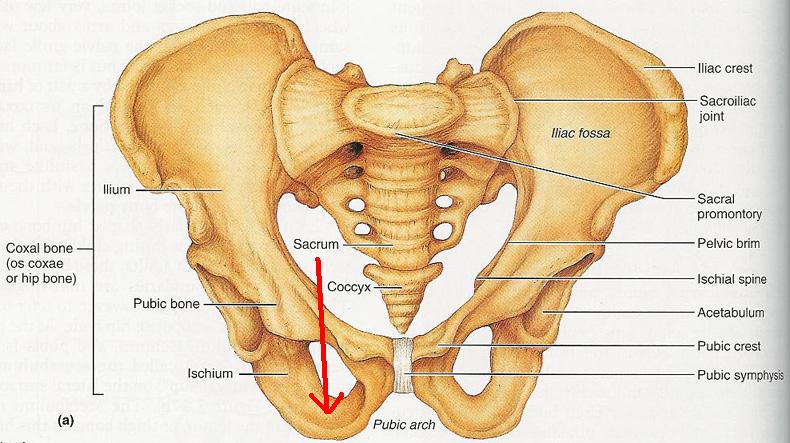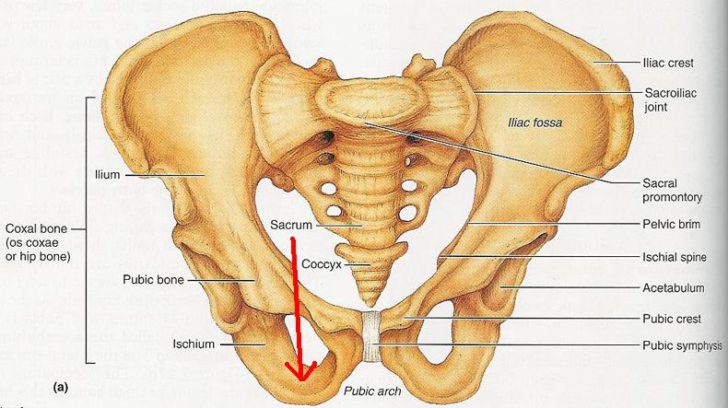 The bone scan results were actually quite fascinating. I am so glad I got it. Would you believe it, the bone scan even picked up a sore tooth that I have been having! Crazy!!
She is a great doctor. We sat there and chatted about everything from running to supplements (Omega 3 + 6) to getting back into exercise (slowly). I felt like a million bucks walking out of that clinic. She was really proud of me when I told her I stayed off exercise for a full 7 weeks. She said most of her patients don't do that and then they end up geting injured down the road. All that was really worth it in the end, even though I will be the first to admit that it was a huge test of patience, perseverance, and hope.
She said the worst mistake runners make is running when they are feeling sore or sick. She said any pain, even a slight pain, is your body's way of trying to tell you it needs time to repair. Also, when you workout when you are sick, you increase the amount of time it will take your body to fight off the cold.
She also moved my legs around to test for any lingering pain. None. :) She also suggested that I go to a physio therapist for a couple times to help build strength back up in the area and the core muscles. She said that yoga + pilates would be fabulous for me, so I am going to try to stick with it!
So I celebrated like any fitness junkie would.
I ran 5 miles on the treadmill!!!! :D
I'm joking, I'm joking. I headed to the gym for a kick-butt elliptical workout! :) Did I scare ya?
The workout:
40 mins. Elliptical
Incline 10-14, resistance 8-12
Max heart rate: 175 bpm
Avg heart rate: 152 bpm
Feel the burn: 346 kcals
It felt great! I was so happy…I couldn't take the smile off my face since I left my appointment.
I also celebrated and thanked my body with my second Green Monster of the day when I got home: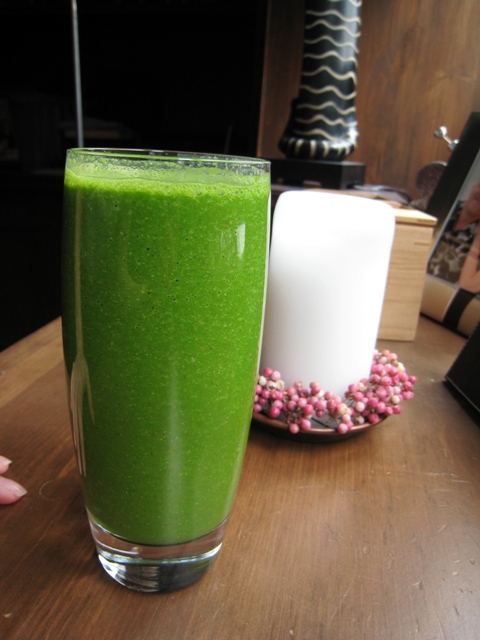 Words can't describe how good this tasted!
Contents:
3 organic kale leaves
1 ripe banana
1 cup Almond breeze
1 Tbsp flax
I also had a bowl of Spelt cereal and an apple before I left for my appointment. I will be having lunch right after this post! I am a starving marvin!
Oh She Glows Book Swap:
 
This morning I was researching new books that I want to read, and that got me thinking- how fun would it be to do a book swap!? I know many of you are like me and trying to pinch your pennies and what better way to do so than to have a book swap. I think it would be really fun!
Here are my books: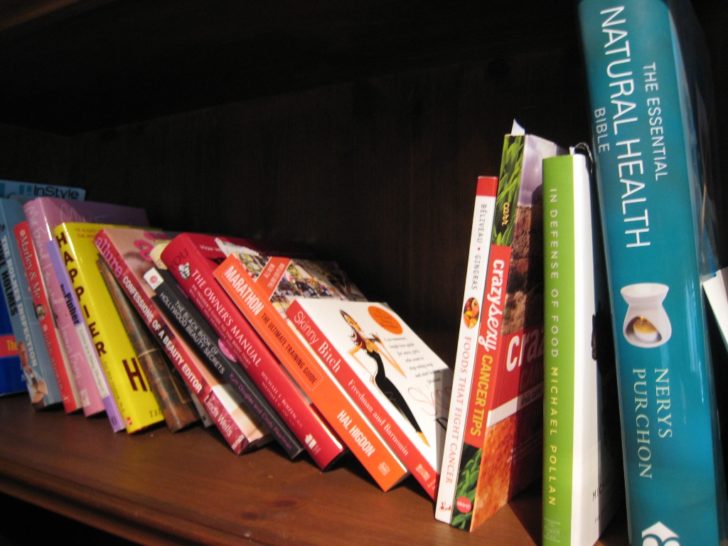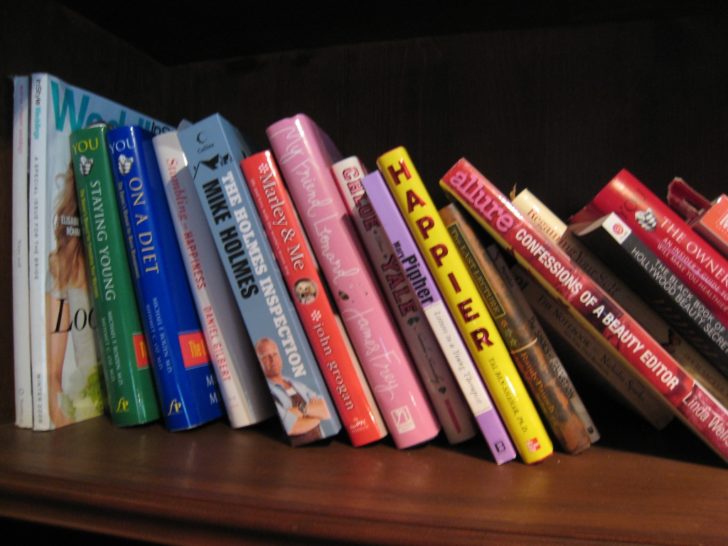 These are just some of the books I am looking for:
Eat, Drink, and Be Vegan
Veganomicon
The Joy of Vegan Baking
Vegan Cupcakes Take Over the World
Vegan with a Vengeance
Sweet and Natural (By McCarty)
And I am open to other books of course!! My Glo Bakery is going to focus on natural baking so I am looking for books related to that. :)
Would anyone be interested in doing a swap? The swap doesn't have to be forever…it could be for a month or two (or whatever we agree upon) or it could be a 'forever' permanent swap. I was thinking it would be a fun way for all of us to get some new reads without having to shell out the bucks!!!
Please leave a comment below and let me know if you are interested! :)
See you tonight for a hair product review and some new baking products.
By the way I am working on fixing the comment box to make it less difficult to read! ;)
"Friendship is born at that moment when one person says to another: "What! You, too? Thought I was the only one." ~C.S. Lewis
Bye friends!