Good morning!
I still am not sleeping very well…the past few nights I have only gotten about 6.5 hours of sleep. I am not sure what is up! Silly body. Last night Eric and I were up late working on coding my new website. We ran into a BIG problem. :(
My categories didn't transfer over properly!! All of my categories are physically there, in the category list, but most of the categories show '0' posts under that category (even though I know there should be 10 or 3 or 15). It is strange because if I click on the actual posts, the categories are there.
I discovered this when I added the category widget yesterday- only 5 of my categories showed up in the drop down menu, when I know there should be a ton more!
This has put quite a set back in my anticipation for launching. I was finally getting my header and sidebar configured how I wanted and then this happens. I also noticed that I have several broken links (for example, in my 'She' page the before + after and Road to Health series all have broken links). Waaaaaaaaaaaaaaaaaaaaaaaah.
Eric is hard at work trying to figure it out….he has helped me with so much and I am so lucky to have his support! I thought I would ask if anyone else has experienced this problem, and if so, what did you do?
Edit: Eric has located the problem!!! :D He just needs to figure out how to fix it now…haha.
I just want to launch already! :D I'm sooooo excited!
Green Monster Nutritional Breakdown
As you may know, I am slowly but surely calculating the nutritional info for my bakery items. While I was doing this, I thought it would be helpful to calculate the nutritional info for my green monsters because I have received a lot of questions about them! It was quite fascinating for me to see all of the wonderful nutrients in them. :D
Here is the breakdown for what I like to call:
Oh She Glows Virgin Green Monster
This is the green monster I recommend that you try if you are a first timer to green monsters!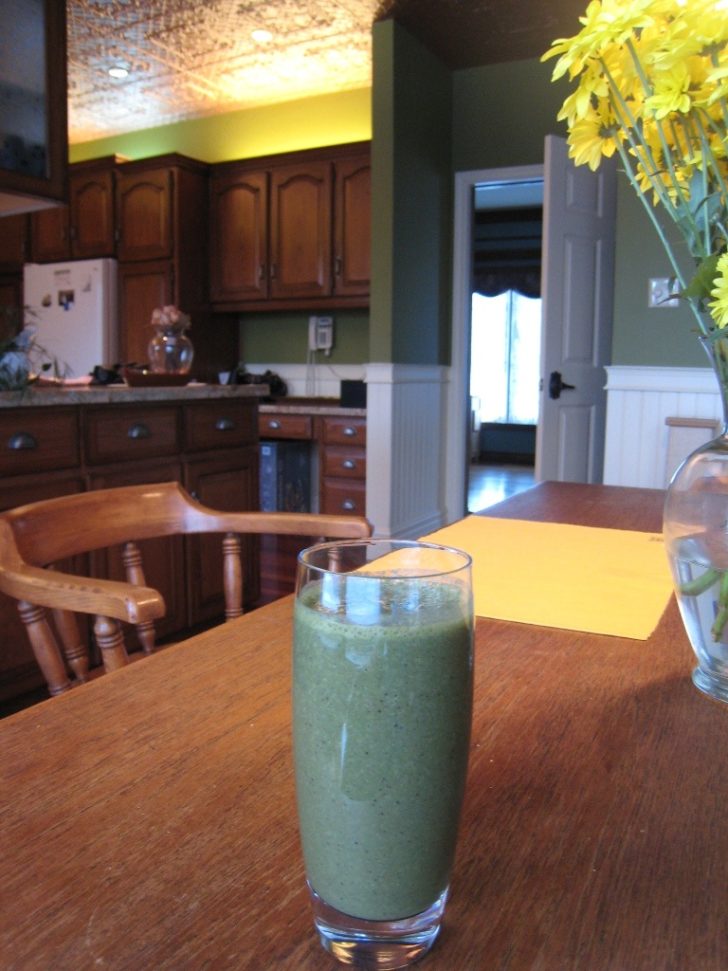 Ingredients:
Not this smoothie has 7 grams of healthy fats, 6 grams of protein, and 10 grams of fibre!
Further, it is low in Saturated Fat, and very low in Cholesterol. It is also a good source of Dietary Fiber, Vitamin B6, Calcium and Magnesium,
and a very good source of Vitamin A, Vitamin C, Vitamin K and Manganese.

And did I see 31% of your daily calcium needs? Rockin.
Oh She Glows Loves Fashion
I wanted to pass on a few of my favourite fashion sites that I enjoy! I will eventually be adding a new 'fashion' section in my blogroll- stay tuned!
1) What I Wore
I just found this website and not only is it addicting, but it seriously inspires me to change up my wardrobe! Jessica takes pictures of the unique clothing she wears each and every day! How is that for a cool website idea?
2) Facehunter
This man walks around London (and various other cities) and takes pictures of people with really unique + cool style. I love this website because I love getting a glimpse of what other people in other countries wear!
This website features what celebrities are wearing, who they are wearing, and how you can get the look yourself. I feel a bit out of touch with this website because the fashions are so expensive, but that doesn't mean I can't use it as inspiration to create something new in my own wardrobe at a fraction of the cost!
Question of the day: Does anyone out there make their own clothes or know how to sew? It has always been my dream to learn how to make my own clothes. I took a sewing class in highschool but the farthest I got was a small pillow. LOL.
So there you have 3 fun, new websites. Now go play. But don't forget to come back this afternoon for more fun! ;) Stay tuned for an update on the Wedding Dress!
PS- The wonderful Caitlin is hosting a 30-Day Shred challenge! What better way to use your new workout DVD than that!? Enter the contest for your chance to win. Contest ends Sunday.
"The capacity for getting along with our neighbor depends to a large extent on the capacity for getting along with ourselves. The self-respecting individual will try to be as tolerant of his neighbor's shortcomings as he is of his own."~Eric Hoffer