Good morning!
I have a deep, dark secret to tell you all….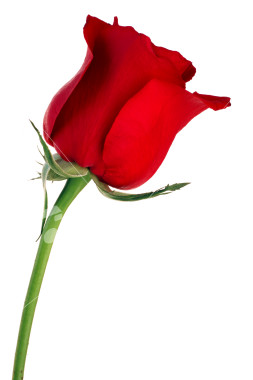 I got sucked in to The Bachelor last night!
I admit, I didn't watch any of it this season (and haven't watched any seasons for a year or two now), but last night I saw about 2 minutes of the dramatic 'After The Rose' ceremony, and I knew I just HAD to see the season finale.
We have time shifting on our Satellite, so I found the season finale played again at 10pm, so I turned it on. lol. Eric and I were in the office together as he was helping me with my exciting blog announcement!
And guess what? We both got sucked into it!!!! lol. Eric too. He would never admit it, but I know it is true. ;) So we ended up watching the full season finale plus the first 30 mins of the after the rose show. Finally at 12:30 we had to go to bed!
All I can say is WOW! That Jason needs to get his head straight and figure out what he wants from life. The worst part of it is he has a kid. I really feel for his child because he has to see him go through all of this. He probably will be teased at school.
/End Bachelor talk
Who else watched? Were you surprised or do you think it was a hoax?
Oprah: What Could You Live Without
Yesterday on Oprah, they had a show on people who spend money excessively (specifically on groceries and clothing) and they were challenging families to go 1 week living without a few things that they relied on.
This one family had so much food stock piled in their pantry, they could literally have gone over a year without buying any food! She must of had about 20 boxes of cereal in her pantry or more. They were challenged to do the following for a week:
Limit driving
No shopping online or in stores
No ordering out of going out to eat
No TV/Internet
Donate all unworn clothing or shoes
The family was not happy about this challenge at first! Quite understandable. The mother said a day didn't go by when they didn't buy something from a store. I am sure many people can relate to this.
The key to making this challenge a success is to not just remove the things above, but to make sure that you replace the things above with something positive. So for example, if you are limiting driving in the car, make sure you replace it with fun bike rides with your kids or calling your friend to walk to the park with you.
This got me really thinking about things in my life and what I could live without! In 2008, I got rid of all of my clothes and shoes that I didn't wear. I was left with a very scant wardrobe…now I have a few t-shirts, a few pairs of jeans, 2 pairs of slacks, etc. I was holding onto so many clothes that I didn't wear and I knew someone else could benefit from them.
A lady from the show said that she had a vacuum for each floor of the house + a mini handheld. This was a total of 4 vacuums. She decided to donate one and apparently the place she was donating it to would share the vacuum between 10 families.
10 families.
She was shocked and this really made her eyes open up about how lucky they are.
My question to everyone today is: What could you live without for the week? Or even just today?
Could you live without TV and the Internet? I'm not sure if I could to be honest. That would be hard, especially with running a website. Could you stop going out to eat and ordering in? We recently did this last year and it really wasn't that hard! Could you give away unworn clothes to those in need? Could you stop ordering things online or shopping at stores? Could you leave your car at home for a week?
Read more here about simplifying your life!
What's New In Health
In effort to have my wedding dress fit for the photoshoot, I am going to look at getting a 1 month membership at a local gym so I can use the elliptical machine. It is only $20 for a 1 month pass I believe so that would be a cost efficient way to get in some exercise. I also have some yoga on the agenda today since I didn't get to it yesterday on my to-do list!
I will also be talking a bit this afternoon on how I plan to have my dress fit properly again by March 15th!
See you this afternoon! I hope you all have a veggie + fruit filled Tuesday. :)
"The truth is that our finest moments are most likely to occur when we are feeling deeply uncomfortable, unhappy, or unfulfilled. For it is only in such moments, propelled by our discomfort, that we are likely to step out of our ruts and start searching for different ways or truer answers."
~Scott Peck