Good morning!
Happy Monday….??? :) I hope it is a healthy and happy Monday for you anyways.
Last night Eric and I watched a couple episodes of 24…we only have the season finale left of Season 5! I can't wait to see what is going to happen with the president (Charles). It is just riveting! We didn't want to go to bed, but our common sense kicked in so we saved the finale for tonight.
Lately, I have had so many things going through my mind with the Glo Bakery and Oh She Glows that I decided I really need to start writing things down in To-Do lists again. I got out of the habit for a while, but it has always been my #1 trick for remembering everything.
Here is my list for Monday Monday: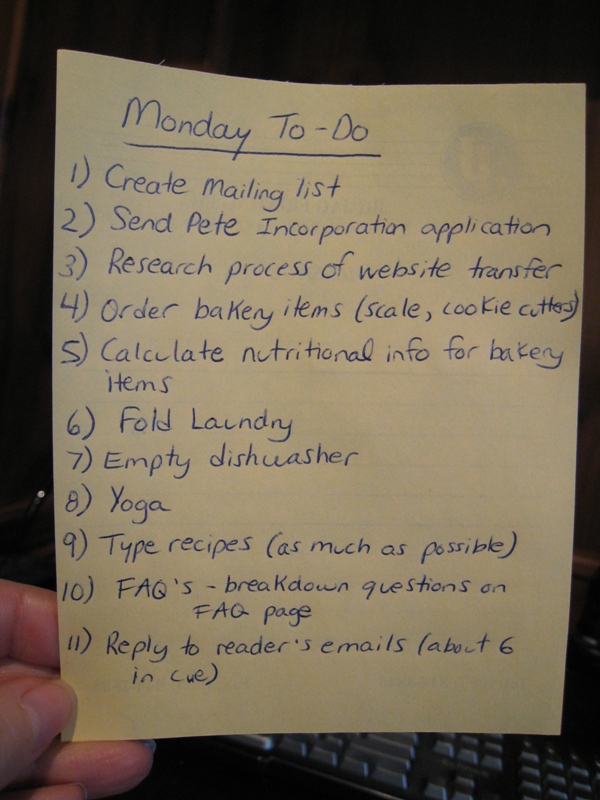 Create mailing list
Would anyone be interested in being part of an Oh She Glows mailing list? I would only email you to make important announcements like contests. If you are interested leave a comment below or email me ([email protected]) and I will add you!
Website Transfer
I have recently purchased hosting with Blue Host (as recommended by WordPress) and I am planning on transferring Oh She Glows from wordpress.com over to Blue Host and then using wordpress.org. The only snag? I have no idea how to do this!!! If anyone has done this before or has any knowledge I would greatly appreciate your help!
Here is what I know: 1) I need to back up my current data on Oh She Glows, 2) Install it on Blue Host using wordpress.org, 3) Install my theme and plug-ins.
However, I don't know how to do these steps and I am terribly afraid that I will mess up Oh She Glows! I would also prefer not to have any downtime while this process is taking place…
Calculate Nutritional Info for Bakery goods
Veggiegirl suggested this website called Nutrition Data to calculate all of my nutrition info. I am going to check this out today! 
Breakdown of FAQ's
I want to eventually break down all of the questions I have answered in each FAQ installment. There will be a list of the questions under each installment so you can quickly see what has been answered.
Yoga
My injury has started hurting again (yesterday we did tons of walking at the Home Show) so I am going to just do some light yoga and stretching today if it feels ok. I am so disappointed that the injury is still bothering me like this! It was doing so well for a while..
Green Monster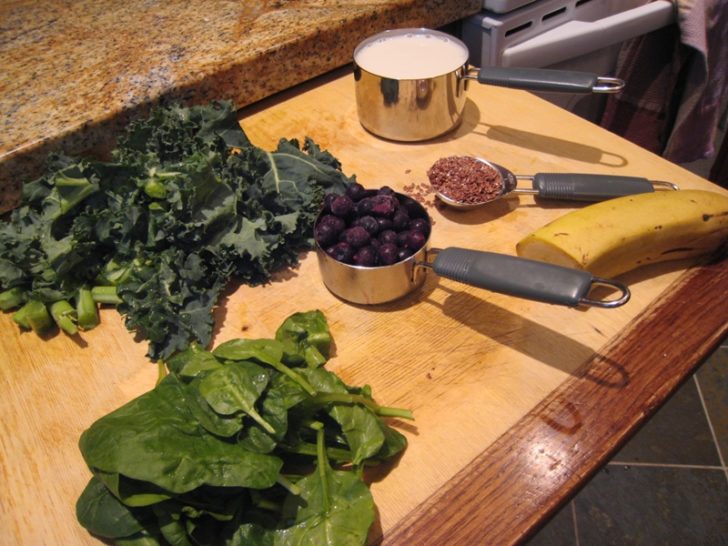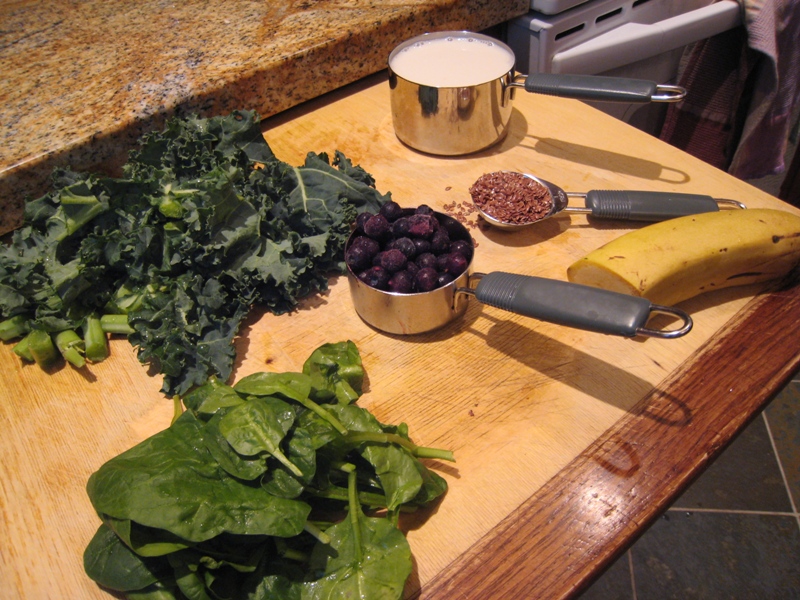 The Loot:
handful baby organic spinach

2 organic kale leaves

1/3 cup organic frozen blueberries

1 Tbsp flax

1/2 banana

1 cup Almond Breeze in Original

2 ice cubes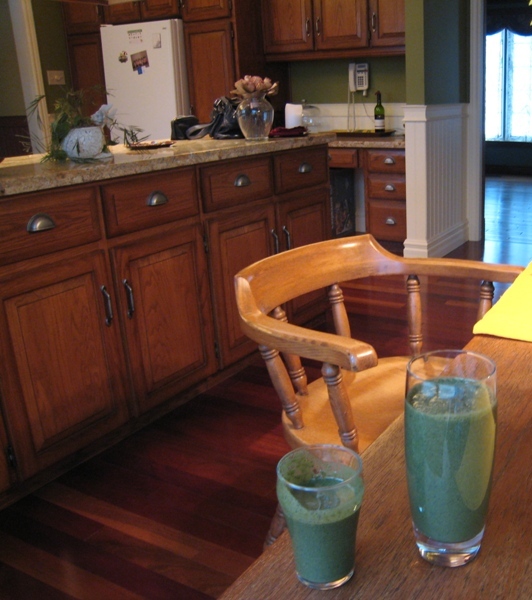 It made a big and small glass- bonus! It was delicious as usual. :)
OSG Announcements
You still have time to enter my giveaway for Jillian Michaels 30-Day Shred workout DVD!
Congrats to Kath for her amazing Lipton travel announcement! I can't wait to see the recap. :)
Off to tackle the to do's!
~~~~~~~~~~~~~~~~~~~~~~~~~~~~~~~~~~~~~~~~~~~~~~~~~~~~~~~~~~~~~~~~~~~~~~~~~~~~~~~~~~~~~~~~~~
"Be careful about reading health books. You may die of a misprint."
Mark Twain