Hello there!
I hope you all had a great start to March 2009. :) Our day was nice…it was mixed with work and play (the best kind!). We had fun at the home show and met up with some family. It was soo so busy! It took like a half hour just to get into the parking lot. Gotta love big city life.
This was the line up of cars that wrapped for a good kilometre or more: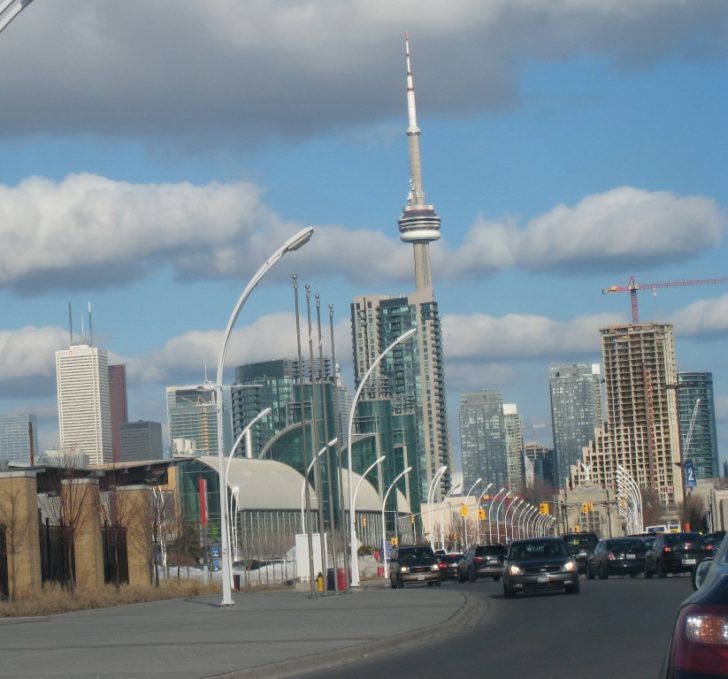 I also did lots of house chores (laundry, dishes, etc) and I am still working on the office.
The Office Before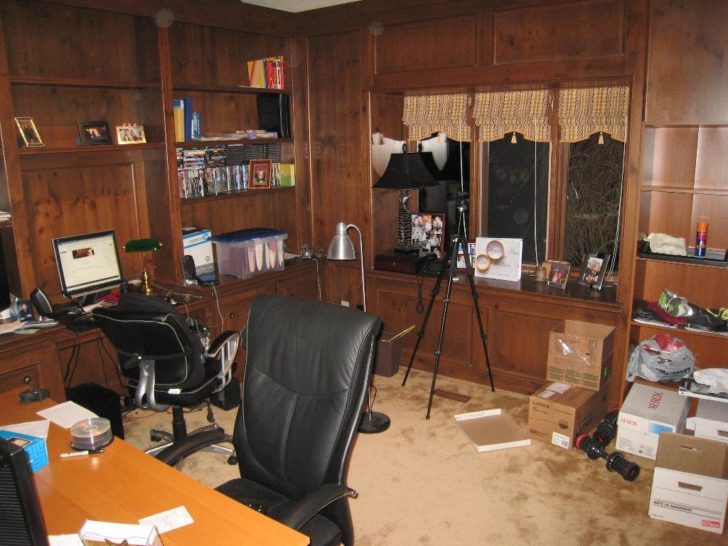 The Office Now (half-way done) :D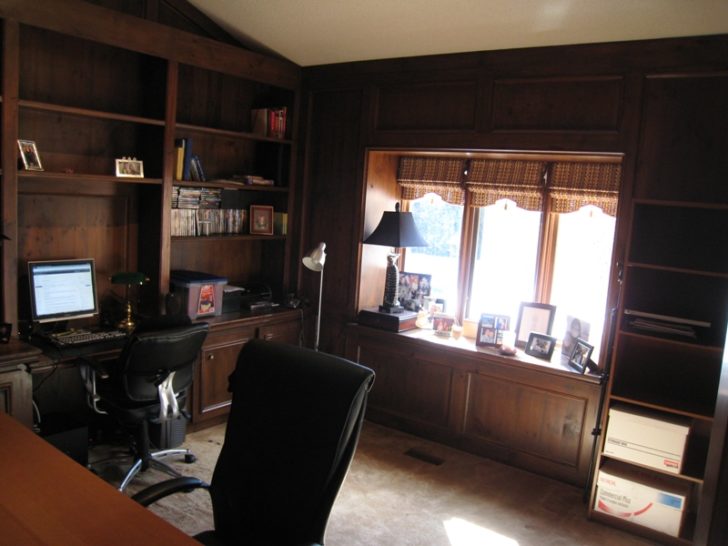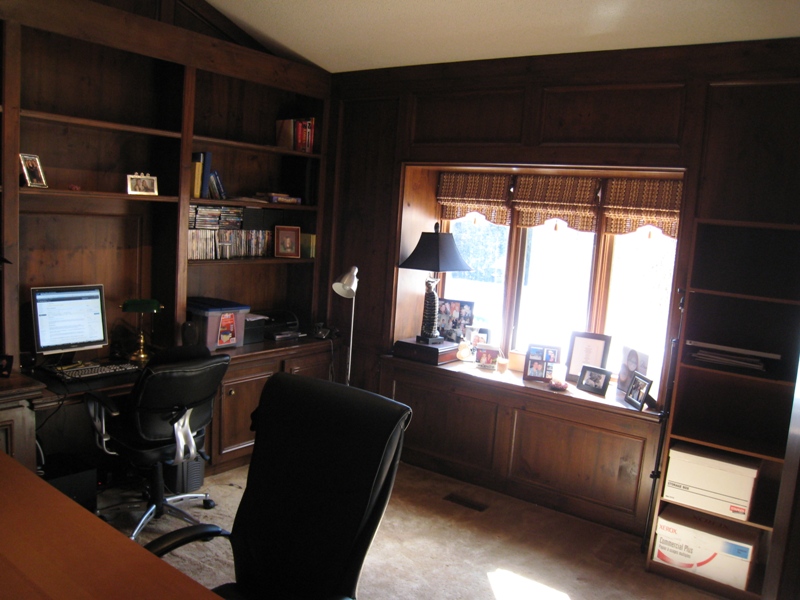 Wow I didn't realize how much progress I made until I saw the before pic again!
I got my files organized in my new file holder from Wal-Mart (just $10). I also created an Oh She Glows folder and Glo Bakery folder.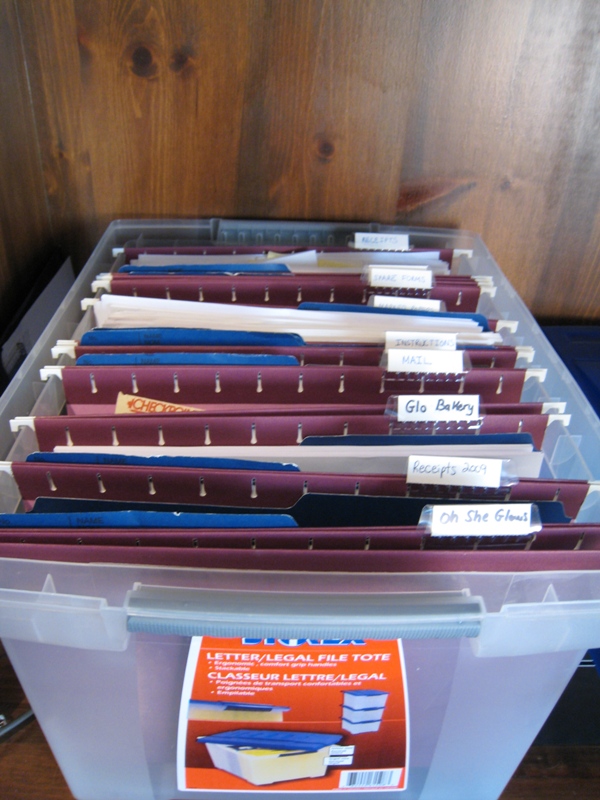 My brother in law is an accountant and is helping me with the whole business side of Oh She Glows and Glo Bakery. He is teaching me how to track purchases/receipts, create invoices, and prepare tax forms…among other things. :)
He also prepared for me an Excel workbook to track all of this! So so helpful.
Another view:
That is my desk directly across. Eric's desk is the one to the left.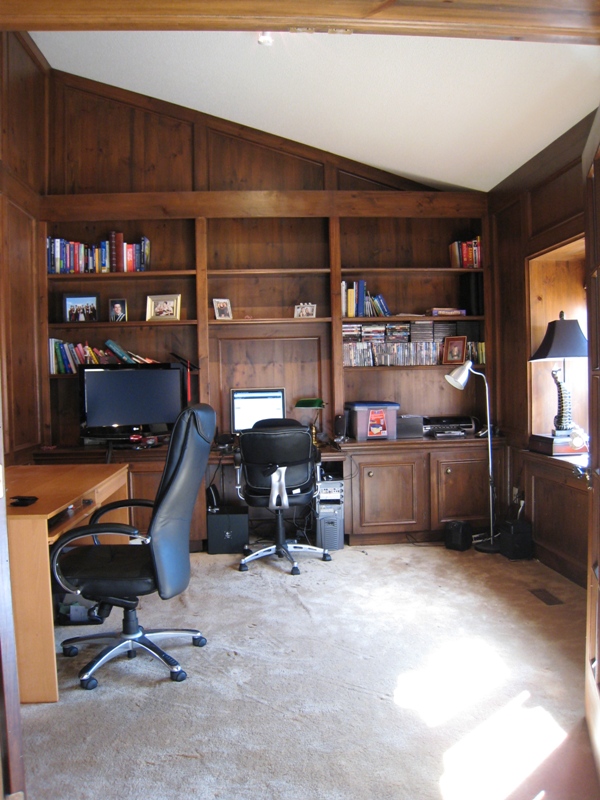 When we first moved in we were on opposite sides.
My PC is on the left, Eric's on the right.
I started having big PC problems (it was a mean virus), so we 'temporarily' switched sides while he operated on my PC (he is a genius with all things computers/math/etc). However, we just never switched back! So I have been using his computer and him mine.
If you ask me, he got the shit end of the stick because mine is slower! lol. I claim that I need his because of my blog. ;) hehe. Poor guy. It's not so bad though because he has a computer switch and can switch over to his PC  when he wishes. We can also remote connect on the server to access the shared documents.
/end techie talk
–>Begin Wedding Talk:
My wedding corner that I created today :)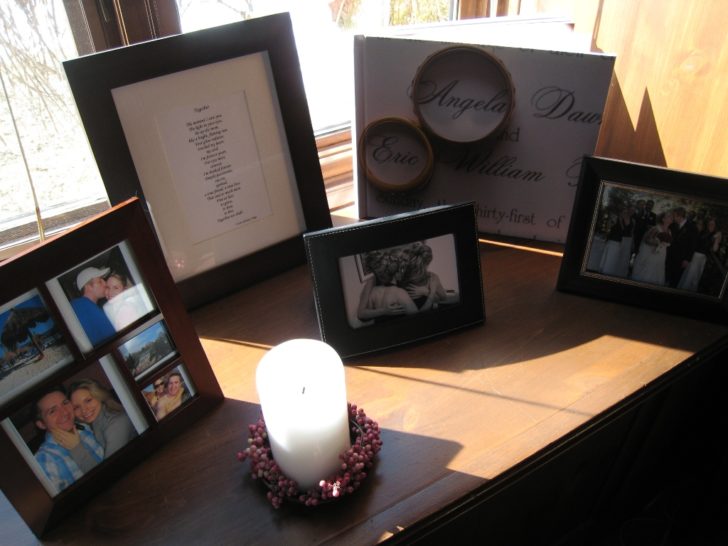 We have our wedding photo album (top right)- this is the one we created ourselves on Blurb.com and it turned out FABULOUSLY! We still have to meet with our photographer to create our official wedding album. We just haven't gotten around to it yet! We gave the self-created wedding albums to our family as gifts. :) They were a big hit! I strongly suggest blurb.com for all of your photo book needs. It rawks and is so cost efficient!
The framed poem (top middle) is what I wrote for Eric before our wedding. In his wedding gift, the poem was in it and he read it before the ceremony. :)
Look at this pic our photographer snapped while he was reading it with his groomsmen: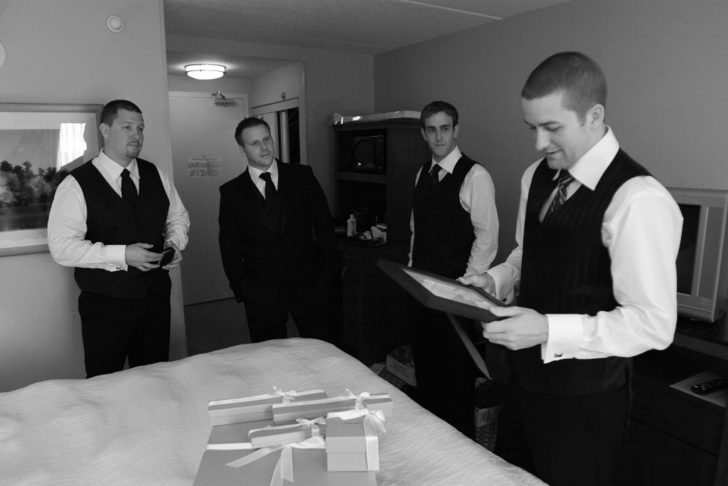 I was shocked to see the guys all looked on the verge of tears! lol. awwwww
The photo frame on the bottom left was a sweet gift from Leah! She took a bunch of our engagement pictures from the Mexico trip and put them all in a nice frame. How sweet! :)
Where the magic happens: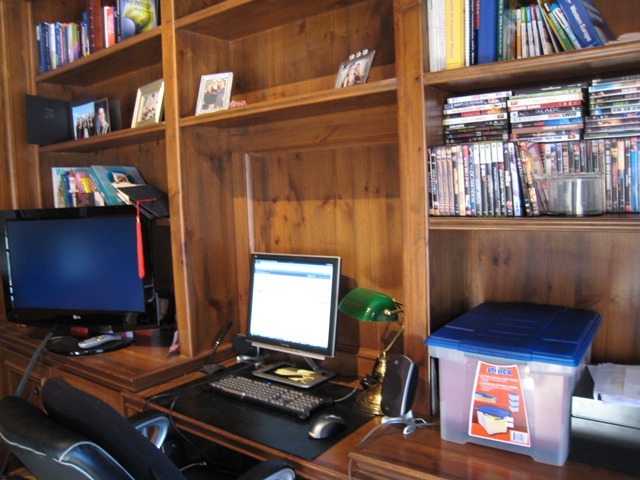 I really am not a fan of Eric's huge DVD collection covering the bookcase on the right!! He insists they must go there though. lol. I would be happier if they were stowed underneath…
But marriage is all about compromise, right?
My recipe collection below that needs desperate re-typing and organization!! My mother in law gave me this awesome recipe tin with index cards and deviders. The bad part is I have to re-type each and every recipe out.
It has been a goal for 2009 to do this and finally have all of my recipes organized electronically and in print. Le sigh.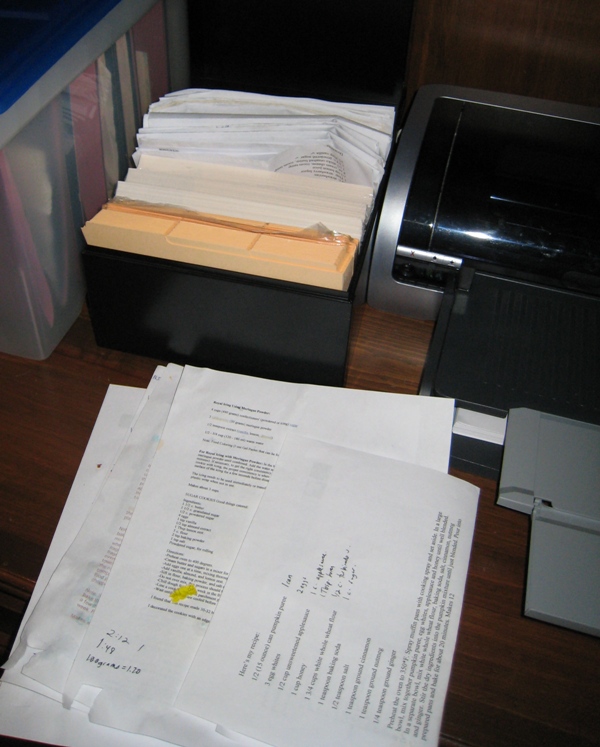 So there you have it! I still plan on doing more on the office, but I am satisfied for now. :)
The Devil Wears Prada is on TV now beside me. I am going to work on Glo Bakery stuff and/or type recipes while I watch. Kill two birds with one stone, right?
~~~~~~~~~~~~~~~~~~~~~~~~~~~~~~~~~~~~~~~~~~~~~~~~~~~~~~~~~~~~~~~~~~~~~~~~~~~~~~~~~~~~~~~~~~
Want to win a copy of the awesome Jillian Michaels 30-Day Shred workout DVD??? Enter my contest!
PS- Day 9 sugar free- complete! :D
55% of you guessed correctly that it was Mischa Barton who said this quote:
"So lately there's been a lot of crazy press about my weight and just so you guys know I'm happier and healthier than ever so there is no need to worry about me.  Things are really well in my world and I've just been watching what I eat."
"I still love my Pilates and yoga, and have cut back on fatty foods a bit.  My time in India and Paris really just helped me lose a little bit of weight but there's nothing drastic going on!"
"I just wish the press wouldn't harbor on it as I think it's very unhealthy for young girls to read about and pay attention to."
"To my female fans: Just be happy and secure with yourself and don't let other people's perceptions of you dictate the way you live your life."