Good afternoon!
Glad you all liked my homemade raw almond butter this morning!
Crap Free Week: Day 6
I had a Green Monster to-go this morning as we rushed out the door!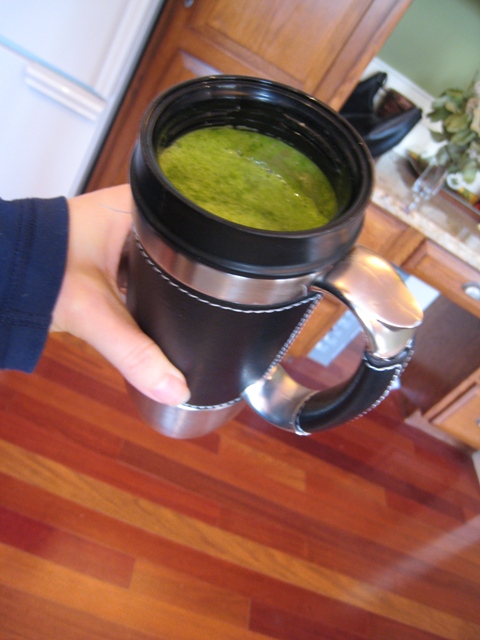 Detoxifying contents:
3 organic kale leaves
1 cup Almond Breeze in Original
1 Tbsp flax
For a mid-morning snack around 11am, I had a couple handfuls of Amy's Organic Crackers in Herb. So so good.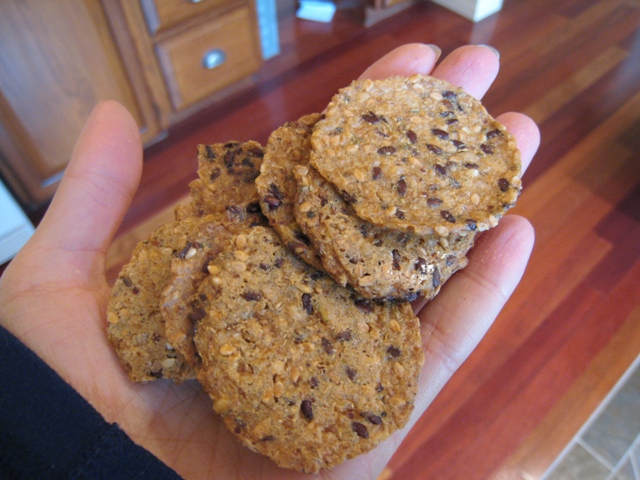 Lunch was a delicious Spelt veggie wrap!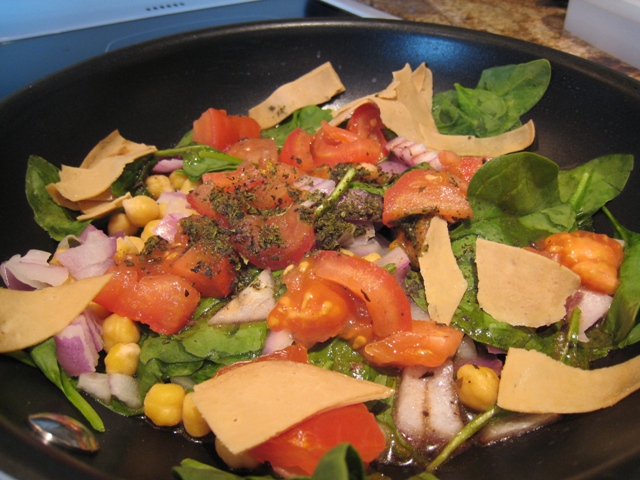 In the skillet:
2 slices Tofurkey sliced up
1/2 cup tomato
3 handfuls baby organic spinach
1/4 cup red onion, chopped
sprinkle of organic pesto
handful of cooked chickpeas
Couple squirts of Kraft Light Balsamic Vinagrette
Directions: Place all ingredients in a skillet and cook over medium heat for about 10 mins. Heat wrap in a different skillet for about 30 seconds. Then place all veggies in the centre of the wrap. Fold quickly and 'pinch at centre'. This step is very difficult and my wrap broke in a couple places, but I managed to keep it together. With a flat kitchen utensil slide underneath and quickly flip over. Cook for an additional 30 seconds and transfer onto a plate.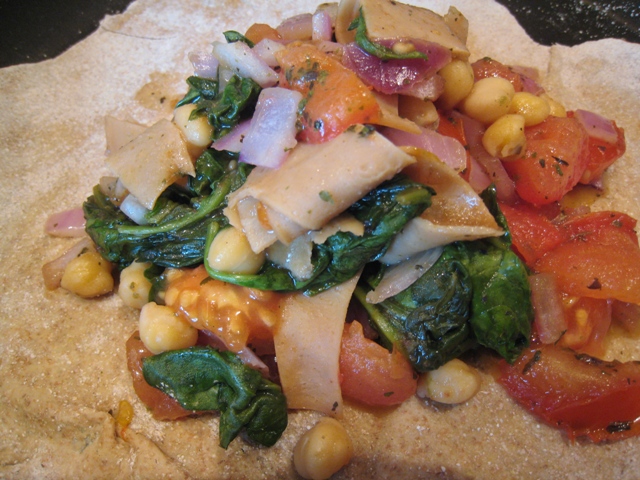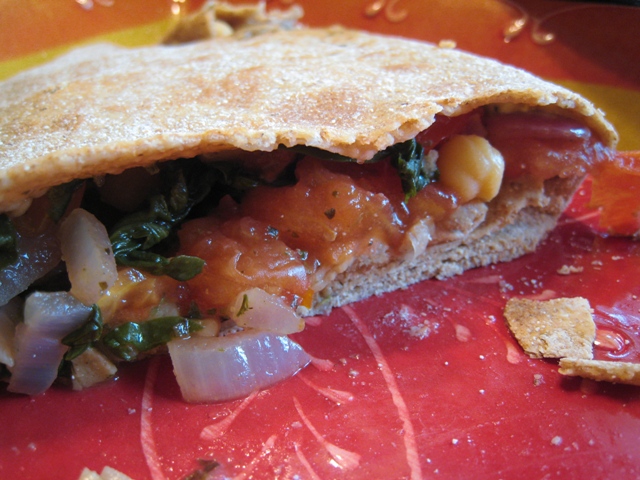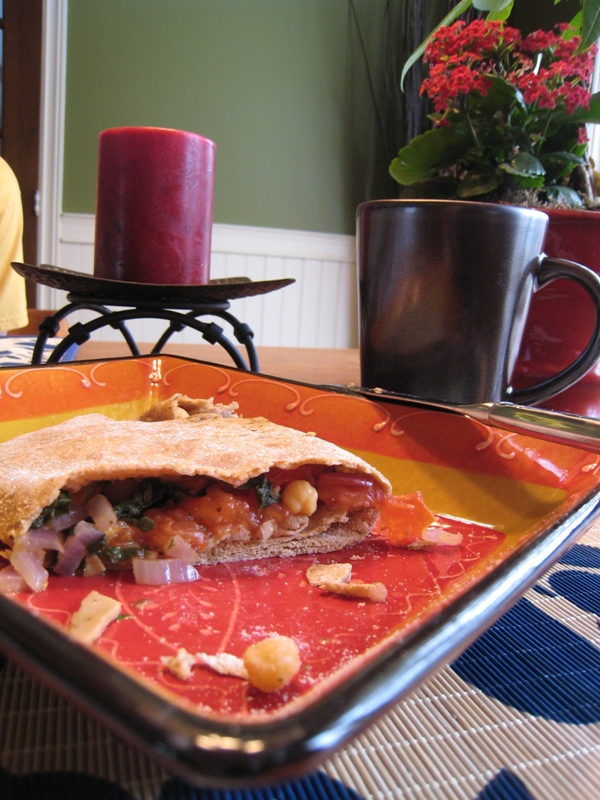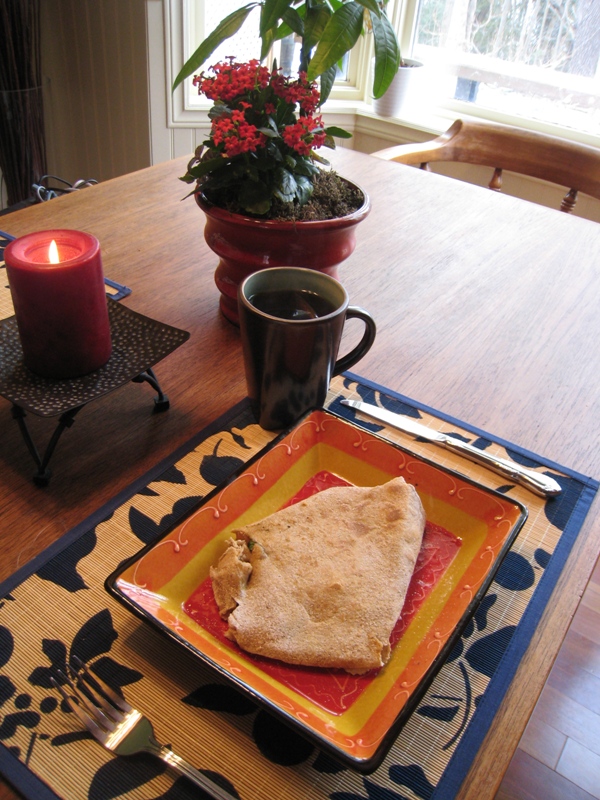 So delicious!
For dessert I had a mood-boosting banana with some of my homemade almond butter: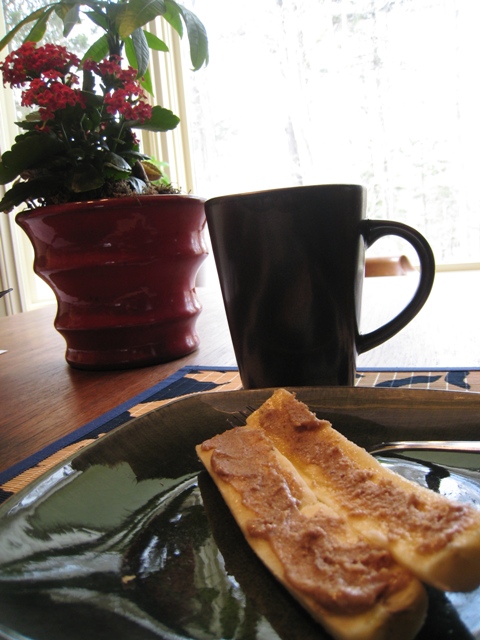 The almond butter was great!! It was a bit hard after being in the fridge so I am wondering if I can keep it at room temperature in an air sealed container. Anyone know?
~~~~~~~~~~~~~~~~~~~~~~~~~~~~~~~~~~~~~~~~~~~~~~~~~~~~~~~~~~~~~~~~~~~~~~~~~~~~~~~~~~~~~~~~~~
Glo Bakery
I have received a couple questions about my Glo Bakery and how to go about registering a business.
I have submitted an application for incorporation of Glo Bakery. Prior to this I conducted a preliminary name search and then submitted a formal NUANS report. The NUANS report approves your corporation name and let's you know if it is already taken. Luckily Glo Bakery wasn't, but I suspected that it wasn't since I did some research on the internet prior to creating the website.
After the NUANS approval, I filled out the formal application called the 'Named Articles of Incorporation' FEDERAL application. This means that I will be incorporated throughout Canada and not just my province.
My application is still pending, and I won't be selling any goods until Glo Bakery is incorporated. I hope you will be patient with me throughout this process!
In the meantime, I will be updating the bakery webpage and adding new products. My Brother in law's girlfriend is a FOOD PHOTOGRAPHER (!!!!!) and she has offered to help me with the photography on the website! Who hoo! :D Stay tuned….
~~~~~~~~~~~~~~~~~~~~~~~~~~~~~~~~~~~~~~~~~~~~~~~~~~~~~~~~~~~~~~~~~~~~~~~~~~~~~~~~~~~~~~~~~~
I've played this before, but I really loved this slideshow of quotes :) Enjoy….