Hello there!
Thanks for stopping by,
I'm glad you care. :D
Today I'm in a rush,
Lunchtime hunger called my name,
I needed something no fuss.
I remembered the buck ten wraps,
So quick, healthy, and easy,
I had to make them STAT.
So I rolled just one wrap out,
The rest to the fridge,
30 seconds on each side,
Trust me, I didn't pout!
In the same pan,
Heat spinach, Tofurkey, and tomato,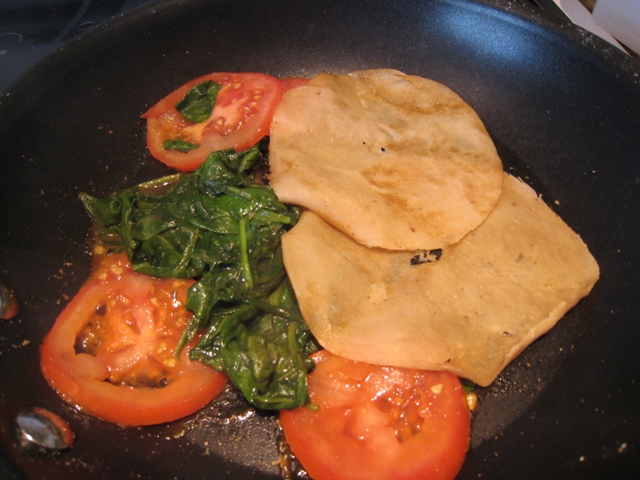 Spread half an avocado,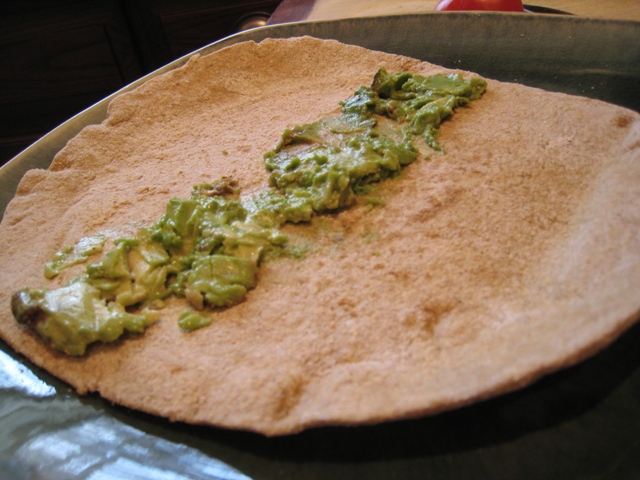 And you are seriously ready to GO!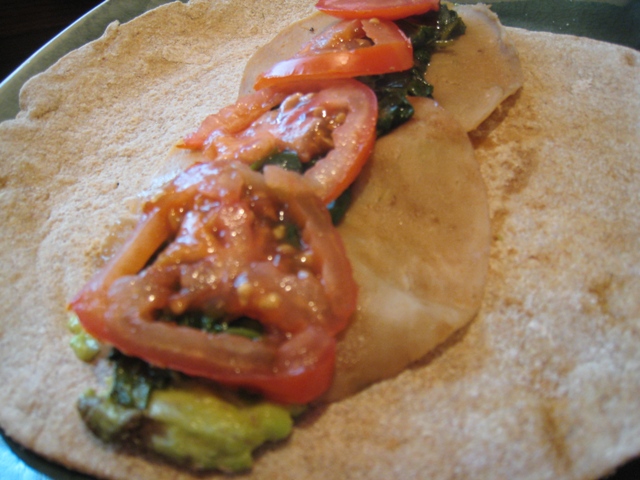 Some veggies on the side,
Cuz they really make you glo,
Thank goodness this plant hasn't died,
I hope you enjoy the show!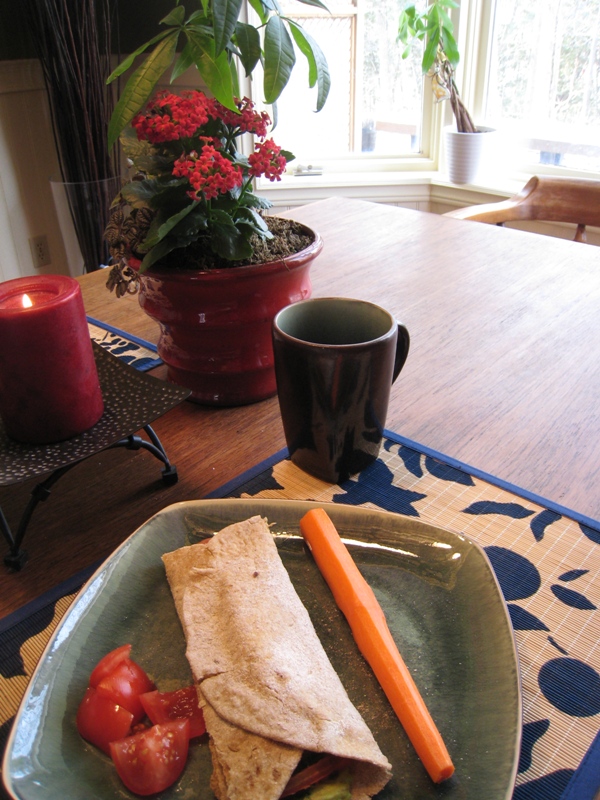 A bunch of you have emailed me,
Saying thank-you these wraps were good, nearly FREE!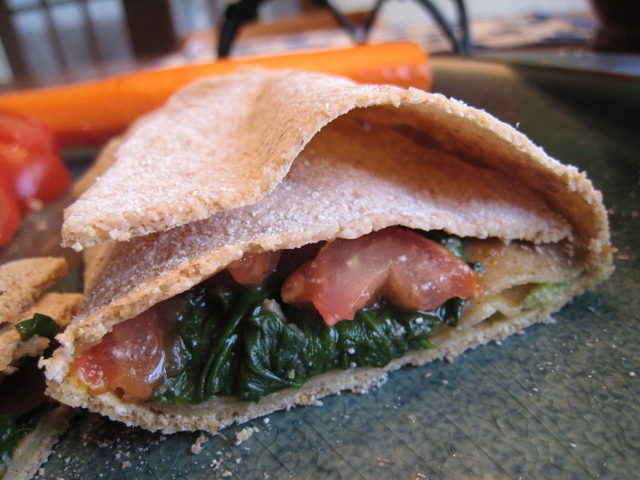 And then I had sweet,
I'm a real woman… not a saint,
This dessert was pretty neat,
Sugar it did not taint!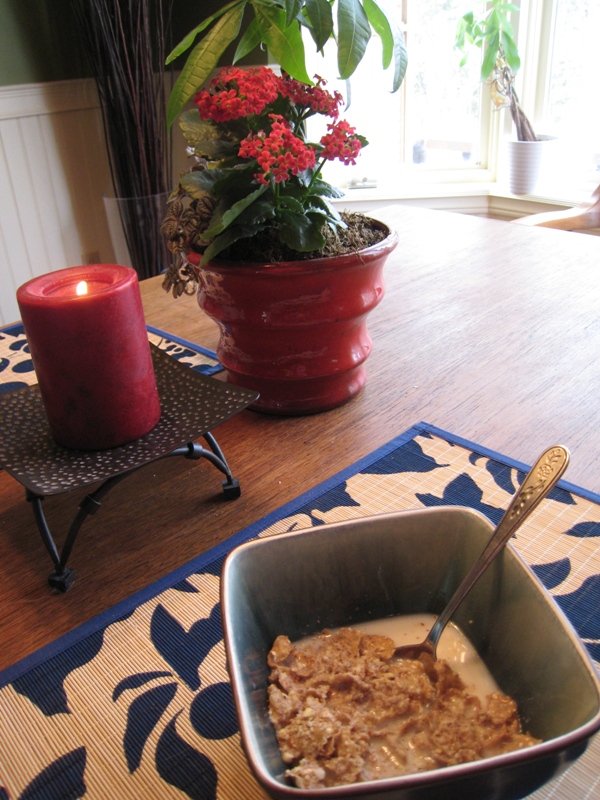 Sorry to make this short,
I really am a dork,
You see my bone scan is at three thirty,
Let's hope my injury isn't HURT-y!
~~~~~~~~~~~~~~~~~~~~~~~~~~~~~~~~~~~~~~~~~~~~~~~~~~~~~~~~~~~~~~~~~~~~~~~~~~~~~~~~~~~~~~~~~~~
Who hoo for bad poems!!! :D
See you tonight- off I go!!!
My injury is feeling pretty much 100% back to normal right now…I hope that is a good sign. :D
Stay tuned tonight for VIDEOS (I just did one now) of the bone scan plus future running talk!