Good afternoon lovies!
Well, I've gone and done it now! I made homemade hummus this afternoon and it is TRAPPED!
My food processor can be a bit frustrating at times. It has to lock a certain way and it can be very difficult to lock and unlock. I like to call it moody. :) Anyways…
I cooked my chickpeas on the stovetop and then I made the mistake of not letting the chick peas cool before using them in my food processor. Well, the steam + moisture apparently 'set off' my processor and when I tried to open the lid and unlock it after processing, well, it won't open!!!
And the BASE won't unlock unless the TOP is unlocked!
My hummus is trapped!!!!!!! *horror screams*
Just look what I had to do to get a few scoops of hummus for my lunch! Desperate times call for desperate measures!
Luckily I was able to get some!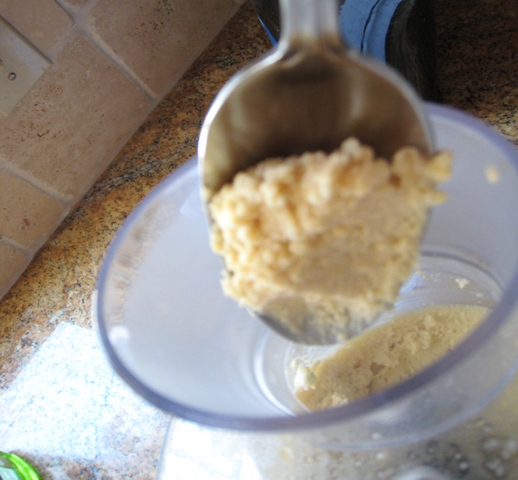 I had to shimmy this spoon down the processor's chimney!
Lunch was Crap Free and Fantastic!
Moroccan Stir-Fry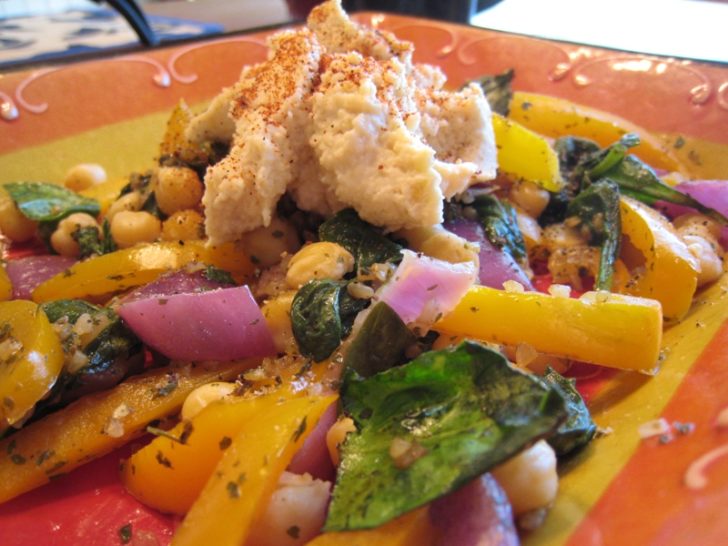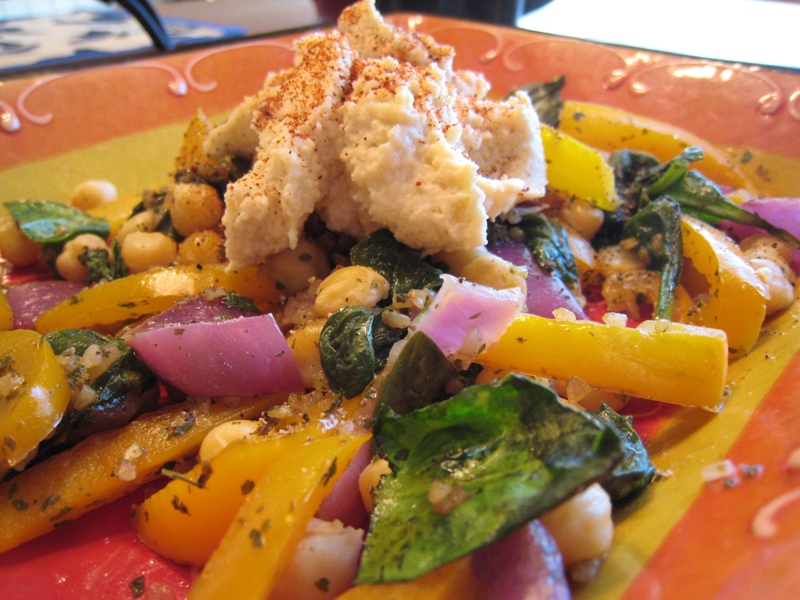 Crap Free Ingredients:
1 handful baby organic spinach

3 Tbsp homemade hummus

1 large orange pepper

1/2 cup red onion

1/2 cup chickpeas

1 Tbsp Tabouli
Directions: Chop veggies and cook in a skillet on low-med. heat in 2 Tbsp. of light dressing. Mix in chickpeas, spinach, and Tabouli near the end of cooking.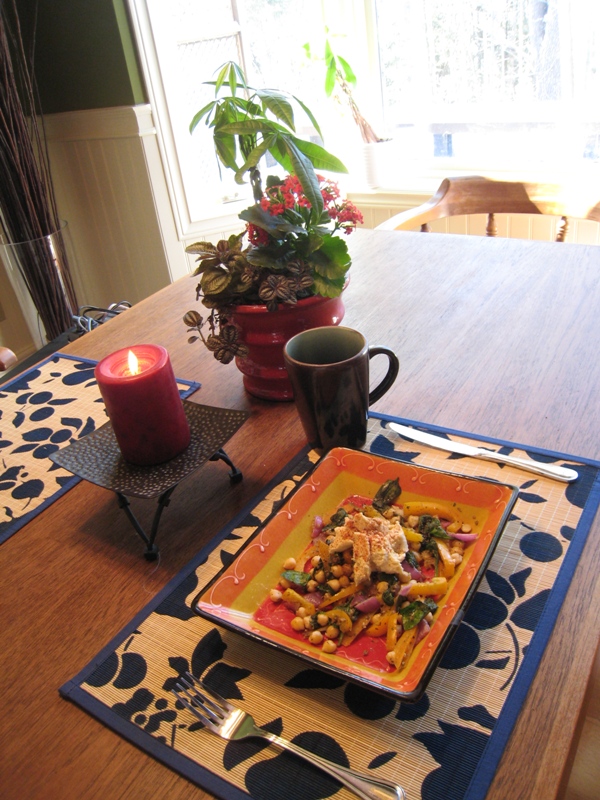 It was So so so good. I will be making this again!
I also had my second smoothie of the day:
Banana Spinach Smoothie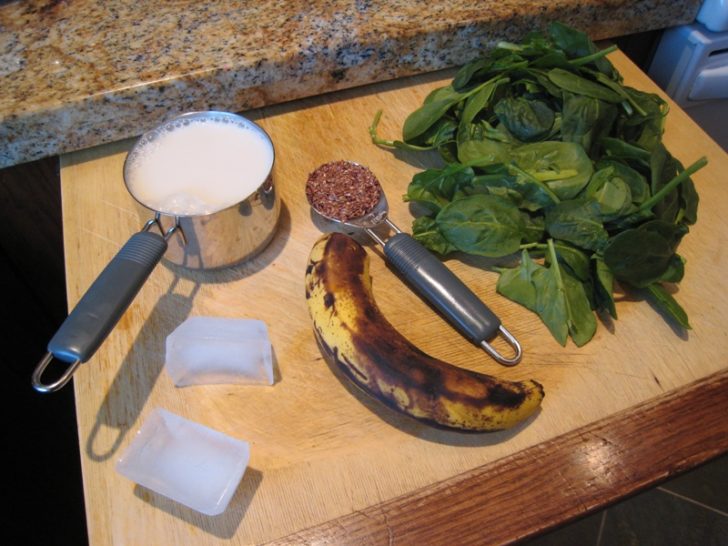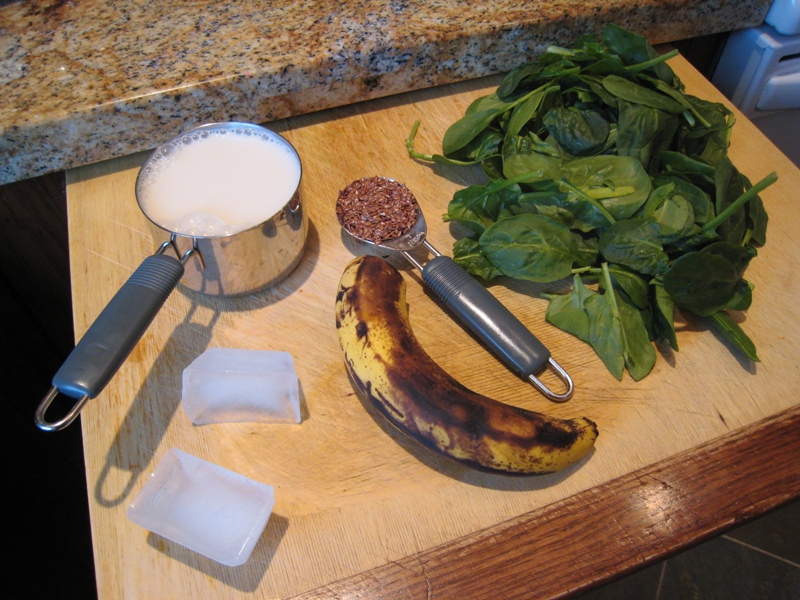 3 handfuls of baby organic spinach
2 ice cubes (always have these and they help so much)
1 cup Almond Breeze in Original
1 Tbsp flax
1 small banana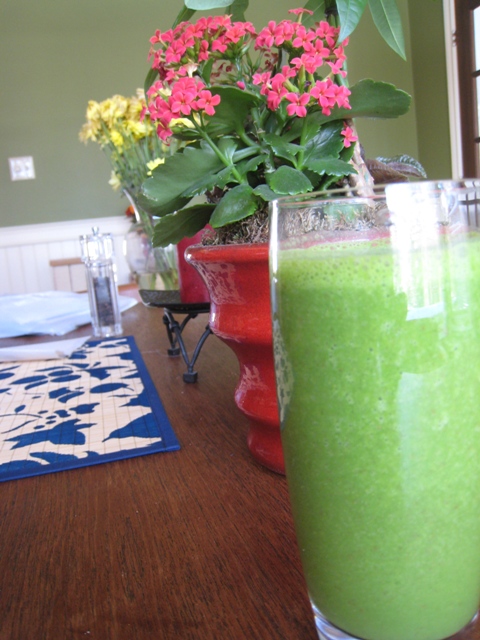 I couldn't get over this taste difference with an all spinach smoothie! You basically can't taste the spinach AT ALL. Kale is much more bitter.
If you are nervous about trying a green smoothie I strongly suggest starting with spinach only smoothies! They go down like butta :D
Mid-morning I have an apple for a snack: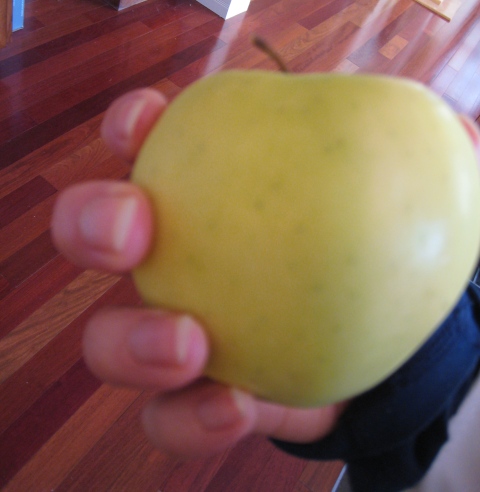 PS- My nails have been super healthy (and growing like weeds) since I started having my green smoothies each morning. Look mom no white spots! lol. I think my hair is growing faster too!
Well, I better go check on the trapped hummus. Does anyone have any suggestions on how to get it open??? Agh!! This is my model:
http://www.blackanddeckerappliances.com/product-74.html
I'm going to do some Yoga Today! I'm so excited to get back into yoga. :) Check out Yoga Today's new blog!
I also want to make another batch of Spelt tortillas!
See you later for Oscar fashion!
I will also be answering some of your questions about Crap Free Week + smoothies.
~~~~~~~~~~~~~~~~~~~~~~~~~~~~~~~~~~~~~~~~~~~~~~~~~~~~~~~~~~~~~~~~~~~~~~~~~~~~~~~~~~~~~~~~~~
"If you look at what you have in life, You'll always have more. If you look at what you don't have in life, You'll never have enough."– Oprah Winfrey