Happy Friday!
I have a confession. In last night's make-up bag post, I wasn't being truthful to you all. The truth is, I was only scratching the surface with my make-up collection.
Hello. My name is Angela and I am a make-up hoarder.
I should be on Oprah.
So I thought I better come clean (literally!) and show you the rest of my stash. The good news is I reminded myself this morning why I don't need any new make-up products for a very long time.
I should refer to this post when I feel the urge to buy the newest loot! I don't know why I have been hanging onto most of these make-up products. Many of which failed me and I didn't like. I hate throwing things out that I spent money on I guess! The rest are gifts that I just don't have room for in my cabinet.
So here you have it….the rest of my make-up including the horrible slipper bag!!!! I thought I threw this out! haha.
The red slipper bag + my black duffle bag of loot: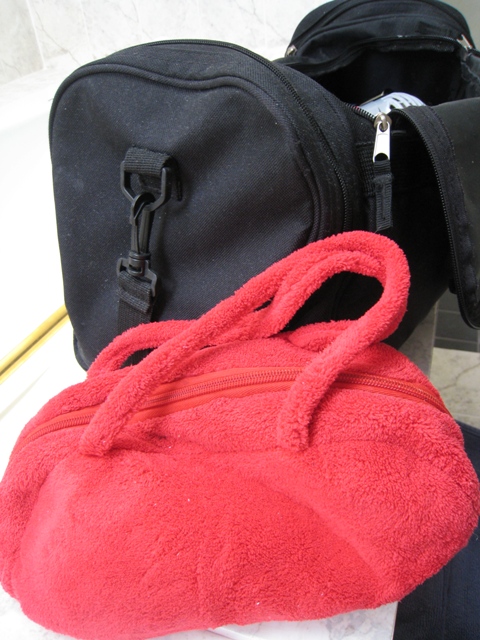 Inside the black bag: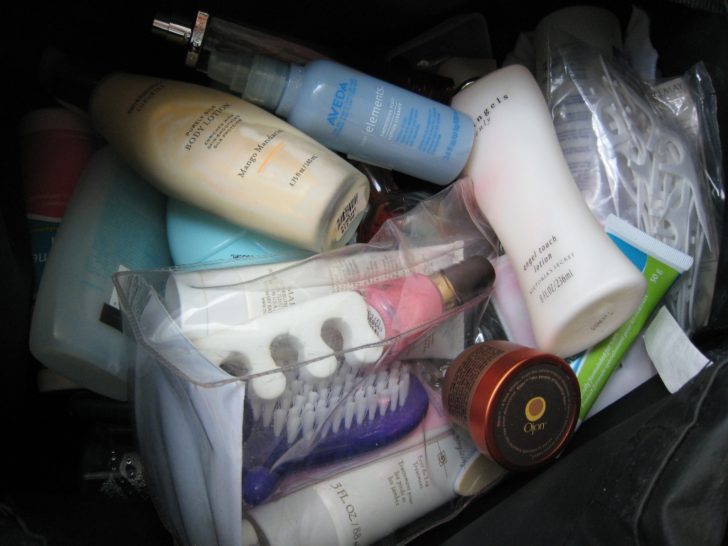 One of the first gifts Eric ever bought me was the VS Heavenly perfume and lotion. I thought I had died and went to heaven literally! I love that stuff. Even though it is 8+ years old I can't bear to part with it.
Bottom right corner- Ojon hair mask– while I heard great things about Ojon I absolutely hated this stuff! It left my hair so weighed down and greasy!
Inside the slipper bag: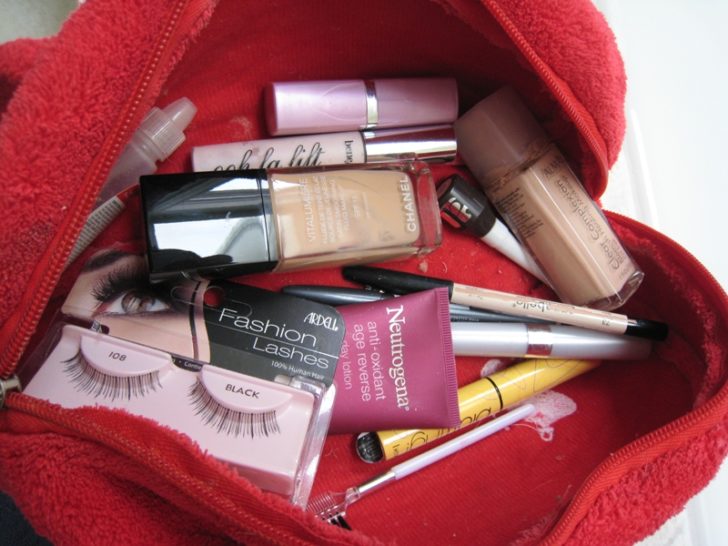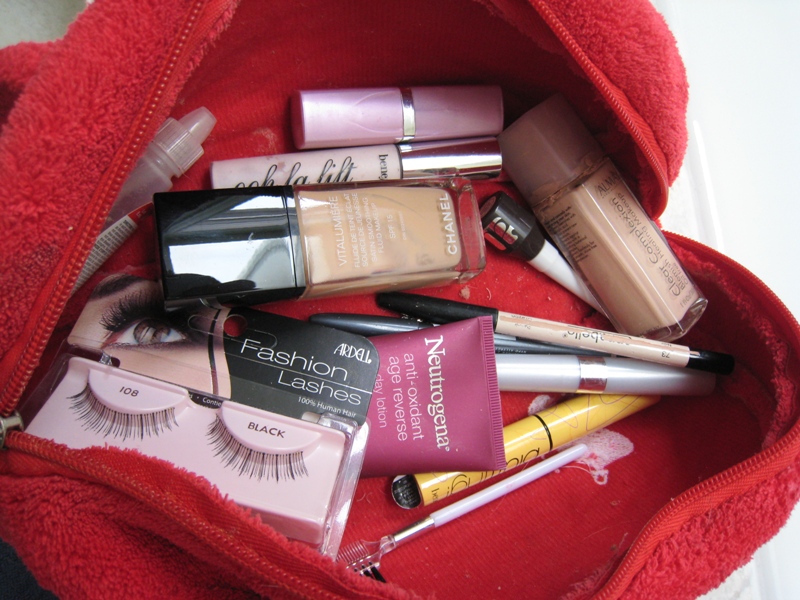 Note: I have never worn fake lashes even though I bought some for the wedding but was too scared to wear them in case they fell off!
Under my bathroom sink….because a simple drawer would never do: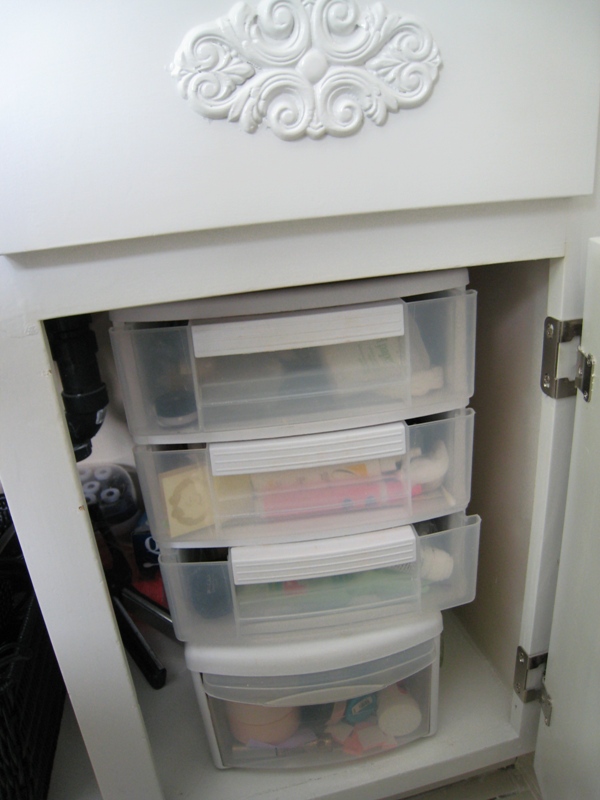 Got those on sale at Wal-Mart and never looked back!
Top drawer: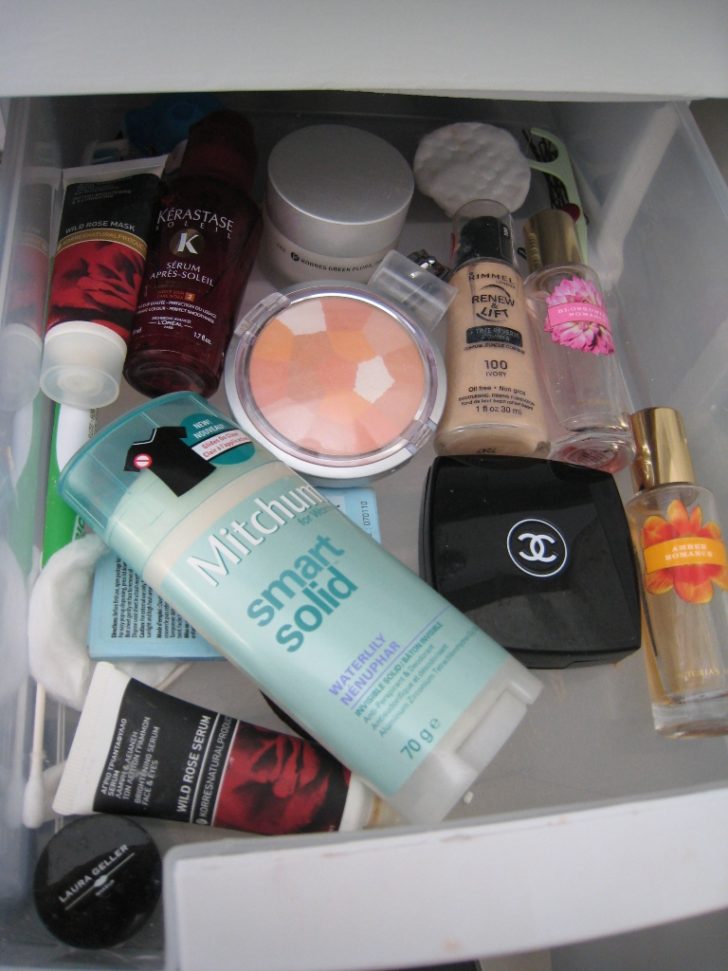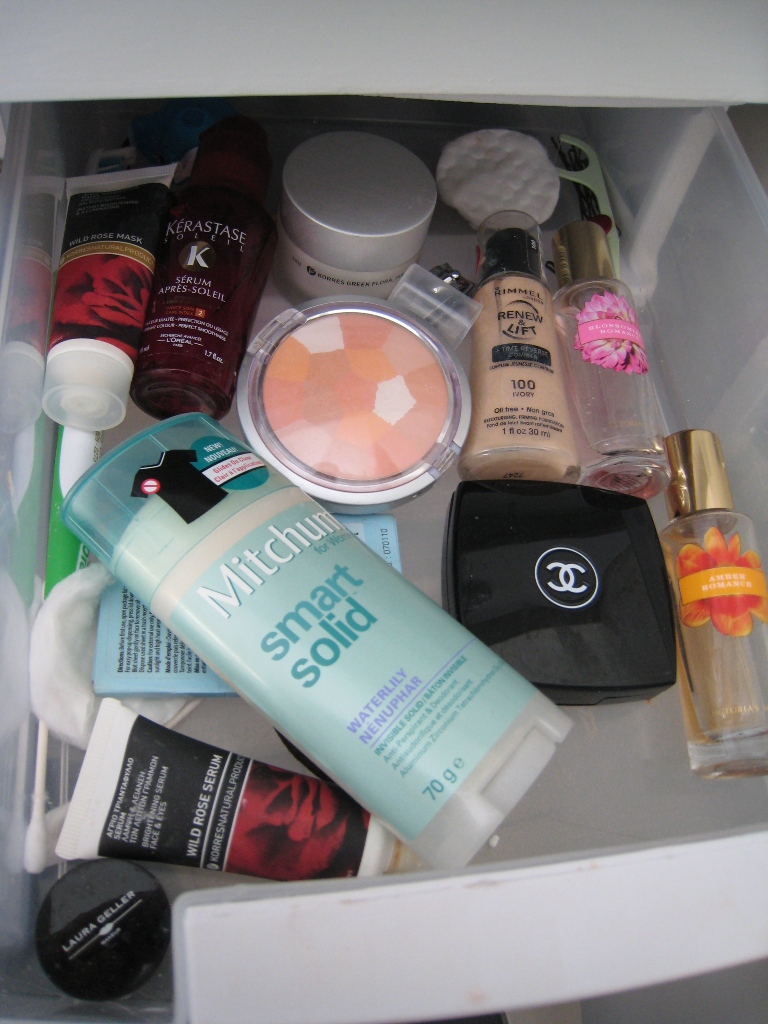 My favourite VS perfume is Amber Romance….I wore it for the first time on my wedding day. :) Brings back great memories.
Next one down: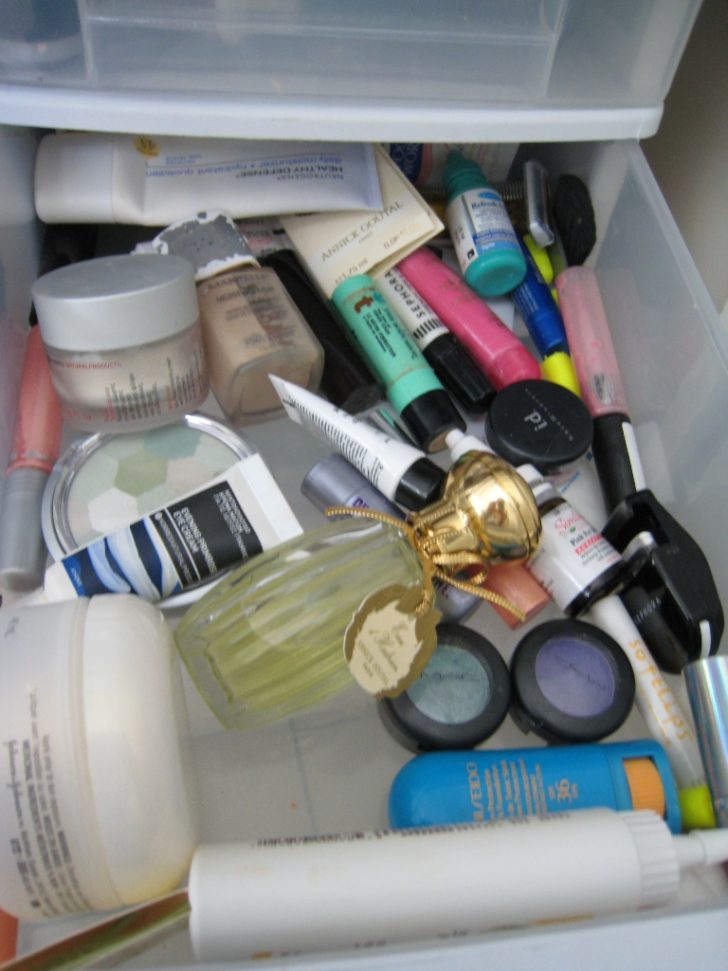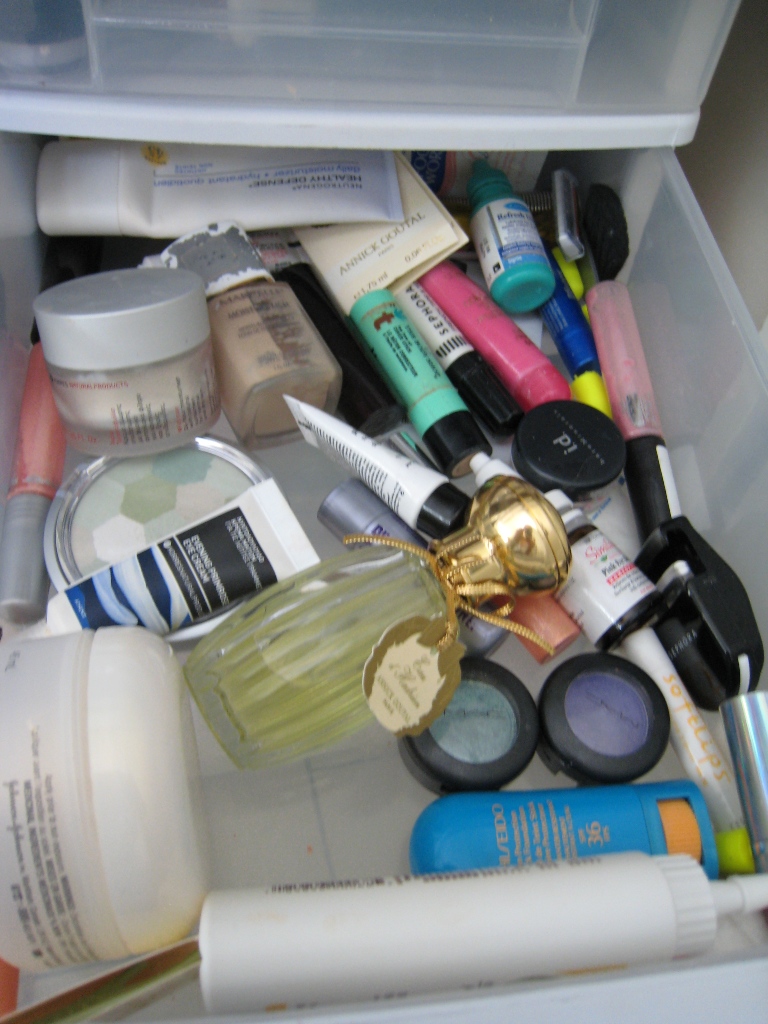 And one down again: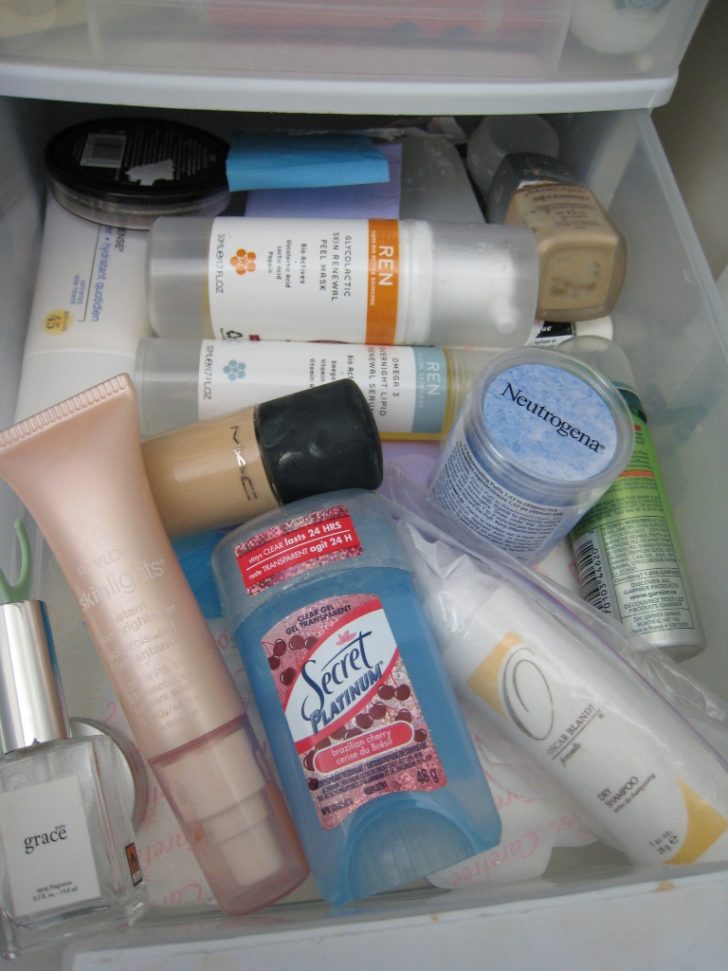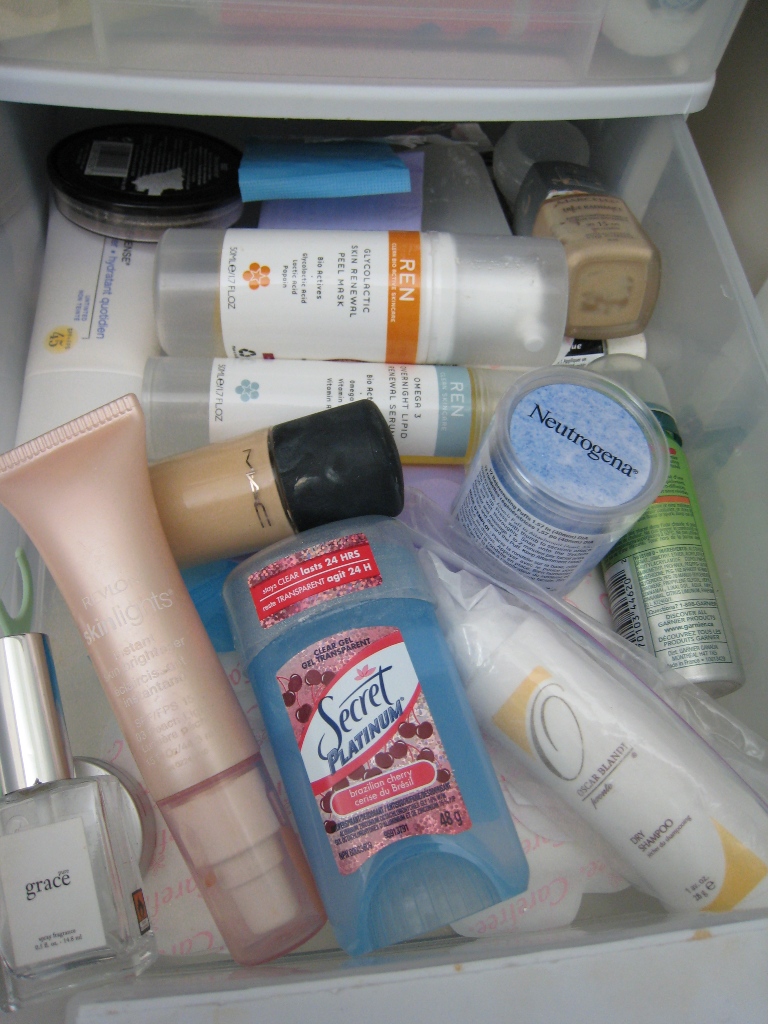 The beloved Ren products….expensive but have lasted me almost a year now and still going strong!
To purchase my favourite products see my shop here.
Bottom drawer: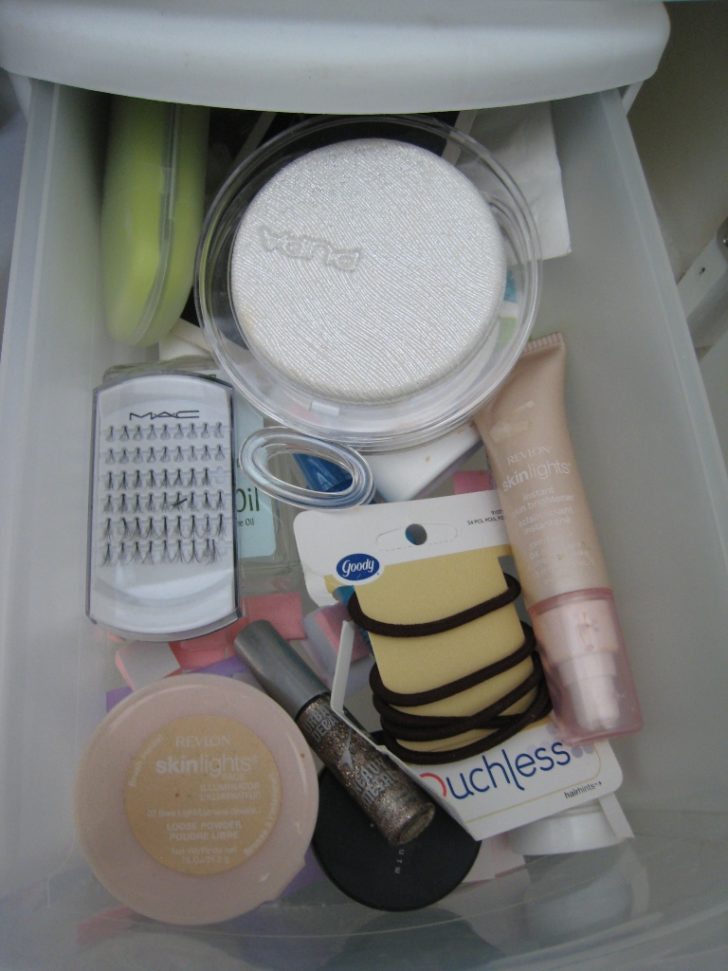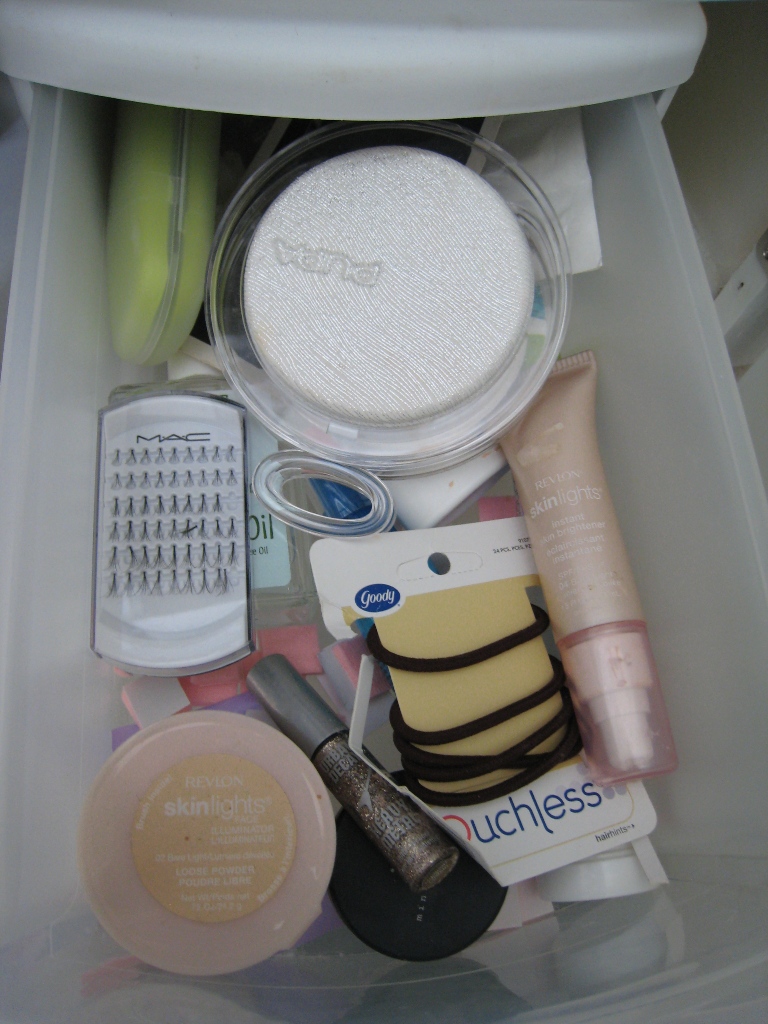 My beloved Sugar Tropic Tan Bronzer + Blush Duo: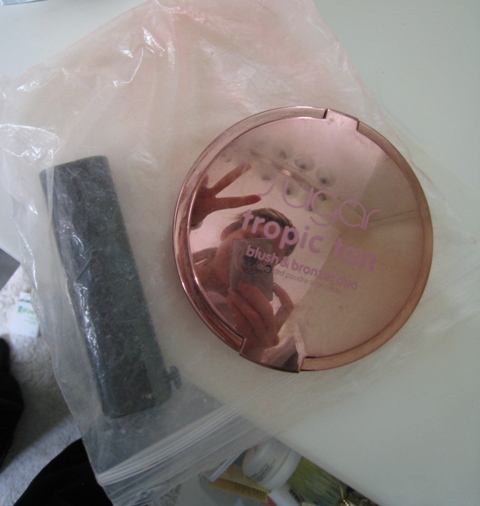 It smashed in the summer and I am too cheap to buy a new one until this one is gone!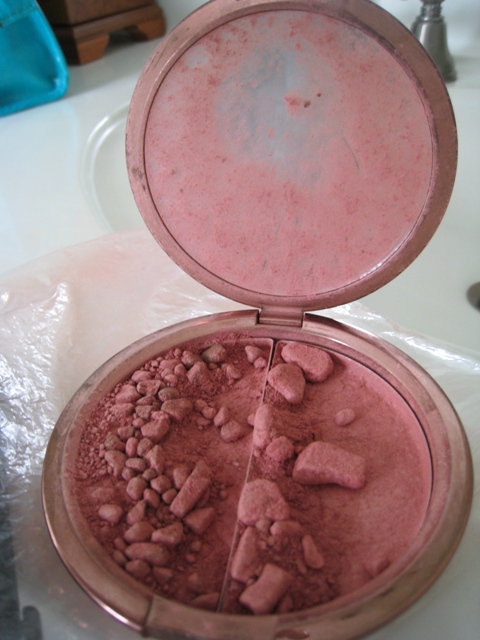 I use it everyday. I have to pick out one of the brozner pieces dust it off, apply the bronzer, and then dot the apples of my cheeks in pink. It could be worse, right? lol. I can't say I like the mess though!
So there you have it. I came clean. I challenge all bloggers to do the same….link back to this post and start a chain of beauty junkie confessions! :) I can't be the only one, right?
~~~~~~~~~~~~~~~~~~~~~~~~~~~~~~~~~~~~~~~~~~~~~~~~~~~~~~~~~~~~~~~~~~~~~~~~~~~~~~~~~~~~~~~~~~
Along the line of coming clean, I have a delicious Green Smoothie today:
Pumpkin-Banana Smooth Green Smoothie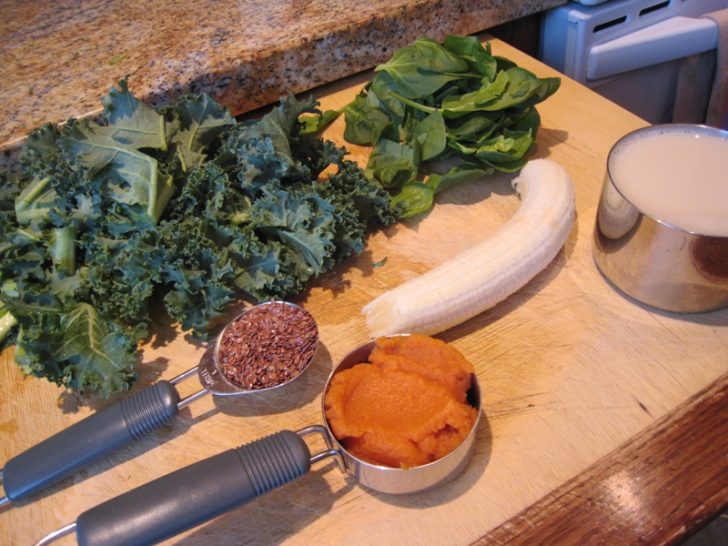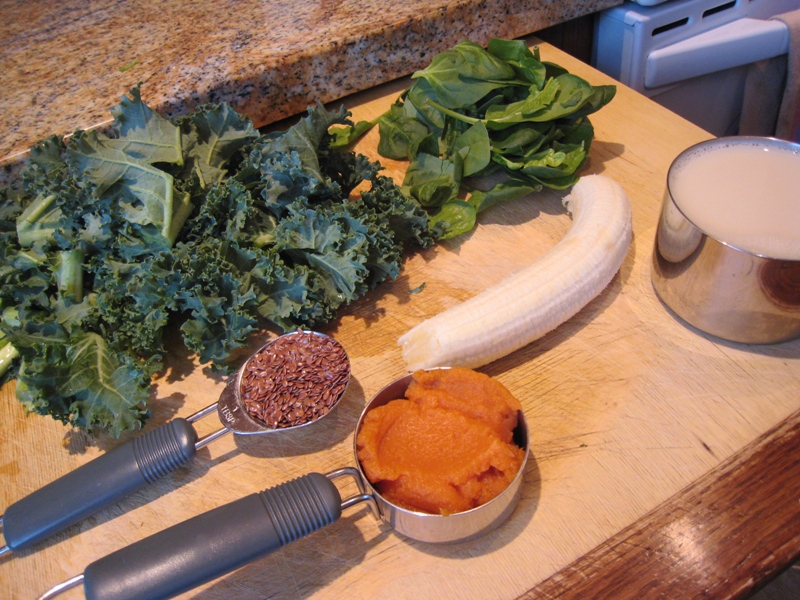 The contents:
1 medium banana

1/3 cup pumpkin puree

1 Tbsp flax

1 cup Low fat Vanilla Soymilk

1 handful baby organic spinach

2 organic kale leaves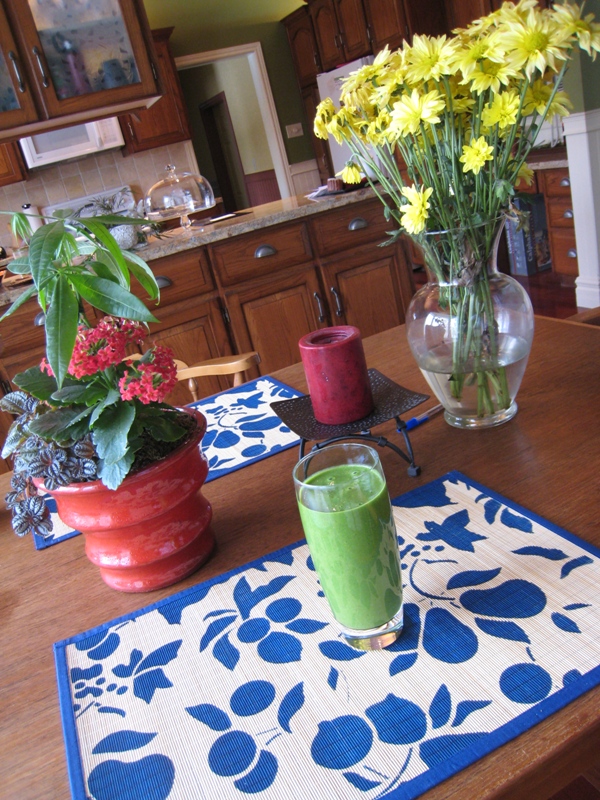 It was sooo smooth, pumpkin-y, and delicious!!! Definitely one of my favs!!!
Can you all believe how long the yellow daisies have held on?! These flowers are troopers! We've had this bunch for over a MONTH now I think. It must be stealing my smoothies or something. hehe. :D
See you this afternoon!
Time to go work on the Glo Bakery. :D
~~~~~~~~~~~~~~~~~~~~~~~~~~~~~~~~~~~~~~~~~~~~~~~~~~~~~~~~~~~~~~~~~~~~~~~~~~~~~~~~~~~~~~~~~~
"Makeup is recession proof"
Do you agree with this quote or disagree and why?