Good morning!
I apologize for not having my regular post last night. I think I have come down with a little flu bug because my stomach was quite upset last night. I still am feeling very tired in the morning too, despite getting my full 8 hours of sleep.
To help fight my cold, I had a wonderful green monster this morning (not photographed) and then a small bowl of Spelt Cereal, pomegranate arils, and Almond Breeze.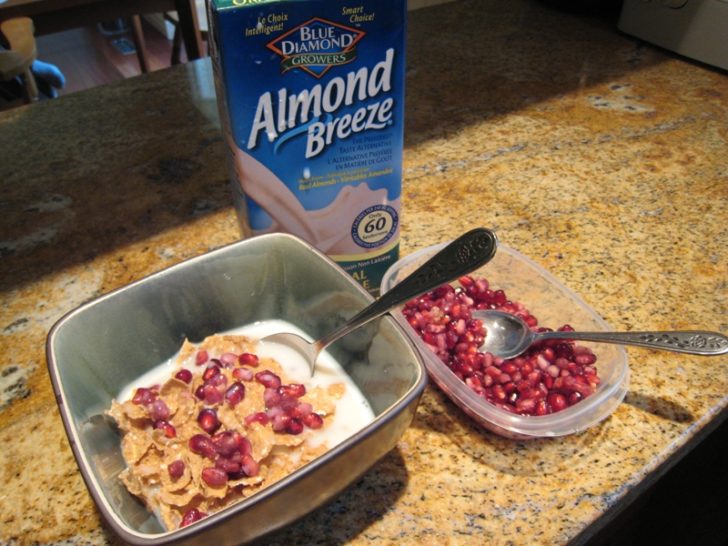 So good!
~~~~~~~~~~~~~~~~~~~~~~~~~~~~~~~~~~~~~~~~~~~~~~~~~~~~~~~~~~~~~~~~~~~~~~~~~~~~~~~~~~~~~~~~~~
And now for the top health news stories as picked by yours truly!
Oh She Glow's Health News Round Up
1) Music can reduce the feeling of pain
2) Second Hand smoke may increase the risk of developing dementia
3) Excess belly fat may be linked to migraine headaches
4) Prenatal exposure to traffic pollution may lead to asthma
5) How to up your mileage without exhaustion
6) Lindsay Lohan comments on her weight loss
7) Heavier dumbbells or more reps? You answer here.
8 ) Top foods to lift your mood. I eat a couple of them everyday!
9) The dangers of promoting dark chocolate as marketing tool
10) The effects of colours on mood (I could use this when painting!)
11) Fat Free? Yes. Good for you? Not so much.
Also, don't miss my series of posts on Beating the Freshman 15: Part 1, Part 2, Part 3, Part 4
~~~~~~~~~~~~~~~~~~~~~~~~~~~~~~~~~~~~~~~~~~~~~~~~~~~~~~~~~~~~~~~~~~~~~~~~~~~~~~~~~~~~~~~~~~
See you this afternoon! Have a great healthy day :D
Sketchie in his favourite bag: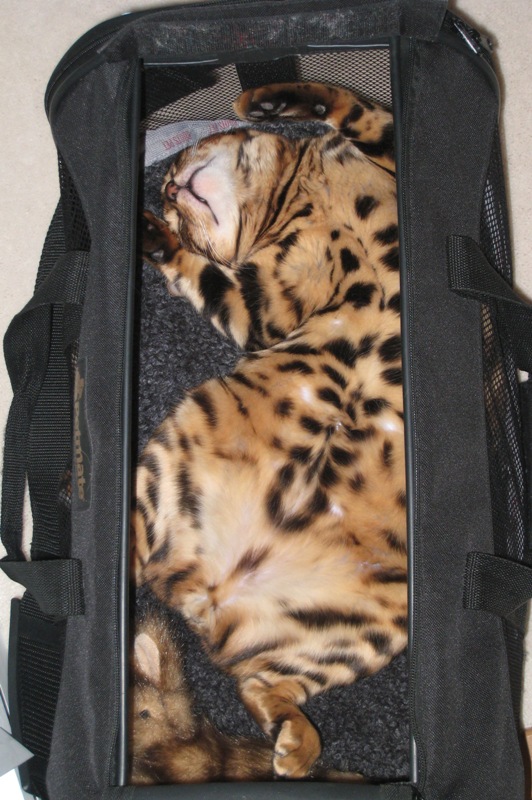 Kindness in words creates confidence.
Kindness in thinking creates profoundness.
Kindness in giving creates love.
                –Lao Tzu