Good evening!
I made these cookies for Eric and my Brother In Law when they were hard at work doing renos on our family room and I just have had a chance to post the recipe.
Eric ended up bringing the leftovers to work. One of his coworkers said these were heavenly and he just raved about them.
Oh yes, they were melt in your mouth good. If you are looking for a recipe to bring to a gathering or potluck these are the ones.
Oatmeal Chocolate Chip Toffee Cookies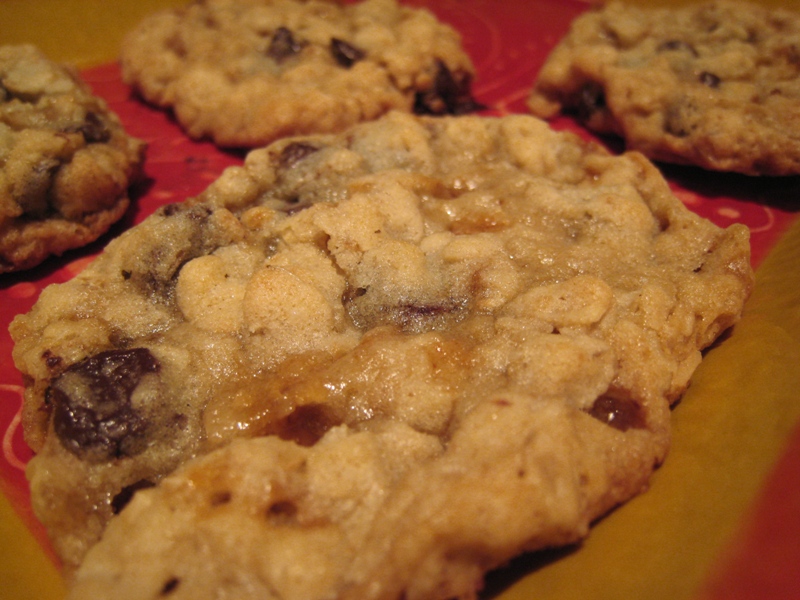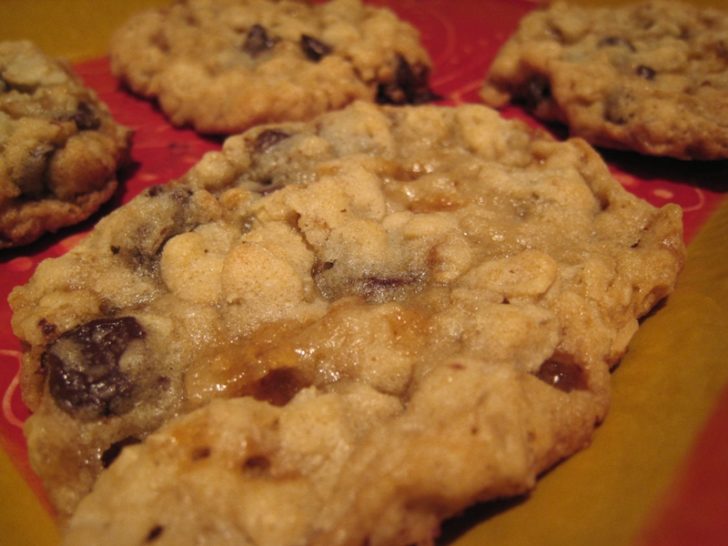 INGREDIENTS
3/4 cup Margarine or Butter
3/4 cup white sugar
3/4 cup packed light brown sugar
2 eggs
1 teaspoon vanilla extract
1 1/4 cups all-purpose flour
1 teaspoon baking soda
3/4 teaspoon ground cinnamon
1/2 teaspoon salt
2 3/4 cups rolled oats
1/2 cup chocolate chips
1/2 cup Skor Toffee bits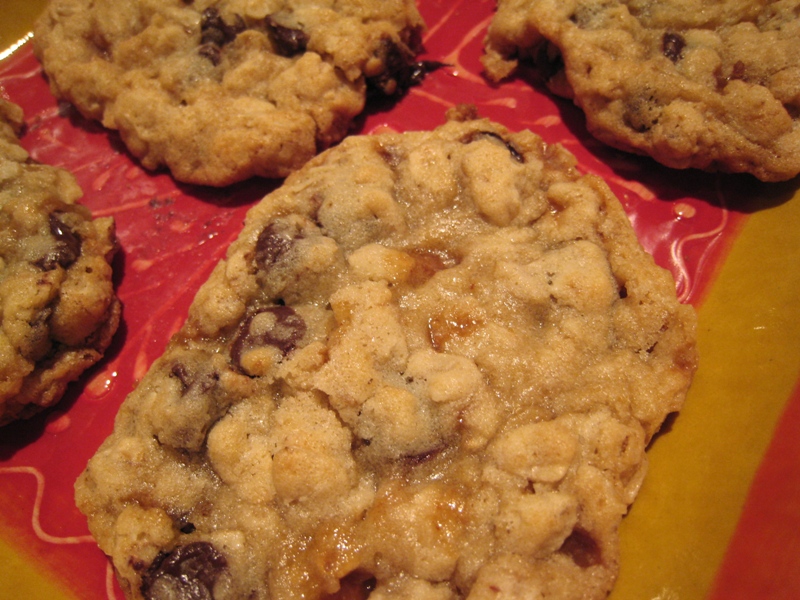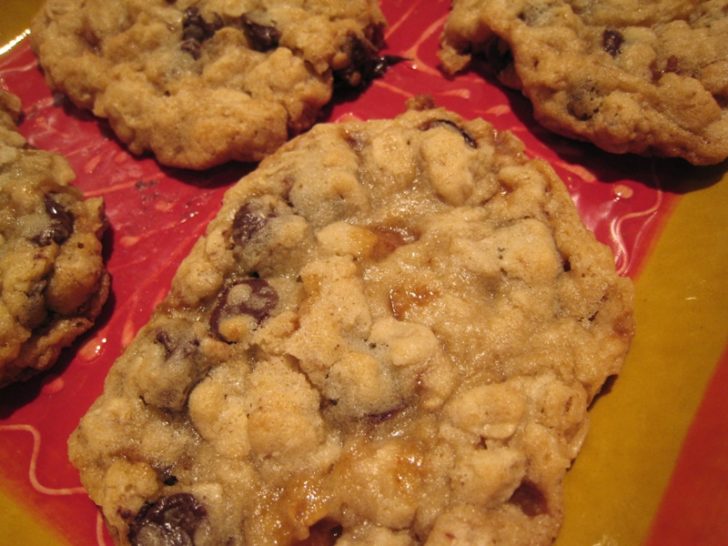 Preheat oven to 375 degrees F (190 degrees C).

In large bowl, cream together butter, white sugar, and brown sugar until smooth. Beat in the eggs and vanilla until fluffy. Stir together flour, baking soda, cinnamon, and salt. Gradually beat into butter mixture. Stir in oats, chocolate chips and toffee bits. Drop by teaspoonfuls onto ungreased cookie sheets.

Bake 8 to 10 minutes in the preheated oven, or until golden brown. Cool slightly, remove from sheet to wire rack. Cool completely.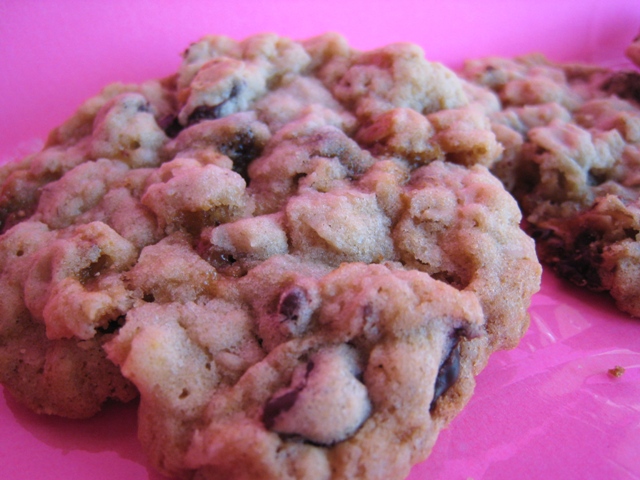 ~~~~~~~~~~~~~~~~~~~~~~~~~~~~~~~~~~~~~~~~~~~~~~~~~~~~~~~~~~~~~~~~~
Well, I am officially addicted to the TV show 24….7 seasons late! lol. Eric's coworker (same as above) lent Eric seasons 2-6 to watch and Eric has been addicted ever since the first couple episodes. Ok, the first episode. I never took any interest in it, mostly because I had other (and better) things to do. Or so I thought.
Tonight, I sat down as Eric was watching an episode from season 4 and within 10 minutes I was hooked. Hooked as in I didn't leave the couch for 3 hours straight. Anyone who knows me know that I am not like this….ever. I have a problem sitting in one spot for 10 minutes!
We've already watched 4 episodes tonight and we're going back for more. It is sooo good.
I feel like I am going to get nothing accomplished until I finish catching up to season 7!!!! Save me!!!! lol.
All joking aside, this show rocks.
Anyone else watch it?
I'm pretty excited that Eric and I have another show to share aside from The Office. That has been our only one for ages.
Back we go!!!!!
~~~~~~~~~~~~~~~~~~~~~~~~~~~~~~~~~~~~~~~~~~~~~~~~~~~~~~~~~~~~~~~~~
Relationships of all kinds are like sand held in your hand.  Held loosely, with an open hand, the sand remains where it is. The minute you close your hand and squeeze tightly to hold on, the sand trickles through your fingers. You may hold on to some of it, but most will be spilled. A relationship is like that. Held loosely, with respect and freedom for the other person, it is likely to remain intact. But hold too tightly, too possessively, and the relationship slips away and is lost.
                — Chicken Soup for the Soul