Greetings on this Fabulous Valentine's Day Eve! :D
Ok, I have probably completely alienated those readers who despise Valentine's Day because I can't shut up about it! I just love holidays….all of them. I even get excited for St. Patty's Day (oh just wait to see all the green monsters then!!).
I have barely left the kitchen all day today (my kind of day!), except for a beautiful stroll outside in the sunshine (video to come!). We had such a beautiful day today and it felt so good to get outside for some fresh air.
Do you see who I see??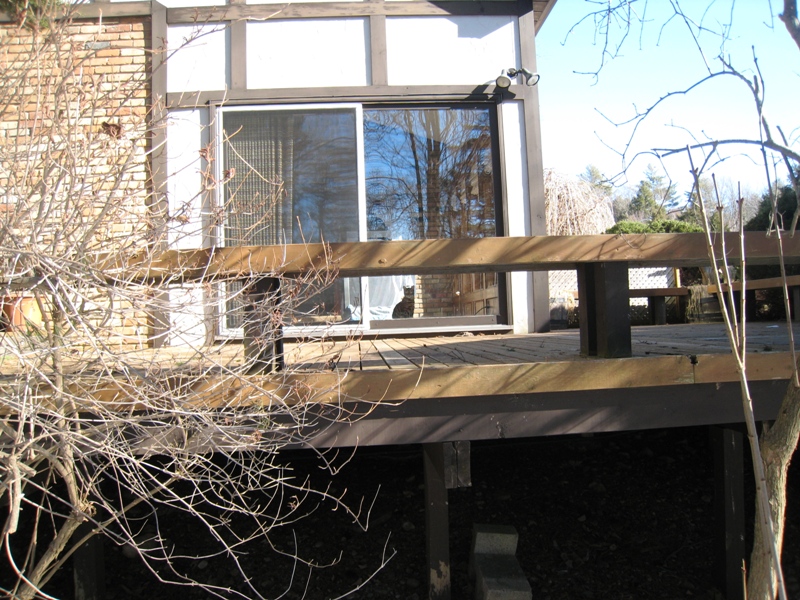 I could not stop laughing when I turned around and saw Sketchie watching me from inside the house!! This cat doesn't miss a beat I tell you. He is too cute. He sat there the whole time I was outside. LOL.
There is a ravine behind our house…it sounds gorgeous in the spring when the water is moving fast: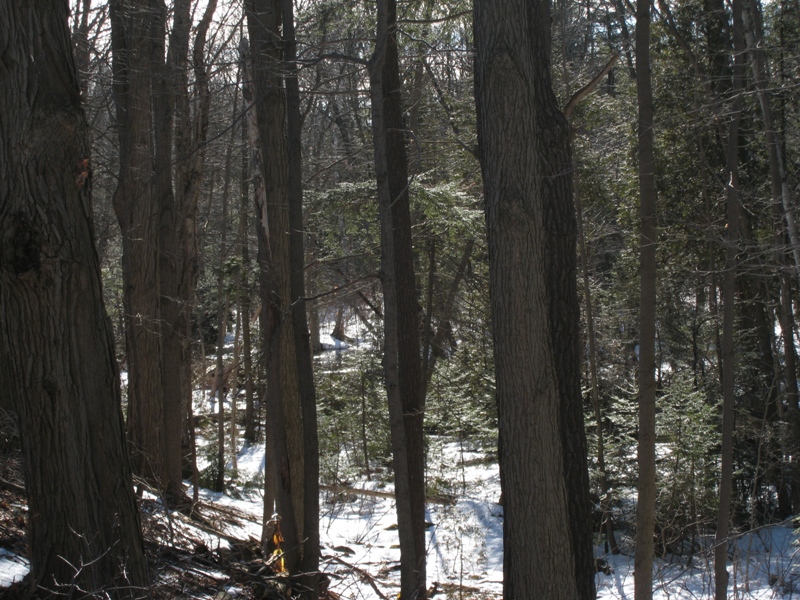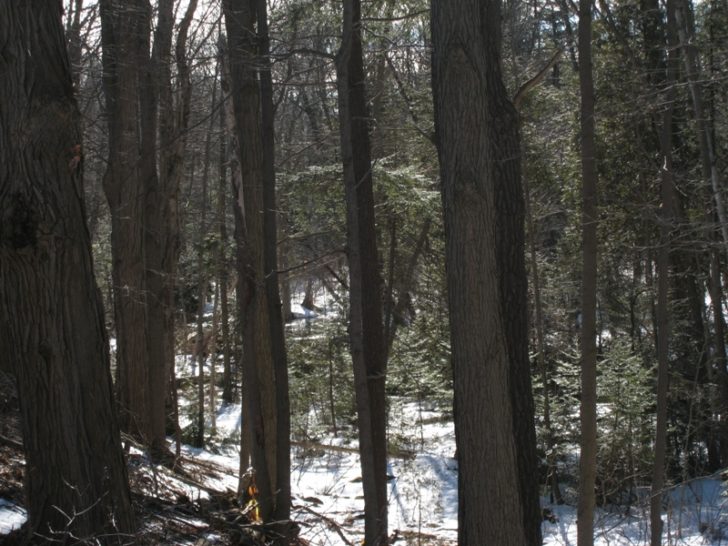 My afternoon snacks:
A serving of Amy's Organic Crackers: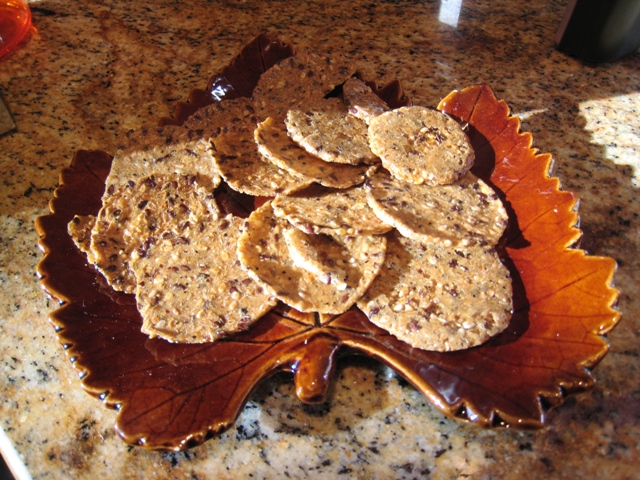 A small scoop of homemade hummus (I made another batch- this one was even better. I will post recipe soon)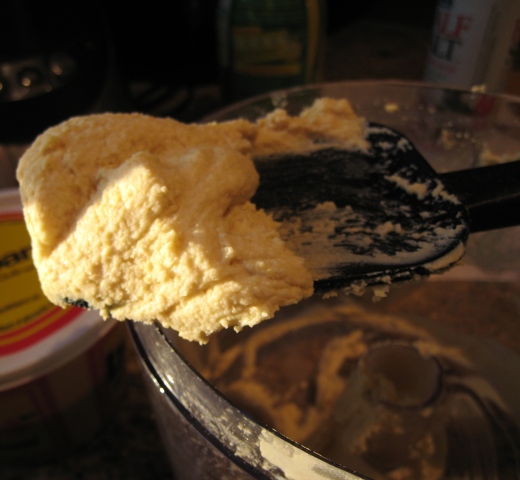 The 50 cent hummus:
YUM!
Dinner:
After seeing Kath's Black Bean Burgers last night, I finally found an awesome way to use the can of black bean that has been sitting in my lazy 'suz, leaving me scratching my head wondering how the heck I was going to use it up.
And boy, did this recipe deliver! I still can't get over how easy it was!
I didn't have a couple of the ingredients, so I gave mine a Tipsy Twist :D
Black Bean Burgers (adapted from Kath)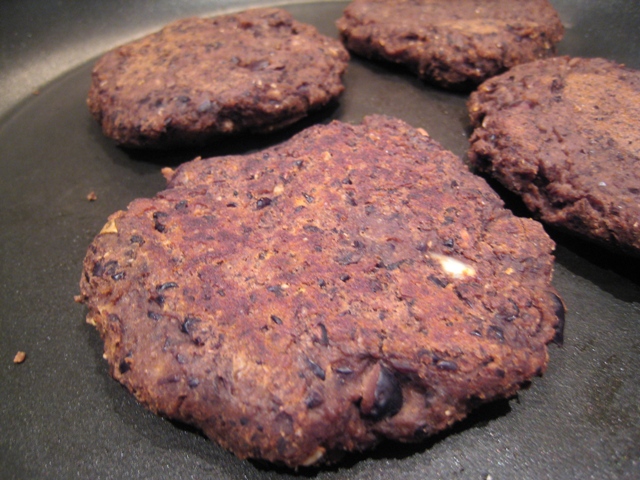 I doubled Kath's recipe to make 4 burgers so I could eat them all weekend!
Ingredients:
1.5 cup black beans, drained and rinsed

1/4 cup whole wheat flour

fresh black pepper

sprinkle of salt

1 garlic clove

2 tsp. EVOO

2 Tbsp Tipsy Whiskey BBQ Sauce
This was my first time having this BBQ sauce and it was AH-mazing! It gave these burgers such a sweet kick!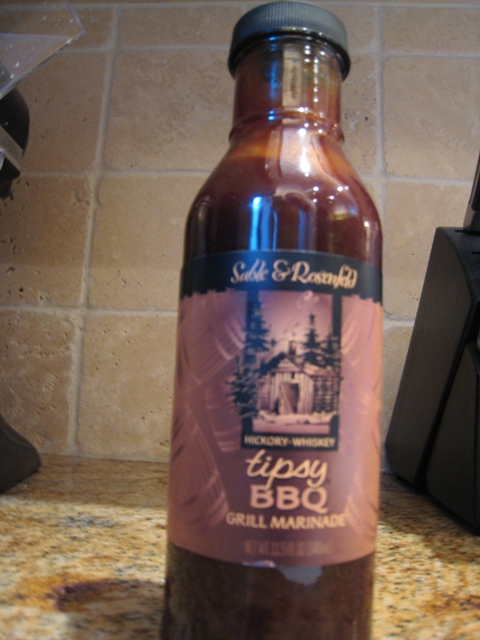 My plate:
tomato slice + 1/2 avocado + 2 piece whole wheat bread + bean patty =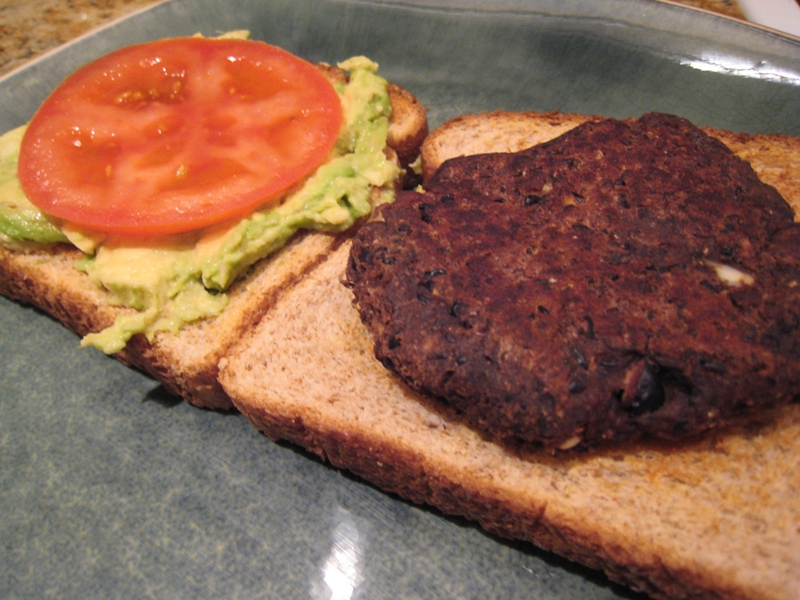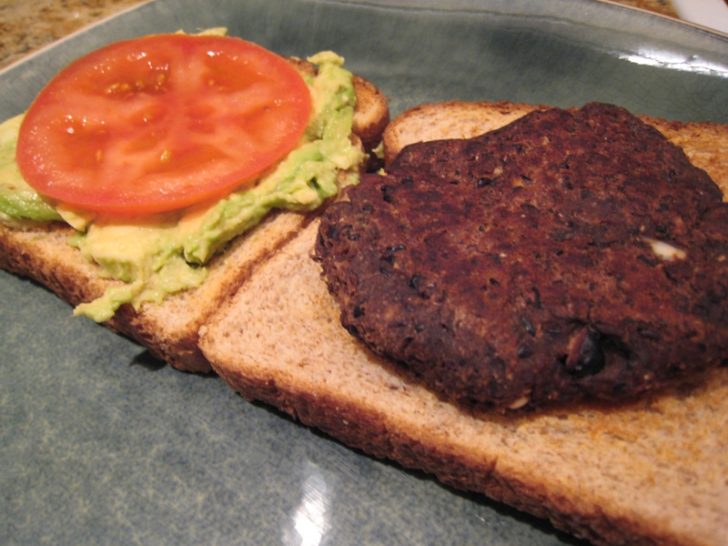 I also snacked on another 1/3 of a patty after dinner. They were that good!
DELICIOUS!
I cannot emphasize enough how awesome this black bean burger was- and how easy! Thanks Kath. :D
For dessert:
A tiny slice of my Brown Sugar Banana Bread: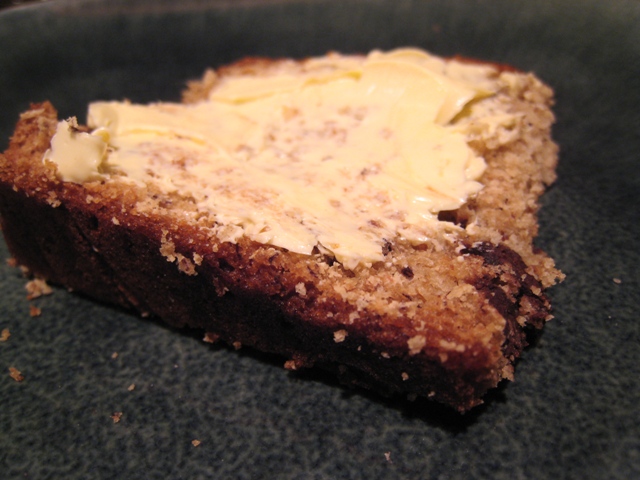 I made the boys M&M Meats BBQ Wings and Garlic Pan Fries: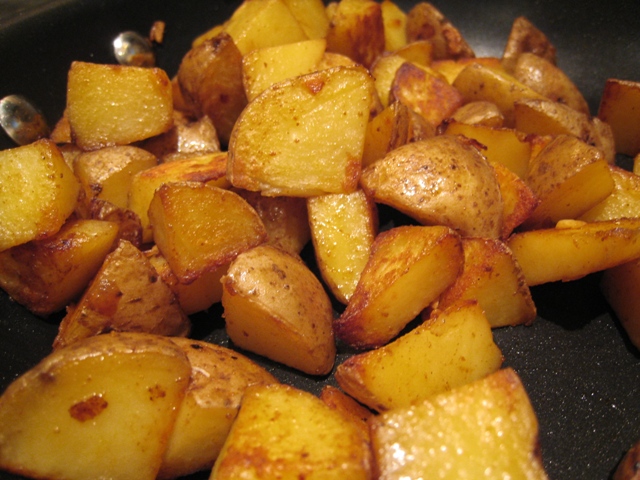 I had 4-5 pan fries and no wings (not my thing)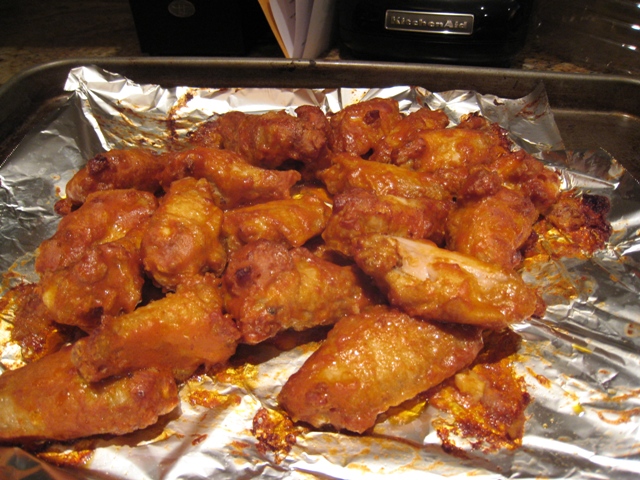 They gobbled it all up!
~~~~~~~~~~~~~~~~~~~~~~~~~~~~~~~~~~~~~~~~~~~~~~~~~~~~~~~~~~~~~~~~~~~~~~~~~~~~~~~~~~~~~~~~~~
Well, I am off to do some top secret baking for tomorrow!!! Shhhh don't tell Eric ;)
Check out my V-Day Recipe page! I will be adding more recipes tonight and tomorrow!
Coming up for Valentine's Day:
A full recap of all the food, gifts, decorations, and special surprises right here on Oh She Glows!! It is going to be good (I hope!)
Have a great night everyone!
~~~~~~~~~~~~~~~~~~~~~~~~~~~~~~~~~~~~~~~~~~~~~~~~~~~~~~~~~~~~~~~~~~~~~~~~~~~~~~~~~~~~~~~~~~
"Beauty is not based on how attractive we are to everybody else, but how attractive we are to ourselves, for one cannot think other people think they are full of beauty unless they know they are beautiful too."
(WOW….!)