Good afternoon!
I hope you are all enjoying your Monday. :) My day has been quite productive! I started the day with a super healthy green monster smoothie. It reved me up and then I was ready to start stripping wall paper! I made quite a bit of progress…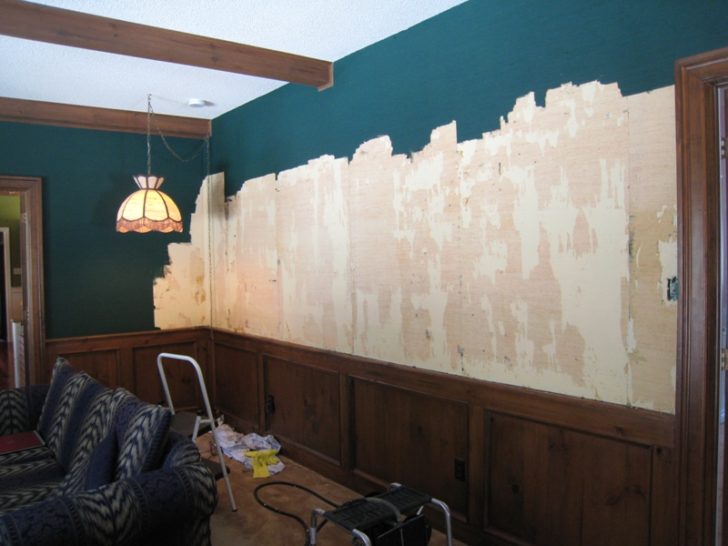 While I did this, I prepped to make some super economical hummus!
~~~~~~~~~~~~~~~~~~~~~~~~~~~~~~~~~~~~~~~~~~~~~~~~~~~~~~~~~~~~~~~~~~~~~~~~~~~~~~~~~~~~~~~~~~
If you are like me and crazy over hummus you probably also know how expensive it is to buy. The hummus that I became addicted to is a brand called Fontaine Sante Hummus. The only problem is the price tag- $4.50 for just 260 grams! I had been going through about 2 per week (I eat it everyday!). So in effort to save money, I decided that I would be making my own hummus from now on.
On the weekend, I bought all the necessary ingredients in bulk at the Bulk Barn. I bought raw chick peas & Tahini: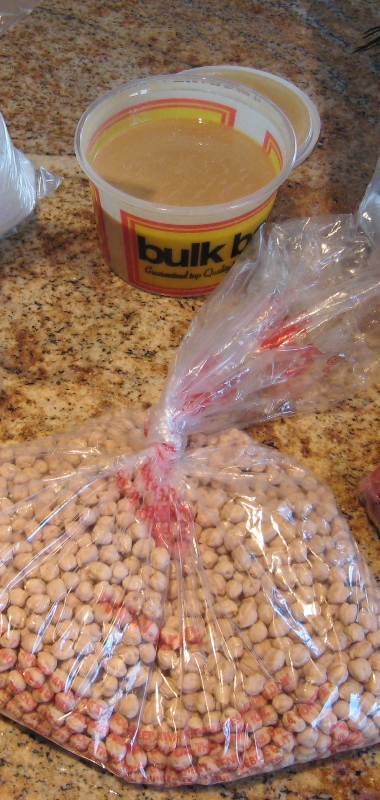 All of that Tahini was just $3.91! I only use about 3 Tbsp of Tahini per hummus recipe so you can see how long this will last me. The bag of chickpeas were also just $2 dollars. Awesome!
Oh She Glows 50 cent Hummus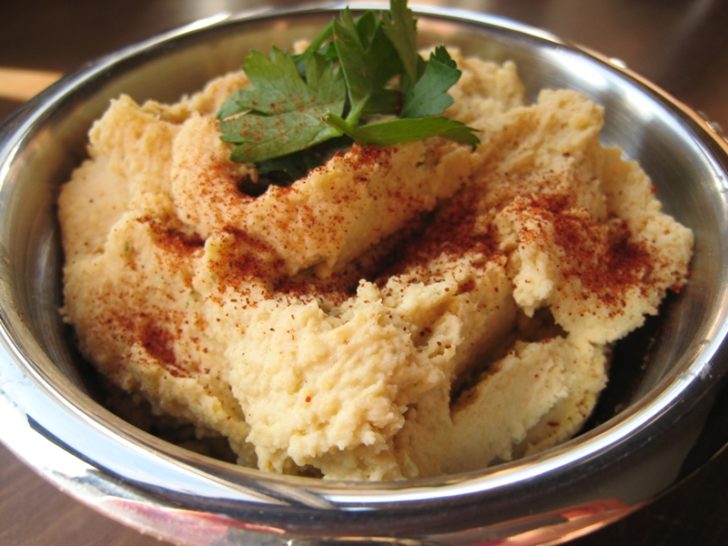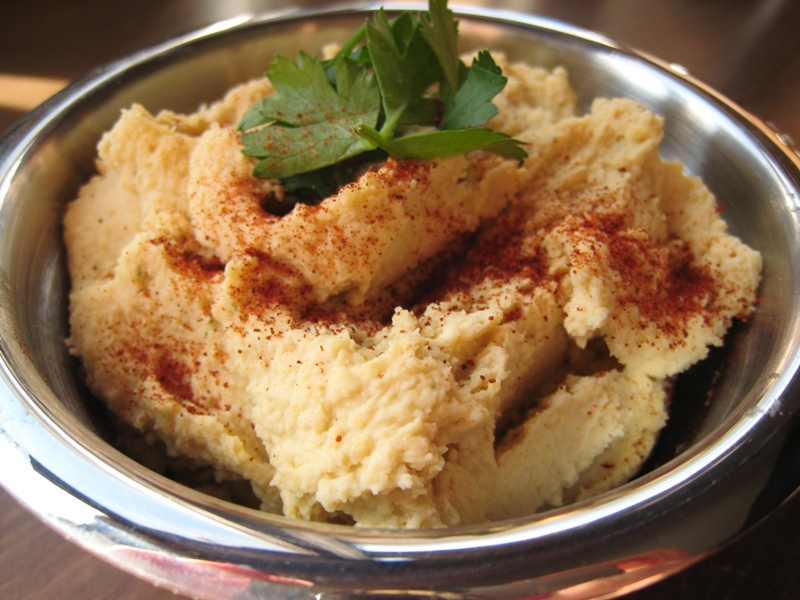 Ingredients:
2 cups cooked chick peas
3 Tbsp. tahini
2 tbsp lemon juice (fresh is best)
1/4 teaspoon salt
1 clove garlic, halved
1 tablespoon olive oil
1 pinch paprika (to garnish)
1 teaspoon minced fresh parsley (to garnish)
3-4 Tbsp water (to achieve desired consistency)
2 Tbsp vinegar 
Directions:
1. You can use precooked chickpeas for convenience, but to save the most money buy the peas raw and cook them yourself. Soak chickpeas overnight if cooking from raw. Bring chickpeas to a boil in a pot with about 5-6 cups of water. Boil for about 40 mins. until tender.
2. In a blender or food processor, add drained chick peas, garlic, lemon juice, salt, water, tahini, oil, and vinegar and process until smooth. Place hummus in a serving dish and garnish with Parsley and sprinkle with Paprika.
Enjoy!!
Note. Everyone has different preferences for the taste of their hummus, so you may want to play around with the amount of garlic, lemon juice, tahini, salt, water, and seasonings to achieve your desired taste and consistency. You can also try adding roasted red peppers and get creative with mix ins!
Makes about 1.5-2 cups.
I did some quick number crunching and this hummus recipe costs me about .50 cents to make! That is over $4 savings compared to my favourite grocery store brand. If I continue to make my own hummus, I will be saving about $8 per week alone in hummus! Amazing!!!!!!
~~~~~~~~~~~~~~~~~~~~~~~~~~~~~~~~~~~~~~~~~~~~~~~~~~~~~~~~~~~~~~~~~~~~~~~~~~~~~~~~
Oh She Glows Announcements:
– Check out my Oh She Glows Fit Gear featured on the wonderful Kelly's EveryGymsNightmare!
– Stay tuned tonight for my first Glo bakery Product revealed
– Another fabulous afternoon powersnack
– Last chance to get those Valentine's Day recipes in! Stay tuned for the winners and slideshow tomorrow! These recipes are going to give everyone tons of awesome ideas for Valentine's Day!
– For a chance to win some awesome bars go enter Strawberry Shortcake's contest! Hurry!
~~~~~~~~~~~~~~~~~~~~~~~~~~~~~~~~~~~~~~~~~~~~~~~~~~~~~~~~~~~~~~~~~~~~~~~~~~~~~~~~~~~~~~~~~~
Often people attempt to live their lives backwards: they try to have more things, or more money, in order to do more of what they want so that they will be happier. The way it actually works is the reverse. You must first be who you really are, then, do what you need to do, in order to have what you want.
– Margaret Young