Good evening everyone!
I must say I am quite disappointed in the Grammy's fashion tonight. I know that the Grammy's it typically a grab bag of fashion faux pas so I shouldn't be too surprised.
There were a few fashion hits that I did like…
Taylor Swift in a classic black gown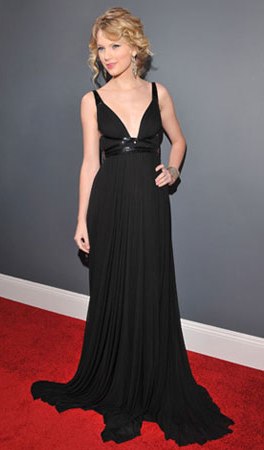 Katy Perry in a gown I would normally hate but for some reason I thought worked on her.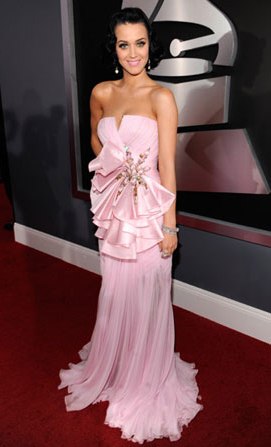 Carrie Underwood doing her Golden Girl thang that I love…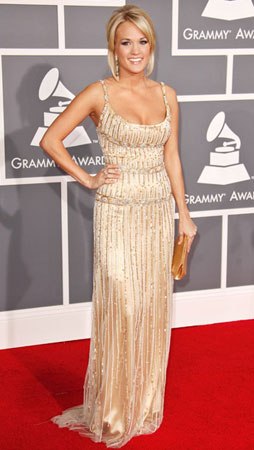 My vote for best dressed is Carrie Underwood. She looked stunning! Not so much in her performance outfit though…
And now for the misses…
Jordan Sparks…something was growing out of her chest and trying to strangle her! How rude ;)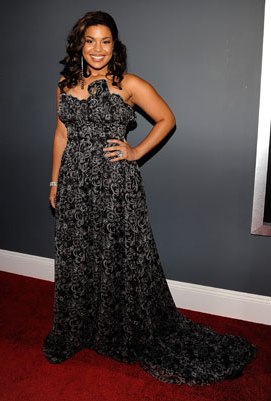 Jennifer Hudson…this dress had potential but it was sooo utterly unflattering on camera. Love her but not this dress!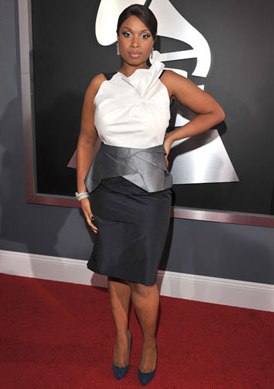 Note. I just saw Jennifer's performance and that dress ROCKED (black slinky sparkly- wow)! She totally looked amazing and redeemed herself. :) Gosh I always tear up with her performances…poor girl has been through so much. She is such a strong person to hold her head up high and continue on.
Adele….in a Green Monster?!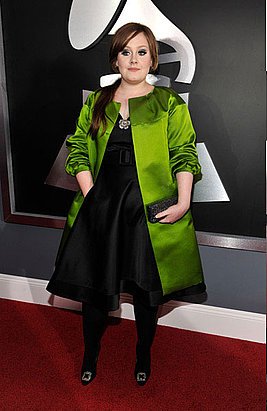 Sheryl Crow….we know you have a great body but this dress didn't show it very well and it looks like someone stepped on her dress train.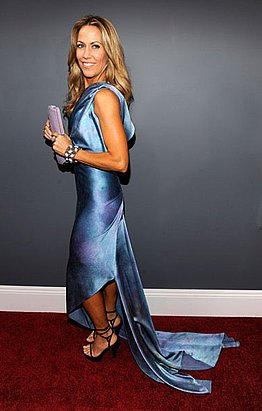 Paris Hilton….or dear lord..let's hope she remembered her underwear! lol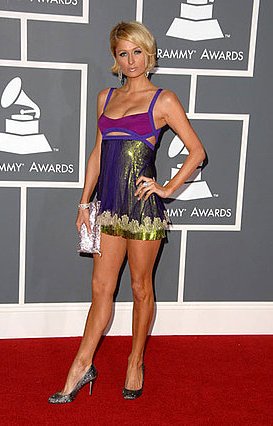 Mylie Cyrus….this dress isn't bad but she is too young for such a mature dress. She needs something more fun. :)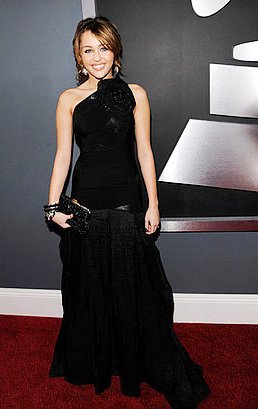 My vote for WORST dressed was Paris Hilton….she made it easy!
~~~~~~~~~~~~~~~~~~~~~~~~~~~~~~~~~~~~~~~~~~~~~~~~~~~~~~~~~~~~~~~~~~~~~~~~~~~~~~~~~~~~~~~~~~
Memorable Mentions:
Chris Brown was arrested for assault last night and cancelled his appearance at the Grammy's. The woman whom he assaulted remains unnamed, but there are rumours that it was Rihanna! Rihanna also cancelled her appearance at the Grammy's oddly enough. She was scheduled to perform too. The story is developing but it was the talk of the red carpet…
Biggest Fashion Trend of the Night: Gathered detailing
Who did you think was BEST and WORST dressed?
~~~~~~~~~~~~~~~~~~~~~~~~~~~~~~~~~~~~~~~~~~~~~~~~~~~~~~~~~~~~~~~~~~~~~~~~~~~~~~~~~~~~~~~~~~
I'm sooo tired tonight! I haven't been sleeping too well lately. I have been waking up really early and haven't been able to fall back to sleep. *yawn. I intended to post about my online bakery tonight, but I just don't have the energy. I promise I will do this tomorrow AM. It is going to take a while so I want to have the time and energy to do so!
Remember tomorrow is your last day to get those Valentine's Day Contest entries in!!
~~~~~~~~~~~~~~~~~~~~~~~~~~~~~~~~~~~~~~~~~~~~~~~~~~~~~~~~~~~~~~~~~~~~~~~~~~~~~~~~~~~~~~~~~~
We know what we are, but know not what we may be.

~William Shakespeare