Happy February everyone!
I must say, January was a really rocky start for me in 2009. I had my injury set back, job struggles, etc. but at the same time it was also a huge learning experience for me.
The two main things that I learned in January were:
1) When your body speaks, you must listen!
If you don't have your health, you don't have much. If you are feeling sore or tired listen to your body and give it rest. Our bodies are smart and sometimes we forget this. Pain is an indicator that something is wrong whether minor or major.
2) If you don't have happiness no amount of money matters
This was the turning point of realization that finally gave me the courage to leave my job. It has been such a scary time, but I know that this will be a memorable turning point in my life.
What did you learn in January 2009?
~~~~~~~~~~~~~~~~~~~~~~~~~~~~~~~~~~~~~~~~~~~~~~~~~~~~~~~~~~~~~~~~~~~~~~~~~~~~~~~~
This morning I had a fabulous green monster drink! I feel so energized, healthy, and refreshed when I drink one of these bad boys.
I have been asked a few times where I got the idea for these. I first learned about Kale Smoothies from the fabulous Kris Karr from TLC's Crazy Sexy Cancer. She has a wonderful, inspiring, and uplifting blog here. I also have her book Crazy Sexy Cancer and can't wait to get her new one- Crazy Sexy Cancer Survivor. Whether you have cancer in your family or not, Kris shows you ways to fight cancer with food and a healthy attitude toward life.
Kris swears by her kale smoothies. She has one every morning and said that she has never felt better.
My kale smoothie consisted of the following fun foods:
2 large spoonfuls of pumpkin
1.5 cups unsweetened Almond Breeze
1 Tbsp flax
1 small ripe & bruised banana
3/4 of a tiny wrinkled gala apple (I never waste food!)
2 organic kale leaves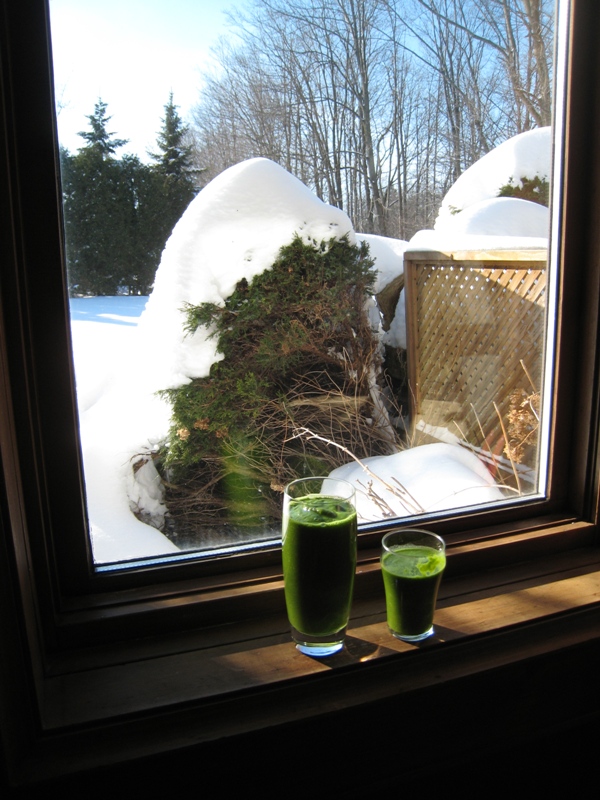 "Hers" and "Hers" ;)
Sunshine all around!
~~~~~~~~~~~~~~~~~~~~~~~~~~~~~~~~~~~~~~~~~~~~~~~~~~~~~~~~~~~~~~~~~~~~~~~~~~~~~~~~~~~~~~~~~~
See you beautiful peeps later for my healthy pumpkin cake recipe and much more!!! :D
Life is change. Growth is optional. Choose wisely.
~Karen Clark