Good evening!
Well it is Superbowl Sunday and I can't say I watched! I saw a bit of the half time show but that was it! I have never been a big Superbowl person.
And now I present to you my healthy Pumpkin cake recipe!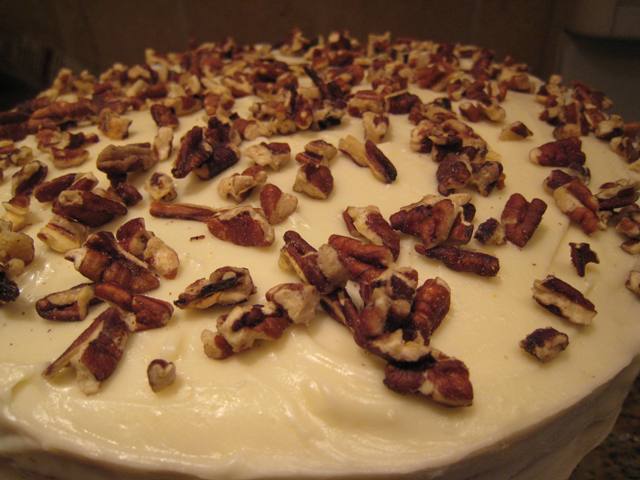 I slashed the fat and sugar by 50% from a traditional pumpkin cake recipe. YES!
Because this cake is low-fat and uses applesauce to replace 50% of the oil, the cake is very dense. The texture is not like a traditional cake, but the taste is still fabulous.
Ingredients
2 cups pumpkin puree

1 cup white sugar

1/2 cup vegetable oil

1/2 cup applesauce

3 eggs

2 cups all purpose flour

1/2 cup Almond Breeze or milk

2 tsp. baking soda

2 tsp. cinnamon

1/2 tsp salt (if preferred, I omitted)

1 pkg. cream cheese

5 tbsp. butter

1 tsp vanilla

3 cups icing sugar

1 cup chopped nuts
Directions:
1) Preheat oven to 350 and grease cake pan. In a large bowl, beat pumpkin, sugar, and oil. Add eggs and mix well.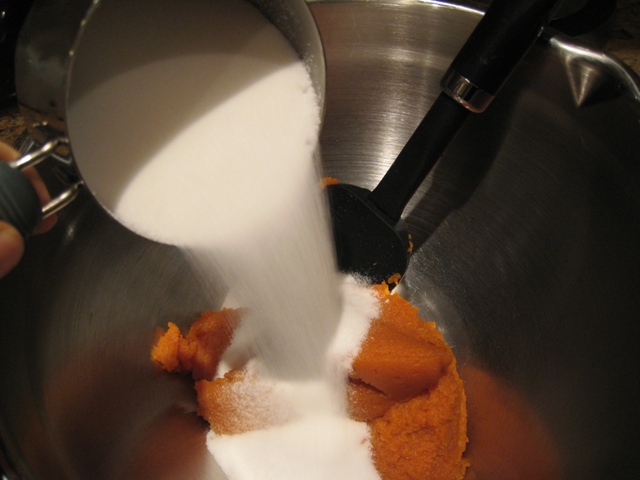 2) In another bowl, mix dry ingredients. Add dry to wet and beat until just mixed.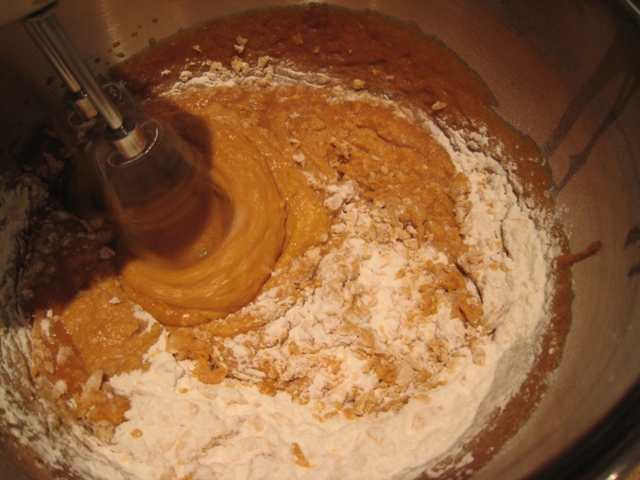 3) Pour batter into a cake pan. and bake for approx. 25-30 mins.
4) While cake is cooking, make cream cheese icing. Beat cream cheese, butter, vanilla, and icing sugar for 3-5 mins or until smooth.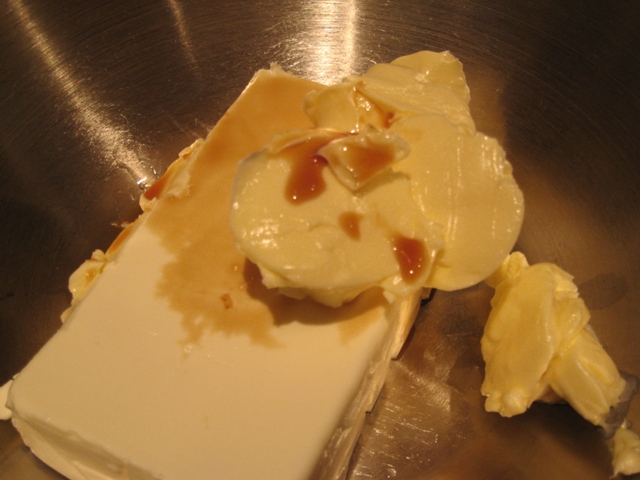 5) Ice the cake and top with walnuts!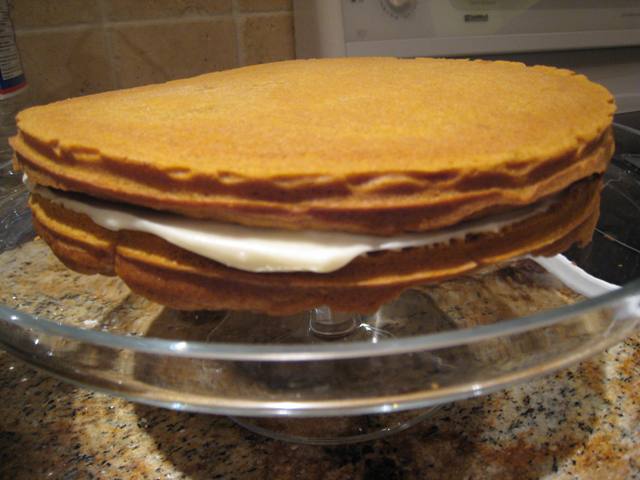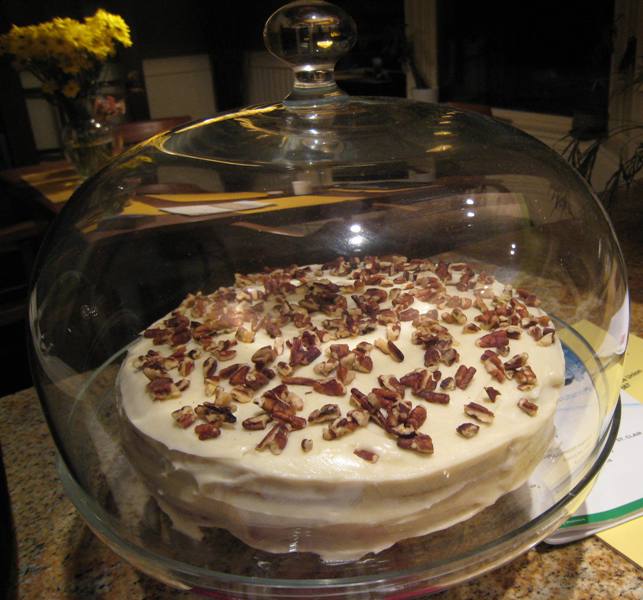 Enjoy a cake that is low in sugar and fat, yet loaded with antioxidants and vitamins!
Tips:
I don't know why but I have a hard time getting a good consistency for cream cheese icing. Mine always ends up too soft not matter how much icing sugar I add. Any tips??
Also, I made this cake into a double layer and I wouldn't recommend this. The cake, being that is is low fat, is quite dense and not cake like. So when you put your fork through the 2 layers they tended to slide off one another and fall apart. One layer would have been better! Also the amount of batter in this recipe was not enough for 2 layers….they were two very skinny layers. Not what I was hoping for!
~~~~~~~~~~~~~~~~~~~~~~~~~~~~~~~~~~~~~~~~~~~~~~~~~~~~~~~~~~~~~~~~~~~~~~~~~~~~~~~~~~~~~~~~~~
Somewhere along the line of development we discover what we really are, and then we make our real decision for which we are responsible. Make that decision primarily for yourself because you can never really live anyone else's life, not even your own child's.
~Eleanor Roosevelt
Night!
PS- Check out my Ebay sale for a Pink Lululemon Remix Hoodie! Starting bid set at just 99 cents!
See you tomorrow AM for an update on my weekly expenses and budgeting strategies in the grocery store. See what I had to GIVE UP for now….