I must apologize for not having my typical evening post last night.
You see, I was a busy girl.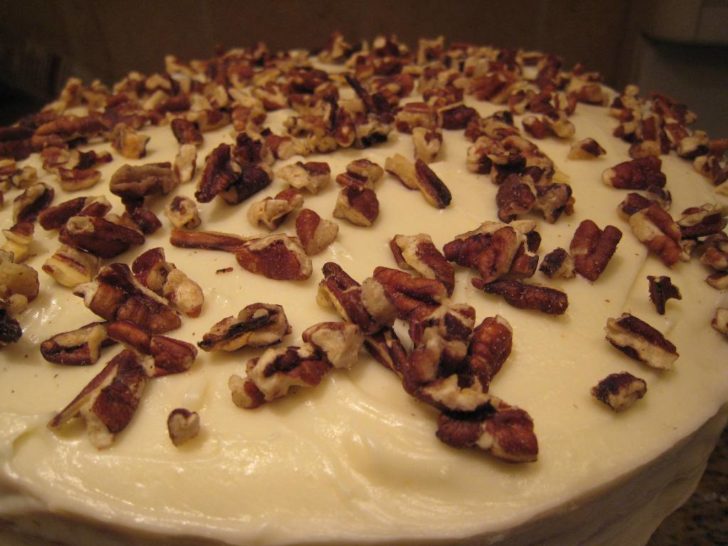 Good food takes time as my dad always says.
Last night we finally got home at 9pm after work and errands and then I didn't leave the kitchen until midnight!! The cake took a while and then we were prepping dinner stuff for tonight.
The star of the show: Pumpkin!!!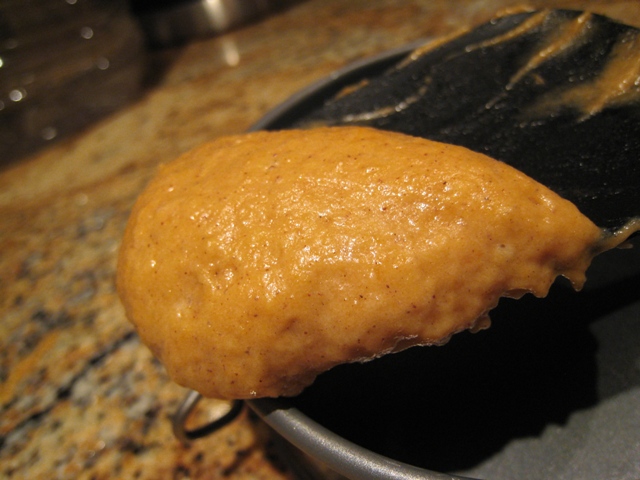 Stay tuned for the full recipe.
Hint #2: This baby has 50% less sugar and 50% less fat than the traditional recipe!!! Yippee. :D
Like I said, last night was lots of prep work for my brother-in-law's birthday dinner tonight. Since Eric and I won't be home from work til about 7-7:30pm, we had to prep everything before. My mother in law is going to help put it together and throw it in the oven for us!!
Here are the instructions she got me to write down: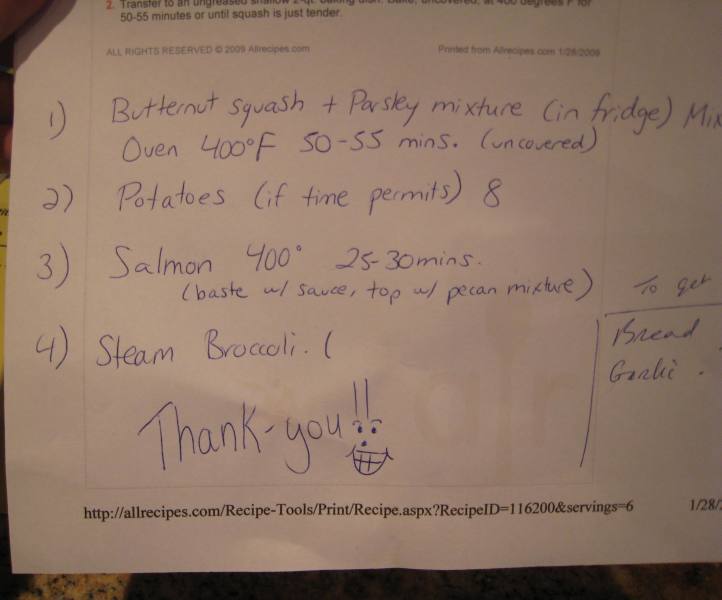 So there you have some major clues to our meal plan tonight!!!!
I also left Eric instructions because he said he would make my smoothie for me this morning since we are in a rush: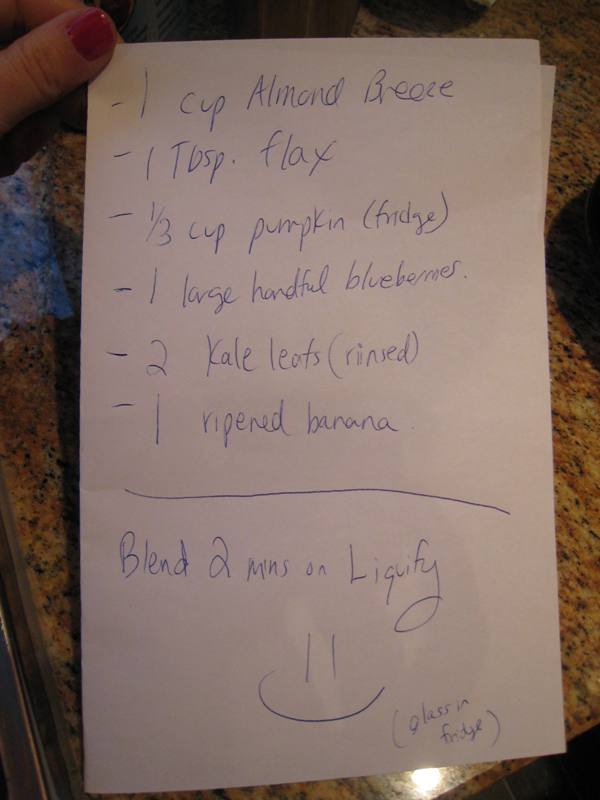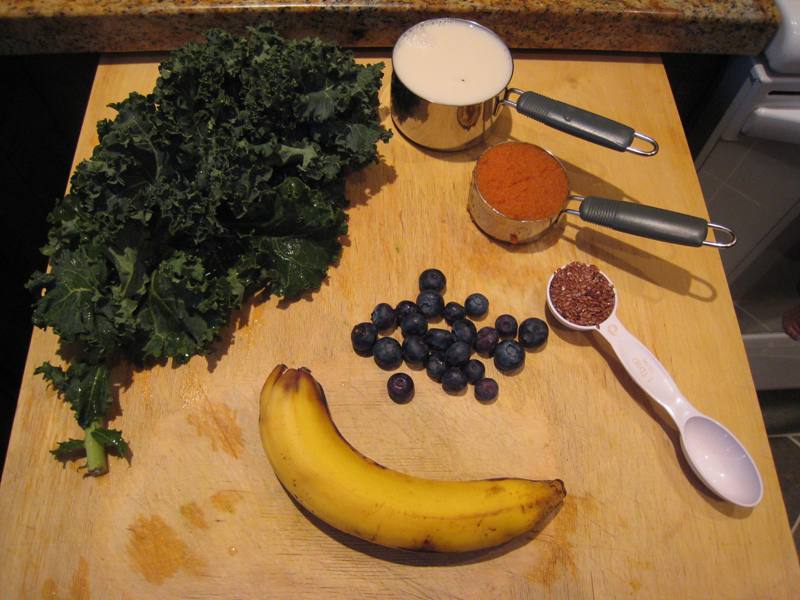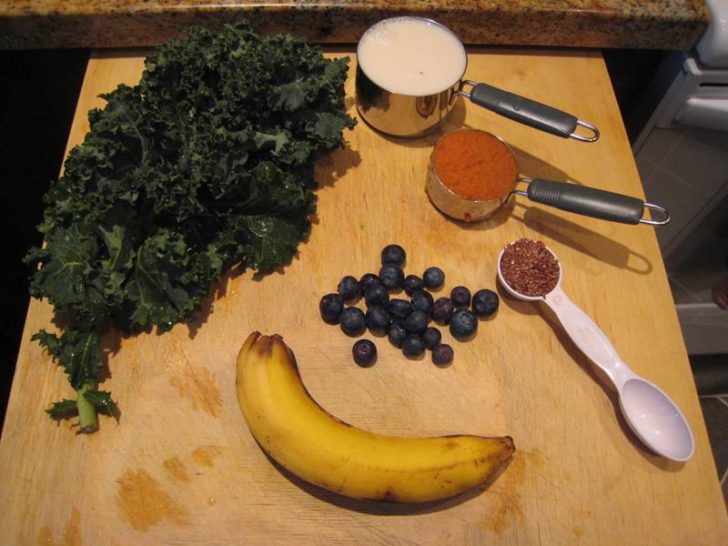 It was so good!! I feel energized and ready to take on the day (meeting, meeting, 2 presentations, reports!)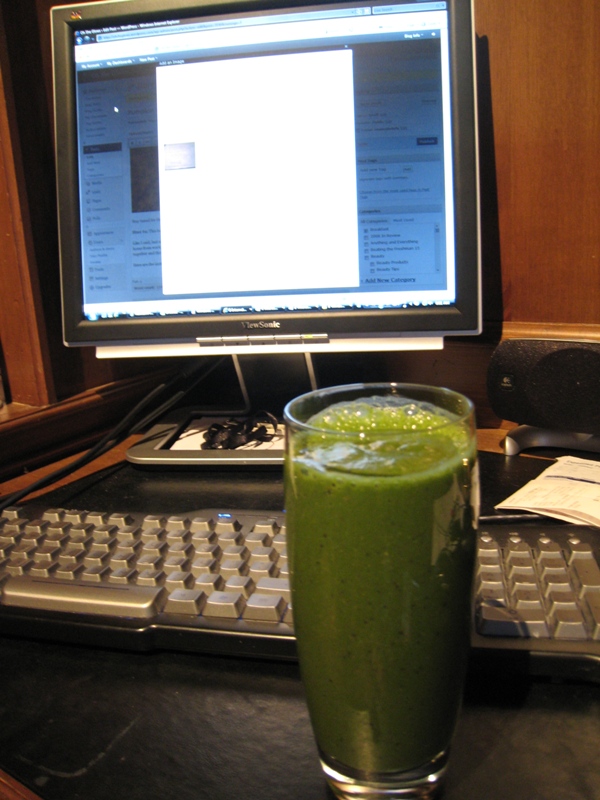 I think because I had the pumpkin in there it was a bit thick, so next time I would add about 1/4 cup more Almond Breeze.
Eric and I are off to sign the paper with the lawyers….we are buying my in laws house today, after a long wait! :) Tonight there will be celebrations all around! Then I have a meeting at 10:30 with the boss, a team meating 11-2 (includ. 2 presentations), and then report summaries! Hopefully today flys by.
Have a great day whatever you are doing! :D