Good morning!
Can you believe contest #3 ends today?! Where does the time go! Submit your entries…..quick, run, hurry! This slideshow is going to be so much fun!!! There will be tons of great pics and recipes to follow. Also, please give your snack a name if you'd like!
I made the same Blueberry Banana smoothie this morning and man I am hooked! Love the blueberries in it. :)
The line-up: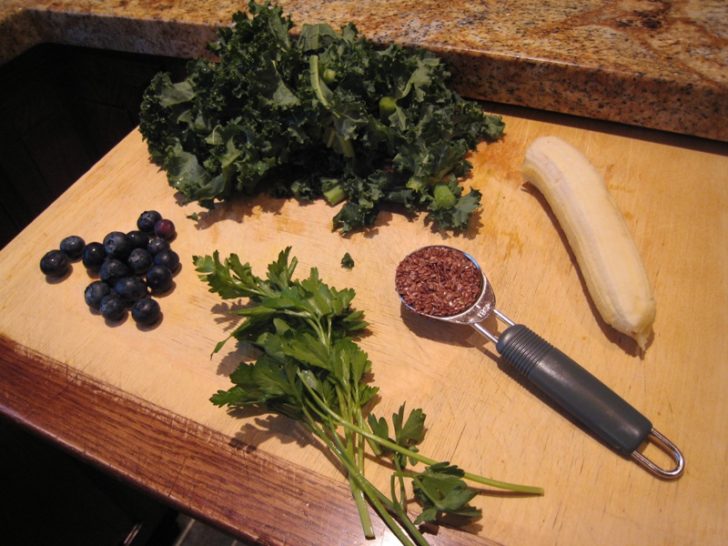 handful of organic blueberries
4 sprigs of parsley
1 Tbsp flax
1 ripened banana
2 huge leaves of kale, chopped
Oops forgot to put the Almond Breeze in the line-up (1 cup):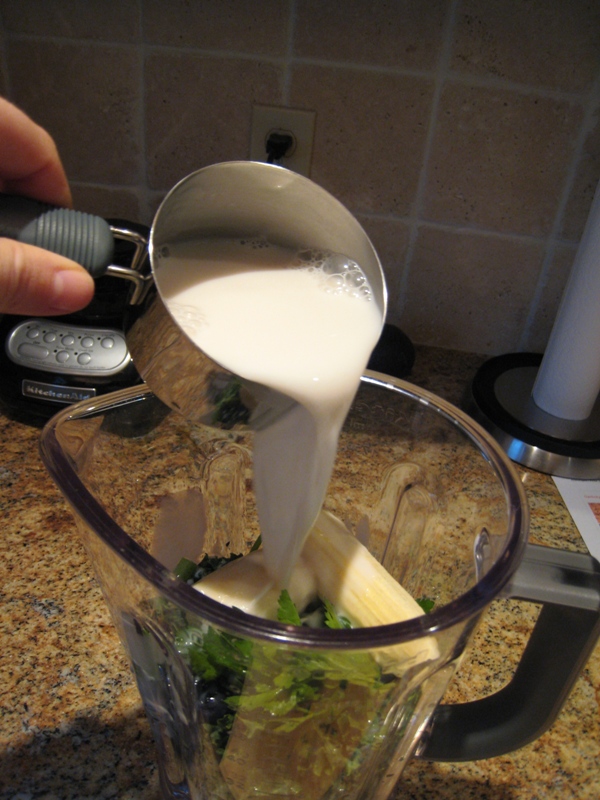 Green Power goodness!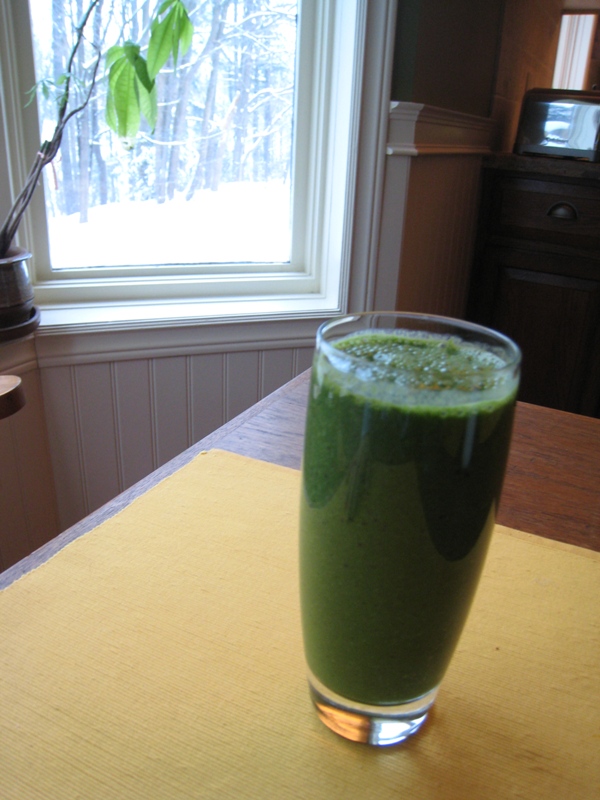 I've noticed that there are a lot of you who are absolutely terrified of my green monsters! What gives? :D Ok, maybe it was my fault for the first couple of trials. I admit, they were rough. But…I am slowly finding a way to improve them (i.e., must have a piece of sweet fruit!). My first trials didn't have any fruit in them at all and had way too much kale = bitter!
My challenge to you is to try one of my smoothies….you can even reduce the kale by 3/4 if you must at first and gradually add more as you like. I put A LOT of kale in mine- 2 huge leaves usually! But you don't have to by any means.
I think tomorrow's will involve more pumpkin and blueberries and maybe an apple!
~~~~~~~~~~~~~~~~~~~~~~~~~~~~~~~~~~~~~~~~~~~~~~~~~~~~~~~~~~~~~~~~~~~~~~~~~~~~~~~~~~~~~~~~~~
Has anyone seen this amazing video???? Can you believe that people actually do this!?
They jump cliffs and then FLY!!!!! LIKE A BIRD!
~~~~~~~~~~~~~~~~~~~~~~~~~~~~~~~~~~~~~~~~~~~~~~~~~~~~~~~~~~~~~~~~~~~~~~~~~~~~~~~~~~~~~~~~~~~
The way it actually works is the reverse. You must first be who you really are, then do what you need to do, in order to have what you want.
~Margaret Young