Good morning!
Wow, this smoothie is a winner! I added a handful of organic blueberries and a very ripe banana to my smoothie today and it was awesome!
Just from adding a handful of blueberries, the smoothie was a dark green, bluish tinged, colour. A nice change from the usual bright green. :)
The line-up: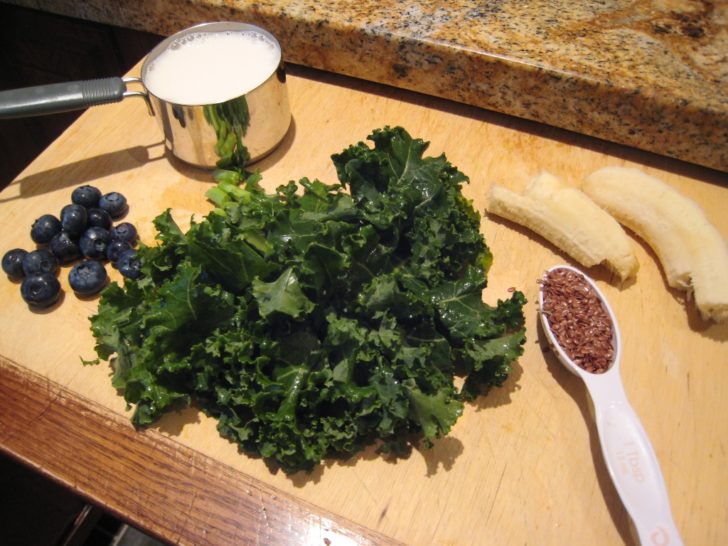 Ingredients:
1 cup original Almond Breeze
2 leafs of organic kale
1 very ripened banana
1 Tbsp. flax
1 handful organic blueberries
The result:
Can you see the tiny flecks of blue?? :)
This smoothie recipe is a keeper!!! yum!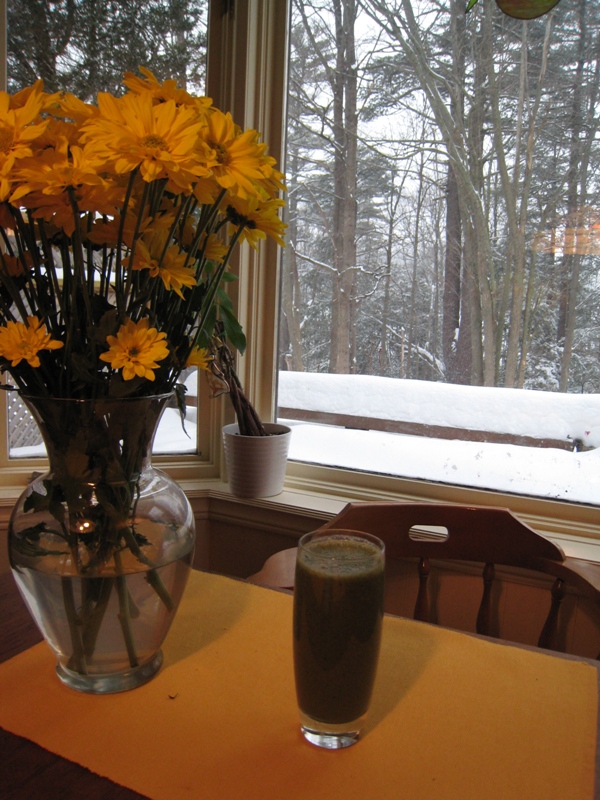 Well we are in the middle of a snow storm today- we got about 10 cm overnight and are supposed to get another 10 cm or so throughout the day.
The crappy thing is I have to go into work!!! My drive is going to be horrible, I just heard the traffic report and it is a mess. :( I was going to say I wasn't going in today but I have a really important meeting today and I really need to be there. Blech!
I asked if I should come in and was told it really isn't that bad out…I think you should try to come in as there are a lot of things to get done before you leave.
Real nice!!!
~~~~~~~~~~~~~~~~~~~~~~~~~~~~~~~~~~~~~~~~~~~~~~~~~~~~~~~~~~~~~~~~~~~~~~~~~~~~~~~~~~~~~~~~~~
Oh She Glows Loot Bag Contest #3 update!
So far I have only received about 13 entries for a photo of your fav. afternoon powersnack! :) You guys have a very good chance to winning the loot. Come on, submit those entries!
Contest ends tomorrow!
~~~~~~~~~~~~~~~~~~~~~~~~~~~~~~~~~~~~~~~~~~~~~~~~~~~~~~~~~~~~~~~~~~~~~~~~~~~~~~~~
See you peeps later…I'm off for what will likely be a 2 hour + drive :(