Morning everyone!
Wow I did not sleep good last night! My thoughts were racing about my day at work and leaving my job. I was up around 6am, and thought it was a good time to apply for the job that I found on the internet this weekend. It sounds awesome…it would start immediately and would involve researching Fetal Alcohol Syndrome and writing a research report for the government. I have all the experience they require so I really hope that I get it! It is only a 2 month contract though, but hopefully it could lead to something else. It pays really well too! So this morning when I got up I was writing my cover letter- it took forever because I wanted to list all of my applicable experience!
I feel really excited even just thinking about starting a new job. :) I feel better already!
But I must get into breakfast because I DO have to leave for the 'old' job! lol. 9 more days!
This morning's smoothie was a huge and utter disappointment!
The line-up did look promising: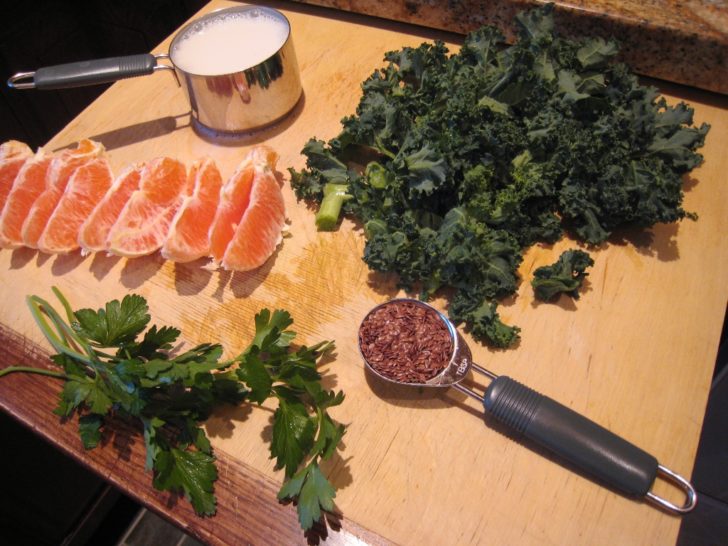 1 large and one small leaf of kale, chopped
1 Cara Cara Naval Orange
3 sprigs of Parsley
1 cup Original Almond Breeze
1 Tbsp flax
Look how much it made today!!! Man oranges are juicy!! :D I was so excited when I saw all the loot….until….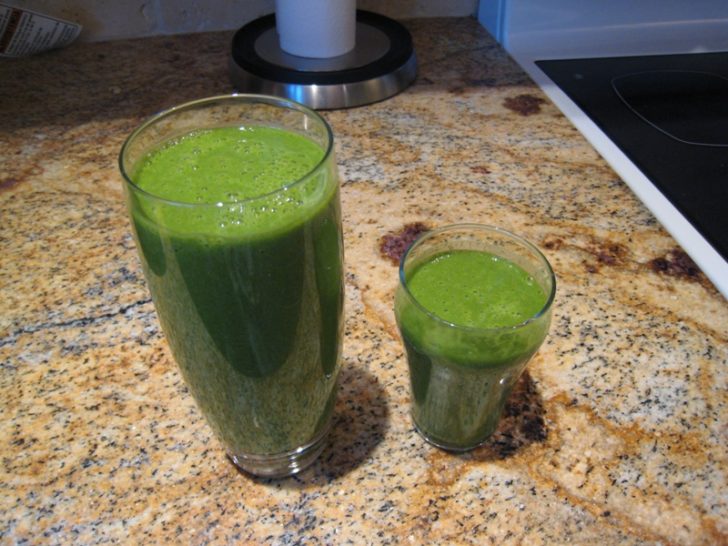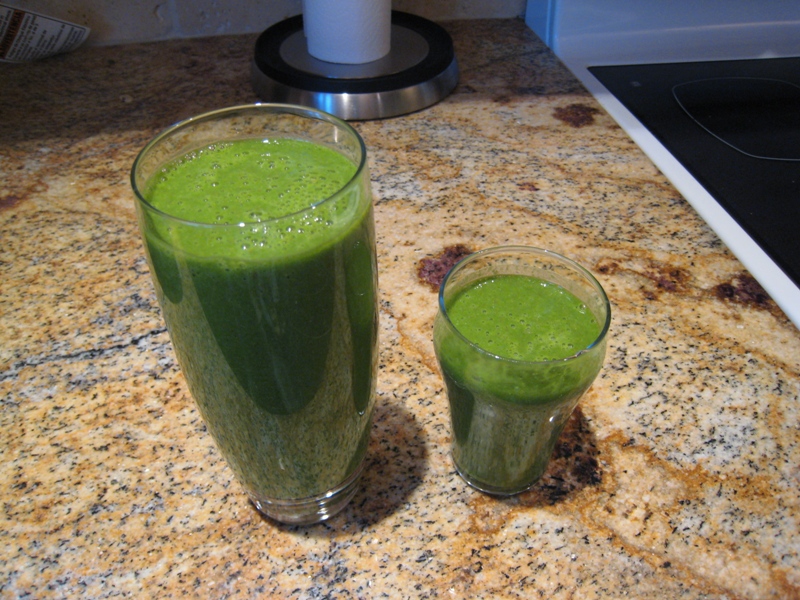 I tasted it! Blech!!! Now I know why oranges aren't in many smoothie recipes. This one wasn't great. I am sure that it would be better with a banana in there.
And for all of you wondering- yes I do drink every ounce of the smoothie concoctions that I make! I hate wasting food, especially now that we are on a budget due to me leaving my job (more on that later!).
~~~~~~~~~~~~~~~~~~~~~~~~~~~~~~~~~~~~~~~~~~~~~~~~~~~~~~~~~~~~~~~~~~~~~~~~~~~~~~~~~~~~~~~~~~~
Silly me. I didn't even realize the SAG awards were on the other day!
Luckily, I caught the full 1 hour E Online Fashion recap show on Monday night! It was awesome. And wow, was the SAG fashion great! So much better than the Golden Globes!
Here are my favourite fashion picks from the night:
1. Eva Longoria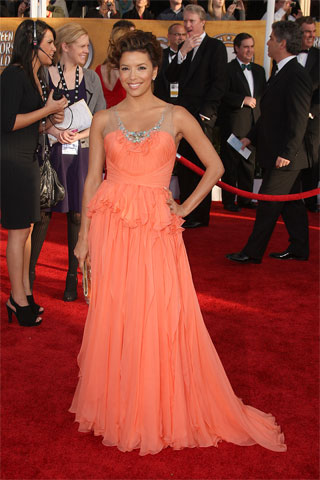 2. Laura Linney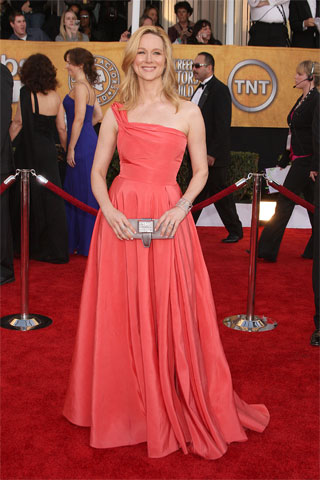 3. Freido Pinto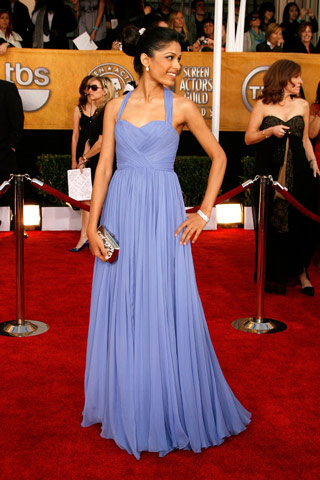 4. Jane Krakowski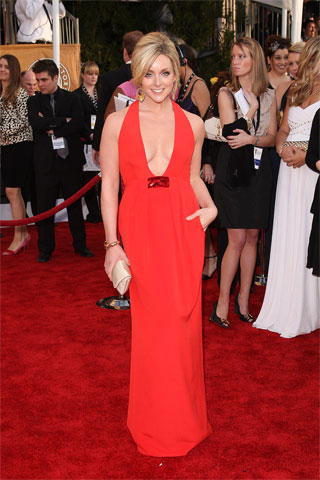 5. Rosario Dawson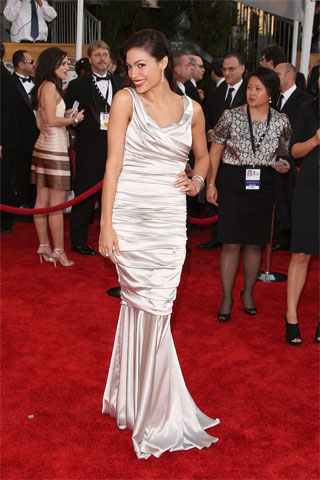 6. Penelope Cruz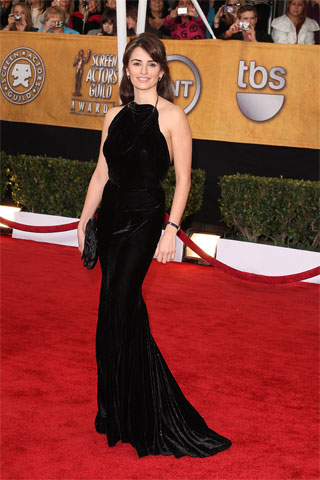 7. Kate Winslet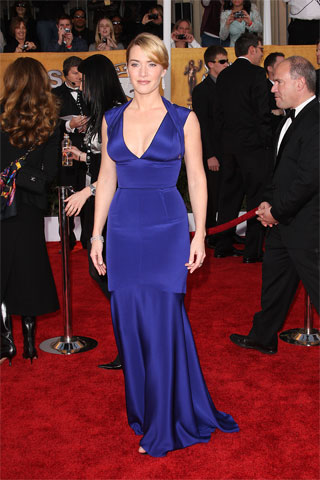 8. Diane Lane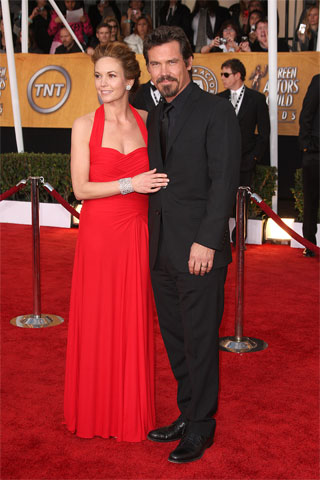 9. Anne Hathaway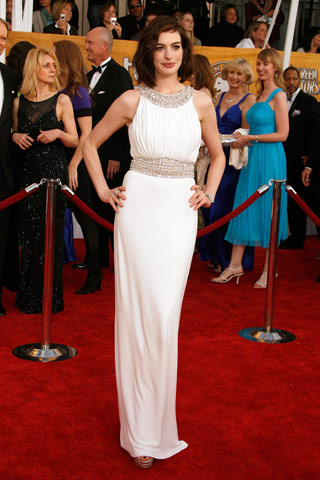 10. Olivia Wilde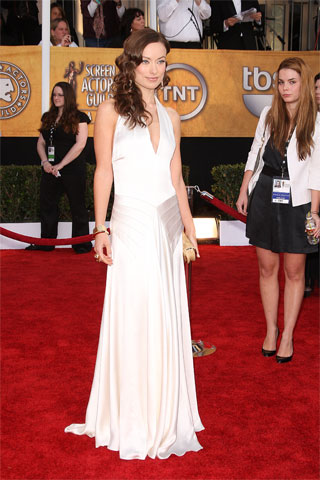 11. America Ferrera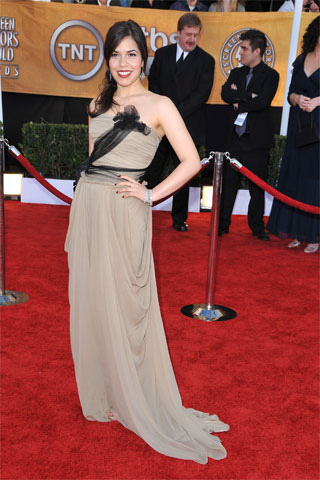 Who was your best dressed favourite at the SAG awards??? Worst dressed???
~~~~~~~~~~~~~~~~~~~~~~~~~~~~~~~~~~~~~~~~~~~~~~~~~~~~~~~~~~~~~~~~~~~~~~~~~~~~~~~~~
Stay tuned for this afternoon's post on the SAG awards WORST dressed list!!! As well as the top TRENDS at the SAG awards!
Go confidently in the direction of your dreams. Live the life you have imagined.
Henry David Thoreau