Good afternoon everyone!
I have had a few requests for the Roasted Acorn Squash Recipe that I used in the dinner party. So without further ado, here we go!
Roasted Acorn Squash, Pearl Onions, and Rosemary
Adapted from 'Great Food Fast' from Martha Stewart Living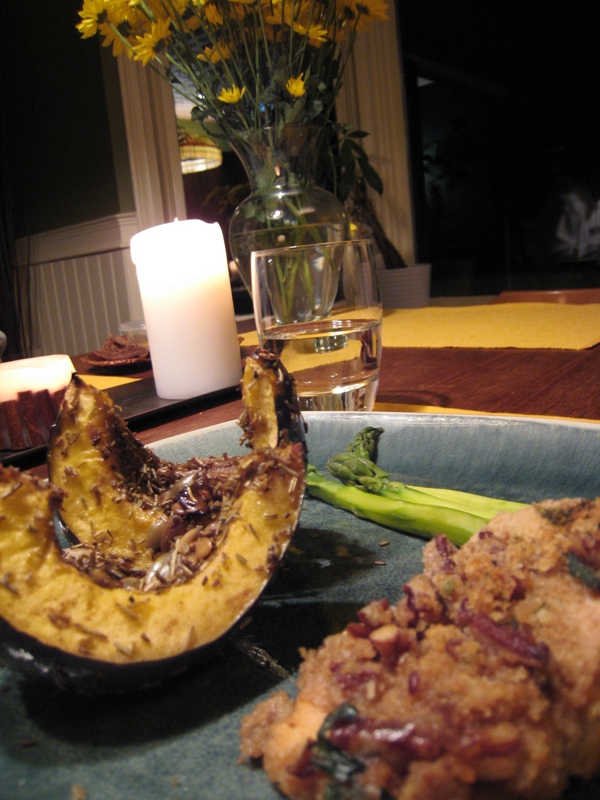 Ingredients:
2 acorn squash, cut into 6ths

10 pearl onions, peeled

10 sprigs of rosemary or 2-3 Tbsp. dried rosemary (we used 5 Tbsp. dried rosemary but it was way too much!)

3 Tbsp Olive oil

1/2 cup balsamic vinegar (we used red wine vinegar because we didn't have any balsamic)

coarse salt and fresh ground pepper
Directions:
1. Preheat oven to 450F. Take a baking sheet and line with tinfoil or use a large casserole dish. Cut acorn squash into 6 wedges each.
2. Mix squash with vinegar, oil, onions, and rosemary. Season with salt and pepper. Toss well to coat and spread in single layer.
3. Roast in the oven for 40-50 mins, flipping once half way through baking. Squash is ready when a fork easily goes through a piece.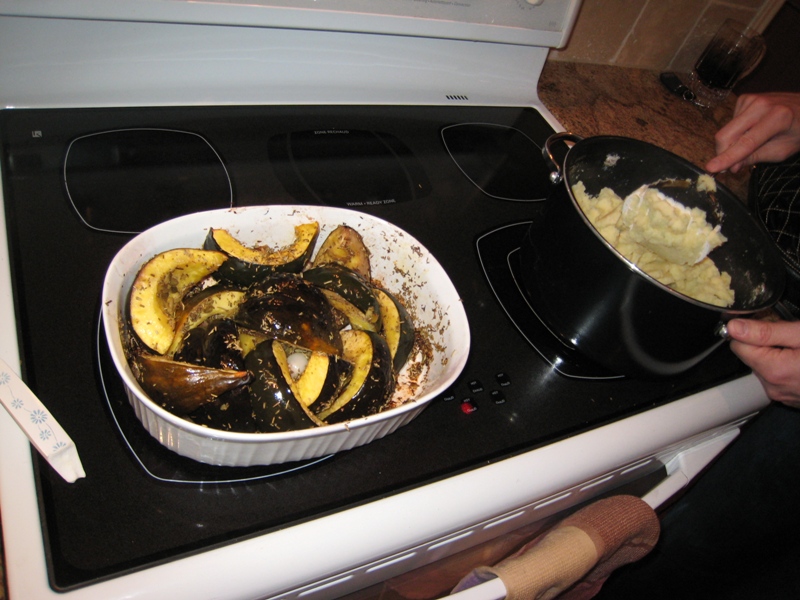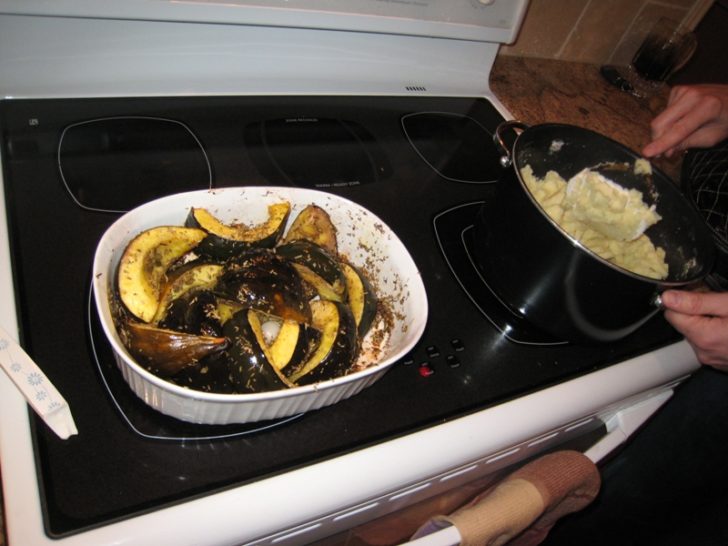 It was really good! Next time, I would cut back on the rosemary though- we used way too much (5 Tbsps)
~~~~~~~~~~~~~~~~~~~~~~~~~~~~~~~~~~~~~~~~~~~~~~~~~~~~~~~~~~~~~~~~~~~~~~~~~~~~~~~~~~~~~~~~~~
Now time for a beauty product review!
Sugar Cosmetics: Tropic Tan Blush and Bronzer Duo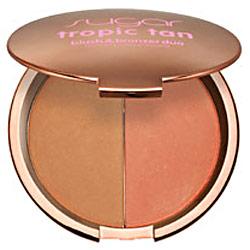 I first bought this blusher/bronzer duo last summer after hearing about the rave review on Makeup Alley. 
It was rated a 4.6/5 stars with 89% of people saying they would buy it again.
I have never been able to find a blush or bronzer that worked for me in the past, so I was very skeptical that I would like this one. The bronzers I had tried always left a muddy or dirty look on my skin. You can imagine how excited I was when I tried this product and it ROCKED! The bronzer looked natural and the blush was perfect. It didn't give me a rudy skin color either. This is the only blush and bronzer I have used since I got it, and I am a true fan. The only thing I don't like about it is how big and bulky the compact is. I wish they made a smaller travel size- it wasn't the best to bring with me on my honeymoon- but boy was I glad I did. I wore it every single day!
It lasts forever too! :D A definite thumbs up!
~~~~~~~~~~~~~~~~~~~~~~~~~~~~~~~~~~~~~~~~~~~~~~~~~~~~~~~~~~~~~~~~~~~~~~~~~~~~~~~~~~~~~~~~~~
See you tonight for a HUGE announcement!!!!
 Don't forget to submit your entries for Contest #3!!!