Good Monday morning!
Well, no matter how my appointment and work go today, at least I know I got a delicious and healthy start to my day!
I made a new smoothie concoction and I loooved it. I got the idea to use canned pumpkin from Kath yesterday! I also decided to add some fresh parsley that we have in the fridge to use up.
Ingredients:
3/4 cup Unsweetened Almond Breeze
1/4 cup original Almond Breeze
8 sprigs of Parsley
1 large Kale leaf (need to buy more of this tonight!)
1/3 cup canned pumpkin
1 ripe medium sized banana
1 Tbsp. flax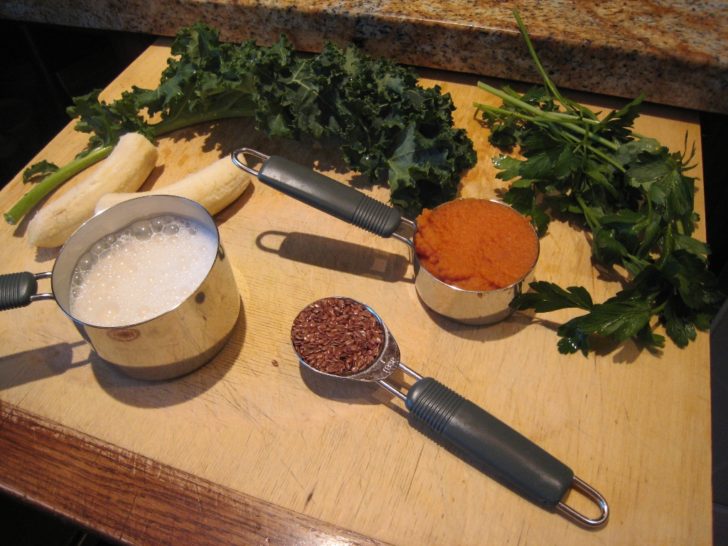 The calm before the storm: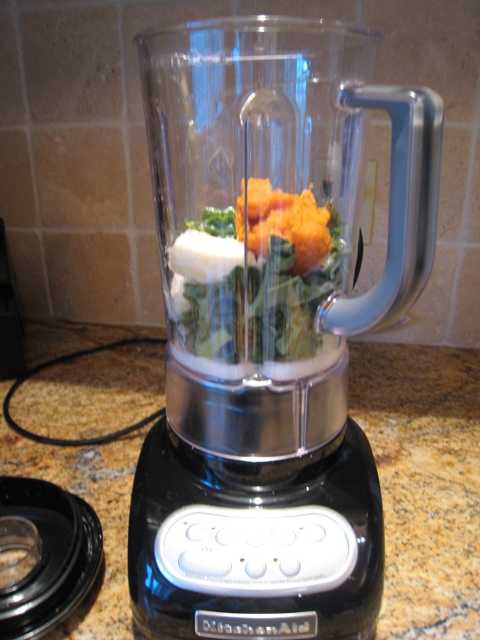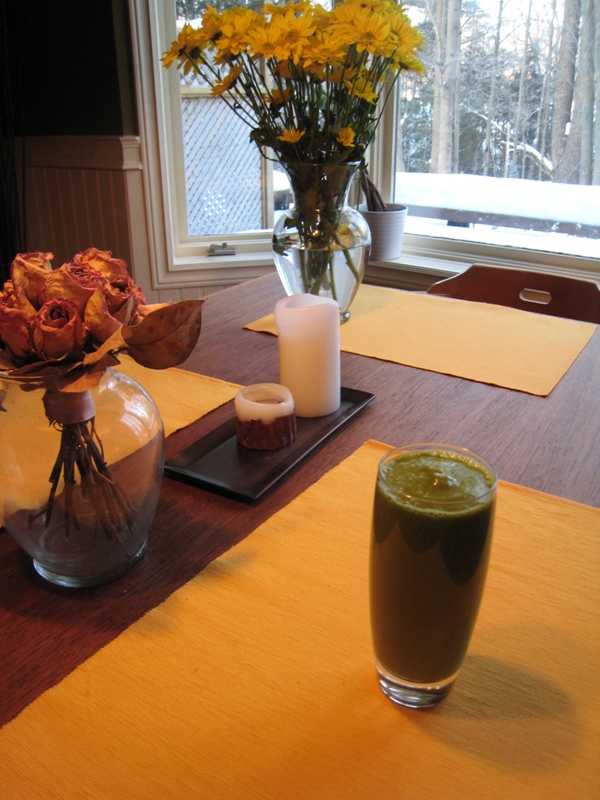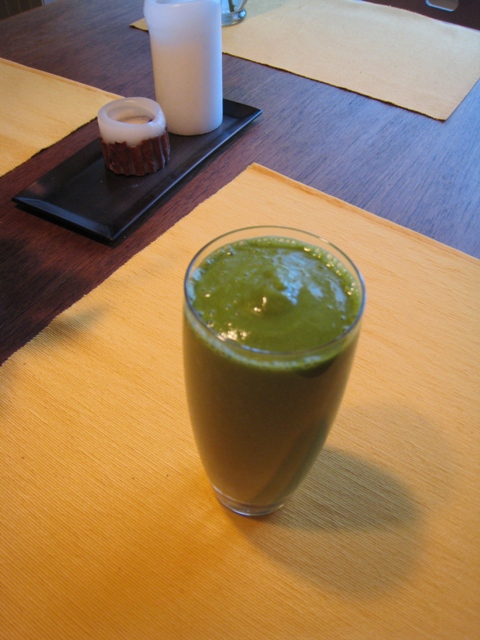 I loved this smoothie concoction! The pumpkin made it soooo smooth and velvety. The Parsley gave it a fresh & mint-like kick. I will definitely be adding it again. I was worried that it would be too much, but it was perfect! Yum!
I am having so much fun experimenting with smoothies. :) The possibilities are really endless.
~~~~~~~~~~~~~~~~~~~~~~~~~~~~~~~~~~~~~~~~~~~~~~~~~~~~~~~~~~~~~~~~~~~~~~~~~~~~~~~~~~~~~~~~~~
See you guys later for a beauty product review as well as how to make my roasted Acorn Squash recipe!
What you become directly influences what you get.
~Jim Rohn