Hey guys!
I thought I would throw up a quick picture post of the dinner party :D A full & detailed post will be going up after the guests leave later this morning.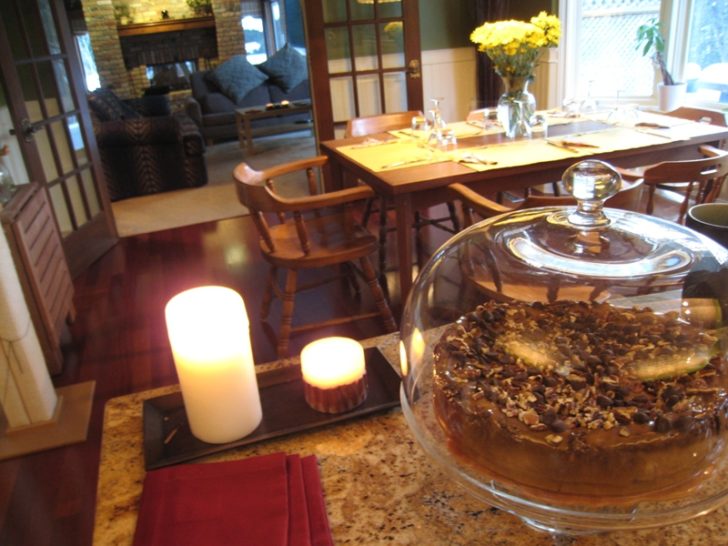 Me & Hubby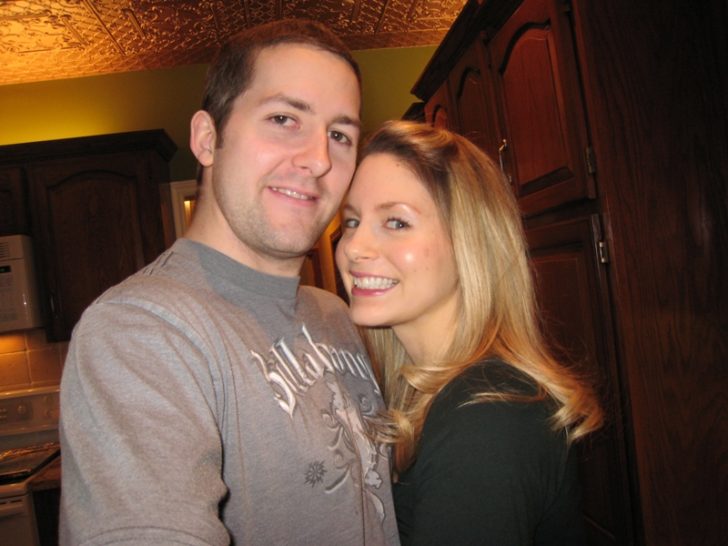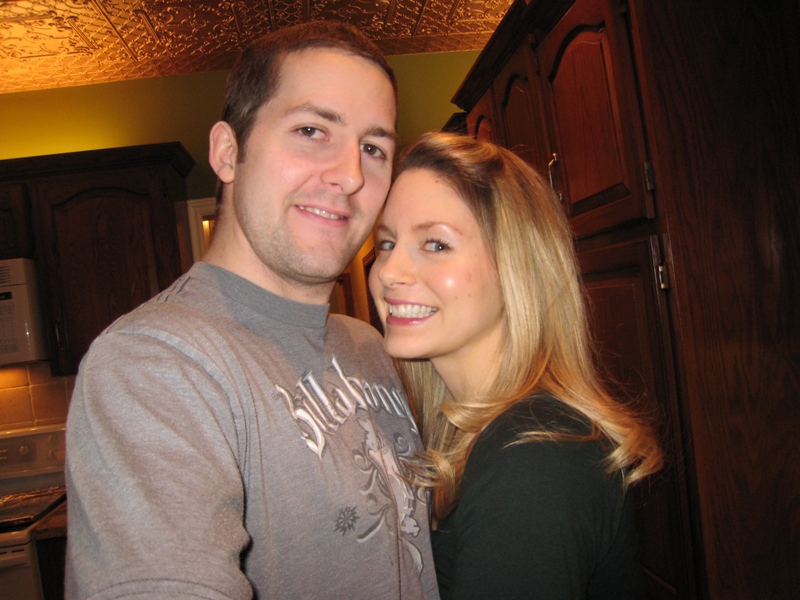 All the booze our fam brought…lol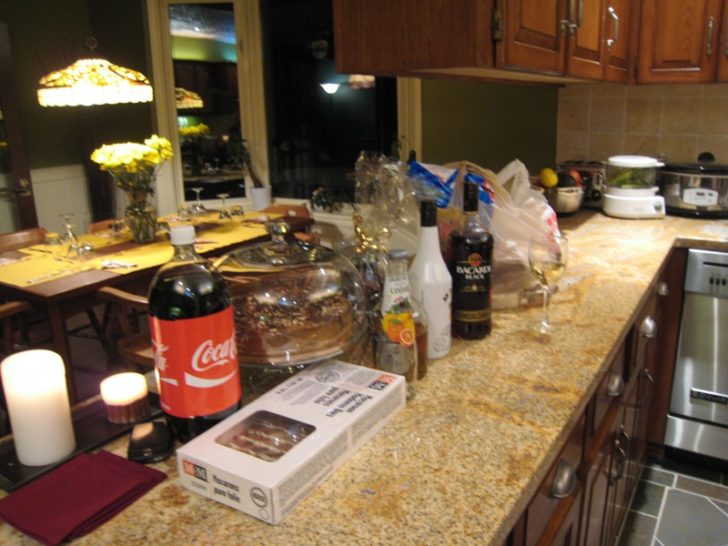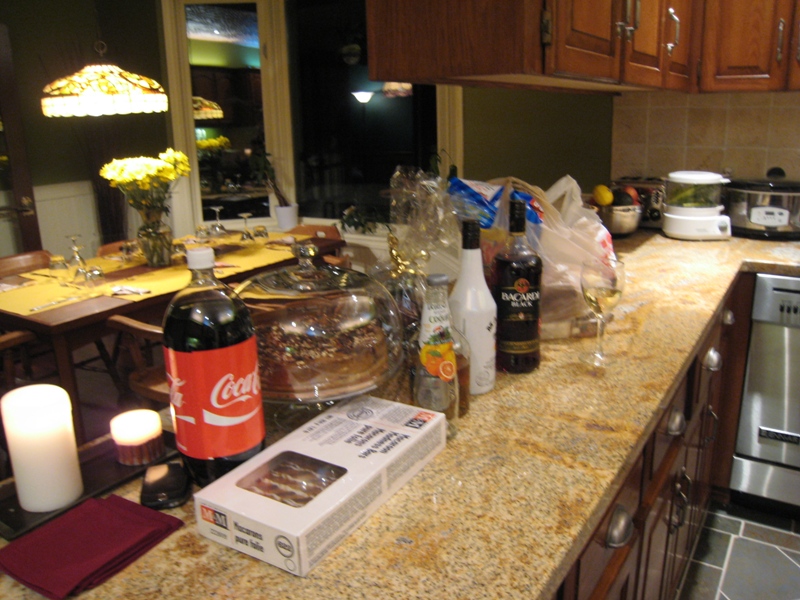 My spinach dip & pumpernickle bread + Neal Brothers Salsa and Neal Brothers tortillas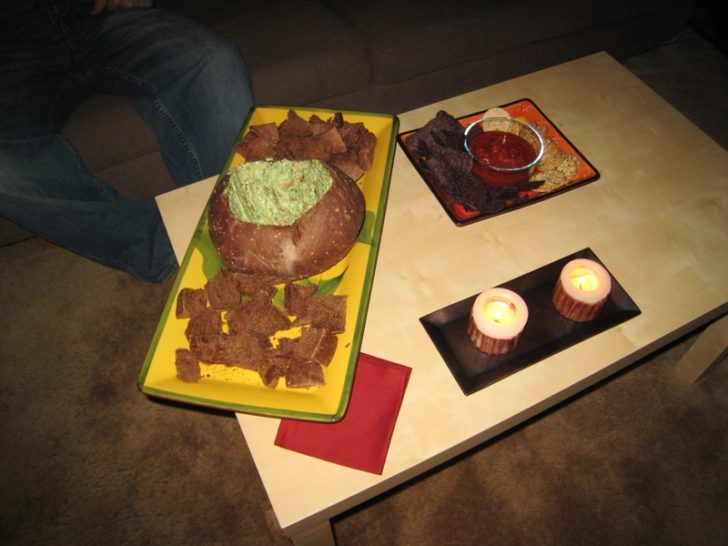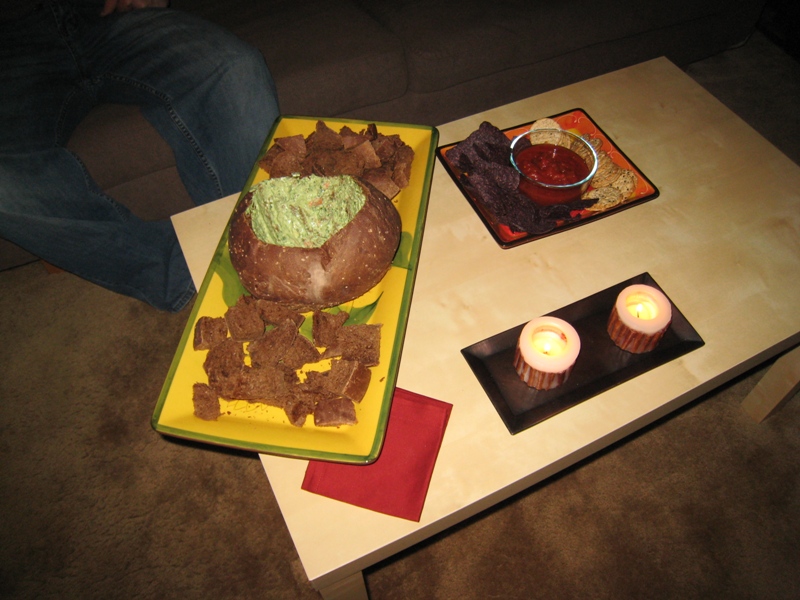 The potato smasher :)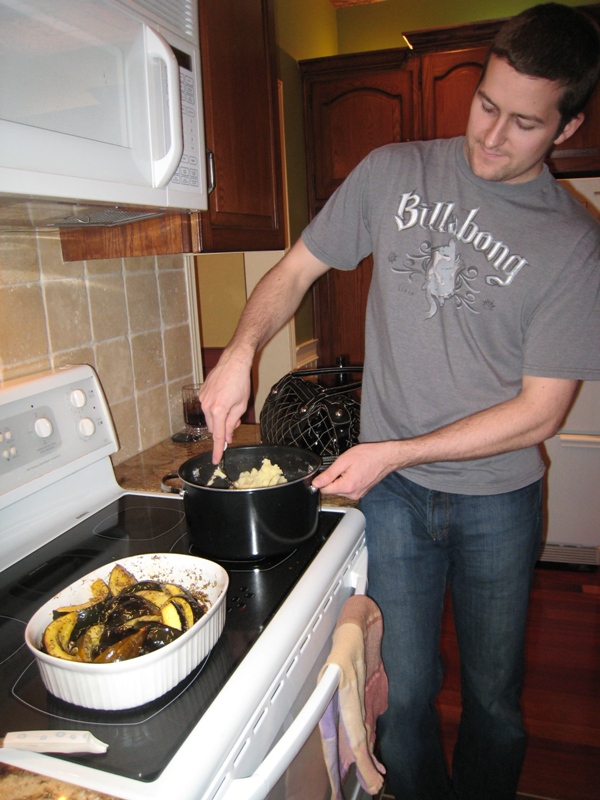 Starting with a wonderful spinach salad my sis made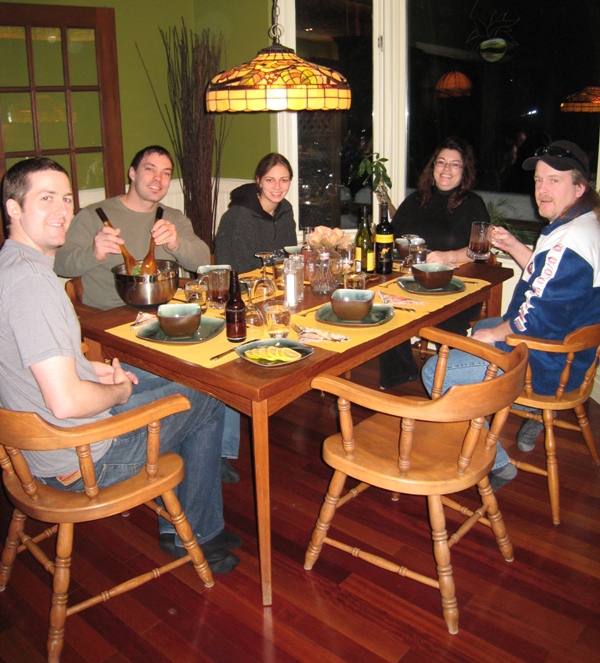 Buffet style lineup: left to right: Salmon, acorn squash, mashed potatoes, steamed asparagus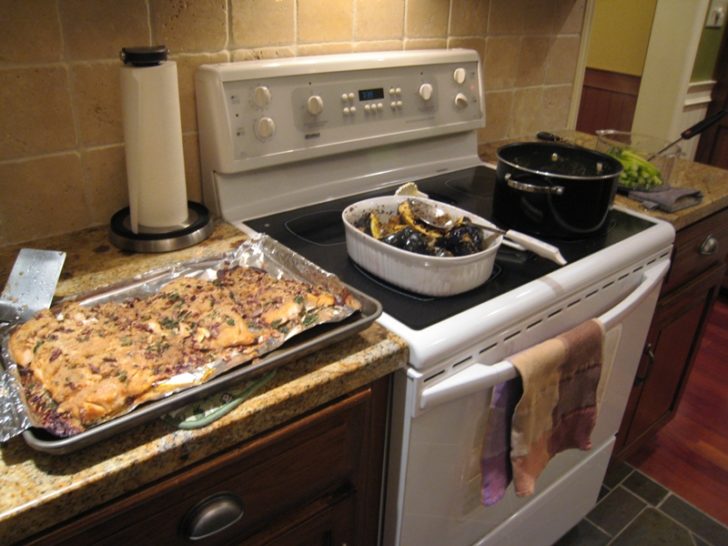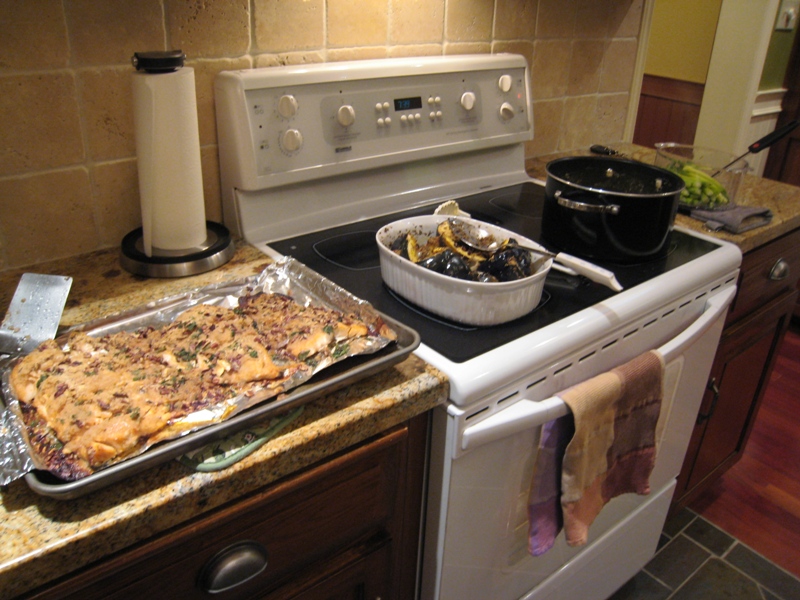 The most amazing salmon ever. Don't worry I will be posting this recipe!!! Hint: Parsley, pecans, honey mustard, bread crumbs, etc!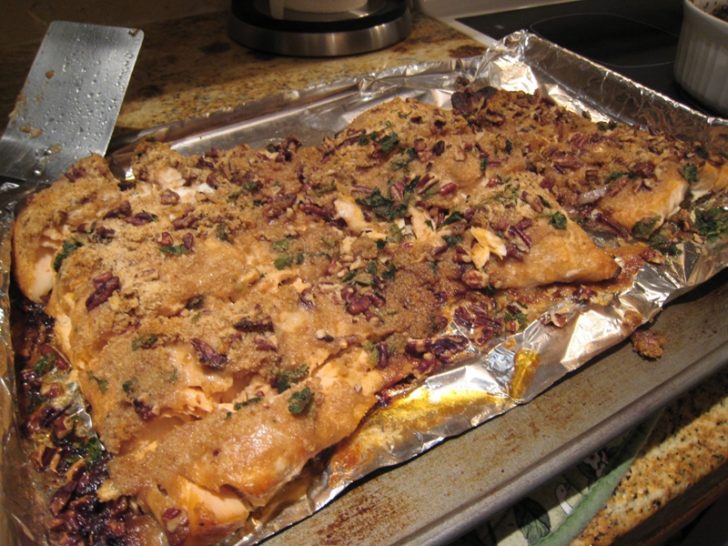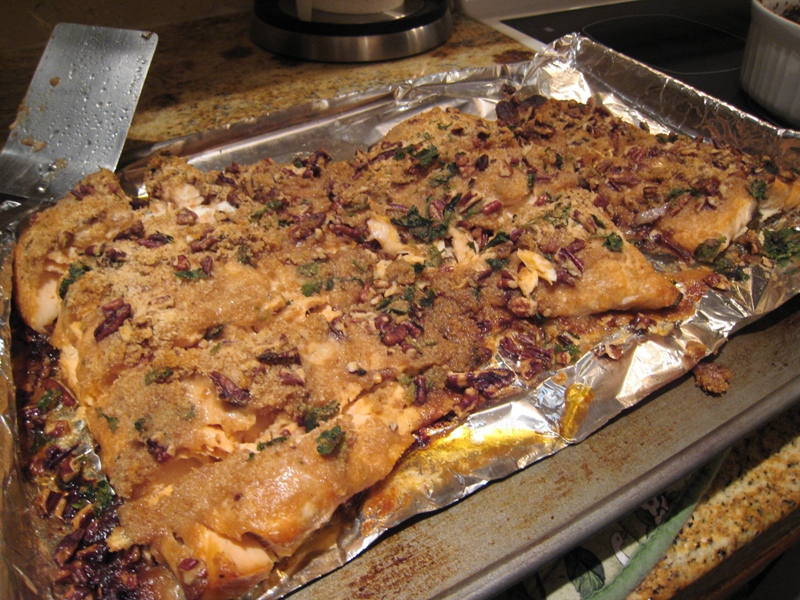 Enjoying our meal!!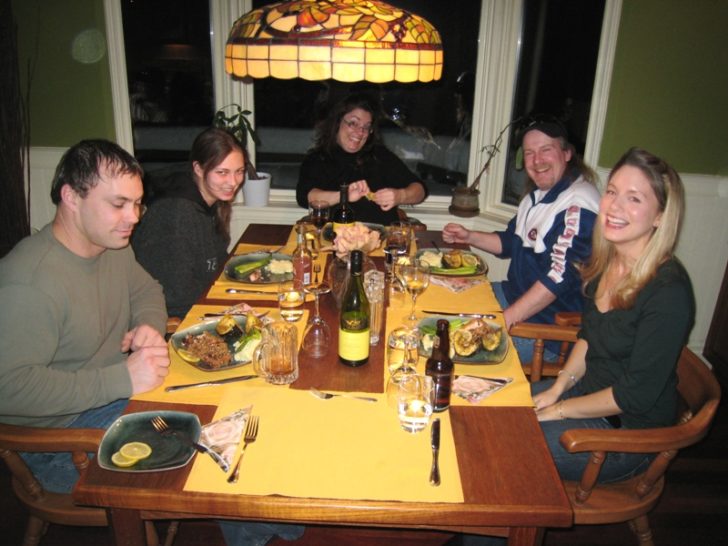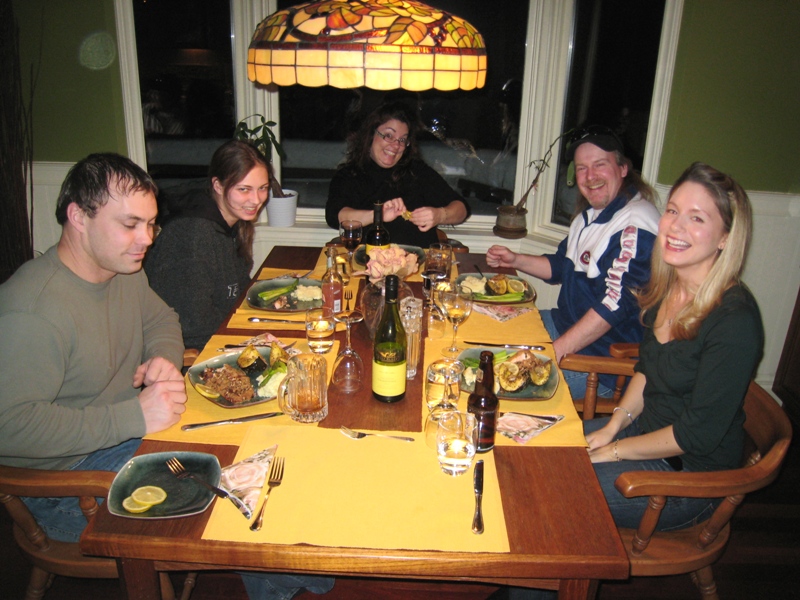 Would you believe it that I didn't have any cake?! Only one bite of Eric's piece, and boy was it good.
Here is Eric's slice: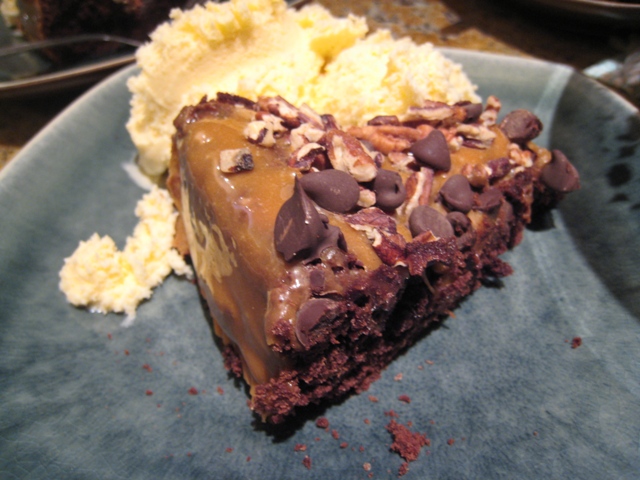 Everyone raved about this cake!!!!!!
Playing Wii: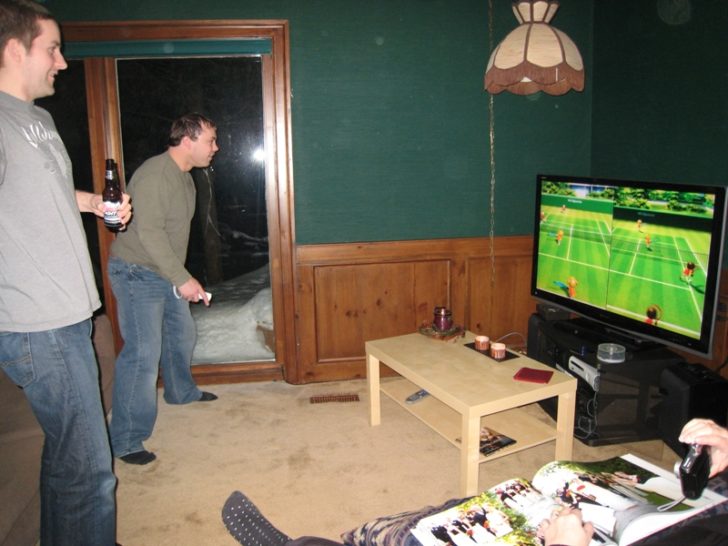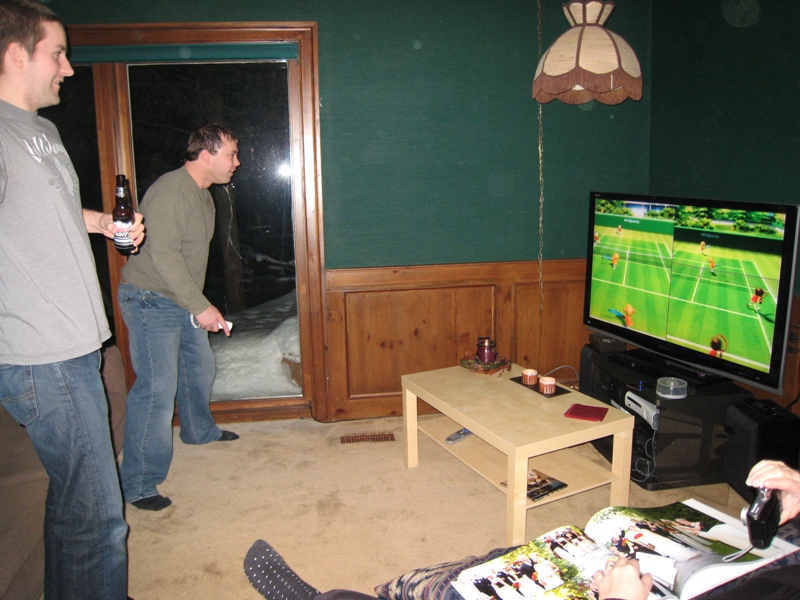 Sketchie being a creeper as usual: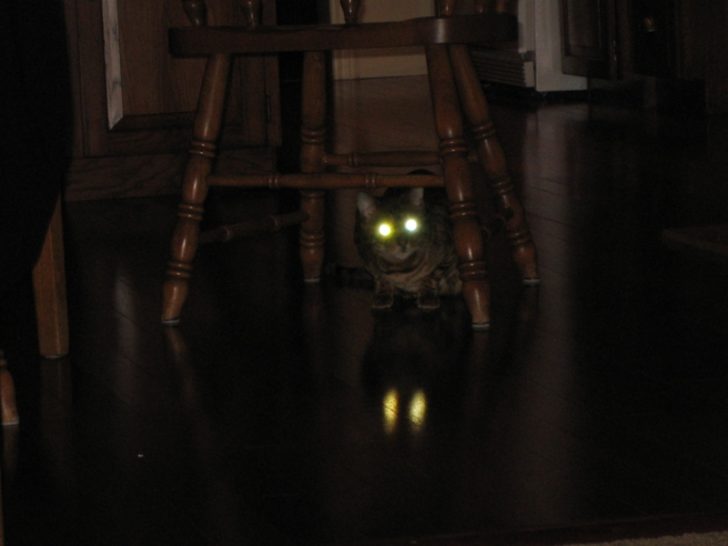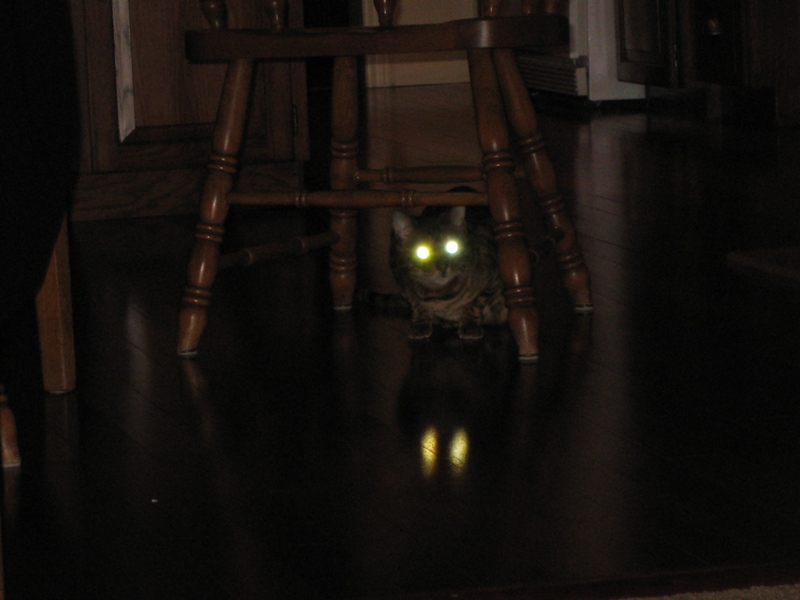 Ok guys, I gotta go make breakfast for everyone now….see you later!!!