Afternoon!
My day is going well. We are getting tons of prep work done for tonight! I think it is going to be a big hit. I did some Power Yoga inbetween prepping. It feels so good to be moving my body again (even though very slightly). I am slowly healing and feeling better. The only time my left leg hurts is when i lift my knee up and bend downwards (like putting on a sock). Slowly but surely I think it is getting better. It will still be a while before I feel safe enough to run though.
I did about 15-20 mins. of the Power Yoga. It was relaxing! :) I really enjoy Bryan's approach. But man oh man, are the people in the video funny. Everyone is in tighty whiteys!!!!!!! But more on that later…LOL.
~~~~~~~~~~~~~~~~~~~~~~~~~~~~~~~~~~~~~~~~~~~~~~~~~~~~~~~~~~~~~~~~~~~~~~~~~~~~~~~~~~~~~~~~~~
A warning before this post: This recipe is not for the faint of heart!!!
Oh She Glow's Brownie Caramel Pecan Cake
Recipe adapted from "Brownie Caramel Pecan Bars" from: Best-Loved Hershey's Recipes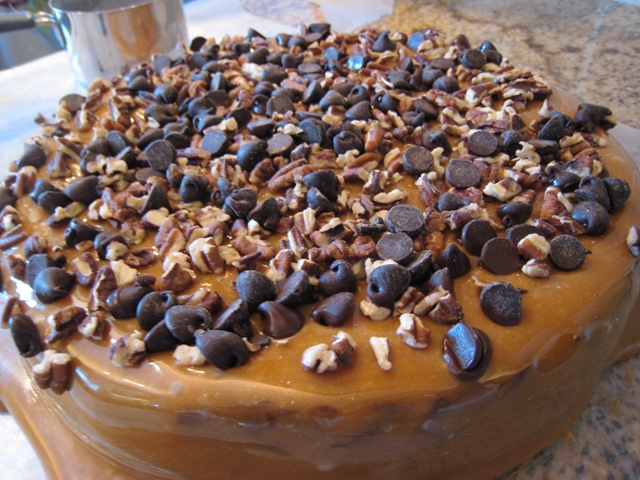 Ingredients:
1 cup sugar

1/2 c. butter

1/2 c. water

2 cups semi-sweet chocolate chips

4 eggs

2 tsp. vanilla

1 1/3 c. all purpose flour

1/2 tsp. baking soda

1/2 tsp. salt (if preferred)

50 caramel pieces, unwrapped

1 Tbsp. milk

4 Tbsp. butter

3/4 cup pecan pieces

1/2 cup semi-sweet chocolate chips
Directions:
1. Heat oven to 350F. Grease cake pan and dust with flour. Set aside.
2. Combine sugar, butter, and water in a large sauce pan (do not use a frying pan like I did!). Cook over low heat stirring often until mixture boils. Remove from heat and immediately mix in 2 cup of chocolate chips. Stir like crazy until your arms feel like rubber. Beat in 4 eggs and vanilla. Stir, stir, stir! It will get easier. In a separate bowl, combine flour, baking soda, and salt. Mix together well. Add flour mixture into chocolate mixture and stir. Spread batter into cake pan. Bake approx. 20 mins. Cake will start to crack and pull away at the sides.
3. While cake is baking, prepare caramel topping. Unwrap 40 (I used 50, but 40 would be enough) caramels. This is boring as heck, and I am open to other ideas if anyone knows any! ;) Microwave caramels, butter, and milk on high for 1 minute. Remove and stir. Return to microwave for 30 sec. intervals until smooth. Do not overcook.
4. Once cake is out of the oven, cool for a few mins. and place on wax paper for easy clean up. Spread on caramel topping all over. Immediately sprinkle 3/4 cup pecan pieces and 1/2 cup chocolate chips on top. Set for 1 hour.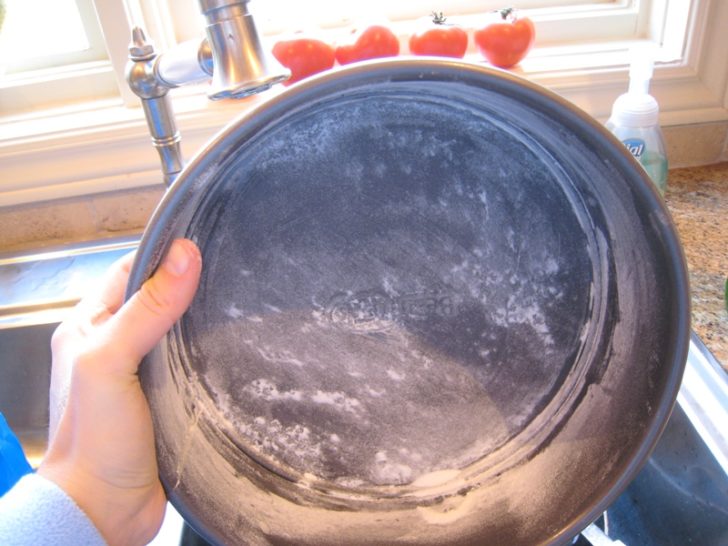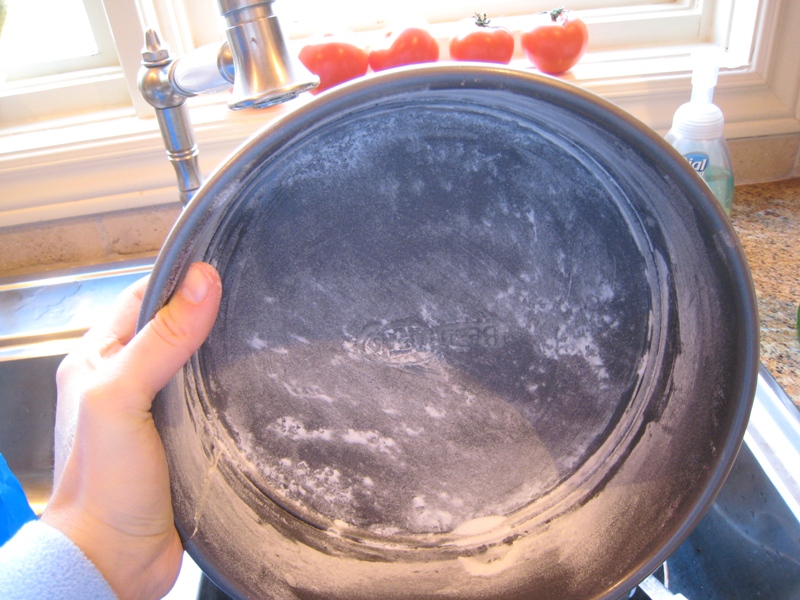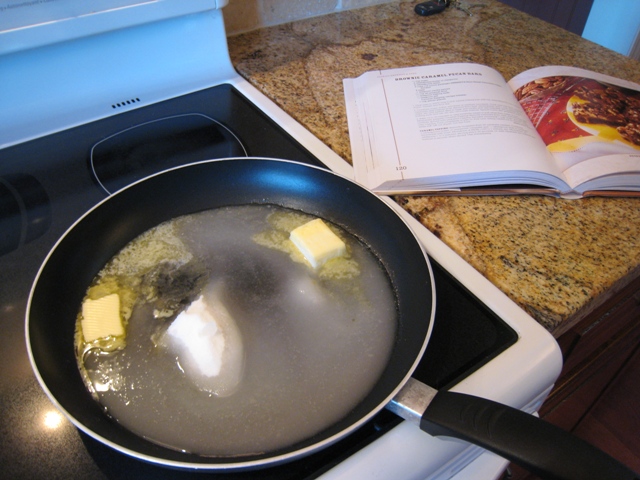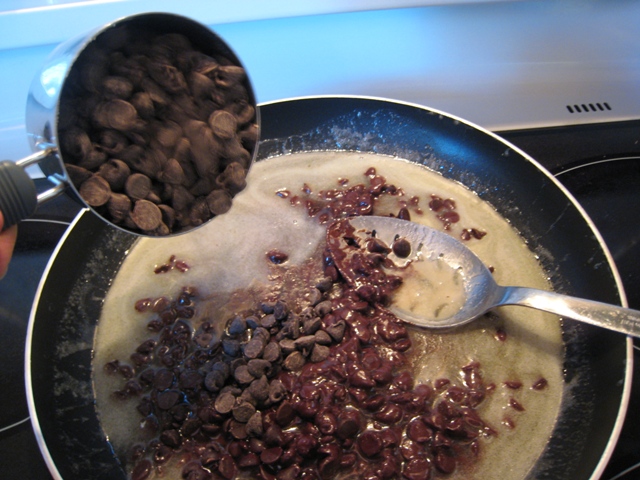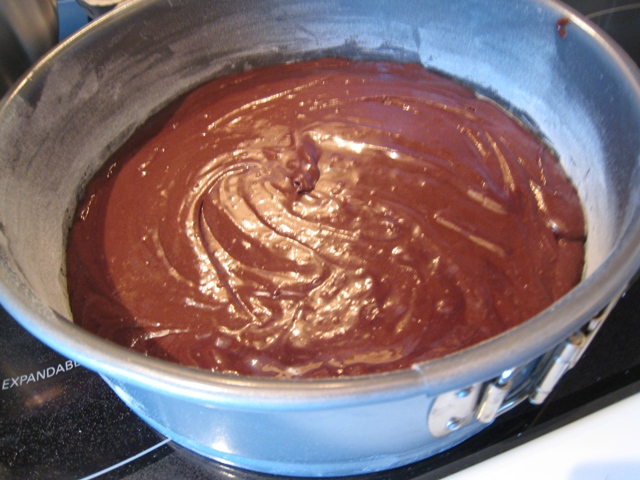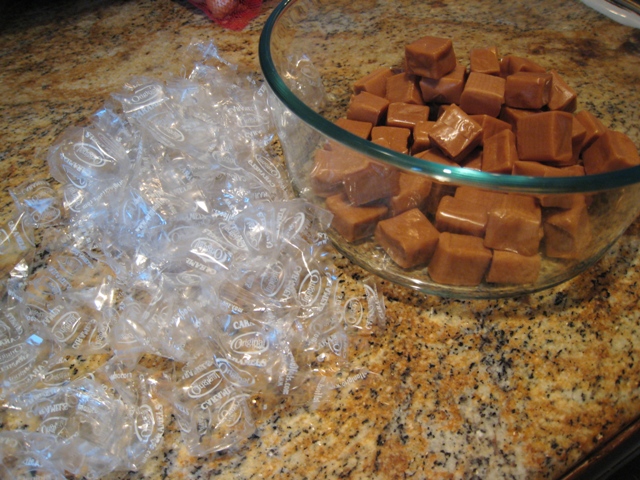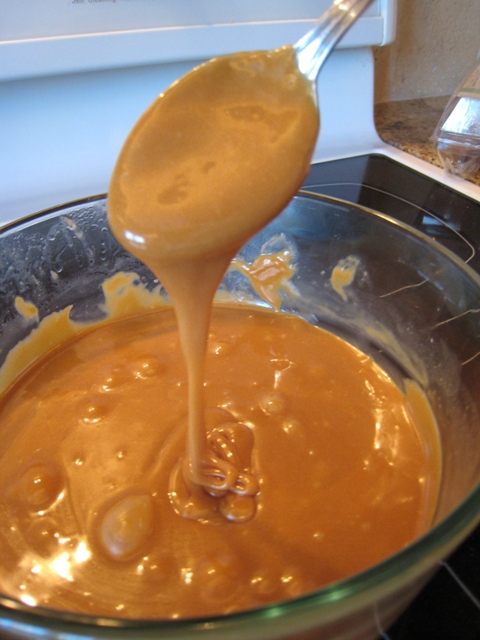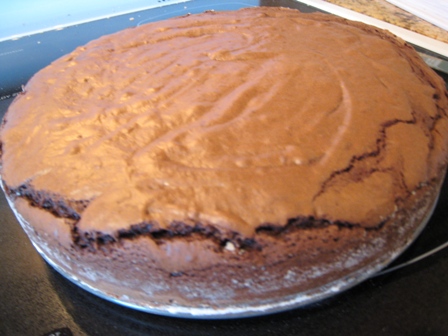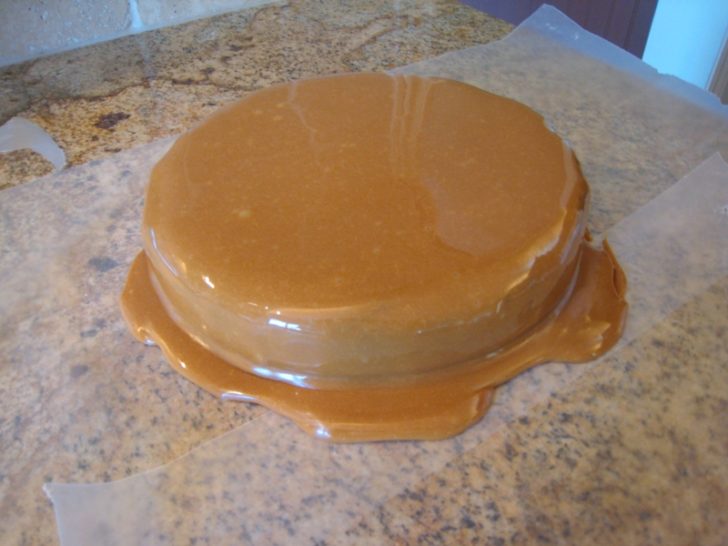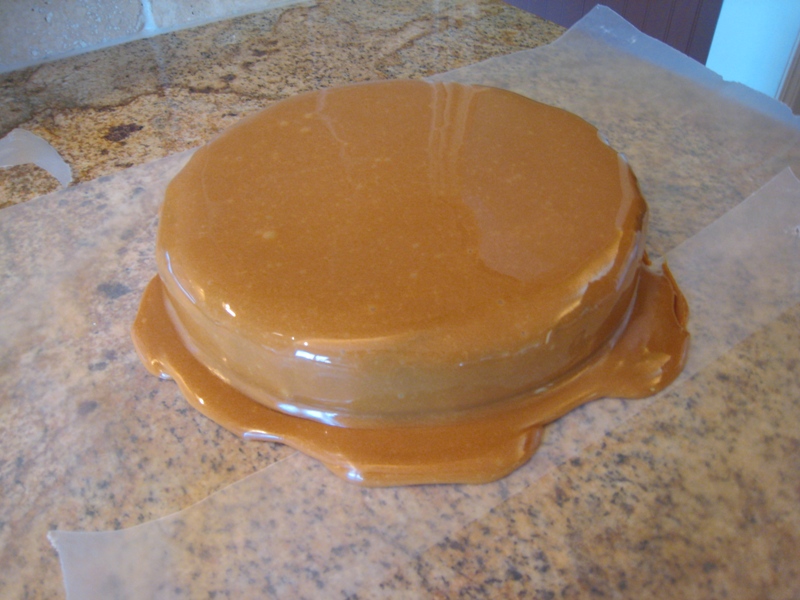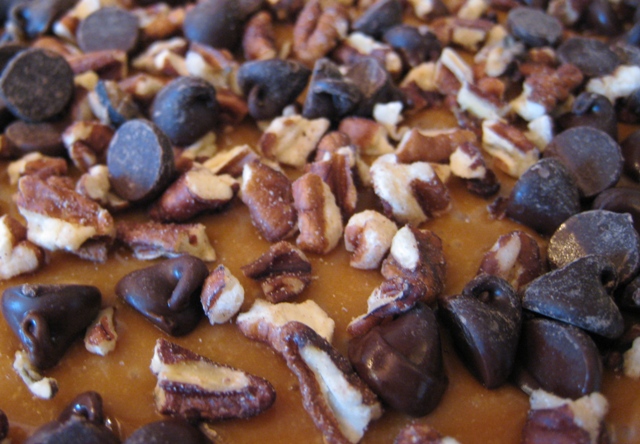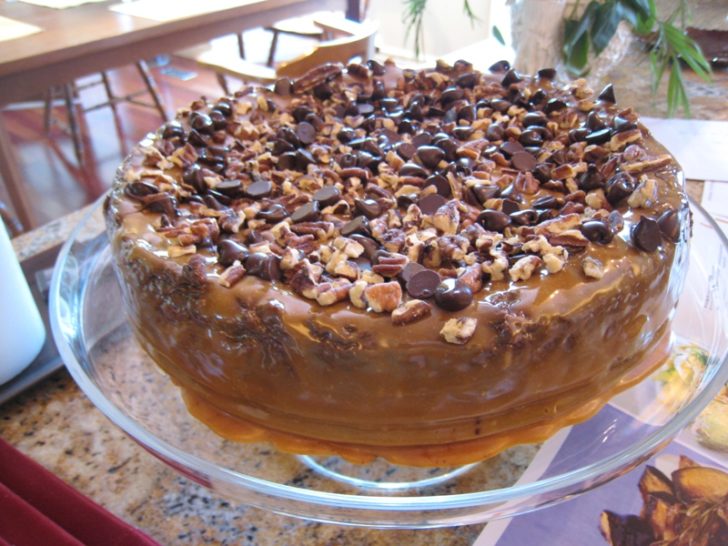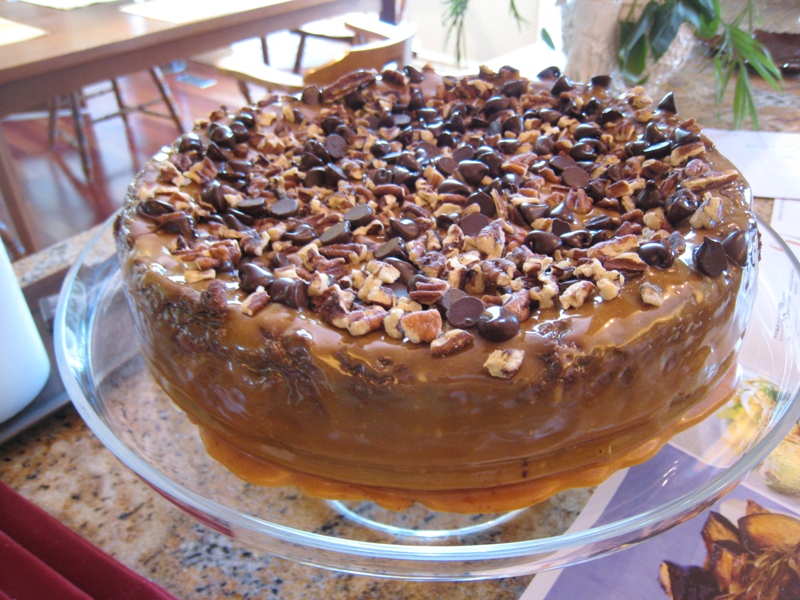 I will be reviewing my thoughts (and my guests) on this brownie cake later! It sure looks delicious :D I think it will be a huge hit!!!
~~~~~~~~~~~~~~~~~~~~~~~~~~~~~~~~~~~~~~~~~~~~~~~~~~~~~~~~~~~~~~~~~~~~~~~~~~~~~~~~~~~~~~~~~~~
See you later for a recap of the dinner party!
People of mediocre ability sometimes achieve outstanding success because they don't know when to quit. Most men succeed because they are determined to.
~George Allen