Hey everyone!
Sorry again for not having time to do my regular morning post this morning. I was up early and off to my big presentation today for all the big wigs! :)
It actually went really well! I am so relieved. I always get so nervous before hand, but once I am doing it and I meet the people I realize that it isn't bad at all. I think I have this anxiety partly because I had some really bad experiences in grad school with presentations- people grill you will questions and critique every little thing. Now that I am in the working world, I realize that this tends to not be the case because, generally we are all working together toward the same purpose!
So naturally I am quite relieved to have this morning over with. I was too nervous to eat breakfast this morning (as is always the case with presentation days!), so after the meeting I was quite hungry for lunch. I stopped at Subway since I didn't have time to pack a real lunch today.
I got my usual- a veggie on whole wheat! ;)
I got a footlong today because I suspected I may be hungry again quite soon, so I had 6″ for lunch and will probably have the rest before I head home from work tonight around 6:30pm.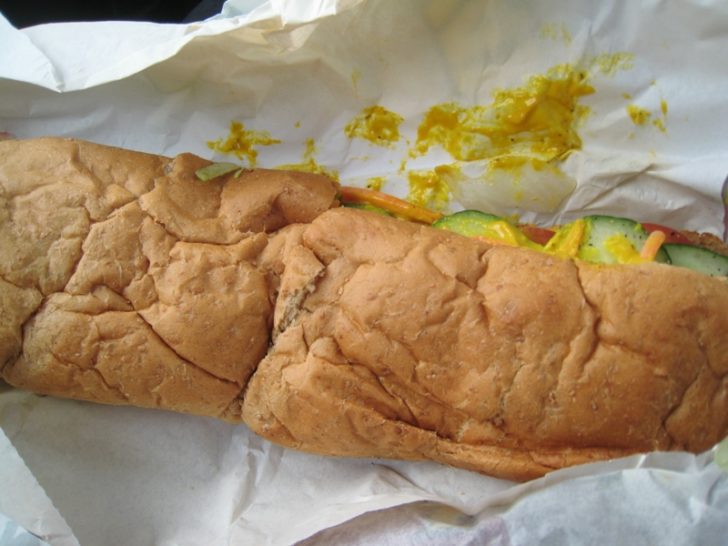 The contents:
Lettuce
tomatoes
onions
cukes
carrots
green peppers
regular mustard
pepper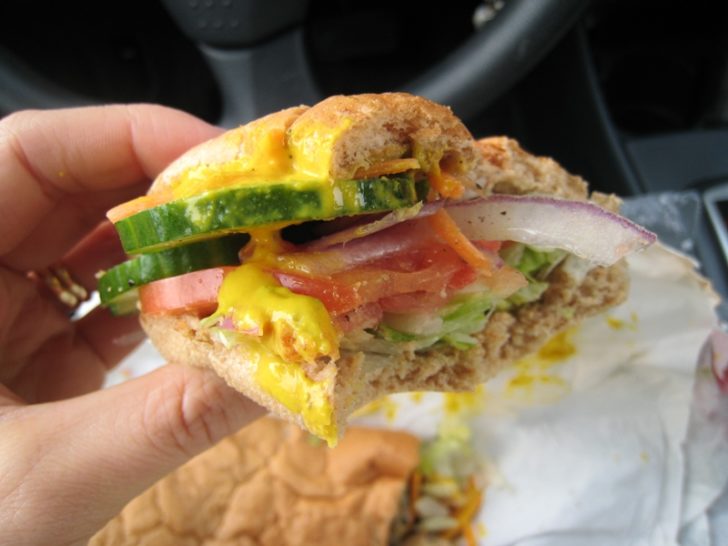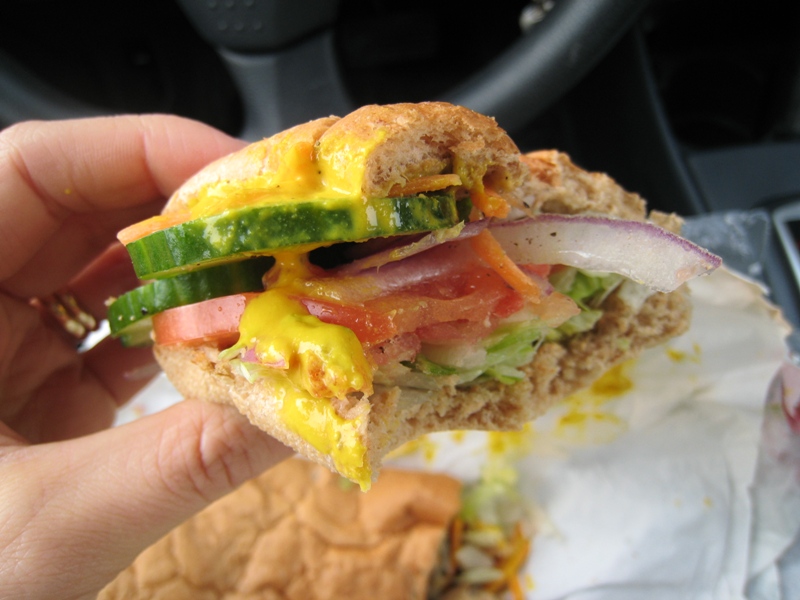 It was delicious! After I ate it I felt instantly energized.
When I got back to work (yes I had to go back to work, blech!!) the party continued on…
with a Royal Gala apple: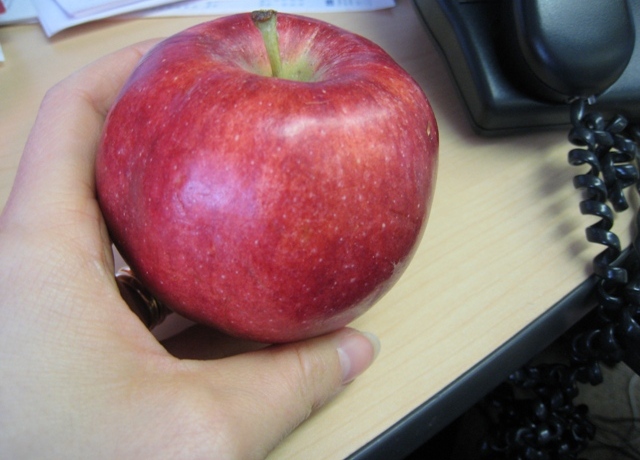 and an Honest Foods Cran Lemon Zest country square (yum!!!!!)
Now it is back to work! :( At least I only have another 4 hours to go!
Keep those contest entries coming in! Contest ends tomorrow!!!
Lots of exciting stuff on the way on Oh She Glows:
The Winners of the Honest Foods and Neal Brothers giveaways! I will be drawing names on a youtube video once again!
Neal Brothers food product reviews
Beating the Freshman 15 Part 3
FAQ's
Videos
Pictures
And lots of yummy meals!
Poll of the day:
~~~~~~~~~~~~~~~~~~~~~~~~~~~~~~~~~~~~~~~~~~~~~~~~~~~~~~~~~~~~~~~~~~~~~~~~~~~~~~~~~~~~~~~~~~~~~~~~~~~~~~~~~~~~~~
I love this quote:
If your success is not on your own terms, if it looks good to the world but does not feel good in your heart, it is not success at all.
       – Anna Quindlen