Good evening!
Wow, so much has been going on tonight since I got home!! I just now have a chance to sit down and write! I feel like my blogging has been off kilter this week. I guess I shouldn't be surprised because I knew it was a crazy week going into it! I am glad today is almost over and it should be downhill from here. :D
Let me just say that I have HUGE huge huge things coming up on Oh She Glows!!! Let's just say I got 3 packages in the mail today and I am soooo excited to post about it all. But more on that, later!! :D
~~~~~~~~~~~~~~~~~~~~~~~~~~~~~~~~~~~~~~~~~~~~~~~~~~~~~~~~~~~~~~~~~~~~~~~~~~~~~~~~~~~~~~~~~~~
First up, a food product review:
Neal Brothers Organic Cheese Twists
These are wheat free and gluten free organic cheese twists!!!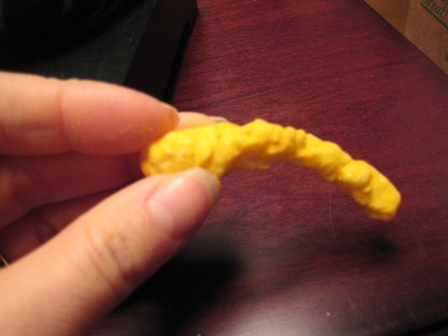 The taste?
These. blew. my. mind.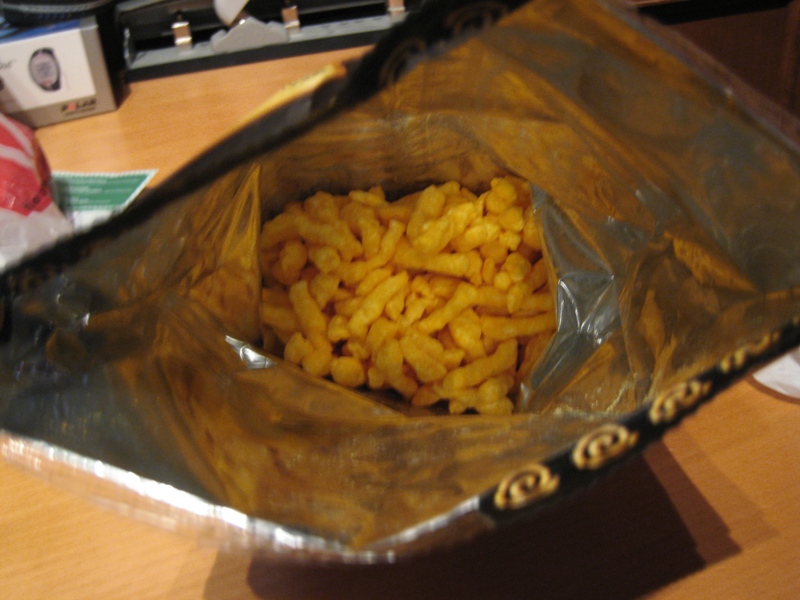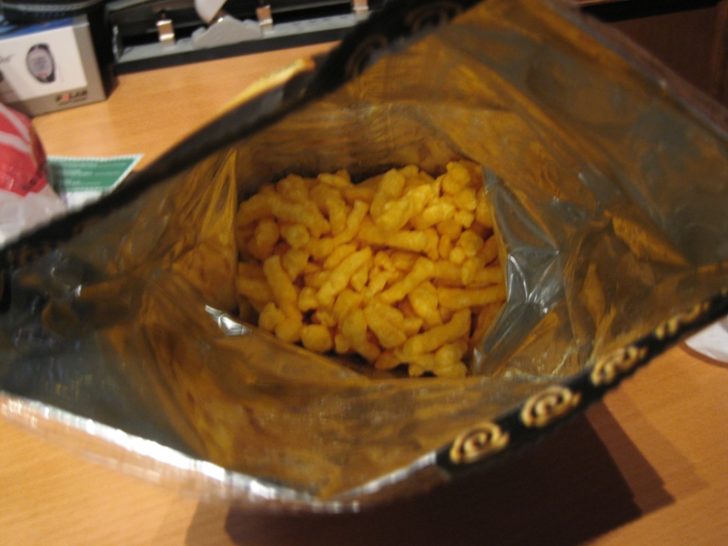 To be honest, I am typically not a cheese twist kinda girl. They have always tasted a bit artificial to me.
Let me tell you- these were like no cheese twist I have ever tried!! They actually taste like a real cheese. The cheese tastes sharp and delicious. It was hard not to gobble down the whole bag, but I must say I put a big dent in it! :)
This is definitely an indulgent treat for me, but I can certainly see myself buying these for weekend fun with friends and company. The best part of it is- no trans fats! Yay!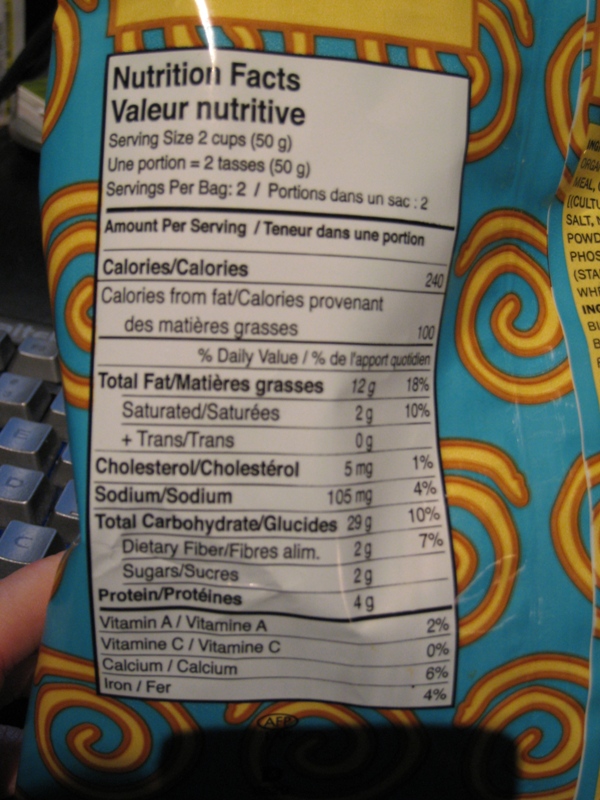 Did anyone else notice how low the sodium is??? Rockin.
~~~~~~~~~~~~~~~~~~~~~~~~~~~~~~~~~~~~~~~~~~~~~~~~~~~~~~~~~~~~~~~~~~~~~~~~~~~~~~~~~~~~~~~~~~~~
Beating the Freshman 15: Part 3
Missed these?
How to fix the weight gain traps (continued)…
4) Lack of a sleep schedule. If I could do it again, I would have put myself on a sleep schedule. Now of course, this doesn't mean that you will be going to bed every night at 9pm. Trust me, I know that typically doesn't jive with most college students. What I mean by a sleep schedule is something that will work for you, one that you will be consistent with and be able to stick to. The top sleep researchers say that you need to go to bed at approximately the same time each night and get up around the same time each morning for the best sleep. When I do this, I do feel my best. Sometimes it can seem impossible to even attempt this while away at school. You might ask: What do I do if I go out drinking Saturday night and I'm up til 3am??? Won't it mess me up? The answer is yes, it will mess you up the next day, but research says that if you still get up around the same time the next day, your body clock will readjust better. I know easier said than done! For example, if you typically go to bed at midnight and get up at 8am, and you go out on night and are up until 3am, try to still get up close to your normal waking time (8-9am). This way you won't throw your sleep clock all out of wack. Yes, you will be tired, but I guarantee you will be more likely to fall back into your normal routine than if you slept until 1pm.
My best advice is to get a calendar and literally write down your entire schedule. When your classes are, what time you need to get up and go to bed to ensure 8 hour's sleep, when you will be working out, when your meals will generally be, etc. The more you plan, the less likely you will fall off the wagon.
5) Comfort eating at home. I'm sure I wasn't the only one who would go home on certain weekends and binge eat. I was stressed from school and being 'away' made me feel like I was on a mini-vacation or holiday. And we all know how we tend to eat when its' the holidays! Not great, right? I wanted to taste all of the wonderful food that I didn't have access to while at school. Let's face it, college/university food can get real boring! My taste buds wanted a party-in-my-mouth when I went home on the weekends and I often turned to food to comfort myself.
How to fight it? I think if I would have gone home with a game plan, I would have done much better. Tell yourself that you will have one 'fun' or indulgent meal per day, but keep the rest of it healthy. Planning on going out for dinner? Eat a good breakfast, a healthy lunch, and then indulge a bit at dinner time. Having pancakes and eggs with the 'rents on Sunday morning? Keep the rest of the day light and healthy. Getting together with girlfriends for movies and pizza? Ditto. You catch my drift. Everything is managable if you break it down into baby steps. It always helps to keep yourself busy on the weekends so that you aren't boredom eating!
The best thing to keep reminding yourself is that you are not alone in this. I have been there, I have struggled, and I have overcome it. So can you. If you are feeling low, reach out and talk to someone. You would be surprised to know how many women are feeling the exact same way as you. Call your mom, or see a school counsellor if you just need to vent.
" Flatter me, and I may not believe you. Criticize me, and I may not like you. Ignore me, and I may not forgive you. Encourage me, and I may not forget you."
~William Arthur