Good morning!
First of all, let me just ask this…
Is this some kind of sick joke???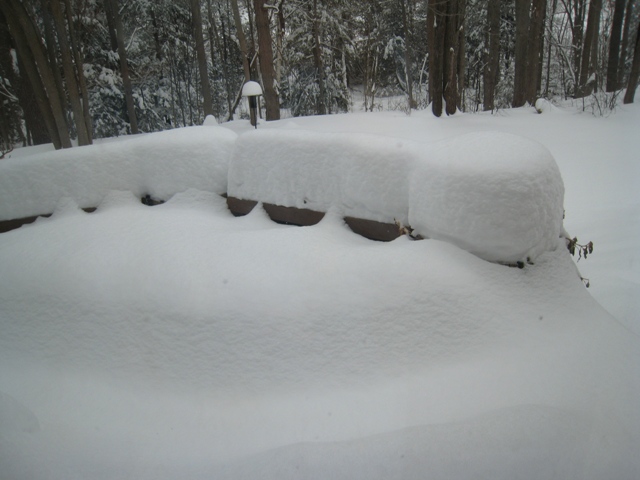 The poor BBQ!!! It's cold!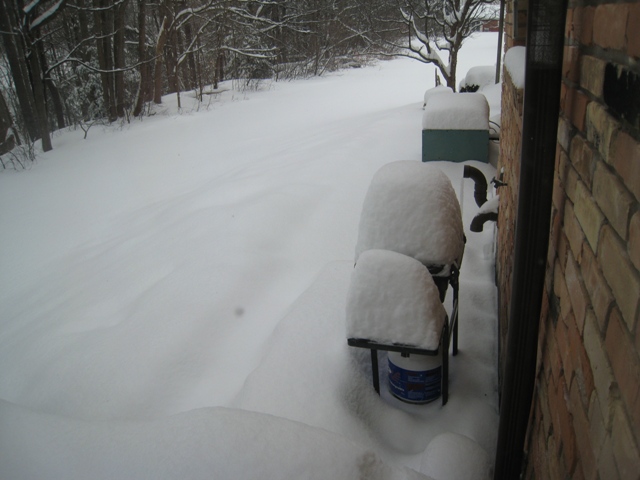 Blech!!!! Let's just say it is going to be a long time before I am running outdoors again! *sigh….
Eric and I didn't win at the lotto last night…I guess no house in Bora Bora for us…
Luckily, we had a delicious and healthy breakfast to cheer us up!
I created these Vegan Banana + Flax + Oat pancakes…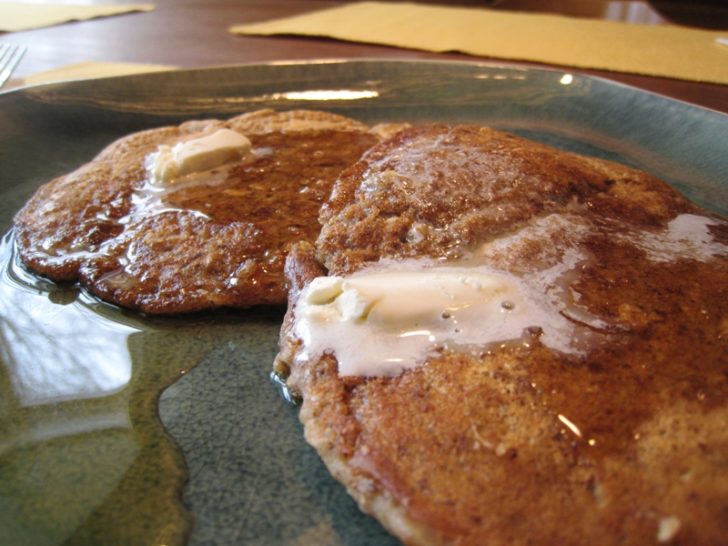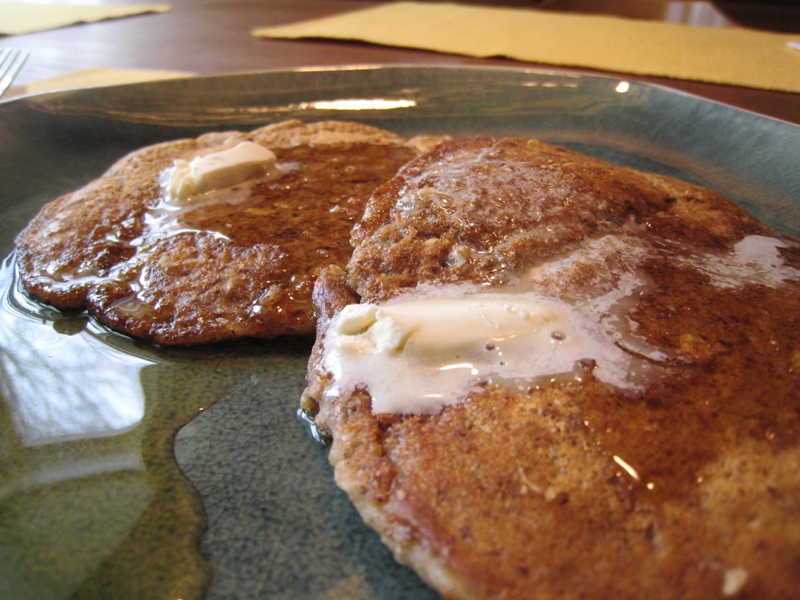 I would have rated these a 4-5 star recipe, however they really stuck to the pan. It was really messy!! I didn't photograph the 3 pancakes that were all messed up from flipping. I am hesitant to post this recipe because of this.
However, I know you are all going to ask, so I will post it anyways :) I think they stuck to the pan because I omitted the egg???
Ingredients:
1 ripened banana (I defrosted a frozen one)
2 Tbsp. freshly ground flax
1 tsp. Olive Oil
1/2 cup whole wheat flour
1/2 cup oats
1/2 tsp. baking soda
1 1/4 cup Almond Breeze
1 tsp. Cinnamon
Organic Maple Syrup
Earth Balance vegan butter
Directions:
1. Grease skillet. Mix together dry ingredients and set aside. Grind 2 Tbsp. of flax in a blender or Motar & Pestle. In another bowl, mash banana. Blend in ground flax and almond breeze about 1 minute. Add in dry ingrendients and mix. Do not overmix.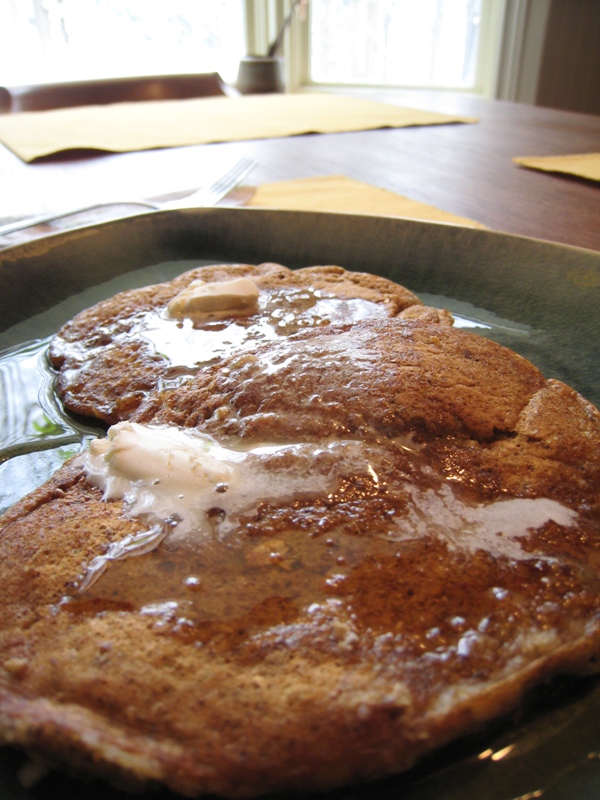 Despite sticking on the pan these were delicious.
Even Eric, who hates bananas, absolutely loved these pancakes. He even loved the Almond Breeze that I used in replacement of the milk!! He said the pancakes had a chocolatey and nutty flavour. :) I didn't even need to put chocolate chips in these!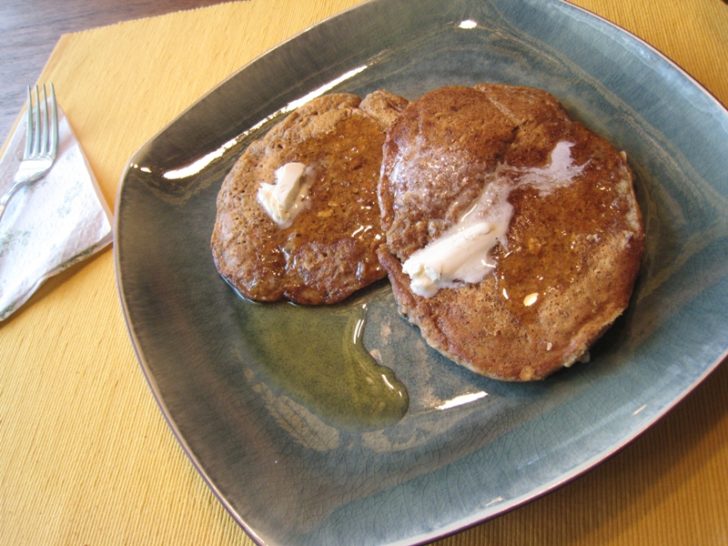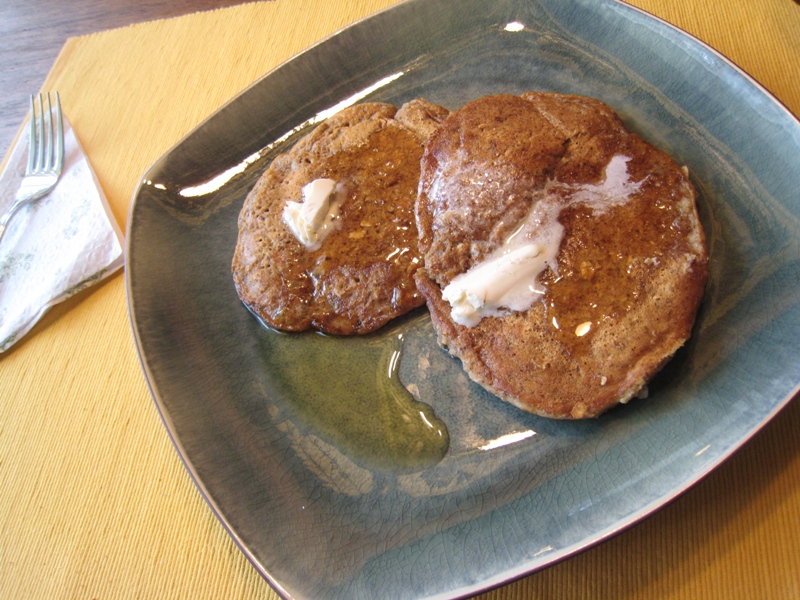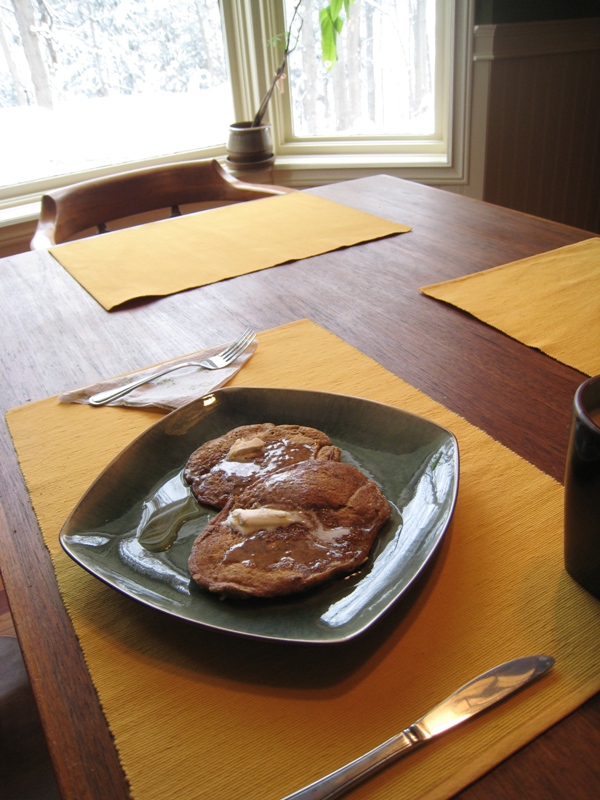 I am going to play with this recipe more before I post it on the recipes page.
~~~~~~~~~~~~~~~~~~~~~~~~~~~~~~~~~~~~~~~~~~~~~~~~~~~~~~~~~~~~~~~~~~~~~~~~~~~~~~~~~~~~~~~~~~
Well, we have some grocery shopping to do! We are going to check out a farm shop right near our house that we haven't been to yet. I am hoping they have organic produce!
I am very anxious to try out this vegan 'Nectar of the Goddess' juice created by Kris Karr from 'Crazy Sexy Cancer'. It is a blend of cucumber, celery, broccoli stalks, kale, and sweat pea sprouts! She swears by it.
She says, "I make this every morning without fail. This juice is the secret to good health, abundant energy, and overall glow."
I can't wait to try it out!
Keep those awesome contest entries coming!!!
PS- I realized today that this is the longest I have gone without exercise in YEARS!!!!!!! It is killing me :( The most I have missed in the past few years would be 2-3 days- I even exercised on my honeymoon. I can only hope my body heals soon…
~~~~~~~~~~~~~~~~~~~~~~~~~~~~~~~~~~~~~~~~~~~~~~~~~~~~~~~~~~~~~~~~~~~~~~~~~~~~~~~~~~~~~~~~~~
We are injured and hurt emotionally, Not so much by other people or what they say and don't say, But by our own attitude and our own response.
~Maxwell Maltz