Good morning!
Happy Friday :)
Gosh, I feel like a piece of me is missing not getting up and working out first thing in the morning. It is quite hard to accept! : I just keep telling myself that soon this will be over and I will be sweating out the stress once again. For now, this website will be my therapy, right!?
I am feeling even better today! I haven't taken pain killers this morning and I am feeling pretty darn good. Hopefully I will keep improving each day. :)
Up next for review, Honest Foods Cran Lemon Zest Whole Food Country Square: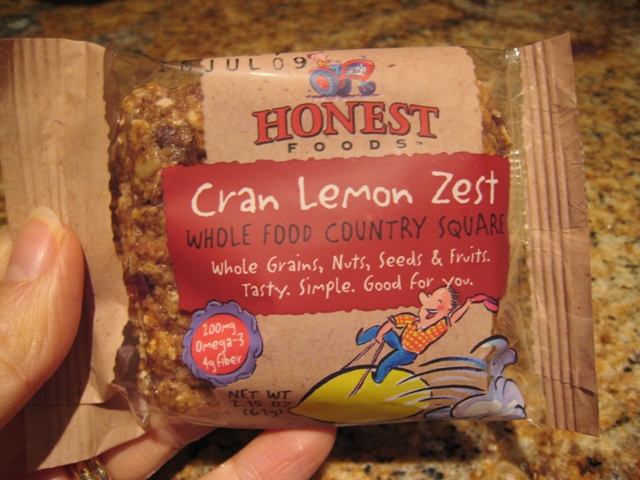 It was soooooo delicious! I swear I am in love with these bars!! I don't ever know how I am going to part with them. :D
It was lemon-y, but not too lemon-y. The perfect combo of flavours. Perfect for sprinkling over oatmeal…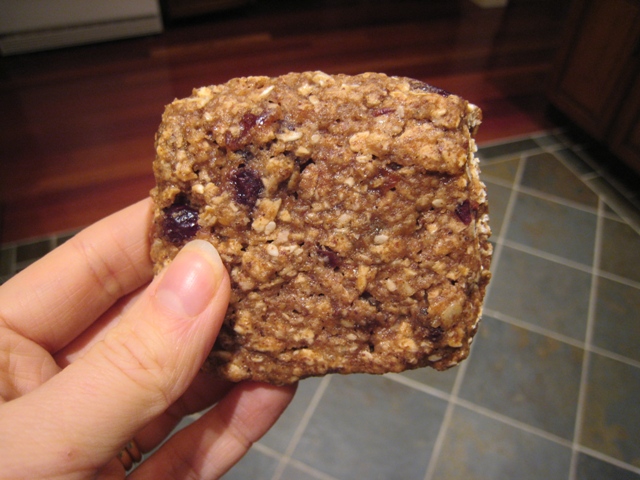 PS- I got a tip from the lovely Mariel over at Honest Foods. She said that in February Honest Foods will be reducing the sugar content of the bars!
The sugar is going down about 3 grams and the calories down about 20! Sweeeet. :) I am all for reducing the sugar as much as possible. Way to go Honest Foods!
There is also going to be new packaging! Keep your eyes peeled.
~~~~~~~~~~~~~~~~~~~~~~~~~~~~~~~~~~~~~~~~~~~~~~~~~~~~~~~~~~~~~~~~~~~~~~~~~~~~~~~~~~~~~~~~~~
I had a soul-soothing and warming breakfast this morning. It is currently –16 degrees Celcius as I type this! Not fun.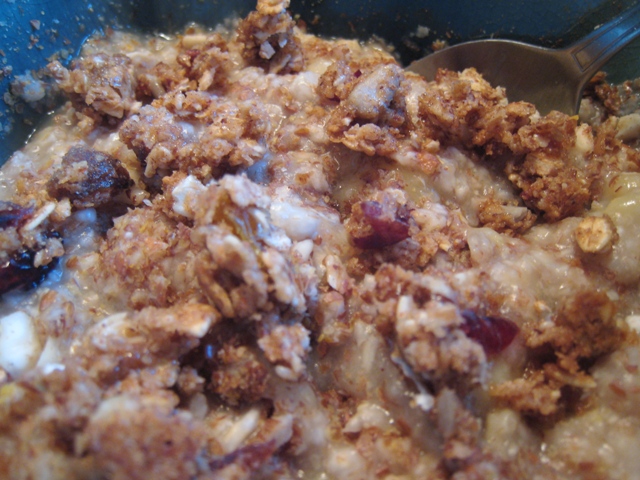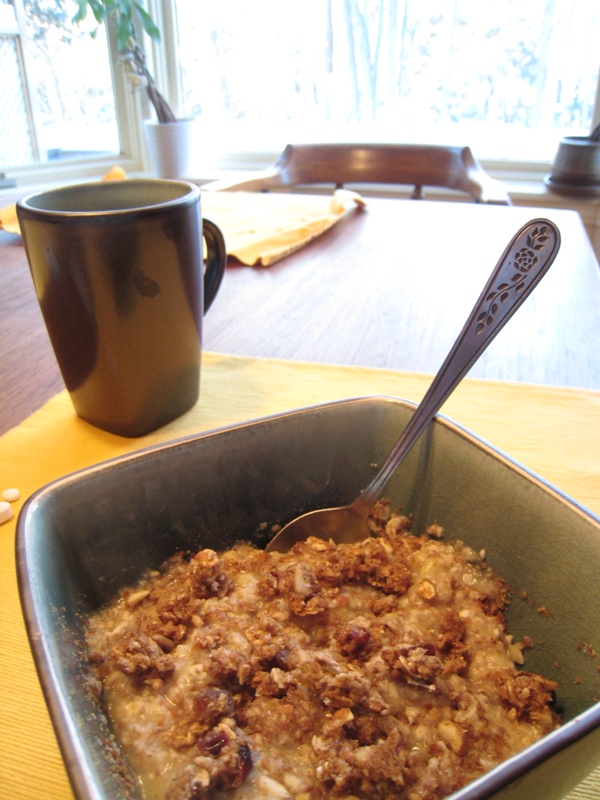 It was a healthy way to start my busy workday ahead. I am a bit nervous going into work today with my crutches. I hate feeling like everyone is starring at me! lol. Hopefully I won't crash or something horrible. We don't have an elevator at work, so I plan on staying planted to my desk as much as possible. Sounds fun, right?
~~~~~~~~~~~~~~~~~~~~~~~~~~~~~~~~~~~~~~~~~~~~~~~~~~~~~~~~~~~~~~~~~~~~~~~~~~~~~~~~~~~~~~~~~~
It's not whether you get knocked down, it's whether you get up.
~Vince Lombardi