Happy Friday night everyone!
Eric and I had such a long commute home tonight. There was an accident on the road and it took us forever to get home! It is really a test in patience being stuck on the highway for over an hour and a half!
It was really funny using crutches at work today. I am so slow on crutches…lol. Everytime I walked down the hall all you could hear was squeek, squeek, squeek…it was all I could do to stop myself from laughing! Everytime I walked by a coworkers door they would stop what they were doing to turn around to see what that damn squeek was all about! haha. I swear I felt like I was back in music class playing the clarinet in grade 8!
~~~~~~~~~~~~~~~~~~~~~~~~~~~~~~~~~~~~~~~~~~~~~~~~~~~~~~~~~~~~~~~~~~~~~~~~~~~~~~~~~~~~~~~~~~
FAQ Installment 13
128. Sally asks, "Angela- I know your research is related to psychology, but would you care to elaborate a bit more? I work as a researcher in psych/neuroscience, too."
Sally, I can totally understand yours and others interest in finding out more about what I do. However, I prefer to divulge no more than I am a researcher. The nature of work that I do is highly confidential and involves a vulnerable group of individuals. Because of this, I chose not to reveal much about the type of work that I do and what organization I work for. I hope that you can understand!
I too, am still trying to figure out how to use my Master's in psychology in a nutrition and health related field. Unfortunately, there aren't many resources where I live to find this information out! That is why I have decided that I am going to get certified in Nutrition and Wellness Counseling. This way, I will be able to counsel clients on living a healthier lifestyle.
129. Siobhan asks, "I had a case of the Mondays too, only I couldn't shake it. How do you stay so positive? Sometimes I feel like maybe I'm not taking time to enjoy the present, always thinking about the next thing that will make my life complete. Did you feel like this before you began your road to health? It seems like you have a great balance in your life now!"
Staying positive despite bad days, bad weeks, bad months….is a very hard thing to do. I have been through a lot of struggles in my life and each and every one of them have taught me life lessons. For example this was last summer for me:
Working full time at my new demanding research job (40 hrs per week)
Master's degree full time- completed and defended my thesis (20+ hours per week- basically every minute I wasn't at work, even though I would often think/worry about it while at work and work on my thesis over my lunch breaks!)
Teaching assistant part-time (10 hrs per week)
Researcher part-time (10 hrs per week)
AND planning my wedding in only 7-8 months!
I had one of the hardest times of my life last summer.  There were many days when I wasn't positive, let me tell you. I complained, and cried, and threw in the towel. I would say to Eric, "That's it. I can't do this anymore. I swear I am not going to finish my degree. I don't care anymore."If it wasn't for my great support system around me, I just might have quit. I think it is so important to have loved ones around you who will pick you up when you are feeling down. I am lucky to have that in my life. My family is so amazing and will always be there for me.
This website has been a huge support system for me. I can't quite describe how amazing it is to know that complete strangers (well, you certainly don't feel like it now), will devote time out of their own day to come and see how I am doing. That just blows my mind. When I started this blog, I thought I would have maybe 10 or more consistent readers. Some days I will be having a negative nelly day, but I come on here and I can't help but turn my attitude around. So part of my hope, in return, is to be able to help turn your day around if you happen to be having one of those days. I try to stay positive for my readers because it really is contagious. The more amazing people I 'meet' on this blog, the more positive I see life. I want to help my readers see the bright side of things when possible.
Obviously, that isn't always possible. I mean, life happens and some days are just shitty days. That is why you will see me write with honesty about my bad days and share my life with you. I think the important thing to learn, is to have your shitty day, and then let it go. Let. It. Go. I have become better at 'letting things go'. For instance, if Eric and I have a fight, I don't hold onto it anymore and let it ruin my whole day. I accept it for what it was and move on. In the past, I might have let the scale reflect how my day was going to go, but I don't let that happen anymore.
I am trying to see 'the big picture' and I think that really helps when you are trying to stay focused on living a well-rounded healthy and happy lifestyle.
I have been through some things in my life that have made me realize how precious life is. I was way too caught up in the drama of what I thought were huge problems (e.g., gaining a couple pounds or having a few days of unhealthy eating), when in reality, these things were very minor setbacks. Or should have been anyways. Someone I used to go to school with lost both of his legs in an accident. That is a major setback in life. Not gaining a few pounds, getting in a fight, or getting injured while training for a marathon. Life happens, and we learn how to cope with it the best we can. I try to remind myself of this whenever I am throwing myself a little pitty party.
I can assure you that a positive attitude and smile will make things so much easier when times do get tough.
This older man that I work with once told me something I always remind myself of:
"You can always break someone with a smile."
Sometimes that is all it takes to turn yours and somebody elses' day around.
130. Sana asks, "I was wondering if you could help out other college students like myself come up with a plan to start eating healthier? It has been a struggle for me and I would like some advice. Thanks!"
Wow that is a tall order. :D I would love to offer some advice, although I am going to devote an entire post to this. I will try to address this question in a post this weekend if I can. Stay tuned!
131. Seeleelive asks, "Do you think you could do an Oh She Glows Fit Gear Clothing giveaway?"
You read my mind! I am certainly going to do a Fit Gear giveaway in the coming weeks. Stay tuned!
132. Various people asked, "What song is playing in that video?"
It is a song called "A River Flows In You" by Yiruma. I'm seriously addicted to Yiruma!
133. KT asks, "Sorry if you already posted this, but where do you get all of your quotes? I really love this feature on the blog!"
Thank you :) I looove quotes. I used to keep word documents with my favourite quotes saved. I wish I knew where those were now! I find them quite randomly I am afraid. I google 'inspiring quotes' and then click on websites on the 1st page of hits. Sometimes it takes me a while before I find a good quote that I like. I am quite picky! I love a good quote though.
~~~~~~~~~~~~~~~~~~~~~~~~~~~~~~~~~~~~~~~~~~~~~~~~~~~~~~~~~~~~~~~~~~~~~~~~~~~~~~~~~~~~~~~~~~
Thanks for all your questions! I still have about 4 to address, so don't worry if I didn't get to yours yet. It is on the list! :)
I'm off to relax….and come up with a new healthy muffin recipe!
Stay tuned this weekend:
How to stay healthy in college/university
Low fat/low cal and extremely healthy muffin recipe
Draw for Honest Foods contest Saturday at 4pm EST
New contest revealed!
& much more…!
Have a great Friday night everyone!
~~~~~~~~~~~~~~~~~~~~~~~~~~~~~~~~~~~~~~~~~~~~~~~~~~~~~~~~~~~~~~~~~~~~~~~~~~~~~~~~
You can do what you want to do, accomplish what you want to accomplish, attain any reasonable objective you may have in mind — not all of a sudden, perhaps not in one swift and sweeping act of achievement — but you can do it gradually, day by day and play by play, if you want to do it, if you work to do it, over a sufficiently long period of time.
~William E. Holler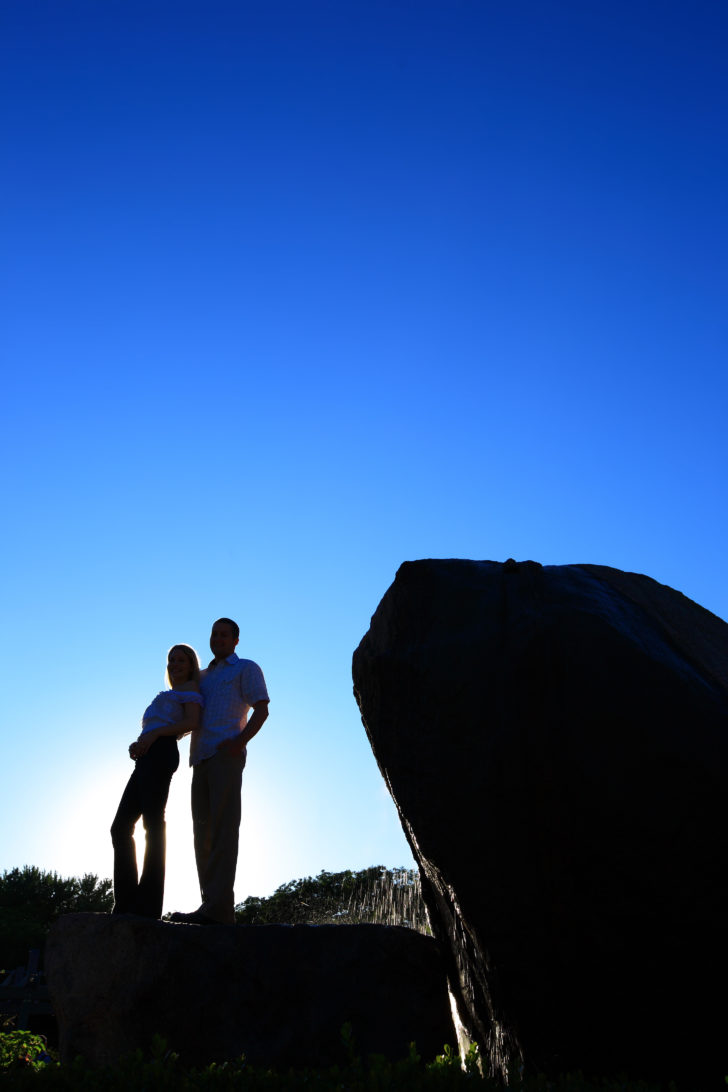 Can you believe this is an engagement pic??? Our photographer rocks!!!