Hey guys!
So, my pain continues to be better than it was yesterday, although I still have pain. I am taking Ibuprofen to help with the pain and inflammation. It works nicely. :) I can tell right away when it is wearing off!
I worked from home today and I got so much done on my presentation! I hope to have the entire draft done by tonight. I swear I get about 4 times as much done when I work from home. I wish I could do it more often!
I had a great healthy & healing lunch again today:
It was my first time trying a new product called 'Earth Balance'!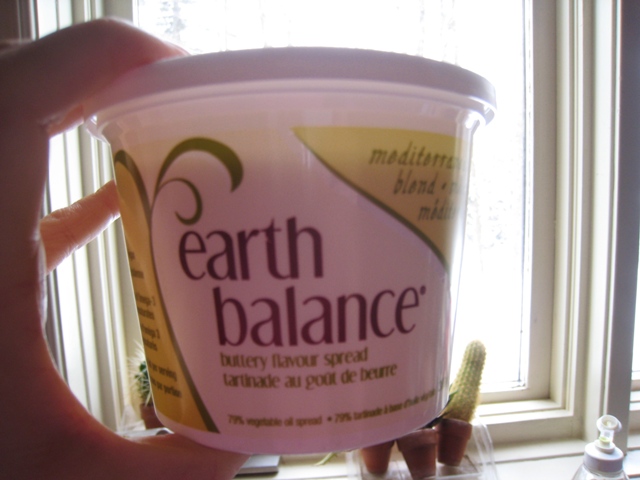 What is Earth Balance?
It is a all natural spread, with 0 trans fats, 100% vegan, and a source of Omega 3's!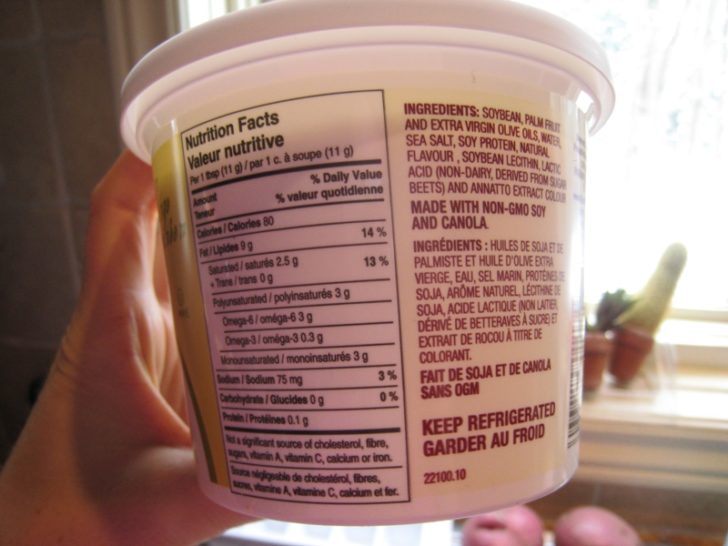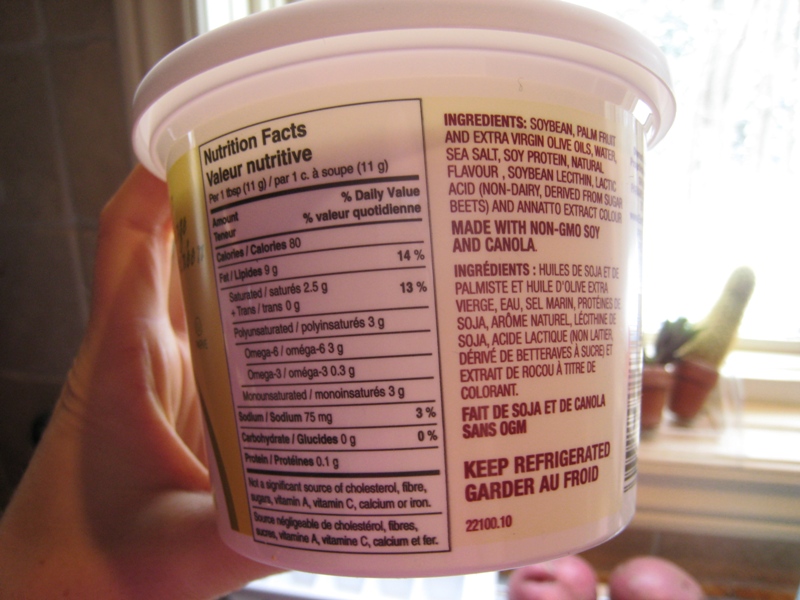 It was absolutely delicious!!!!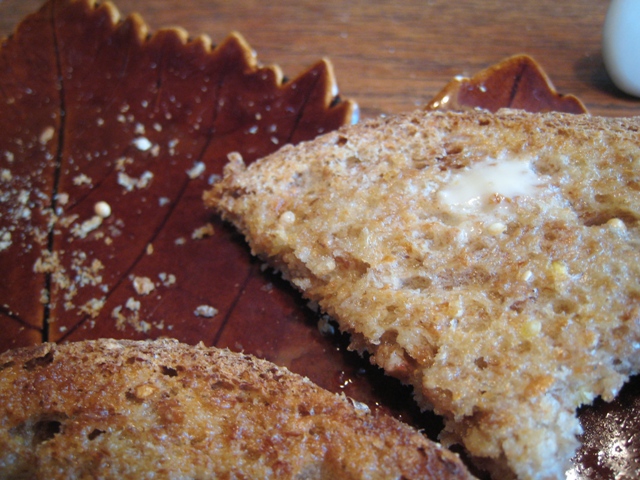 I will certainly be eating this often :) I'm wondering if it would work in baking recipes? Has anyone tried it?
I also had some awesome salt-free soup: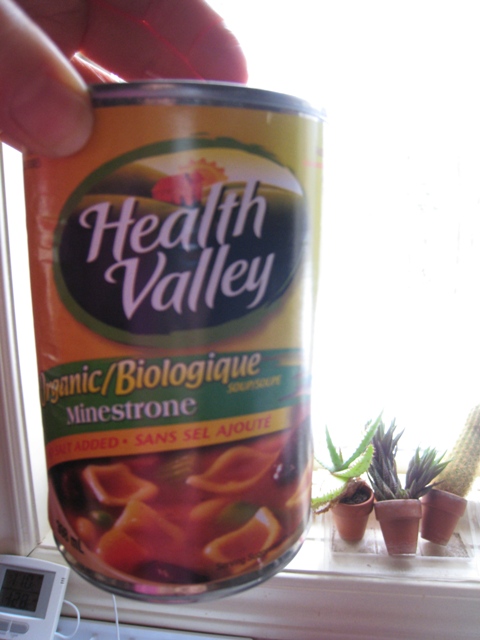 I mixed it with the teeny tiny leftover stew: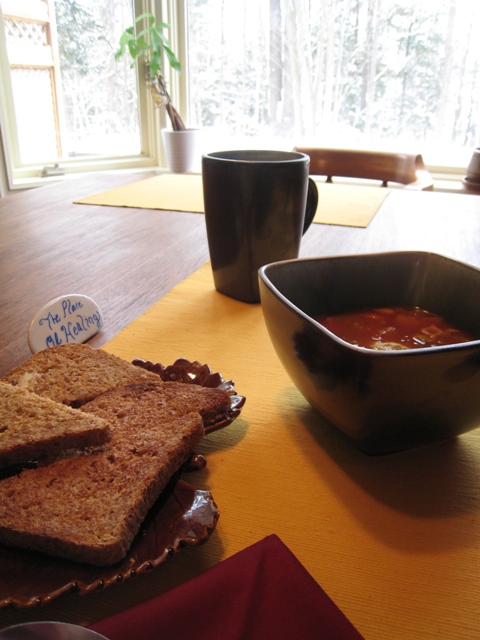 With my sinking hummus: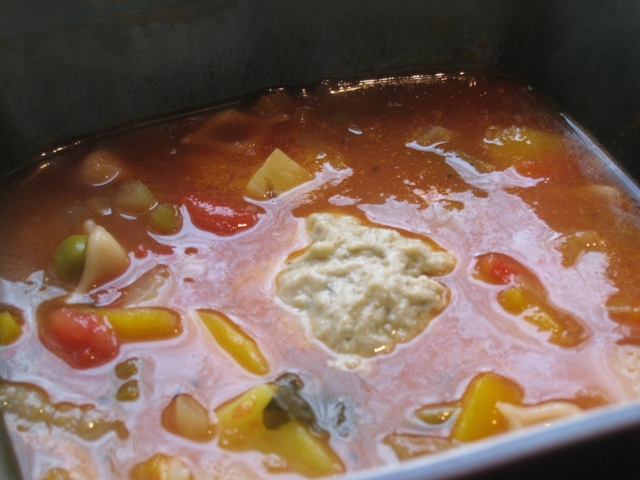 With a cute Bengal cat on the side: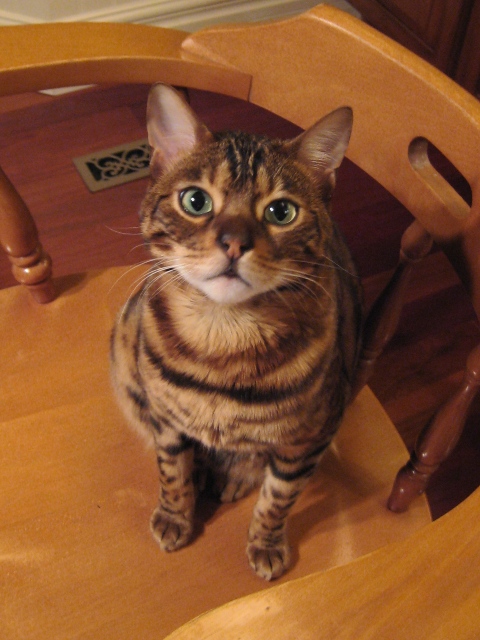 I also had 1/2 of a Choco PB Honest Foods Country Square!!! Holy freaking good!!!
I was almost uninterrupted the entire day….but the interruption I did have was an exciting one!
I got a huge Neil Brother's delivery package for the next contest giveaway on Oh She Glows!
Stay tuned tonight for a video of me showing the loot. :D
The next contest is going to be a creative one so get your thinking caps on!
~~~~~~~~~~~~~~~~~~~~~~~~~~~~~~~~~~~~~~~~~~~~~~~~~~~~~~~~~~~~~~~~~~~~~~~~~~~~~~~~~~~~~~~~~~
Now for what I hinted at in my last post about getting certified in something…
I am thinking about getting certified as a Nutrition & Wellness Specialist with Can-Fit Pro. It is nationally and internationally recognized and I would be able to counsel others professionally with respect to healthy living and nutrition.
I realize it is not as reputable as a dietitian by any means, but I really can't fathom going back for another 2 years of university right now, after just finishing s-e-v-e-n years in university!
I would love to be able to counsel individuals out of the house. I have discovered with this blog, that I think my true calling is helping others- especially in the domain of nutrition, health, self-esteem, and fitness.
I will keep you updated on this!
See you tonight!
A healthy dinner recipe + Video of the next huge giveaway contest + Golden Globes poll
Don't forget to vote in this morning's poll if you haven't already!
Looking for the Honest Foods Giveaway Contest?
In every man there is something wherein I may learn of him, and in that I am his pupil.
~Ralph Waldo Emerson