Good afternoon peeps!
I started off my morning with a delicious Baked Banana Doughnut smothered with MaraNatha's Raw Almond Butter: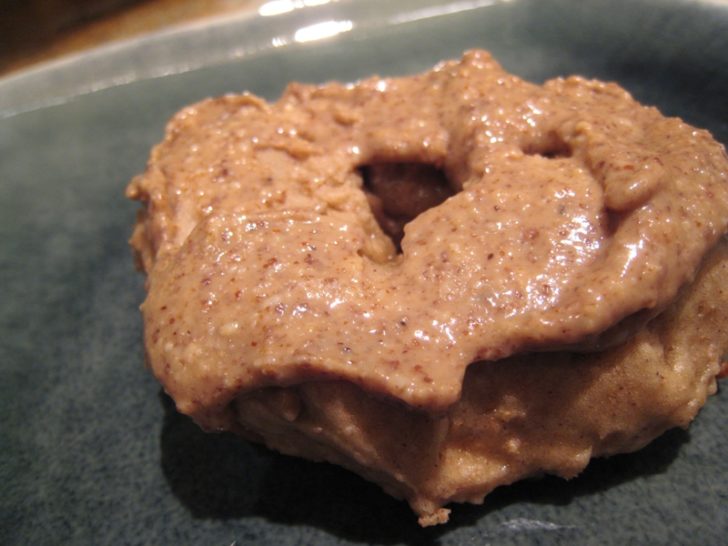 It was pure bliss! I also had a big Decaf Green peppermint tea (Canady Cane Lane) to go with it.
I have had quite the active morning. I started off with Level 1 of Jillian Michael's 30-Day Shred. Level 1 was still tough, but I noticed a big drop in intensity from level 2 (which is expected of course!)
Me doing abs during the workout: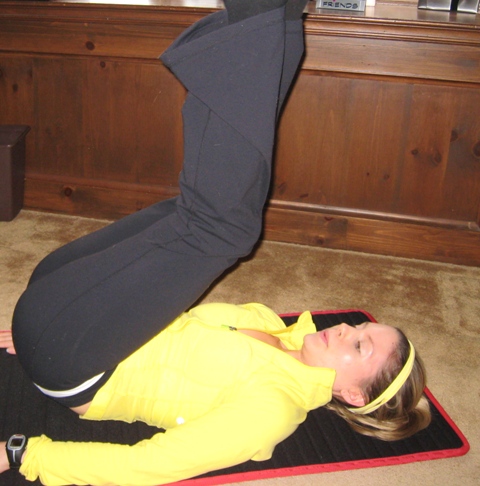 Workout stats:
2 mins. warm-up (jumping jacks, arm circles, etc)
[3 mins. strength/2 mins. cardio/1 min. abs] x 3
2 mins. cool-down
Total duration: 27 mins. (from start to finish on my watch)
Max Heart Rate: 147 bpm (75% of max)
Avg Heart Rate: 111 bpm (57% of max)
Feel the Burn: 120 kcals
So if you remember when I reviewed Level 2, I burned 163 kcals. So in level 1, I burned about 43 kcals less than in level 2. Sounds about right!
The biggest difference I noticed in level 1 was that the cardio sessions weren't as tough as in level 2. Makes sense.
My arms are feeling like jello again!
Then, I decided to do another Yoga video from yogatoday.com!
Today I did the video called 'Using Core Strength for BackBends' It is intermediate-Advanced level.
How my session went:
– I admit I struggled with boredom with this video. I had trouble meditating and focusing. It has always been hard for me to quiet my mind. Patience is not one of my strong suits so it will deinfitely be something that will challenge me as I try to practice yoga. I think that is why I never stuck with it in the past.
– I didn't make it through the entire workout. I did 50 out of 60 mins.- so not bad, but I definitely was feeling a bit bored. Not sure if that is the video or just myself, but I suspect it is a bit of both.
– The moves were challenging and I know that my form needs to improve a lot. I am not a flexible person and doing these videos has made me realize how much I have neglected this aspect of my fitness. I am really excited to see my flexibility improve.
– I already feel stronger and more flexible after just 2 videos. I'm sure a lot of it is mental, but I can really believe that I will see incredible changes if I can keep this up consistently. Even just once a week is an attainable goal for my workout schedule.
The pictures: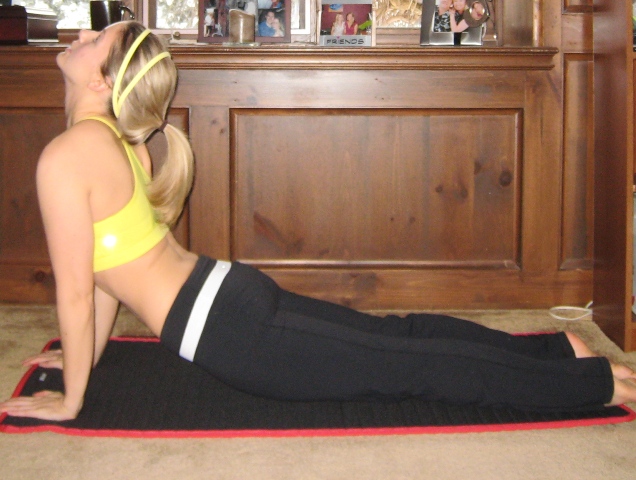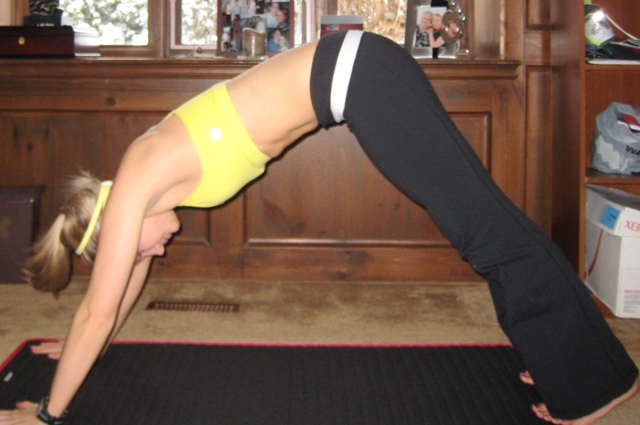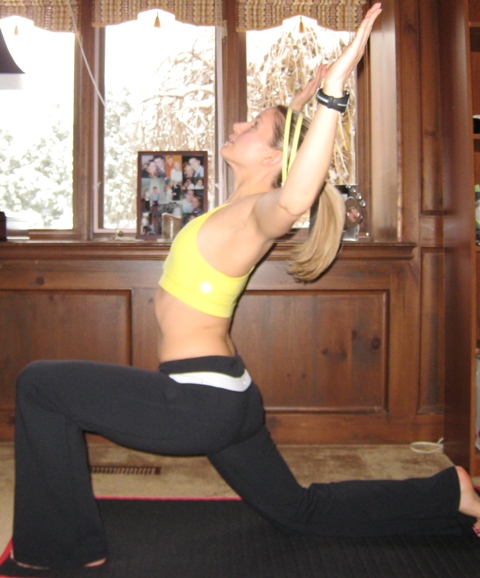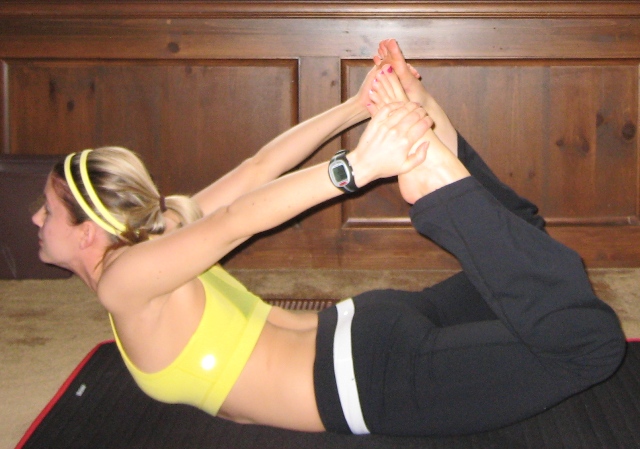 The most humbling of all: (This will take lots of work!)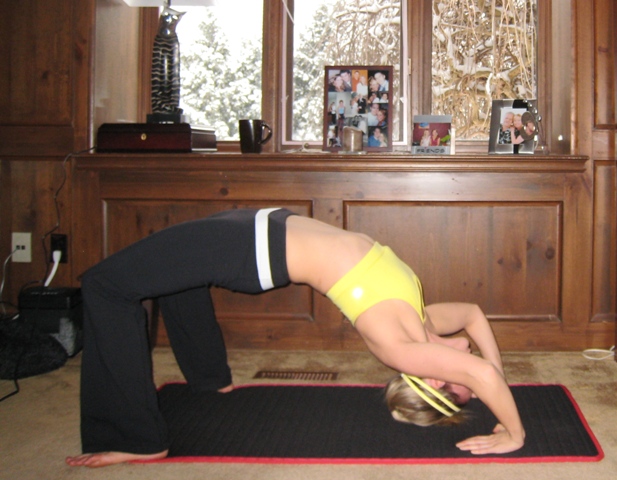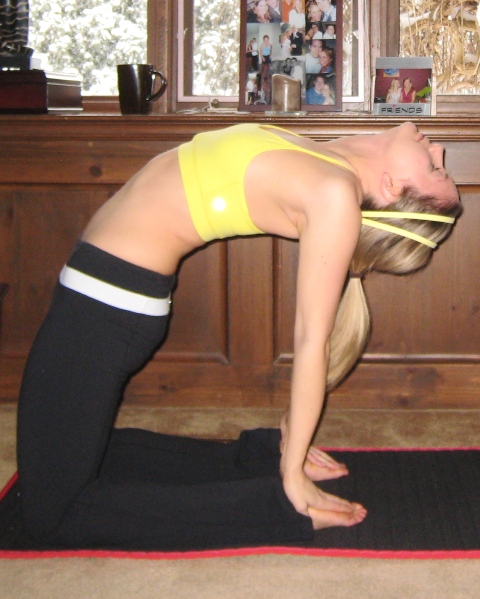 It was a great way to start the day!
Workout stats:
Max Heart Rate: 99 bpm (51% of max)
Avg Heart Rate: 76 bpm (39% of max)
Total duration: 50 mins.
Feel the burn: 83 kcals
So as you can see my yoga workout was not a calorie torcher! lol. That is fine though, I know I will be feeling this tonight and tomorrow. It's not about the calories at all. It's about strengthening the body and improving flexibility and clarity of the mind. :)
The Cheerleaders: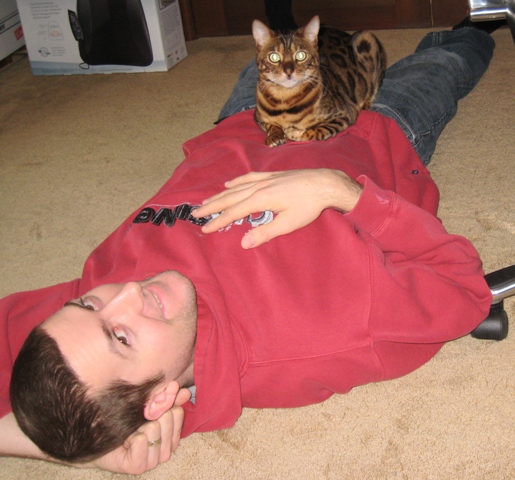 ~~~~~~~~~~~~~~~~~~~~~~~~~~~~~~~~~~~~~~~~~~~~~~~~~~~~~~~~~~~~~~~~~~~~~~~~~~~~~~~~~~~~~~~~~~~
Look what I picked up at the post office this morning! :)
I totally was not expecting it to be this!
Our friends over at Kardea Nutrition sent me these 4 awesome bars to sample and review on the website!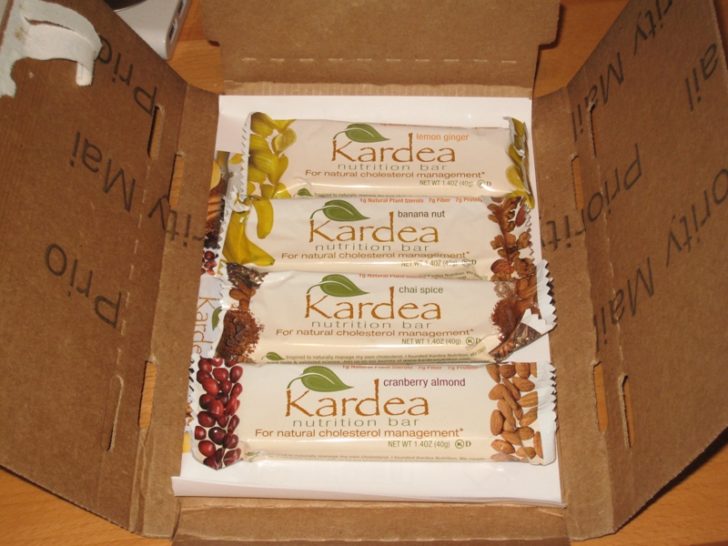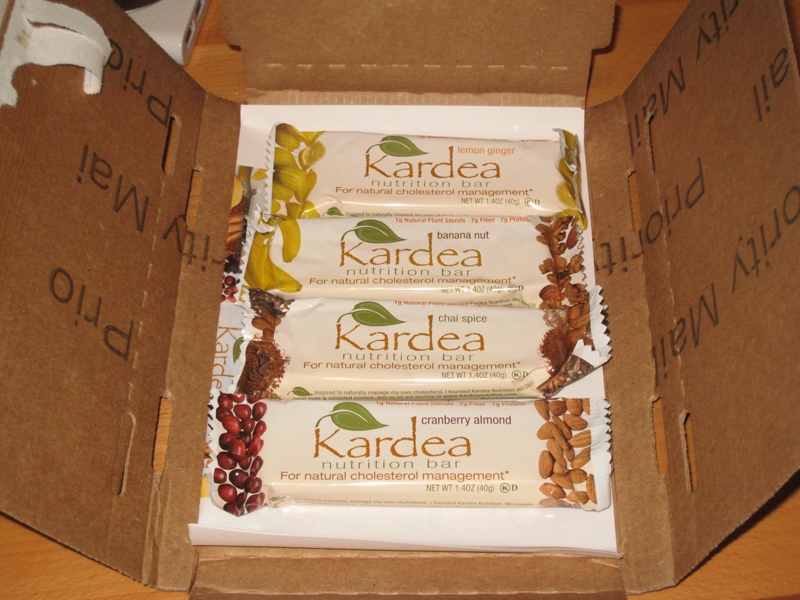 Flavours: lemon ginger, banana nut, chai spice, and cranberry almond
These bars may be effective in cholesterol management as they contain 1 g of natural plant sterols, which have been shown to reduce the risk of heart disease.
The bars have 150 kcals and a whopping 7 grams of protein and 7 grams of fibre! A real bang for your buck!
Other attributes:
Kosher-certified
vegetarian, no diary
low sodium
Stay tuned for reviews on these bars!
~~~~~~~~~~~~~~~~~~~~~~~~~~~~~~~~~~~~~~~~~~~~~~~~~~~~~~~~~~~~~~~~~~~~~~~~~~~~~~~~~~~~~~~~~~~
The human body has been designed to resist an infinite number of changes and attacks brought about by its environment. The secret of good health lies in successful adjustment to changing stresses on the body.
~Harry J. Johnson