Good Friday afternoon! :)
With all the media/uploading troubles I was having this morning, I didn't get a chance to post my workout!
After yesterday's rest day, I was looking forward to logging some miles today. I did a 5 mile easy run:
The workout:
0.10 mile walking warm-up, 4.0 mph, incline 0%
5 mile easy run [1 mile 6.0 mph; 4 miles 6.5 mph, all at incline 3%]
0.15 mile walking cool-down, 4.0 mph, 0% incline
Max Heart Rate: 167 bpm (86% of max)
Avg Heart Rate: 152 bpm (78% of max)
Total Duration: 50:51
Feel the Burn: 424 kcals
Would you believe me if I told you that my biceps are still sore from 30-Day Shred!?? Yowza! I am planning on doing the workout DVD again this weekend. I am looking forward to trying out level 1 (and maybe even taking a sneak peak at level 3…eek!)
It was a great run! During my run, I went through my to-do list and also thought about new ideas for Oh She Glows as well as upcoming races!
Which reminds me…I have registered for an 8-mile race in the middle of winter!! Crazy? Yes, I think so. If the weather is brutally cold, I may chicken out and switch to a 5 or 9k option.
The race date is on: Sunday February 15th, 2009
I have just over a month to get ready!
Just to scare myself a bit more:
Average temperature where I live in February is a balmy: -6 degrees Celcius (21F)
Buuurrrrrr! I can only hope for a warm streak! lol.
The best part of this race is definitely the name: "Re-Fridgee-Eighter" Run!!!
LOL I loved it so much I had to sign up! :D
~~~~~~~~~~~~~~~~~~~~~~~~~~~~~~~~~~~~~~~~~~~~~~~~~~~~~~~~~~~~~~~~~~~~~~~~~~~~~~~~~~~~~~~~~~~~Oh Oh She Glows Domestics of the Day:
– Wondering what I am up to when I am not blogging? Don't forget to follow me on Twitter if you haven't already! Do you use Twitter? Add me to your list! I do frequent updates about new posts and also just generally what I am doing when I am not blogging! Sign up is very fast and easy (and major plus!).
– As some of you may have noticed I have jumped on the bandwagon and opened an Oh She Glows Fit Gear Shop! Check it out and let me know if you have any suggestions (e.g., Do you want a different saying to appear on the clothing? I can add it!). I will be adding more stuff tonight and tomorrow. It has always been a goal of mine to integrate more fashion on this blog, so this is a great creative outlet for me!
– Do many of you have problems viewing the videos? If you think it would be beneficial, I have thrown the idea around to provide a small video summary below each video I upload. That way when you are at work and cannot view the video, it will still give you an idea of what the video covers. I can't promise I will have time to do this everytime, but I will try to in the future!
– Please let me know if there are any topics you would like featured on the next FAQ video! Got something on your mind that you'd like me to talk about? Let me know!
– Stay tuned all weekend for more videos, pictures, motivation for your workouts, and more!
~~~~~~~~~~~~~~~~~~~~~~~~~~~~~~~~~~~~~~~~~~~~~~~~~~~~~~~~~~~~~~~~~~~~~~~~~~~~~~~~~~~~~~~~~~
Where are you Spring?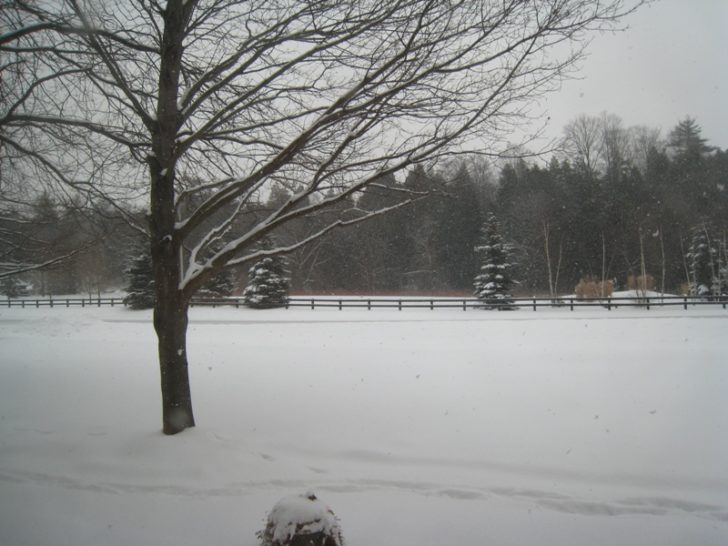 Sketchie on his favourite pillow (it's my In-Law's cats pillow and he loves their smell). :)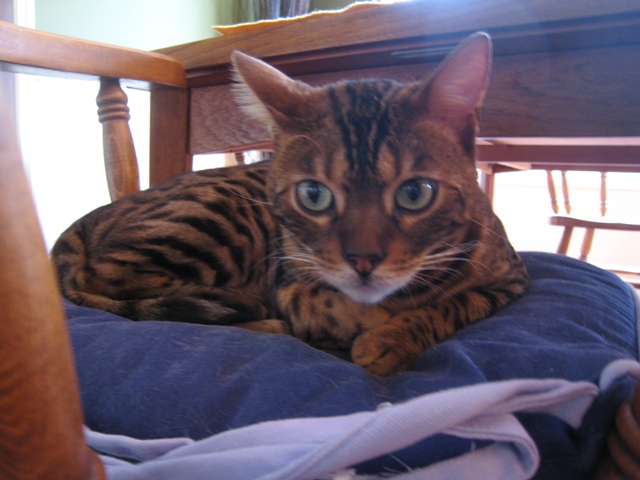 Planning to indulge this weekend?
"Dark chocolate, which contains 70% cocoa mass, supplies the body with important amounts of polyphenols potentially capable of exercising beneficial effects on chronic illnesses such as cancer and cardiovascular disease."

"The Daily consumption of two 20-gram squares of chocolate that is 70% cocoa mass may have health benefits and should replace or reduce that of sugar and fat-filled candies who no phytochemical content."
~Foods That Fight Cancer, Dr. Richard Belliveau