Hey everyone!
As promised I am going to do a quick re-cap of Sunday night's Dinner Party Menu:
Up first:
My Aunt's Spinach Dip
I have been using my Aunt's recipe for years. It is fabulous:
Ingredients:
1 cup and 1/3 cup frozen, thawed, chopped, and drained spinach (or one 10 oz. package frozen spinach)
1 Cup Mayonaise
1 Cup sour cream
3 Green onions chopped
1 Package of dry vegetable Soup Mix
Directions: Mix everything together and chill for 2 hours! Serve with Pumpernickle bread and/or veggies.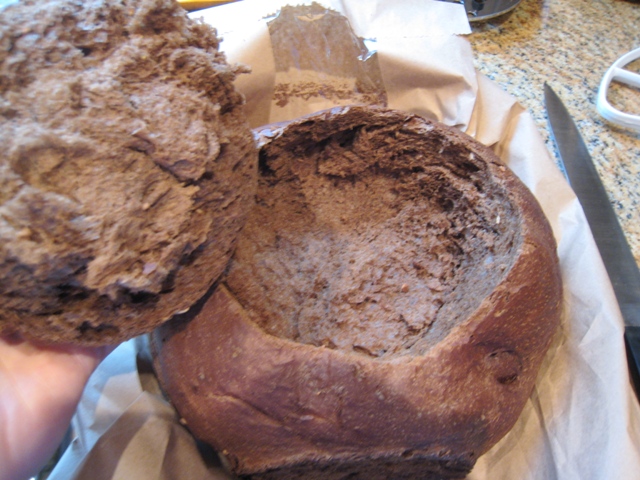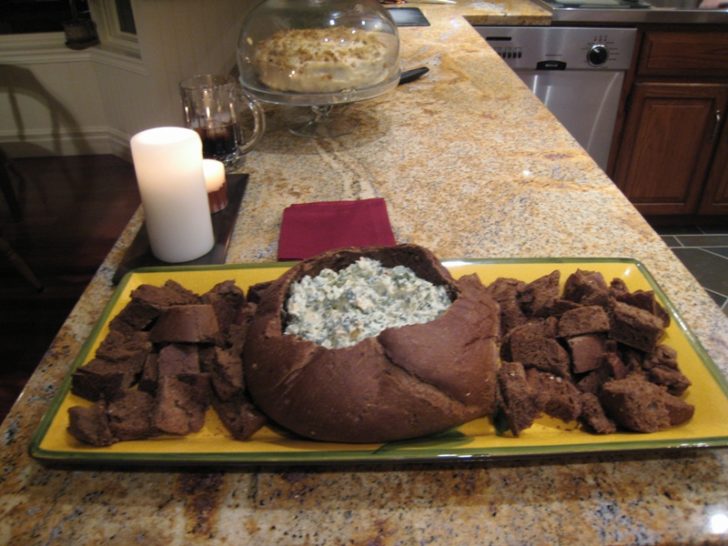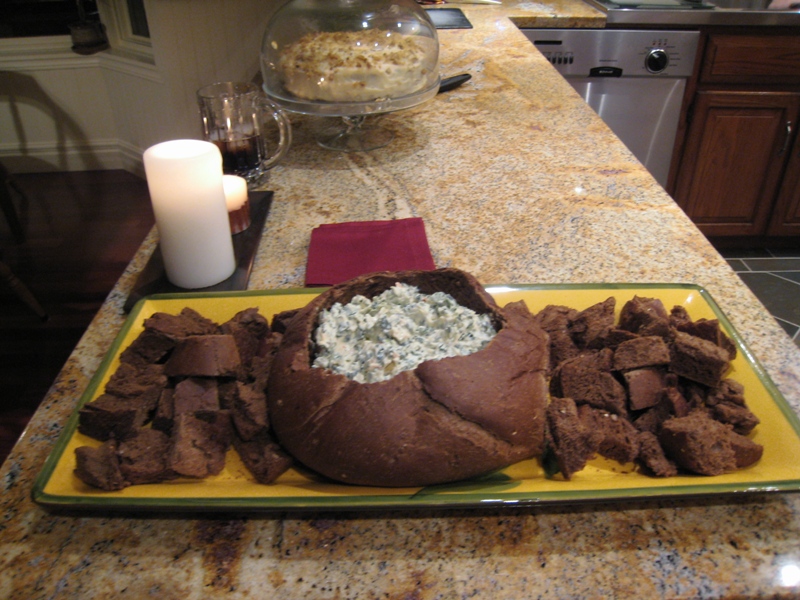 How I would make this recipe healthier:
Use low-fat mayo and sour cream
Use a reduced sodium vegetable soup mix
Up second:
Cheryl's Spinach Cheesy Pasta Casserole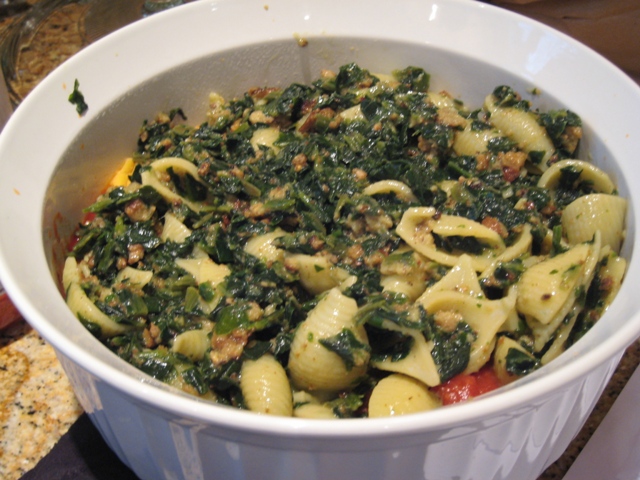 I didn't put cheese on my half since I don't eat dairy much anymore: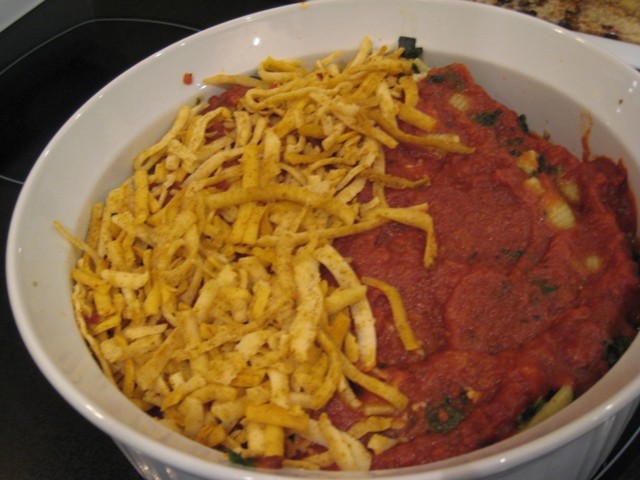 Pure deliciousness.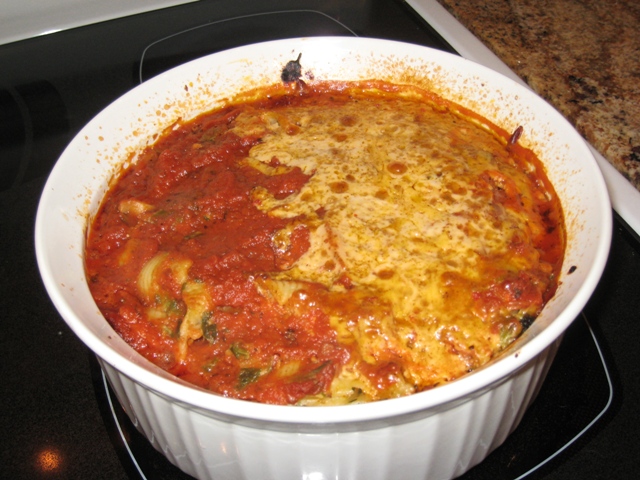 This pasta was really good, even without ANY cheese!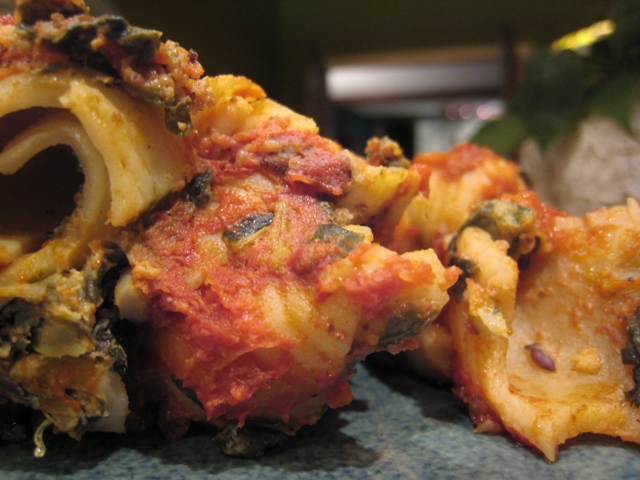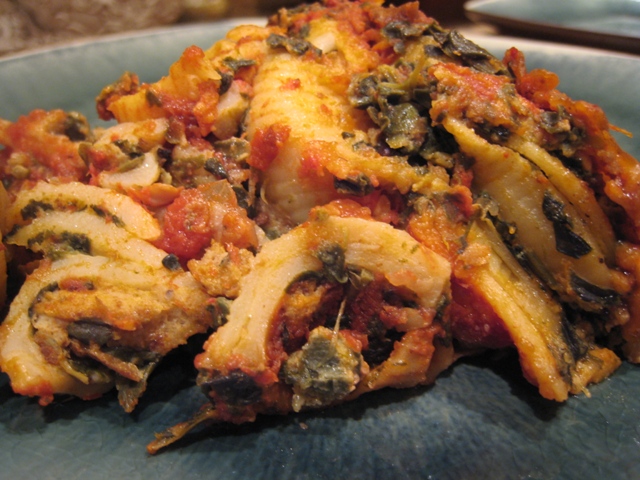 How I would make this recipe healthier next time:
Use whole wheat or Spelt pasta
Reduce the Olive Oil to 1/8th cup (1/4 c. was unnecessary)
Reduce or eliminate cheese
Double the spinach (I loved the spinach in this recipe and found myself wishing there was more of it!)
Up next: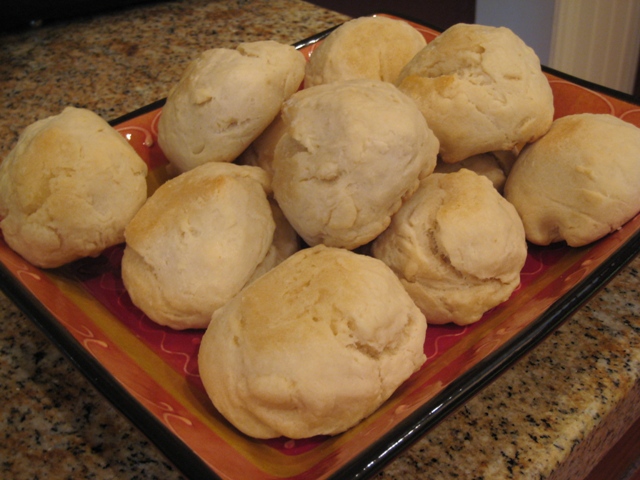 Ok, I admit I really messed up this recipe! Since I was in a rush, I just threw all the ingredients into my KitchenAid Mixer with the dough blade on and mixed. Do not do this! As we all know with making bread, it requires a careful attention to the order of ingredients and the mixing. Instead of fluffy rolls, I got dense biscuits. It was nothing a little butter couldn't fit though. :) I guess it could have been worse for my first (rushed) attempt at making rolls! Next!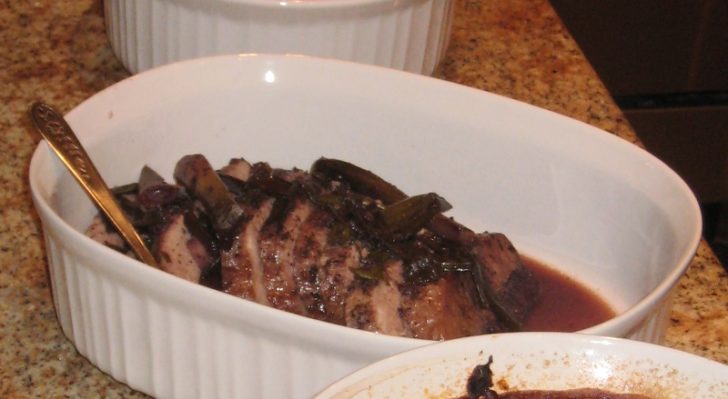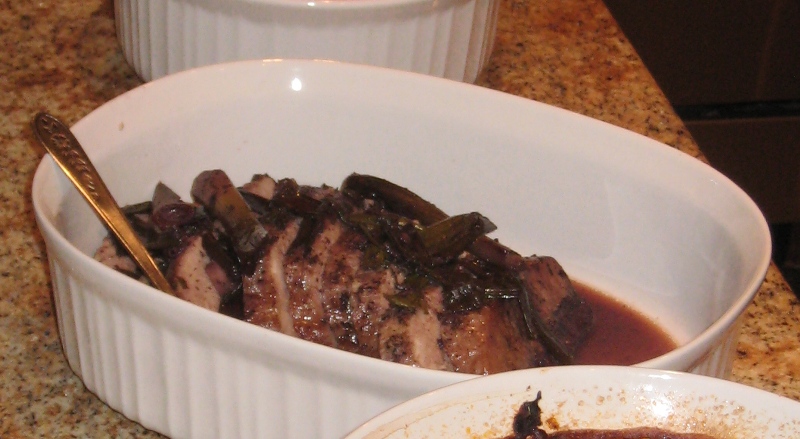 I used Yellow Tail Shiraz and marinated it in the fridge overnight.
Instead of cooking it for 45 mins in the oven, I slow cooked it in my slow cooker for 6 hours on low. It has a wonderful Shiraz flavour infused taste. I used green onions instead of a regular onion and it was a nice touch. I also skipped the celery (didn't have any) and I used frozen thawed garlic instead of garlic powder.
And last but certainly not least, the Show Stopper:
Carrot Cake with Maple Cream Cheese Frosting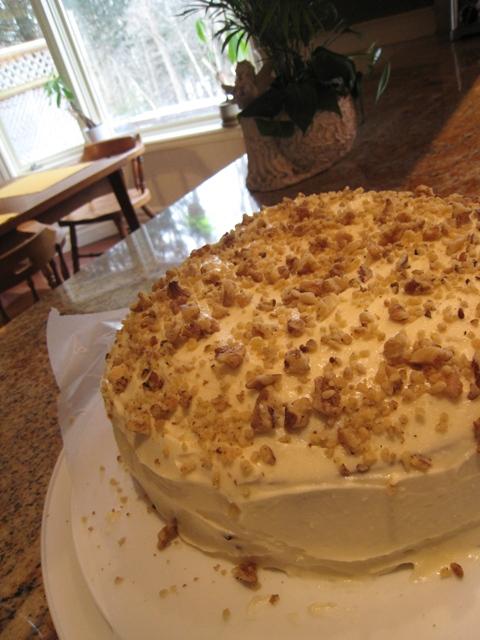 This cake was a show stopper for sure. I heard 'Martha Stewart' uttered several times. :) I used about 1/2 cup of raisins, but I would double that next time. I also used about 3/4 cup walnuts in the cake and sprinkled the top with more.
How I would try to make this cake healthier:
Reduce the sugar from 2 cups to 1-1.5 cups??
Recude oil to 1/2 to 3/4 cup, substitute with either applesauce and/or pumpkin??
Reduce the eggs from 4 to 3??
Next time I am going to experiment with this recipe a bit to see if I can make it healthier while still tasting amazing.
Although, maybe it is better left untouched. It is sheer delight.
~~~~
"Most people are about as happy as they make up their minds to be."
Abraham Lincoln