Hey everyone!
Happy Boxing Day to the Canadians.We have had a pretty wild past 24 hours! Our flight was delayed several hours last night and we didn't get home until about 3am.
Then I was up early (we also lost 2 hours sleep from the time change!) and had a quick run on the treadmill. Since I had less than 30 mins to workout, I decided to do the 2 mile Army Fitness Test, followed by a 1 mile easy jog.
My workout:
2 mile army fitness test (run 2 miles as fast as you can) no incline (as per rules) 6.5-10 mph
Max heart rate: 191 bpm (98% of max)
Avg heart rate: 174 bpm (89% of max)
Duration: 13 mins 58 secs. (I beat my PR last week by 13 seconds!!!)
1 mile run 6.0 mph, incline 4%
Total duration of both: 26 mins (including 0.20 walking cool down)
Total distance: 3 miles
It felt great to improve my time! I am finding more and more how much I love and excel by having tangible short term and long term goals.
After rushing around, trying to unpack and pack at the same time, we were off on the 2.5 hour drive to my in laws house. The 2.5 hour drive turned into a 4 hour drive due to heavy traffic and accidents on the road….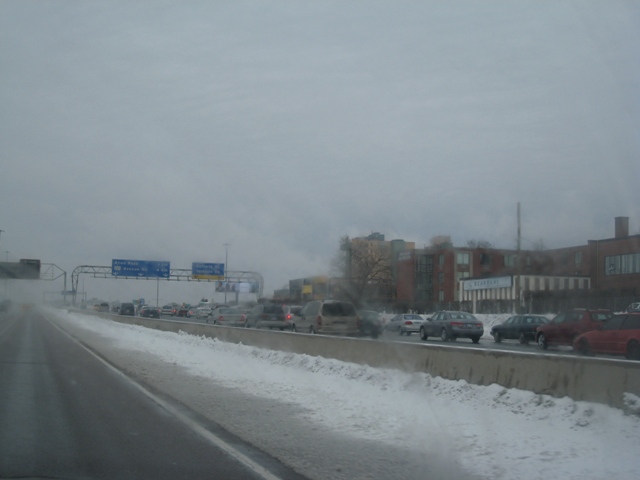 Once arrived we were in a Christmas wonderland. The decorations looked amazing!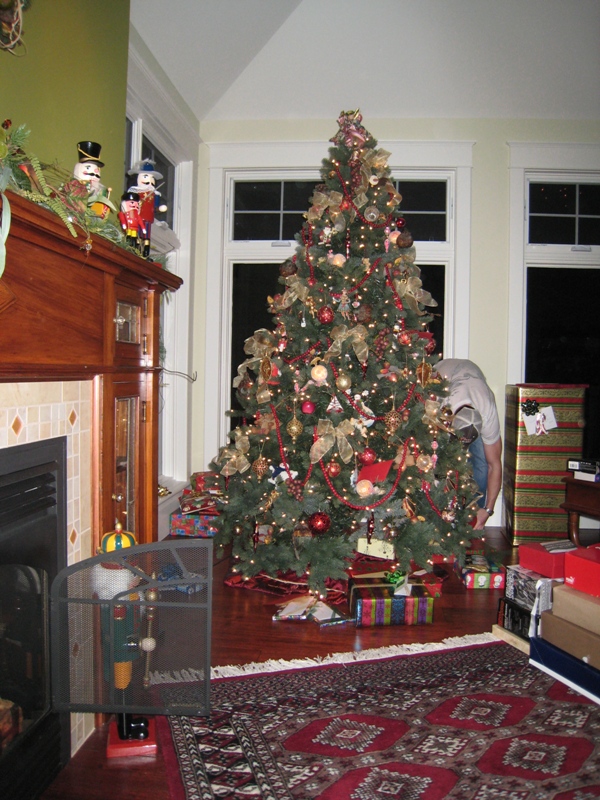 Eric playing with Sketchie– we missed him while on our trip out West!! He had fun here playing with the other cats though. :D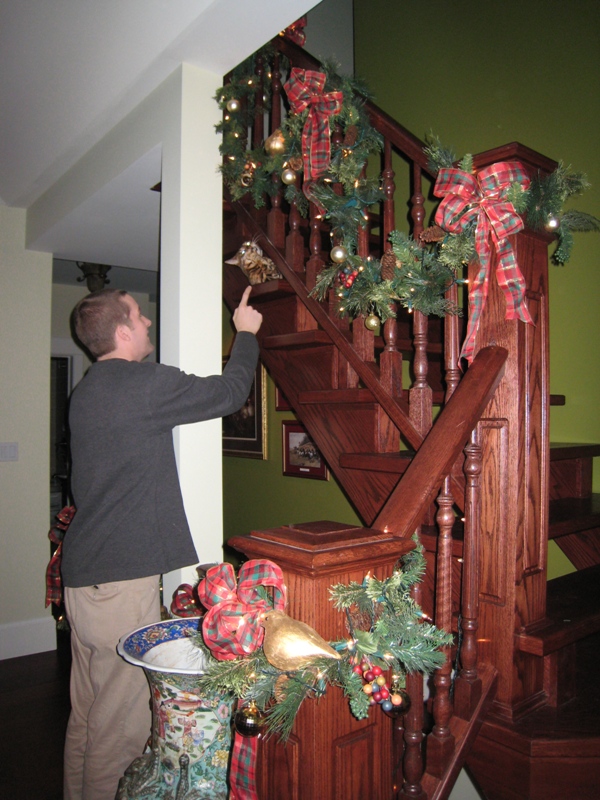 We had a wonderful Boxing Day dinner!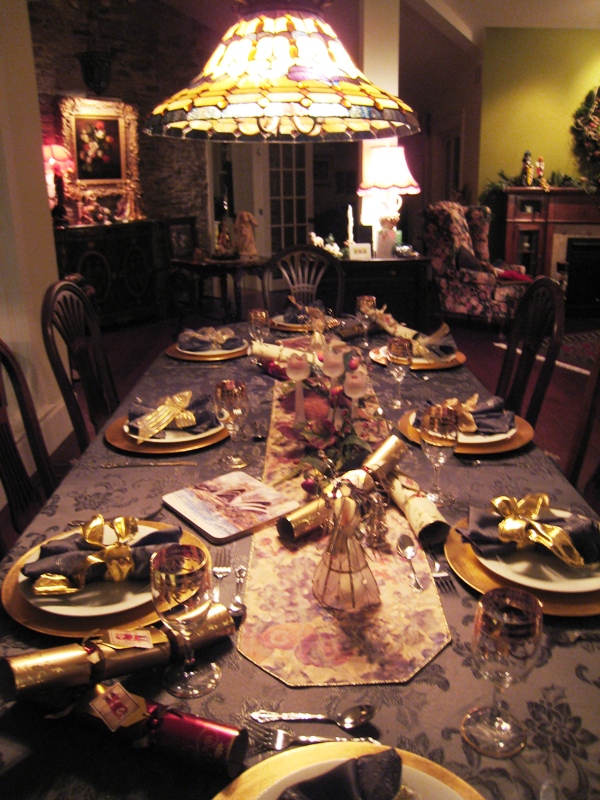 The table setting was gorgeous!
My plate: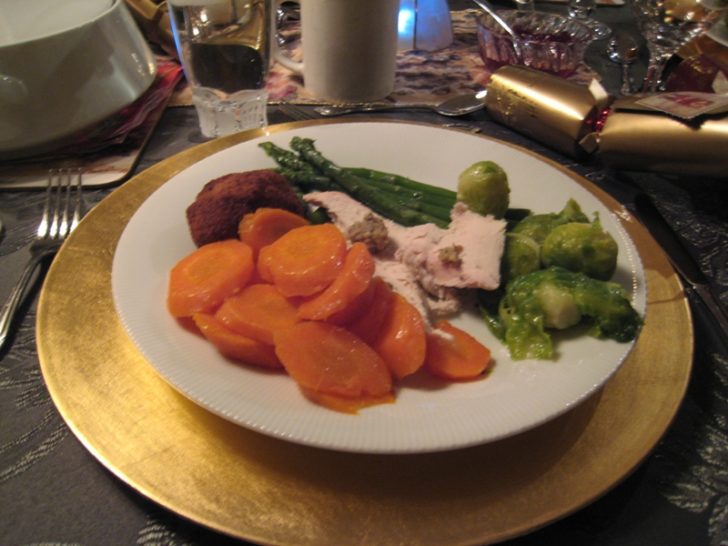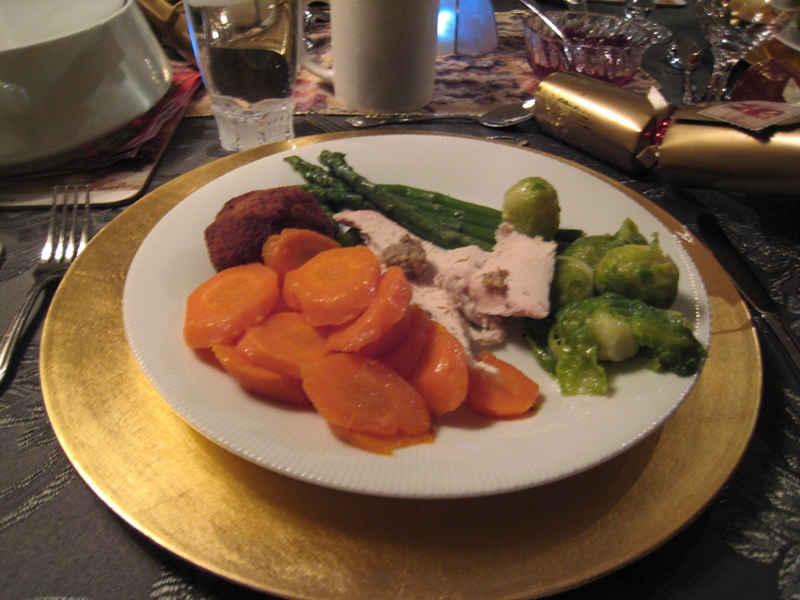 I had buttered carrots, brussel Sprouts (love these!), a small piece of turkey, a croquet (My MIL's specialty!), and 5 pieces of buttered asparagus. I had 2 more servings of the carrots– they were amazing!
For dessert I had 1/3 of a homemade frosted chocolate cupcake, 1 greek almond shortbread, and a couple spoonfuls of Tiramisu. Sorry no pic- was too excited about the good desserts! lol.
I am quite tired today so I have been reading on the couch tonight with some furry company….Benny!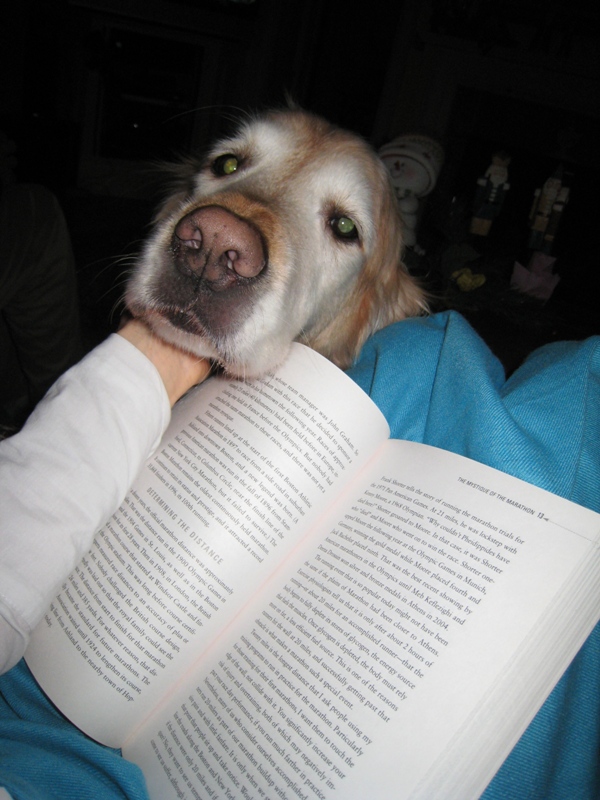 I got the book called 'Marathon: The Ultimate Training Guide" by Hal Hidgon!!!
From my Brither-in-Law. I have already read 2 chapters and it is sooooo good and so motivating! I now know why this book has been rated so highly on Amazon.