Morning everyone!
My mom took me to this fabulous organic grocery market yesterday. I was like a kid in a candy store! I imediately went to the 'bar' section to check out how many larabars they had. To my delight, they had all of the flavours!!
The grocery store we shop at in our home town only has a few flavours. Of course I picked up all of the flavours I hadn't tried and them some. :D
I also got 3 of the Mary's Organic Crackers that I hadn't tried yet: Onion, Caraway, and Black Pepper.
I also picked up a Dr. Weil Banana Manna bar because it has the same ingredients as the Banana Bread Larabar, so I am going to compare the two.
The loot: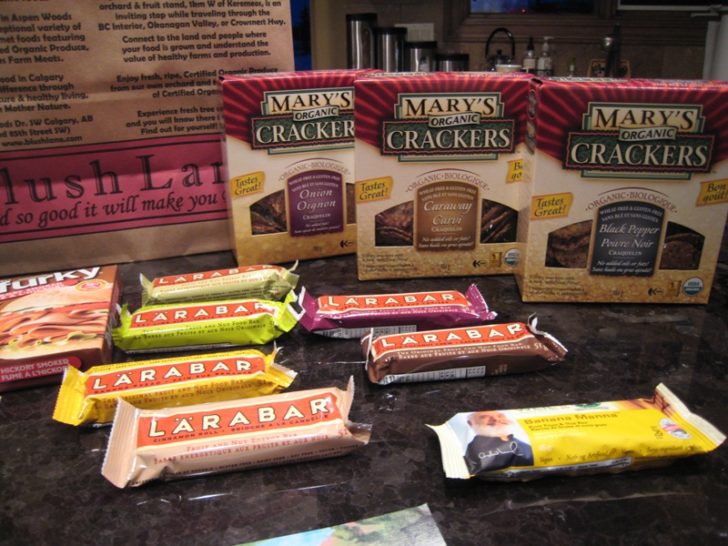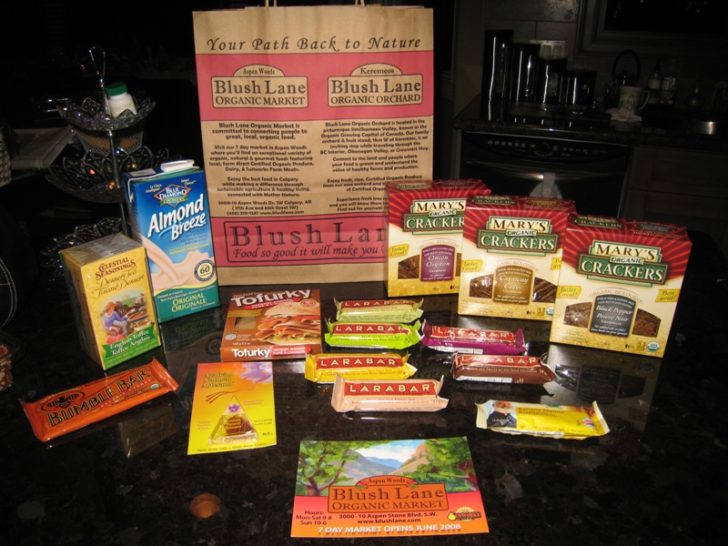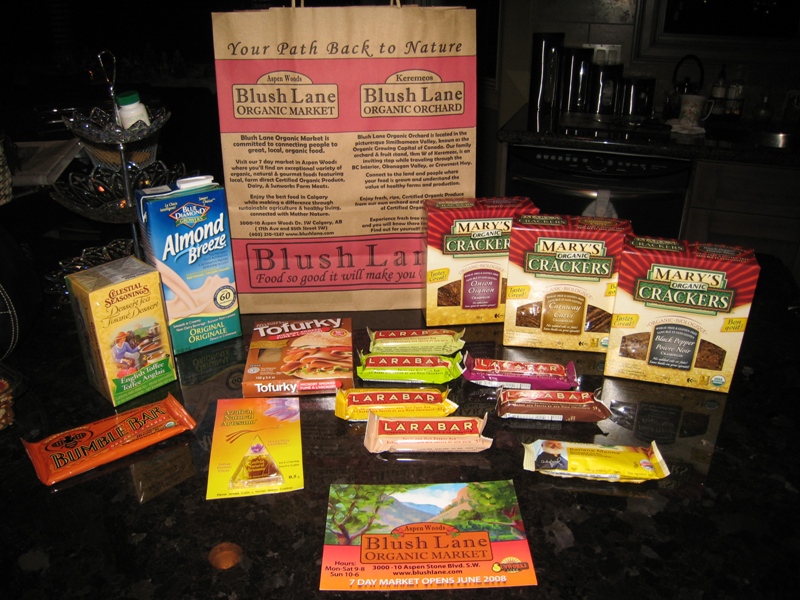 I also got Saffron (Have been looking for this everywhere!), English Toffee Tea by Celestial Seasonings (soooo good!!!), Almond Breeze in original (ony 60 cals per cup), and Tofurkey.
Hopefully my suitcase isn't over weight with the bars and crackers! haha.
The store was nestled in this beautiful chalet-like villiage: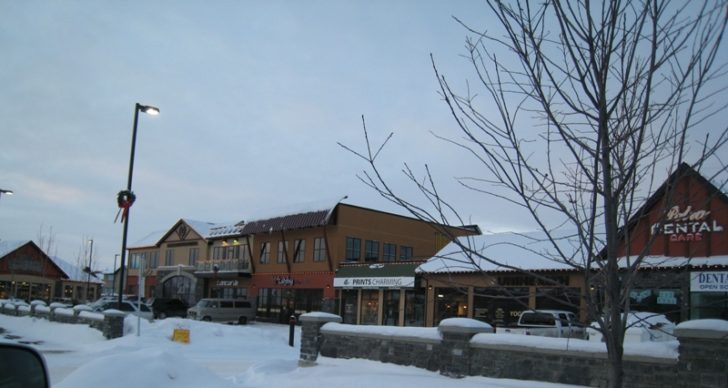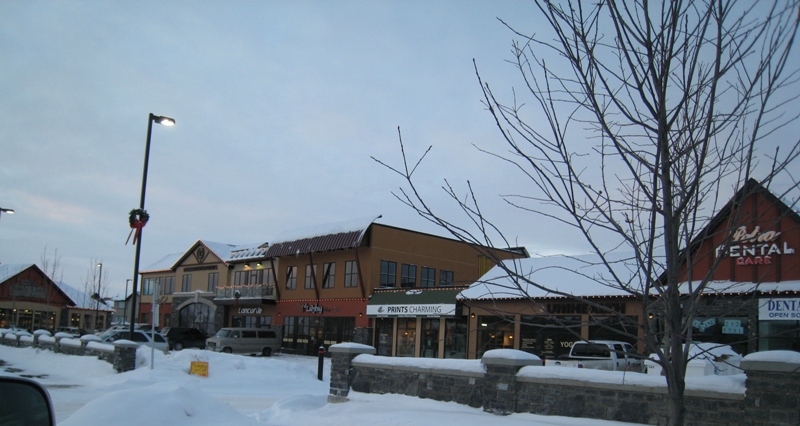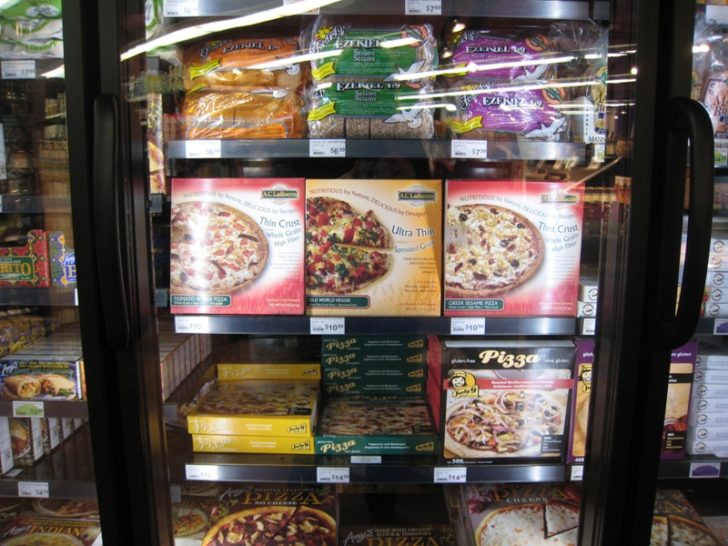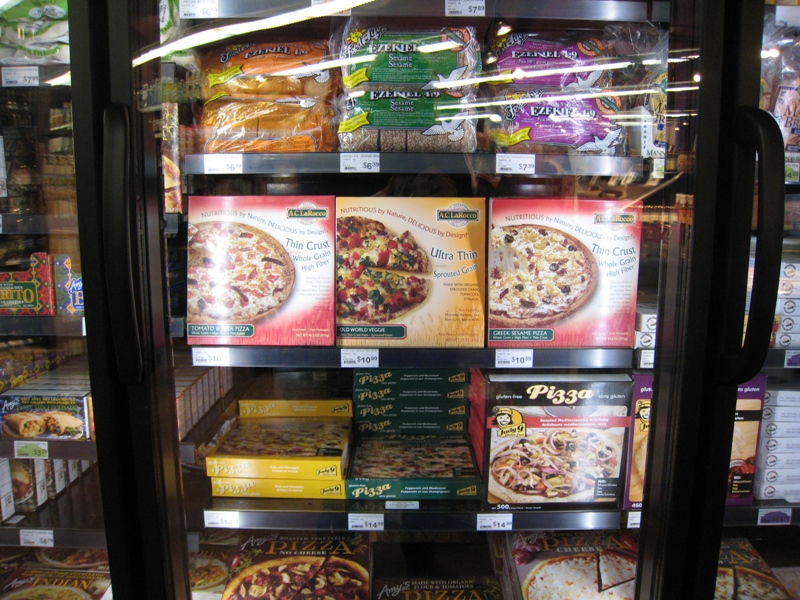 They have the biggest selection of organic pizzas Ive ever seen!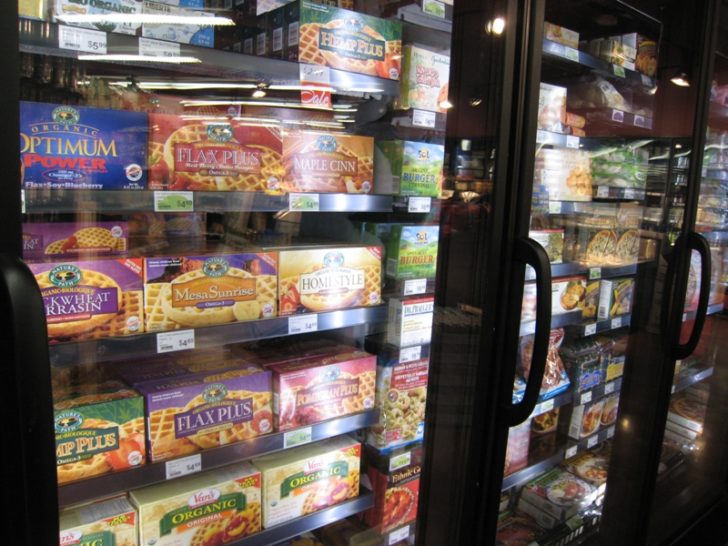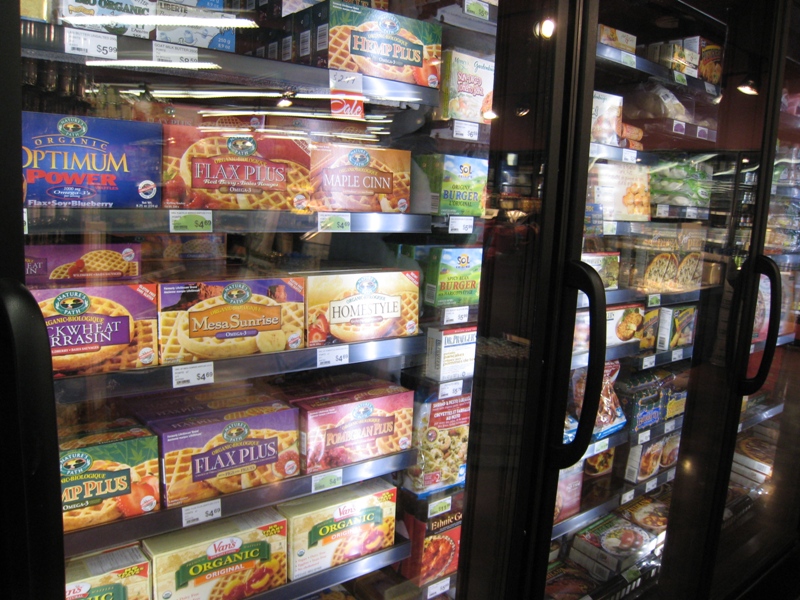 And organic spices and whatnot: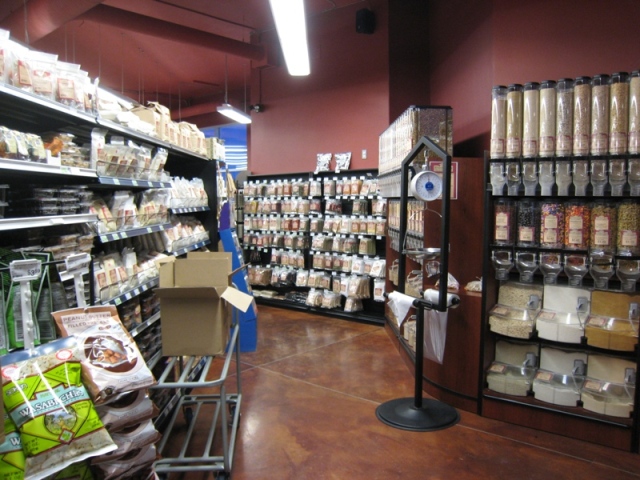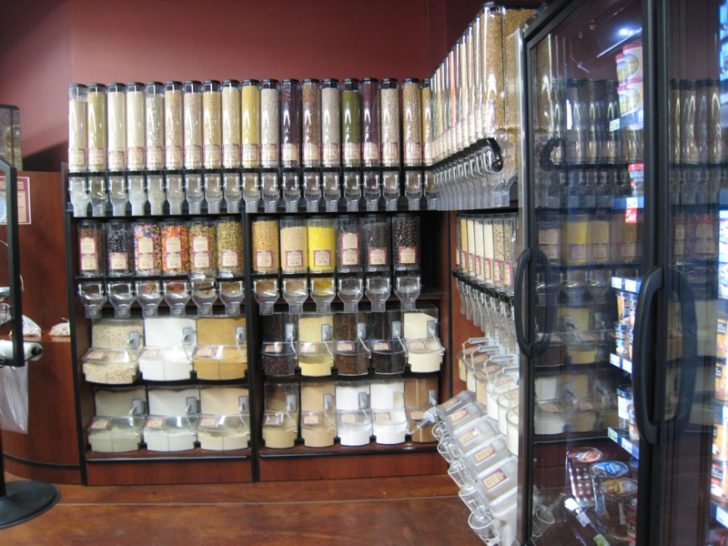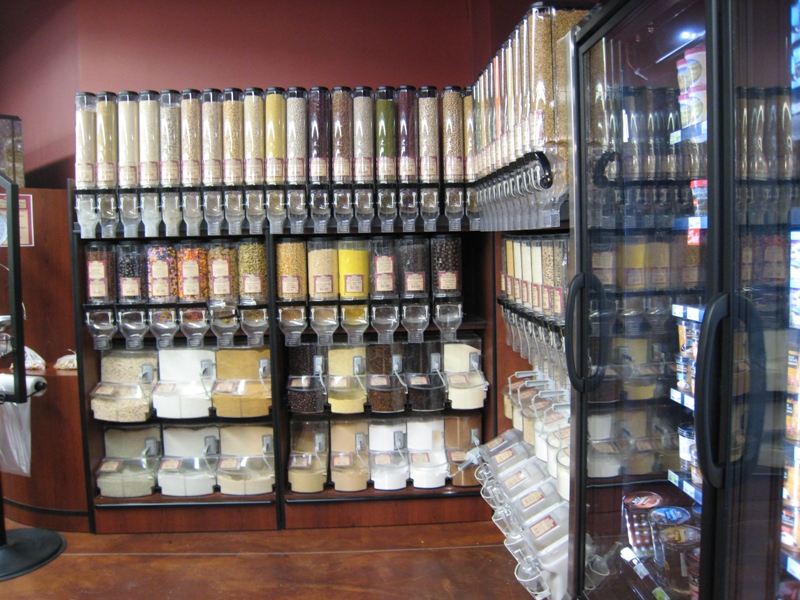 What is your favourite 'health food'?
Mine would have to be Almond Breeze, spelt, sprouted grain, and Larabars :D
Ok I am off to eat a quick brekkie and then off to the gym with my sister for a Body Pump class!
It will be interesting to see how many calories I burn compared to my normal workouts. These classes are tough!
Stay tuned for more Christmas fun today….!