Missed these?
FAQ's Installment 6
52. Tracy says: How cool about the Polar RS200. Why did you decide on that rather than the Garmin? I'm thinking of getting a heart rate monitor that also that measures distance. Do you recommend this one? Do you mind saying how much it was? Is the Polar RS200 speed and distance? How is the heart rate monitored?
So far I am happy with the Polar RS 200! Although, I wouldn't consider myself a HRM critic- it is only my second one that I have owned. I previously had a Timex HRM and I hated it. The HRM didn't work and would stop multiple times during my workout because it lost signal.
I love the RS200 because it has a soft chest strap (most other HRM have plastic chest straps that can be uncomfortable). I have it at almost the smallest tightness, so I would suggest that they make a women's and a men's size so they can ensure best fit for all (maybe they have this, I don't know). Once mine was on a bit too loose, and it chaffed, and I got a cut from it rubbing against my skin. Ouch! Now I always put Vaseline under it just to be sure.
The HRM works wonderfully, I have had no issues. The Distance and Speed is measured by a Foot Pod accessory that you attach to your shoe. My only complaint with the foot pod is that it is large and bulky. I hear that Nike makes foodpods that are so small they go under your shoe insole- that would be IDEAL! But I stuck with Polar because they have such a good reputation for HRM's.
The RS200 does what it says it does. It has multiple other functions, so I suggest looking it up before buying. You can also see a slew of reviews here on Amazon: http://www.amazon.com/review/product/B000H287NI/ref=dp_top_cm_cr_acr_txt?%5Fencoding=UTF8&showViewpoints=1
It retails for about $150-220 depending on where you buy it from. Online tends to be cheaper.
Goodluck!
 53. Trish says: Do you or any other readers have any suggestions on creams or anything to prevent laugh lines? I am 23 and already starting to notice them.
My first reaction to this question is always this: "LIVE. LAUGH. LOVE" Life is too short to worry about such things (in an ideal world!). But of course, I know the reality is that we are women, and we do worry about these things!
I don't think there are any creams out there that can reverse wrinkles, only perhaps improve their appearance. One of my favourite creams is Eucerin Sensitive Facial Skin Q10 Anti-Wrinkle Sensitive Skin Cream (Say that 10 times fast!).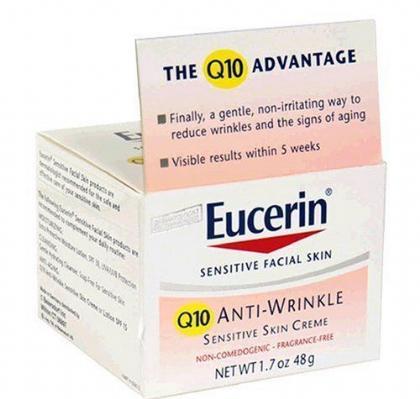 It is Non-comedogenic (won't clog pours) and it is fragrance free (if you are like me and hate smelly lotions, this rocks!).
It is rated 4.8/5 on Make-up Alley, which is virtually unheard of for an anti-wrinkle cream. I suggest you sign up on Make Up Alley if you haven't already and read all the reviews! They are outstanding.
54. Jen says: I really want to do the power 90 workout. Have you heard anything about it?
I have never heard of the Power 90 workout until you mentioned it, so I looked it up and found this website
I also checked out some reviews on Amazon.com. The DVD's were rated about 4/5 stars by 8 reviewers.
I found this Youtube Power 90 commercial for Power 90 http://www.youtube.com/watch?v=L2I4od5O94Q
I also came across this Google Video of the Power 90 workout: http://video.google.com/videoplay?docid=204010840682666852
Is it just me or is that guy creepy??? Haha.
Other than that, I don't know much about it! They could be great workout DVD's! Has anyone tried them?
55. A wonderful comment on My Road to health part IV:
T says: Wonderful post! I recently gave up number crunching when I realized that I wasn't completely over my eating disorder(s). I had long thought that I was but I realized that the control that I had from calculating every single macro, calorie, fiber etc was unhealthy even though I was eating healthily and was not binging or starving. It was all another form of obsessive control and I soon realized that when I took that control away, I felt lost and went on a down-ward spiral. 
I'm now just trying to focus on eating healthy foods and listening to my body, as well as exercising for fun and to become stronger and not purely because it's a means to weight loss. When I stopped being so obsessive, it felt scary at first and I'm still making some mistakes whilst I'm getting used to this new way of life. I was upset today regarding my health and eating and I found your post to be just so amazingly uplifting. I know I have to stick with this because I truly feel it's the only way I can become a healthy person and I need to do so much damage – tracking obsessively or falling back into an ED will not do that.
56. Girlrunningaround says: Is that a pressed tin ceiling in your kitchen? Beautiful!
It is faux tin actually! Thanks for your compliment!
57. Hangrypants says: I have a slight tea obsession, too! I have tons of decaf for night time drinking. What is your favorite kind?
Right now my favourite kinds are Celestial Seasonings Candy Cane Lane and Gingerbread Spice. I have been dying to try Eggnoggin tea, but they don't sell it here. :(
58. Greer says: I love your hair! Did you just do the curling iron trick from your previous post? I have such a hard time keeping my hair curled… do you have any tips, or is it just a lot of hairspray?
See this post for step by step instructions on how I curl my hair
What I didn't show in this particular demo was another way that I curl my hair, which is by wrapping the hair around the outside of the barrel (don't clamp it inside like normal). By doing this I achieved this curled look: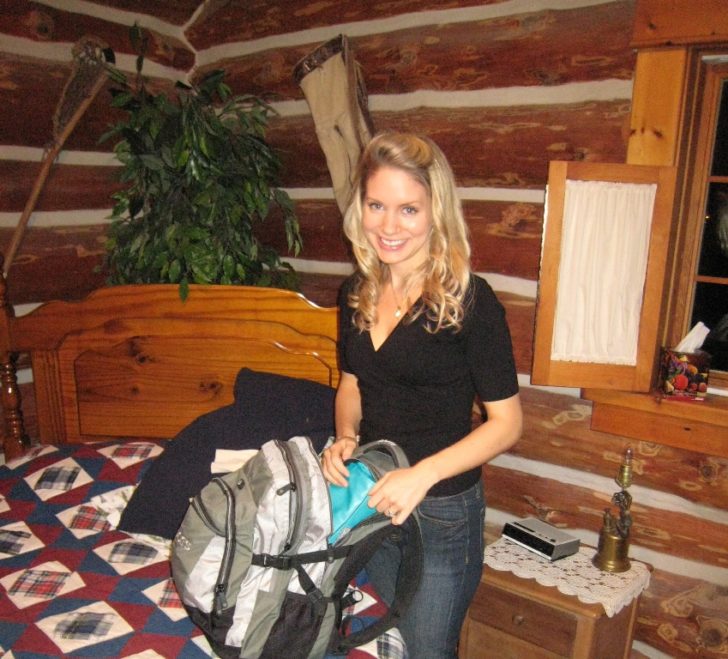 and this: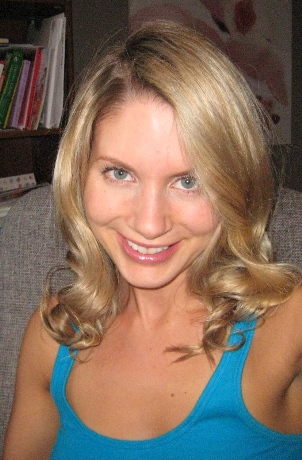 I think this method achieves a more natural look!
59. Andrea says: Saw your comment on KathEats about the FP program on Foodbuzz. Do you already have an account there? Once you set up an account and havehad it for a while (a month or so) then apply for the FPprogram. They will get in touch with you if you are selected. It might take a while, I think it was a few weeks before I got an email from them. Good luck!
Ahhh that would explain why I hadn't heard back from them for the past 2 months of stalking! Lol. I recently got an account so hopefully I hear soon!
60. JOB COMMENTS:
Girlrunningaround says: When a time comes where you need to give up the certainty and take a leap, you'll know. I've done this a few times in my life, and when it was time to let go and put faith in the future I just knew. You'll just know.
Thanks for your words of wisdom! And than you to everyone who replied to that job-related vent. :)
61. Mariposa says: The poor kitty .. couldnt get the squirrel!! Will you let Sketchie out in the springtime?
No, Sketchie is an indoor cat. If we let him out he'd never come back! That I am sure of- he has 7th generation Asian Leopard in him and he is much too wild.
62. Kaneil says: I have always wanted to make gingerbread cookies – but I want them to be chewy instead of crunchy. Any tips?
This is the super soft gingerbread cookie that I used for my wedding favours (I baked about 600 or so of these!). Everyone raved about them.
I also hear that cornstarch makes cookies chewier too. Many chocolate chip cookie recipes have a secret ingredient of corn starch.
~~~~~~~~~~~~~~~~~~~~~~~~~~~~~~~~~~~~~~~~~~~~~~~~~~~~~~~~~~~~~~~~~~~~~~~~~~~~~~~~~~~~~~~~~~~~~~~~~~~~~~~~~~~~~~~~~~~~~~~~~~~~~
Sorry about the weird formatting above. For some reason when I copy and paste from Word it goes all wonky!!! ahhh so annoying!
Ok, only 16 pages of comments to get caught up on now- I'm getting there! :D Don't worry I will eventually get to all your questions! If you have something more urgent please email me. :)
Night!
The greatest happiness of life it the conviction that we are loved – loved for ourselves, or rather, loved in spite of ourselves.
Victor Marie Hugo