We were lying on a beach in Mexico. The moon was full and bright and there were millions of stars in the sky. It was our first night on our first 'official' vacation together, and we were loving every minute of it. We hadn't slept for over 24 hours, but we didn't care.
We had a fabulous dinner at the Grande Bahia Principe- the servers entertained us beyond our wildest dreams (we even got Tequila shots brought to our table). They knew that we were in love and kept asking if we were on our honeymoon. Some day, I thought.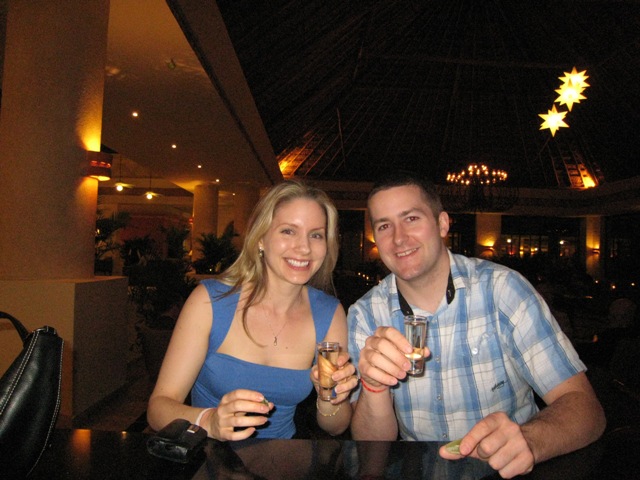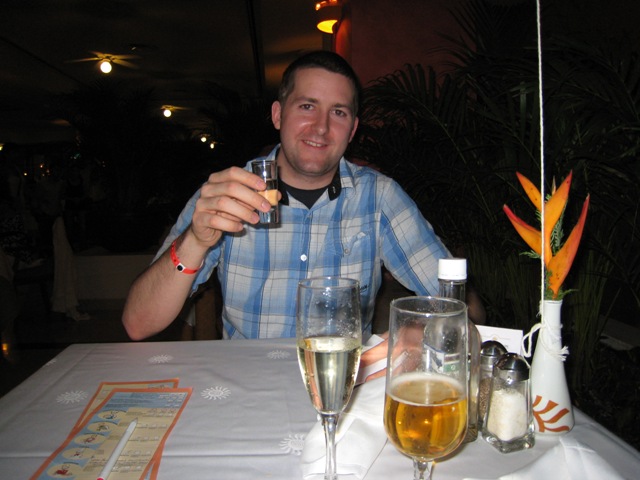 After dinner we took a walk around the resort. Nothing but the moonlight lit our path. The night was warm and there was a nice, gentle breeze in the air.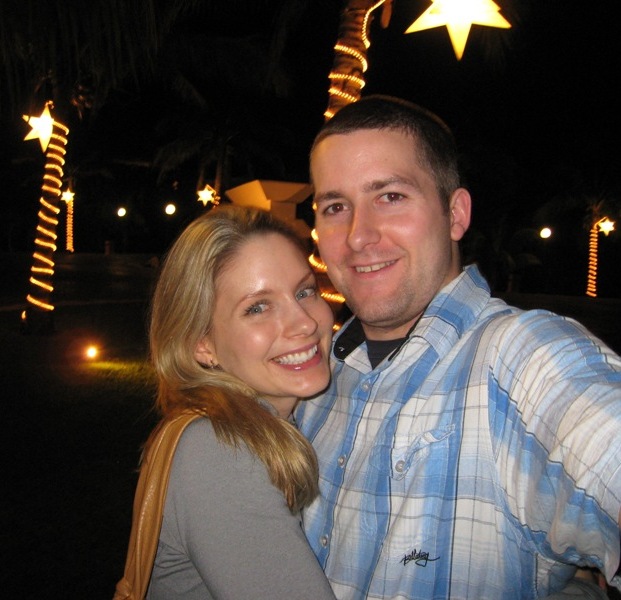 We laughed and played around before settling on a couple of the lounge chairs that we pushed together. We relaxed there in complete and utter peace as the waves crashed around us.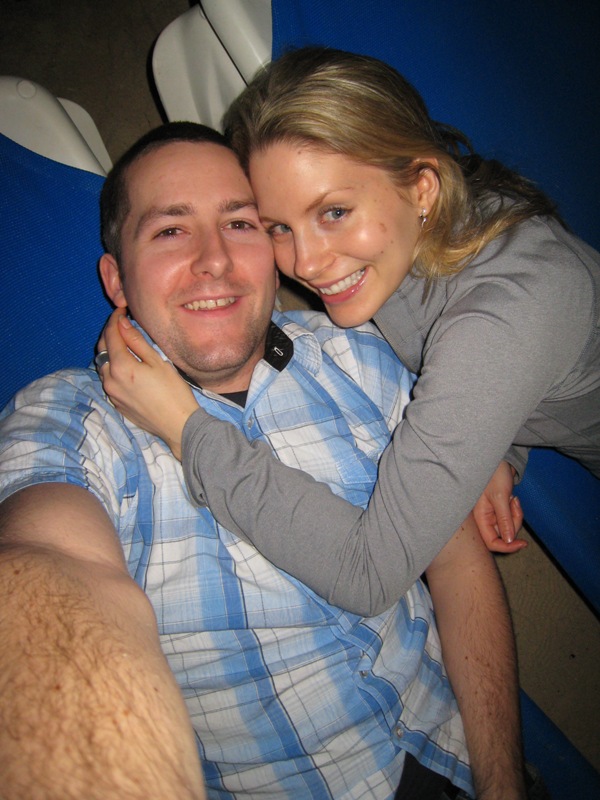 We decided to head back to our room as the lack of sleep was setting in! Just as we were leaving, Eric pulled me aside to a small light that lit the pathway along the beach.
He grabbed my hands and held them in his. And he looked at me, shaking slightly, and said:
"I love you so much. You are my soul mate…
I brought something for you…"
He reached into his back pocket pulling out his wallet.
Some Mexican pesos?! I wondered. :D
He unzipped the change compartment of his wallet and pulled out a folded up piece of lined paper, until a ring popped out and before I knew it he was on the sand kneeling. He asked me if I would marry him.
Me crying, I squeeked, "Are you serious!???? Of course I will!"
It was the happiest day of my life next to our wedding day.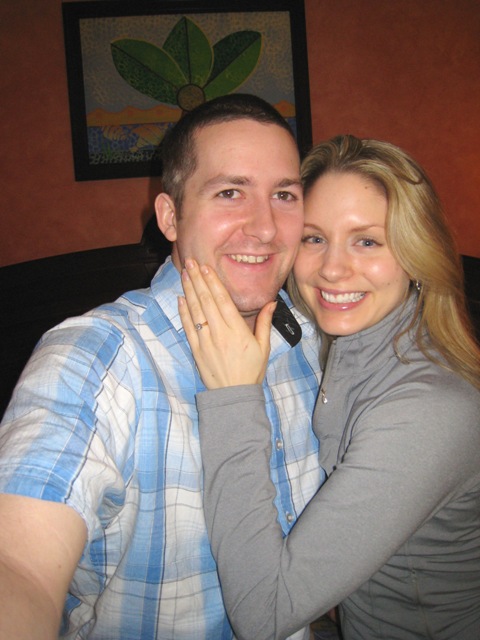 Eric chicken scratched on a piece of notebook paper the timeline of our day- Saturday December 15, 2008- which was exactly 1 year ago today! (PS- the thing about the strip search was a joke!)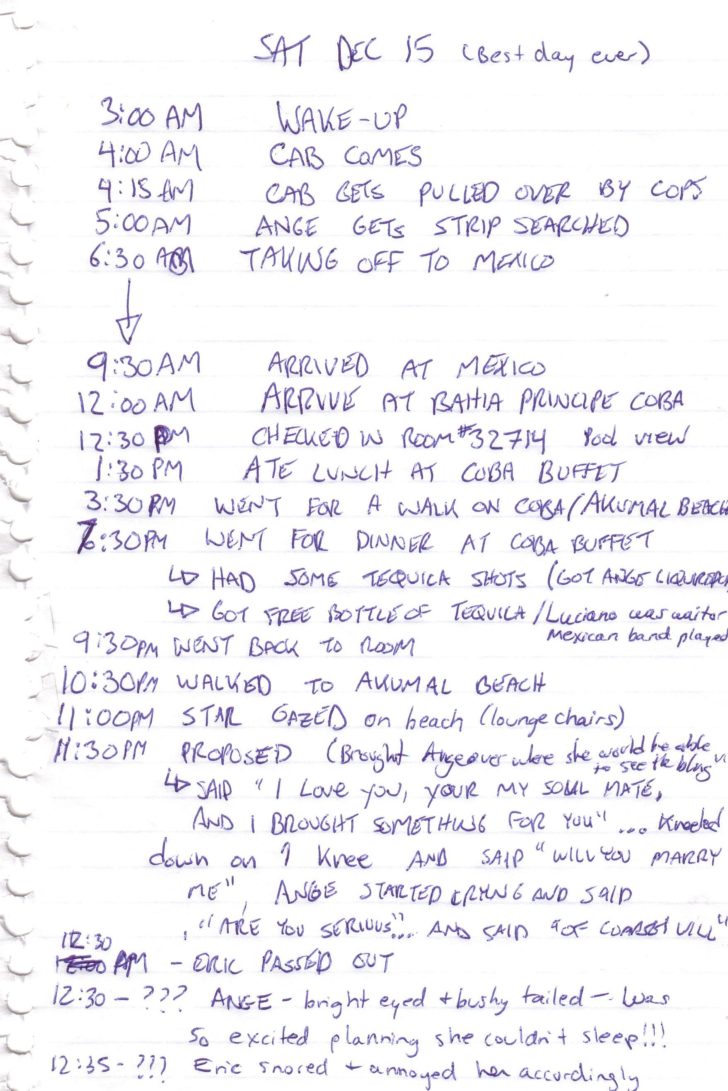 in 8 months we were married!