Hello there!
I am using Windows Live Writer (Blogging tool!) for the first time today, so I hope that my post turns out OK! I hear it is supposed to save tons of time, so here's hoping! Thanks Kath!
Update: Ok, so I'm not liking how Live Writer is formatting my pictures!!! I wonder if I am doing something wrong?? Any tips?
I must say- I have awoken to better Sundays than this!
It is freezing rain outside, gloomy, and I've had a headache all day. But, being a person who likes to make the most out of every situation, I decided to forget about it and carry on with a super fun Sunday! :) Hopefully you all are doing the same!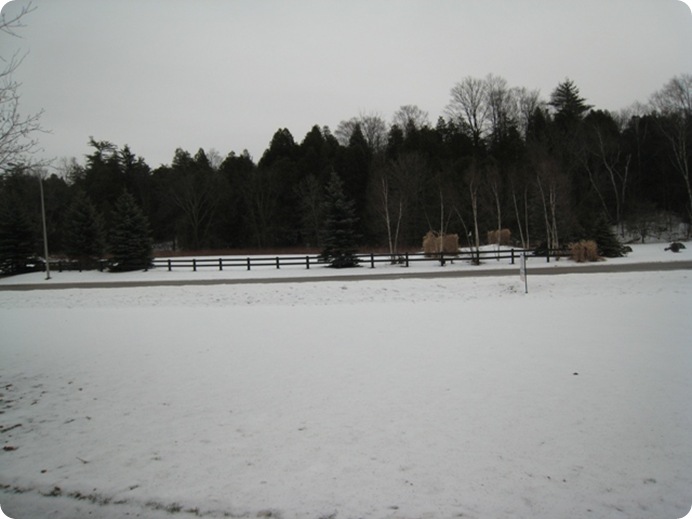 The winter blahs sometimes do get the best of me. I try to stay very viligant on my Vitamin D intake (1,000 IU's a day) because living in a Northern climate, I know that I am not getting enough Vitamin D from the sun. Vit D and calcium/magnesium are the only supplements I add to my diet.
Curious about the benfits of Vitamin D? Read more here.
~~~~~~~~~~~~~~~~~~~~~~~~~~~~~~~~~~~~~~~~~~~~~~~~~~~~~~~~~~~~~~~~~~~~~~~~~~~~~~~~~~~~~~~~~~~~~
I wasn't going to let my headache get in the way of my long run day!
Before my run, I had a Homemade Pecan Pie Larabar. It was good, although not as good as the real Larabar!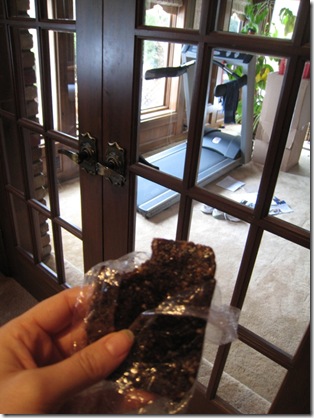 My run was great, despite not getting into the groove until mile 4.5!
Details:
0.10 mile walking warm-up, 4.0 mph, incline 4%
6 mile run (6 mph/10 min mile pace; incline 4%)
I ran at a consistent pace/incline except for a 1 min. interval at incline 15 (I got bored!) and my last 1/4 mile I ran it at 7.5 mph to finish strong
0.20 mile walking cool down, 3.5 mph, incline 4%
Total Duration: 63 mins.
Max heart rate: 173 bpm (89% of max)
Avg heart rate: 153 bpm (78% of max)
It felt great to be finished! :) Tomorrow will be a X-training day to give my sore and tired legs a break. I might try to download a yoga fitness video if I can.
I had a lovely breakfast of Spelt cereal, pomegranate seeds, and Almond Breeze Milk. I also had two super delicious Clementine's.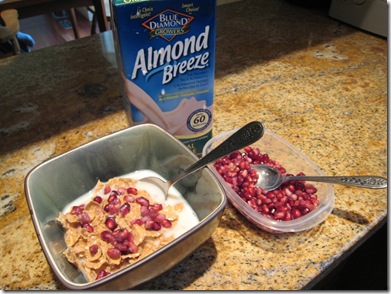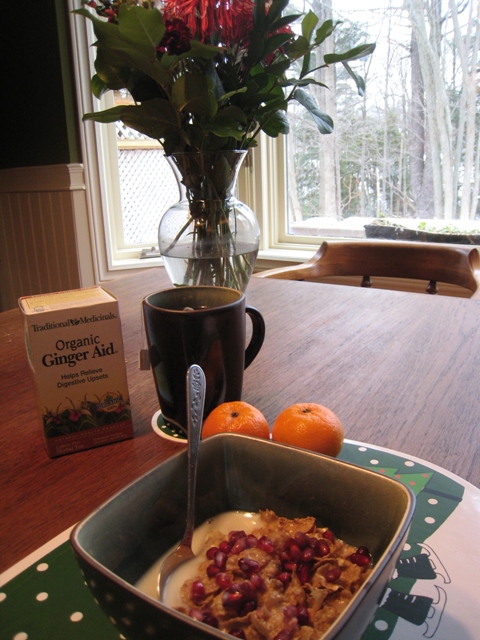 And some Ginger Aid tea…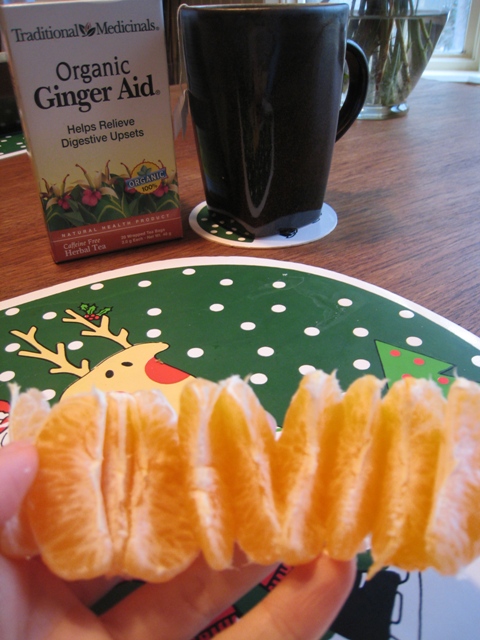 Ginger tea is supposed to be great for gastrointestinal upset (My stomach was fine but I wanted to try something different!). I am not crazy about the taste, but it did leave my stomach feeling quite fresh & happy. :D
I am still hungry (thanks to my 530 calorie torching run!) so I will likely be having a BIG lunch soon! :D
 ~~~~~~~~~~~~~~~~~~~~~~~~~~~~~~~~~~~~~~~~~~~~~~~~~~~~~~~~~~~~~~~~~~~~~~~~~~~~~~~~~~~~~~~~~~~
Now for some random pictures…
The first one is me at my Master's Convocation this year :D
My brother's party fridge!!!!! How's that for a stocked fridge???
See you later!
The greatest mistake you can make in life is to be continually fearing you will make one.
– Elbert Hubbard