Good evening! [I don't know why but whenever I say 'good evening' I always picture myself saying it in a creepy dracula voice….muhauha….I'm weird I know!)
I hope you are all having a great weekend!
I have had a busy day– we have been doing laundry non-stop (it's amazing how much accumulates in 2.5 weeks!). We also had lots of errands to run today- Christmas shopping, etc.
I had to buy my secret santa gift which just so happens to be for my BOSS! Agh, could I have gotten a more difficult pick? How do you buy your boss a secret santa gift for $20 and not seem like a cheap skate. I think I spent about $25-30 on her even though the limit was $20.
I got her a set of 4 really neat looking Martini glasses (she always jokes that she's "going straight home to have a big, fat martini" LOL) and I got her some Bailey's chocolates. I hope she likes it! If not, I will pretend like I didn't get her. lol.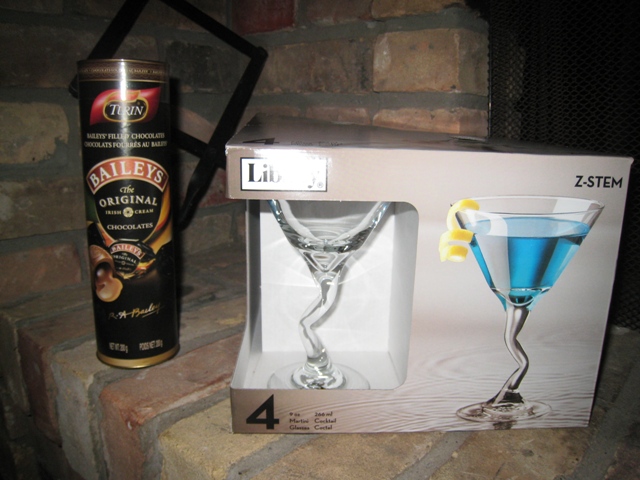 There is definitely a buzz of activity in all of the shopping centres- we even noticed a lot more traffic on the highway early evening, apparently everyone was leaving the malls and heading home for dinner like us!
When we got home we were quite hungry so I made us some mini pizzas with salad on the side. Quick and easy!
We did some Christmas decorating too…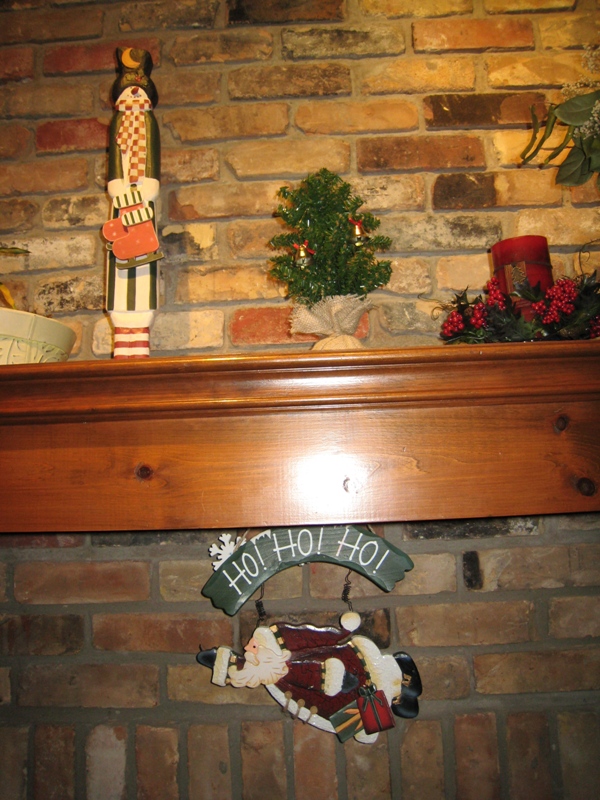 Eric also put a couple red and green spot lights out front of the house and decorated a plant with lights indoors. :D
And they're spent…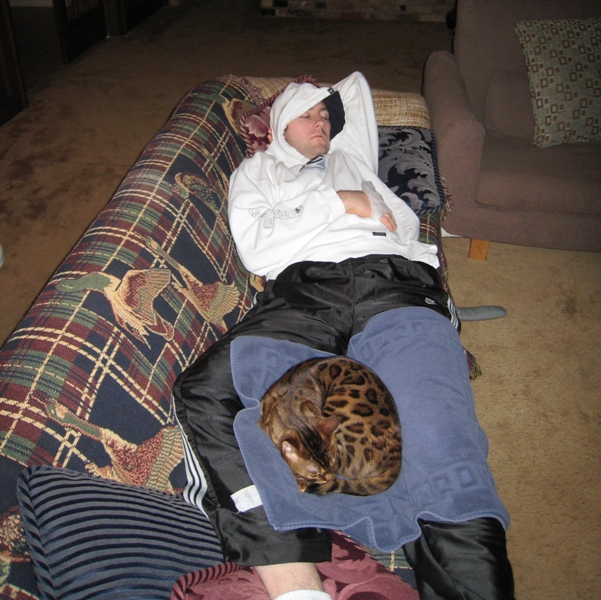 We're supposed to be going to see the cartoon called 'Bolt' at the movies tonight, but I'm not so sure after seeing these two…lol. The fun never stops around here!!! haha.
~~~~~~~~~~~~~~~~~~~~~~~~~~~~~~~~~~~~~~~~~~~~~~~~~~~~~~~~~~~~~~~~~~~~~~~~~~~~~~~~~~~~~~~~~~
I also attempted to re-create the Pecan Pie Larabar tonight, with somewhat disappointing results…
Ok, maybe I am being a bit hard on myself. After the success of my Banana Bread Larabar, it was hard to take it when my Pecan Pie Larabar was not a spitting image (and taste).
I mean, it was only 3 ingredients, how hard could it be?
Attempt  1 Combo
1/2 cup dates

2/9 cup pecans (essentially 2/3 of a 1/3 cup) then I topped it off with almonds (1/3 of 1/3 cup)
Sorry to be so confusing, it has been one of those nights in the kitchen!
Attempt #1 proved to be quite sweet, and when I ripped open an actual Pecan Pie Larabar, my re-creation was much darker in comparison. *Sigh. It was still very tasty though! And I will certainly be eating Attempt #1.
Attempt 2 Combo:
1/3 cup dates
2/9 cup pecans (essentially 2/3 of a 1/3 cup) then I topped it off with almonds (1/3 of 1/3 cup)
I reduced the amount of dates in order to make it a bit less sweet, lighter in colour, and more pecan-y.
Directions:
1. Put dates in a food processor for about 45 seconds. Remove from bowl. Set aside in a small bowl.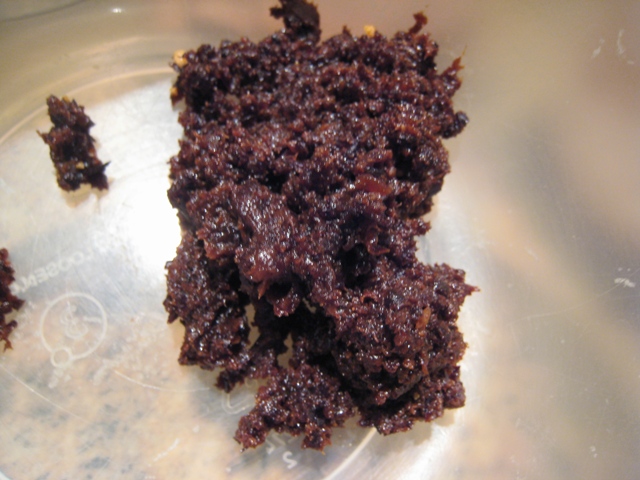 2. Add nuts and process for about 45 seconds.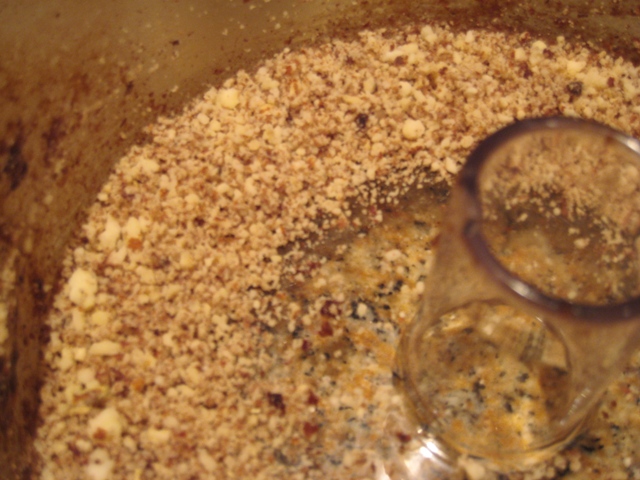 3. Combine and mix together with hands. Prepare to get sticky. :D (Remove Rings!)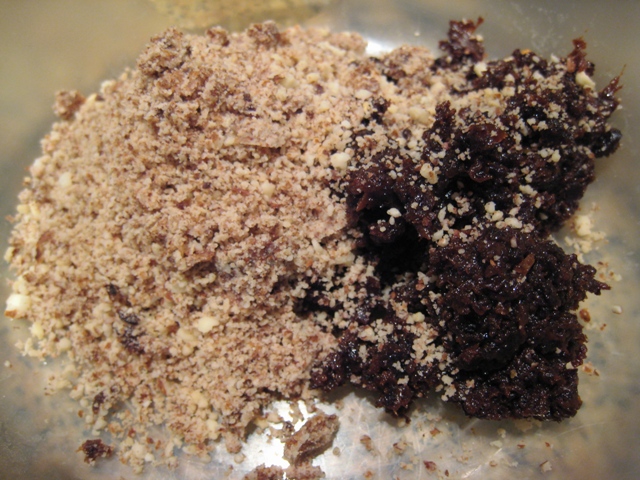 4. Divide into two equal halves. Place each half in the centre of a piece of saran wrap and form into a bar shape (or whatever shape you desire!)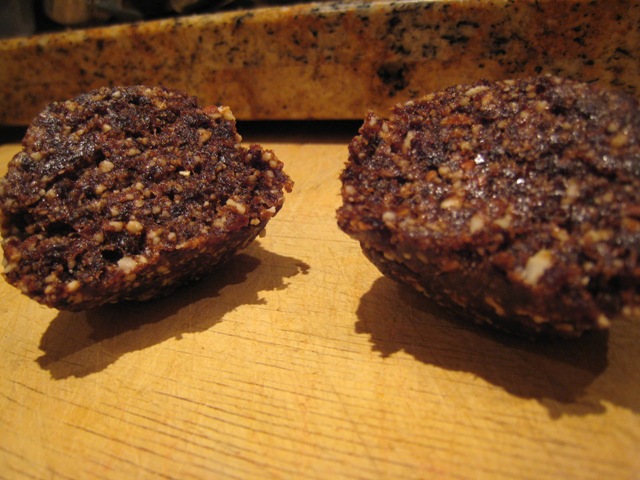 I guess I was so down and out about the outcome of this Pecan Pie attempt, I forgot to take a picture of the final product. I guess you will have to use your imagination! :D Or see this post!
I compared my result to the real Pecan Pie Larabar, and the real Larabar won hands down in taste. My attempt was still tasty, but I have by no means perfected it yet! I need to find the perfect combo of those 3 ingredients. Maybe someone else will have better luck than me??
~~~~~~~~~~~~~~~~~~~~~~~~~~~~~~~~~~~~~~~~~~~~~~~~~~~~~~~~~~~~~~~~~~~~~~~~~~~~~~~~~~~~~~~~~~
Some Barcelona honeymoon pictures: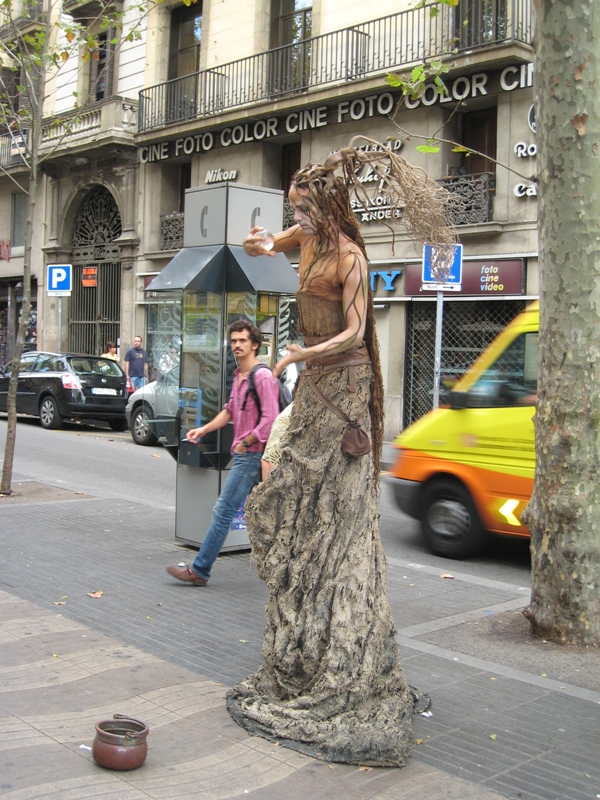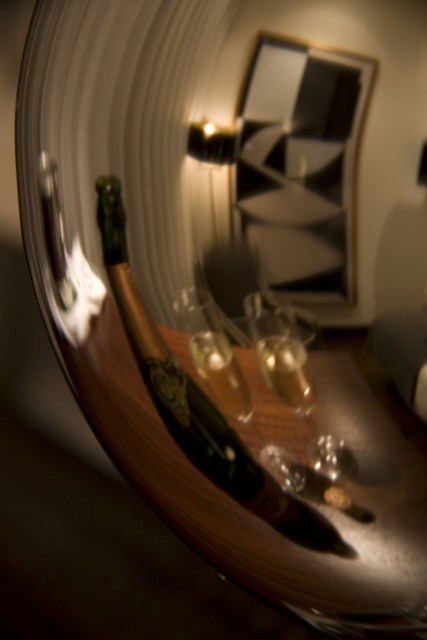 Love that pic…its our champagne reflecting on the ice bucket :)
~~~~~~~~~~~~~~~~~~~~~~~~~~~~~~~~~~~~~~~~~~~~~~~~~~~~~~~~~~~~~~~~~~~~~~~~~~~~~~~~~~~~~~~~~~
Gosh now I can barely keep my eyes open! I guess the 6 hours of sleep is catching up on me!
See you tomorrow!
I learned that it is the weak who are cruel, and that gentleness is to be expected only from the strong.
– Leo Rosten