I got up this morning after a nice 9 hours of sleep! It felt so good to get a full nights rest after a week of sustaining off of 6-7 hours. I awoke and knew I had to try out the Larabar Experiment asap!
After browsing through many Larabar attempts online, I stumbled across this magnificient blog: Wellsphere where the author had successfully attempted to re-create various combos of the well-know Larabar.
I thought, this is it!
However, not being someone who likes to follow recipes, I decided my first attempt would be my own, but following the same proportions as used in the Wellsphere recipe.
Her proportions tend to include:
1/4 cup dates
1/4 cup dried fruit
1/3 cup nuts
This varies slightly depending on what flavour you chose.
I immediately went on the Larabar website and decided that my first attempt would be the Coconut Cream Pie.
My take on Coconut Cream Pie Larabars….
Homemade Coconut Cream Pie Larabars
1/4 cup chopped dates (roughly chopped whole dates, not pre -chopped)
1/4 cup unsweetened coconut
1/3 cup whole cashews and almonds (mixed)
½ teaspoon Extra Virgin Coconut Oil
1. Set out two pieces of plastic wrap for shaping and wrapping the bars. Do this first; you'll have sticky fingers when you need it.
2.  Roughly chop 1/4 cup dates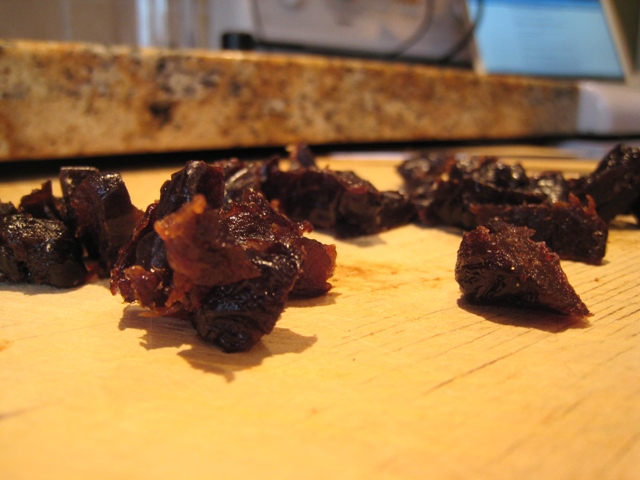 3. Measure 1/4 cup unsweetened coconut. Place dates and coconut in food processor for a couple minutes. Remove mixture and set aside in a small bowl.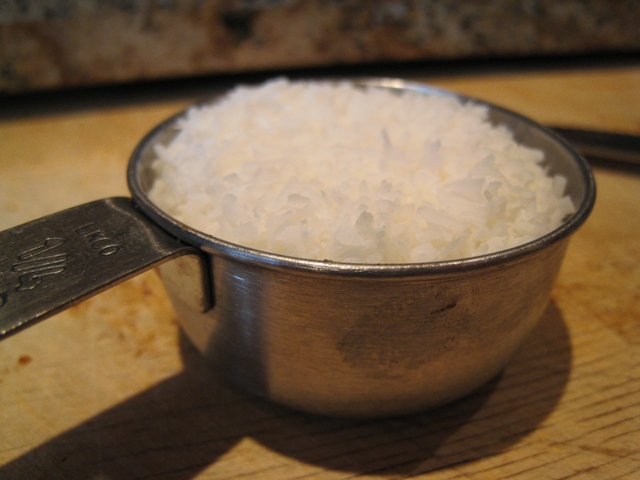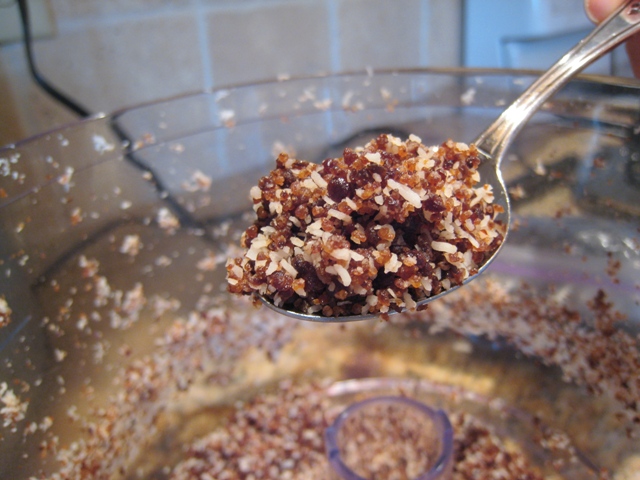 4. Add the nuts to the processor and pulse until finely chopped. Add the nuts, along with coconut oil, to the bowl with the date paste. Use your fingers to knead the nuts into the paste.
5. Form into a ball and divide into 2 halves.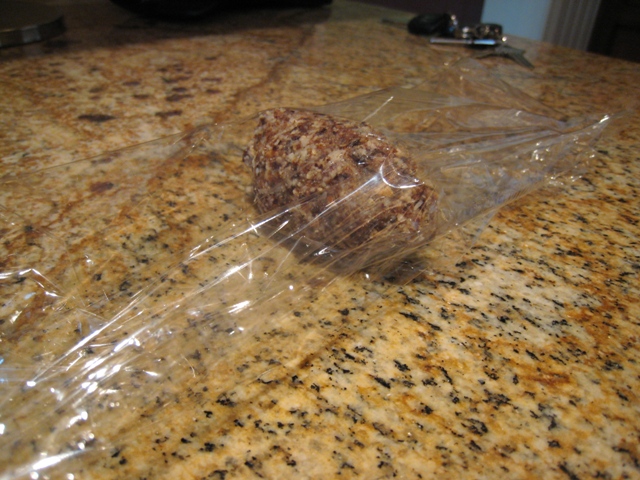 6. Place each half onto a square of saran warp. Squish and form until it creates your desired shape.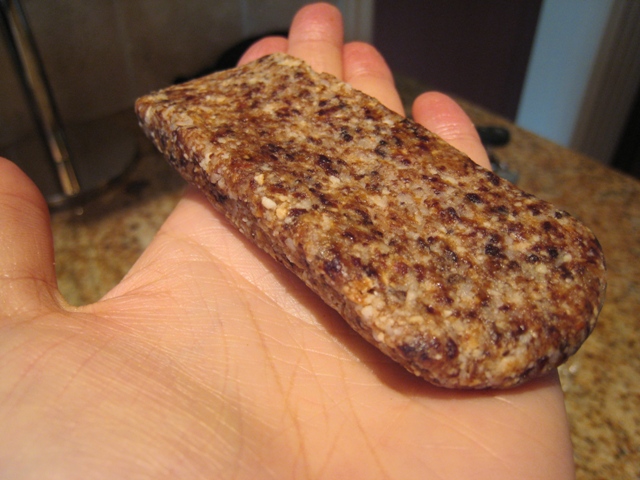 And for Volume eaters…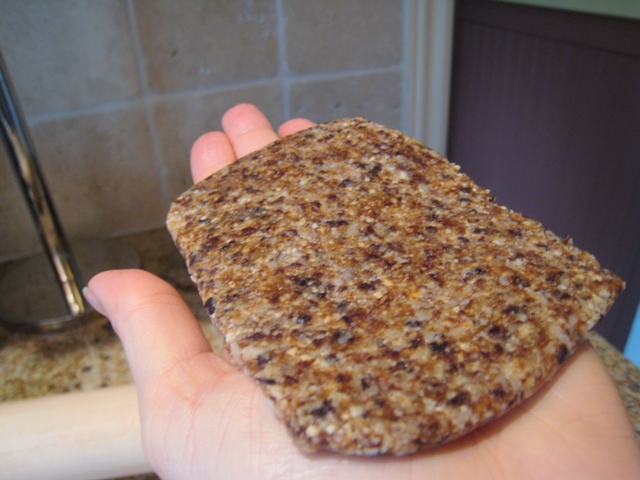 7. Refrigerate!
Camilla from Wellsphere says, "LARA BARS use a multi-layer package that keeps out UV light and oxygen, which, in turn, maintains freshness without the use of preservatives. I use plain old plastic wrap and my refrigerator, then pop one in my bag when I'm ready to go."
Interesting!
Makes 2 bars @ approx. 280 kcals each.
My taste test?
It was a good first attempt! I have never had the Coconut Cream Pie Larabar though so I am not sure if this tastes even somewhat similar to it. It wasn't as sweet as I would prefer though, so you could always try using sweetened coconut.
This combo of dates and coconut was quite dry, so I would suggest adding the coconut oil to the date/coconut mixture right from the get go. The oil will help develop this into a paste.
I rate this first attempt a 3.5/5 stars.
I am very encouraged now to try and make a bunch of different combos & save some money!
In fact, as soon as I finished this recipe, I created attempt #2…
But I am going to make you wait in anticipation for this next 'doughy' and 'chocolatey' recipe (and better tasting in my opinion!) until after my workout. I am running a bit behind this morning!
For my pre-workout snack I had a serving of my attempt #2…and it was delicious. :D
See you soon…! :D
~~~~~~~~~~~~~~~~~~~~~~~~~~~~~~~~~~~~~~~~~~~~~~~~~~~~~~~~~~~~~~~~~~~~~~~~~~~~~~~~~~~~~~~~~~~~~~~~~~~~~~~~~~~~~~~~~~~~~~~~~~~~
I cannot give you the formula for success, but I can give you the formula for failure–which is:
Try to please everybody.
~Herbert Bayard Swope