Goodnight everyone!
Well, it looks like I am in over my head with this baking stuff! Who knew baking 100 gingerbread cookies would be so much work!? I forgot how much work rolling, working, and cutting the dough was- and how much time it took. It took me a full 3 hours to make about 80 cookies. I agree to 100 (minimum) so I think I am going to make a batch of sugar cookies sometime this weekend and call it a day!
The recipe I used is called 'Gingerbread Boy Cookies' by Donna Sasser. I found the recipe on All Recipes website!
INGREDIENTS
1/2 cup butter, cubed
1/2 cup sugar
1/2 cup molasses
2 teaspoons white vinegar
1 egg, beaten
3 cups all-purpose flour
1/2 teaspoon baking soda
1/2 teaspoon ground ginger
1/2 teaspoon ground cinnamon
1/4 teaspoon salt
     (I tripled this recipe)
DIRECTIONS
In a saucepan, combine the butter, sugar, molasses and vinegar; bring to a boil, stirring constantly. Remove from the heat; cool to lukewarm. Stir in egg. Combine the flour, baking soda, ginger, cinnamon and salt; stir into molasses mixture to form a soft dough.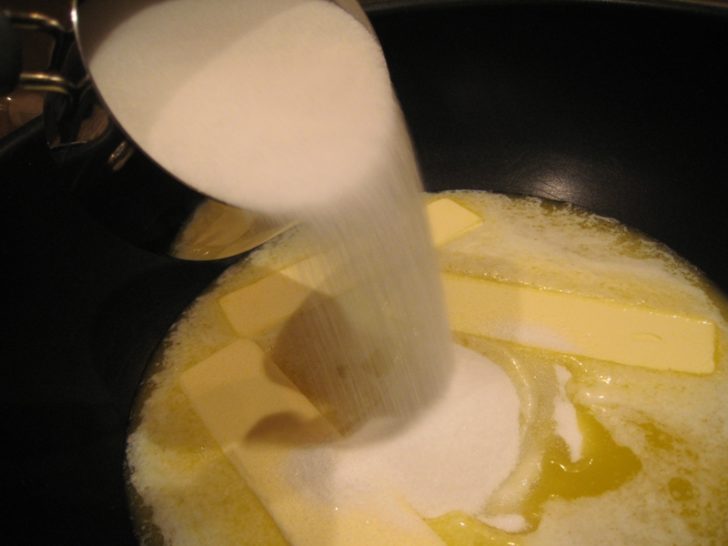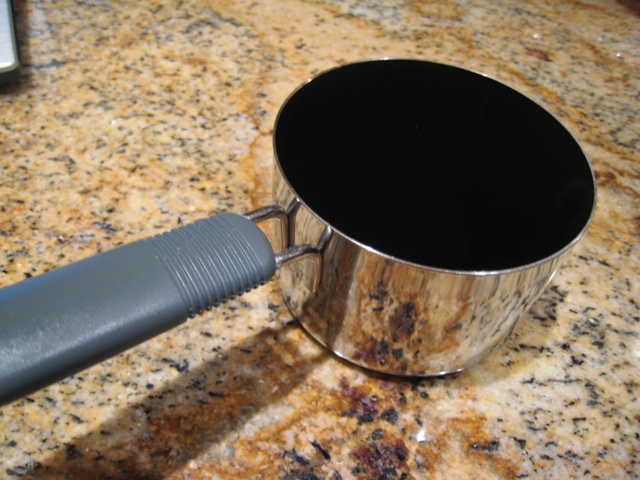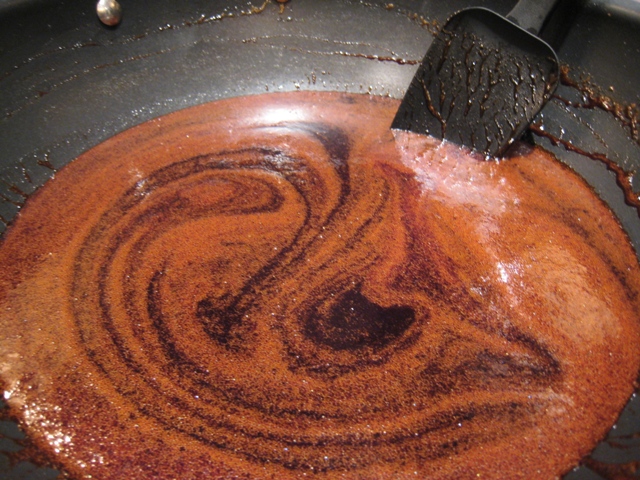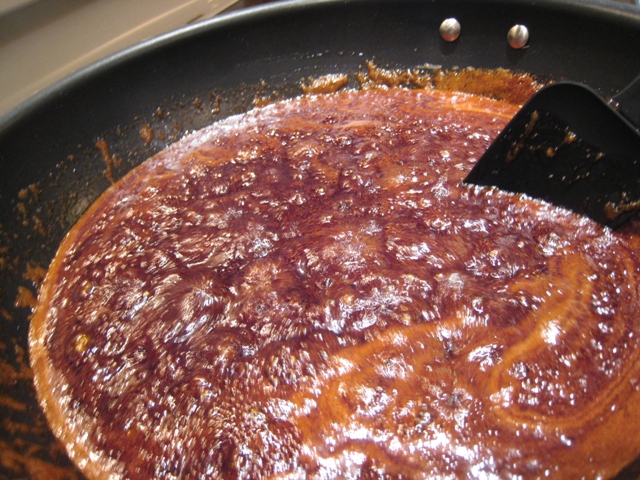 The mixture looked so cool when it was boiling.
2.  Divide dough into thirds. Shape each portion into a disk; wrap in plastic wrap. Refrigerate for at least 2 hours or until easy to handle.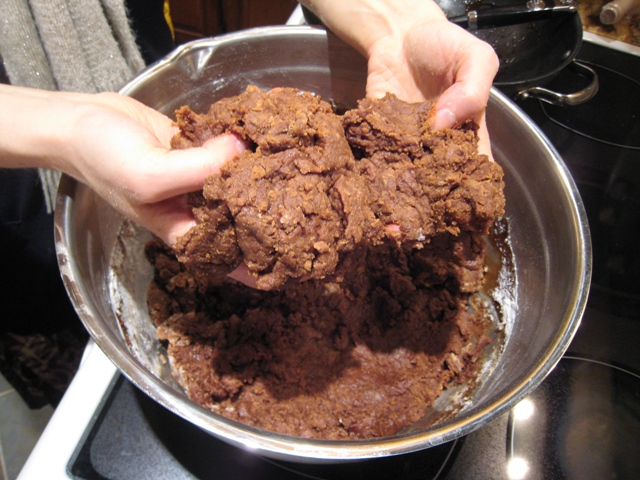 3.  On a lightly floured surface, roll dough to 1/4-in. thickness. Cut with a floured 3-in. gingerbread boy cookie cutter. Place on greased baking sheets. Bake at 375 degrees F for 7-9 minutes or until edges are firm. Remove to wire racks.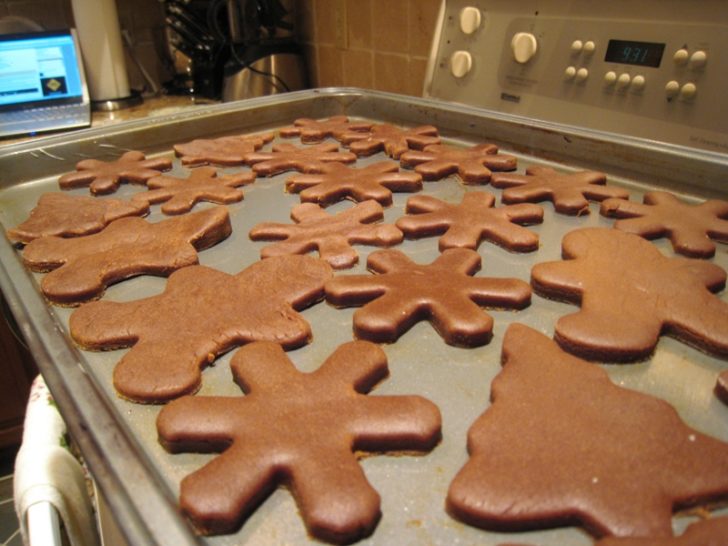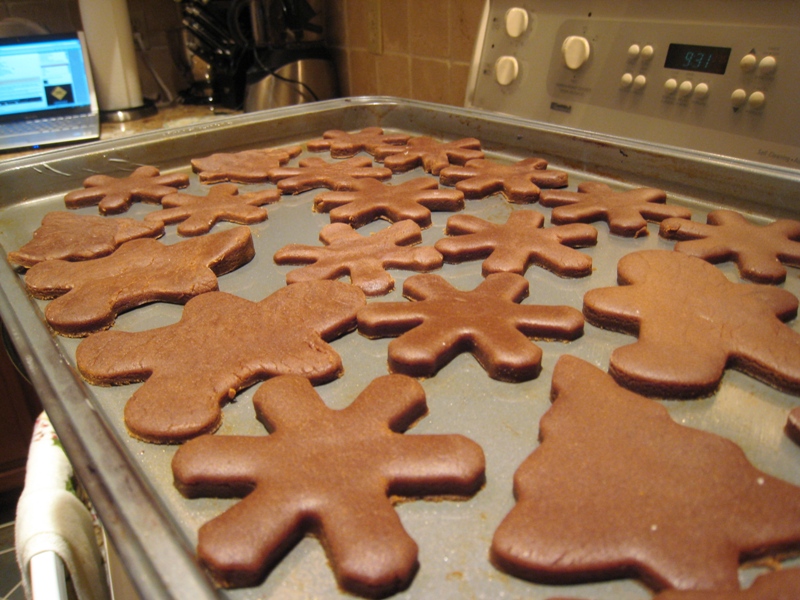 They turned out fabulous! Except that I burned the first batch….oops! It is hard work mixing such a huge batch by hand….my arm was burning!!! I quickly stuffed a few cookies in my mouth *just to check they were good* hehe
The bad news? I had no time to try out the homemade Larabar experiment. I promise tomorrow I will try it out!! I am literally exhausted right now! Time to relax for a couple hours before bed. Tomorrow is going to be another busy day of baking and unpacking!
Hope you have a wonderful start to your weekend!!! :D
~~~~~~~~~~~~~~~~~~~~~~~~~~~~~~~~~~~~~~~~~~~~~~~~~~~~~~~~~~~~~~~~~~~~~~~~~~~~~~~~~~~~~~~~~~~~~~~~~~~~~~~~~~~~~~~~~~~~~~~~~~~~~~~~~~~~~~~~~~~
First say to yourself what you would be;
and then do what you have to do.
Epictetus