Morning peeps! :D
I woke up with excitement to run on The Running Beast this morning. :) I quickly got changed and headed downstairs (equipped with the Britney CD on my Ipod of course). I had a great 3 mile run:
3 mins warm-up, incline 7
3 mile run @ 5.6 mph, incline 7
cool down walking
Total duration: 38 mins.
Max heart rate: 176 (90% of max)
Avg heart rate: 159 (82% of max)
For some reason my run felt a bit harder than normal and my heart rate was higher than on my old treadmill- must just be a difference in machine??
~~~~~~~~~~~~~~~~~~~~~~~~~~~~~~~~~~~~~~~~~~~~~~~~~~~~~~~~~~~~~~~~~~~~~~~~~~~~~~~~~~~~~~~~
I found another box of books to unpack! I knew I was missing some…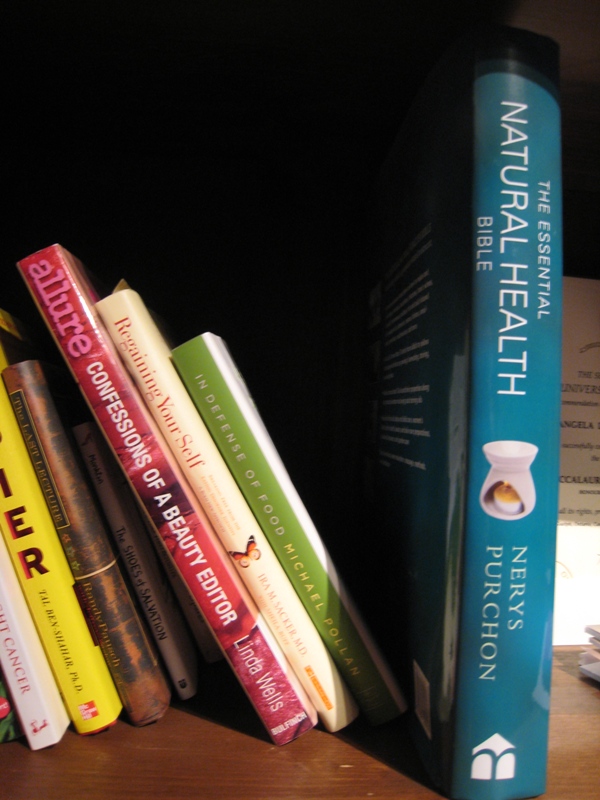 Books shown above:
Confessions of a Beauty Editor

The Last Lecture

Regaining Your Self

In Defense of Food (haven't had time to read yet!)

The Essential Natural Health Bible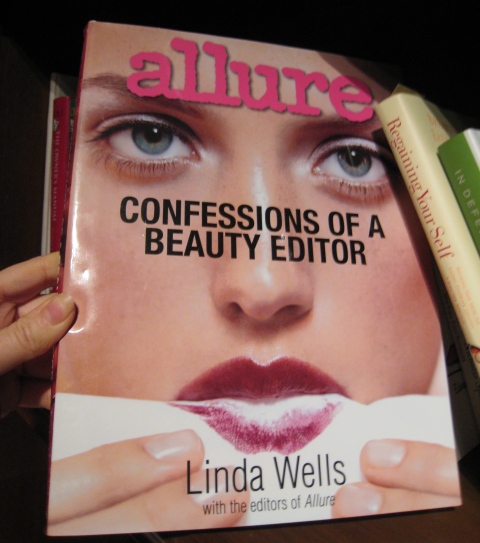 Being a beauty freak, I was naturally interested when I heard about this book coming out by Allure Magazine's beauty Editor, Linda Wells.
However, I was a bit disappointed. The book is quite a bit of fluff and is geared toward a beginner level of beauty know-how. I'm not saying I know everything about beauty tips and tricks, but most of the stuff in this book was fairly basic and I had heard it before. I haven't finished it yet, just sort of browsed through different sections, so perhaps my opinion will change once I finish it.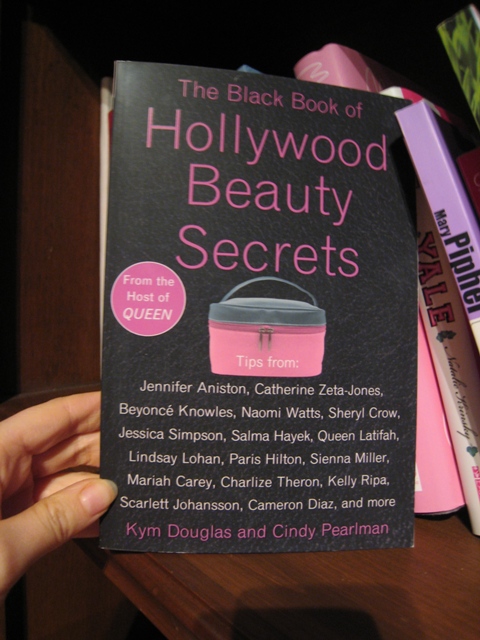 However, I LOVED, love, loved The Black Book of Hollywood Beauty Secrets! I originally saw Kym Douglas on The View and I knew I had to buy this book. I read it from cover to cover and it was filled with tons of beauty tricks that I hadn't heard of before.
I am going to be featuring some of these celebrity secrets in the blog over the next week or so! Stay tuned!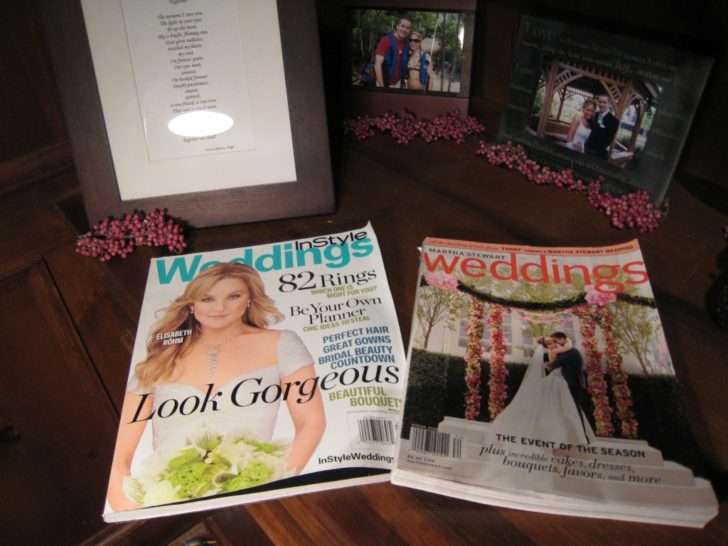 Yes, I kept my two favourite wedding magazines from when I was planning my wedding! I figure it would be neat to show my kids some day. :D I looked over these magazines a gazillion times for ideas. They were filled with great info!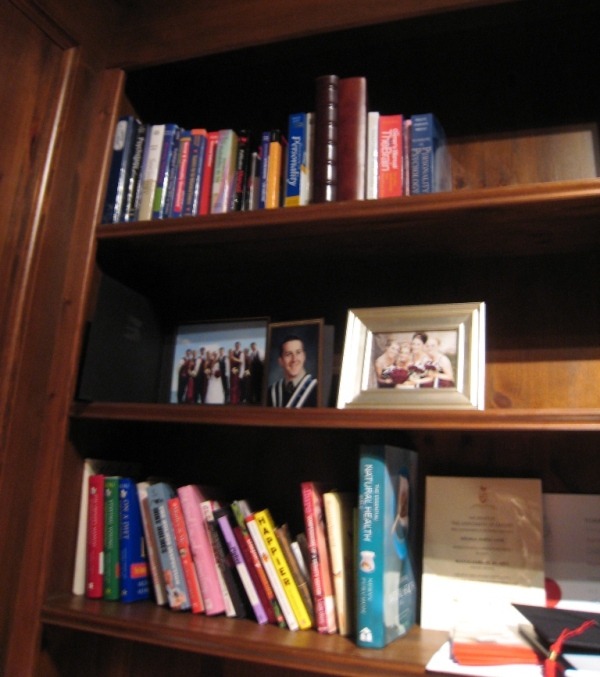 The book shelf- the top shelf is old university books- haha! Out of sight, out of mind, right?? After 7 years of university, I am happy to put them 'away'.
Well, I hope you all have a fabulous & fit day! One more day til Friday! :D See you later for my thoughts on the Britney Interview…and more.
~~~~~~~~~~~~~~~~~~~~~~~~~~~~~~~~~~~~~~~~~~~~~~~~~~~~~~~~~~~~~~~~~~~~~~~~~~~~~~~~~~~~~~~~~
It is the trouble that never comes that causes the loss of sleep.
~Chas. Austin Bates