Ok, I think I am in a better frame of mind, that I can write this Celebrity Beauty Secrets post without the guilt that I am writing complete fluff.
Hey, we all need a little fluff now and then right? :D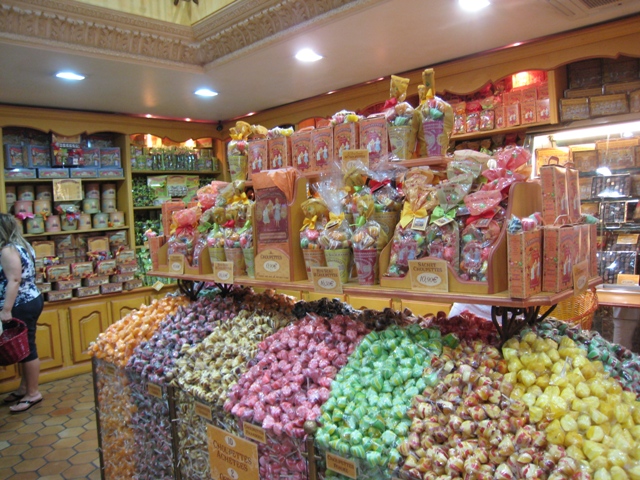 Can I just say that I am literally floored by the outpouring of all of your comments about my previous post? Wow. I am so lucky to have such a wonderful group of people reading this blog and being willing to share their own stories and lend their support. Truly nothing short of amazing.
It is honestly crazy how many of us are in unhappy situations. What is truly awesome is reading about reader's stories of how they overcame a bad situation:
AGS wrote:
You're not alone. I was in a similar situation a couple years ago. I was working at a great organization with great people, and had lots of opportunities (3 promotions in 2.5 years). Guess what? I wasn't happy.

So I committed to meeting with a group of 3 other women and we went through the book The Pathfinder (N. Lore). There are lots of other good books out there (such as What Color is Your Parachute). I devoted time each week to dreaming, researching, info-interviewing for a year. Guess what? I'm now on the path I want to be. It took two years total, to finally be where I am. . . but I did it. The bottom line: I never ask myself "why am I doing this?" each morning on the way out the door. And I no longer drive my husband nuts with my whining!

Maybe this is just a bad day. Or maybe you might want to set aside time to investigate some alternatives. . . Hope tomorrow is better for you either way!
Thank you for sharing- you give everyone of us hope! Good for you for having the courage to follow your dream.
I know that something needs to change, in fact, I feel that it will be happening in the near future. I guess this sometimes frustrating phase, is just preparing myself and figuring out what I want to do. Nothing worth while in life comes easy, right?
~~~~~~~~~~~~~~~~~~~~~~~~~~~~~~~~~~~~~~~~~~~~~~~~~~~~~~~~~~~~~~~~~~~~~~~~~~~~~~~~~~~~~~~~~~
And now onto some light-hearted fluff to put a smile on your face and tickle your beauty funny bone:
These tips and tricks are taken from one of my favourite & fun beauty books:
The Black Book of Hollywood Beauty Secrets by: Kym Douglas and Condy Pearlman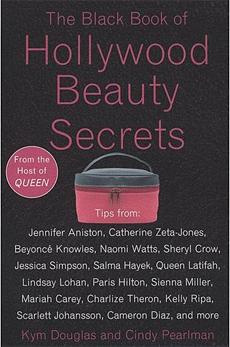 Got a shiny T-zone and no powder to fix it? Sarah Jessica Parker and Tyra Banks use Toilet Seat Covers from public bathrooms as a quick and free oil blotting paper. Apparently the tissue paper expensive clothing stores wrap your clothes in also works! Gross but cool!

Dry, flaky skin? Top L.A. Skin Guru, Heather Hale, uses a kitchen sponge in the shower to exfoliate her skin. She says, "You know, the one that is yellow and spongy and green on one side? I use the rough green side on the bottoms of my feet and it exfoliates just as well as any foot file"

Want to know the secret to looking fab after 40? Diane Lane says, "I think it's that I smile a lot. I think anyone who smiles automatically looks better, try it at home. :) Amen!

Nothing is more beautiful than happiness that radiates from the inside

The secret to looking fab over 50? Jane Seymour says, "No botox. No facelifts. None of that obsessiveness. I will tell you what works for me. A number of years ago I almost died. I was very sick and in the hospital and I left my body. At that moment I realized that you take nothing with you, including your perfectly smooth, line-free face. All you really have in this life is how you feel and what you are going to leave behind."

In Sorrento, Italy- one of my favourite places

How does Kristen Davis from Sex and the City get her shiny locks? "First of all I drink lots of water, that is super important. I also wash my hair with Keratase shampoo and conditioner because my hair gets super beat up on the set. I also buy palm nut oil (found in health food stores) and it is magical as a hair conditioner. It doesn't weigh your hair down and it makes your hair super shiny."
That's all for now….stay tuned for more celebrity beauty secrets all week long!
~~~~~~~~~~~~~~~~~~~~~~~~~~~~~~~~~~~~~~~~~~~~~~~~~~~~~~~~~~~~~~~~~~~~~~~~~~~~~~~~~~~~~~~~~~
"I'm all about fashion, cheeseburgers, and bright red lipstick."
~Scarlett Johansson