Morning everyone!
It is really nice having a Monday off work!
Eric and I slept in after another late night of unpacking. We were up until 1:15am- eek!
We woke up to a beautiful snow-covered scene!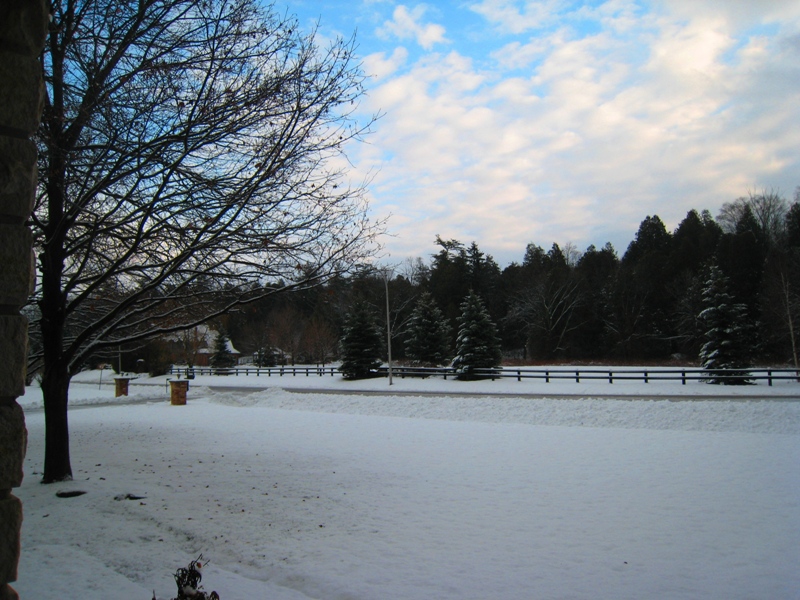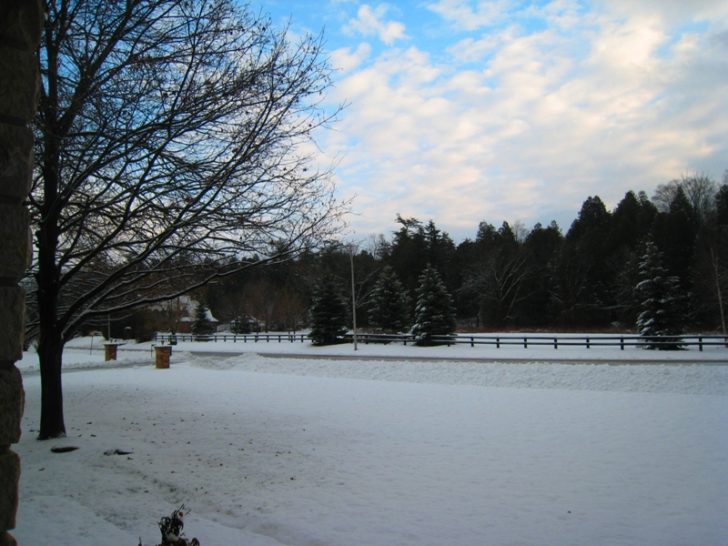 Looking out the kitchen window….
Around midnight last night, Eric brought up some of our wedding gifts that were in storage…and it was like Christmas morning!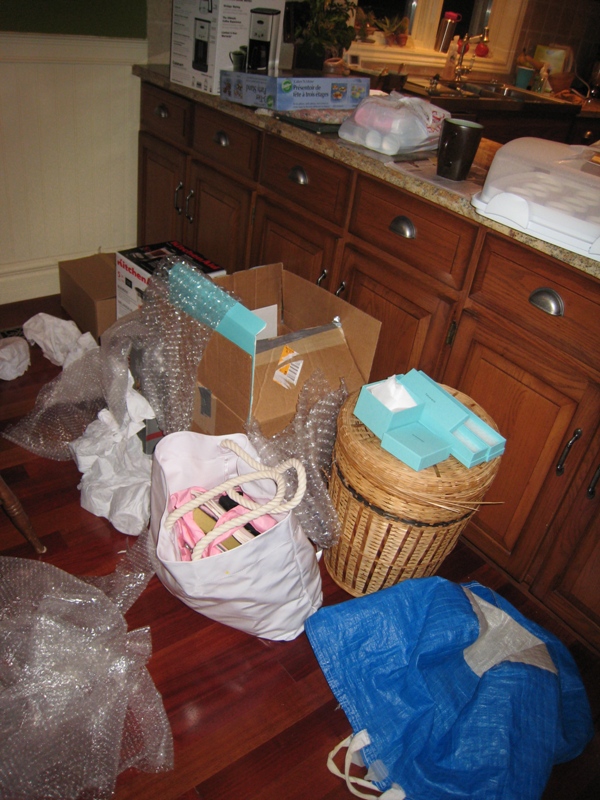 And I even unpacked our first Christmas santa…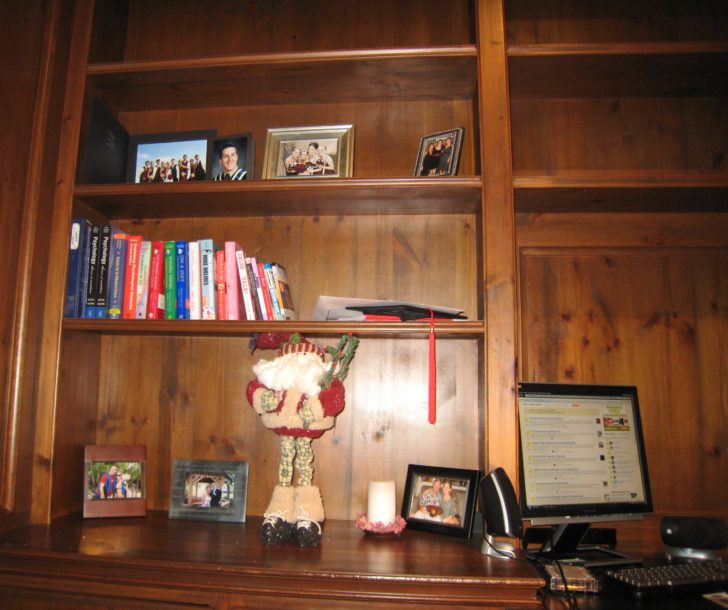 Can you tell what books I have on my shelf???
Our lil stinker of a cat, had an accident on my Mother-In-Law's bed this morning!!!! Agh!!! :( I think he was mad that we kicked him out of our room this morning at 7am. Luckily she wasn't here to witness such a stench! Not a great thing to wake up to in the morning though!
Plans for today:
Buy treadmill
Get in some exercise (not sure what!?)
Unpack
Play Christmas music!
Prep for work tomorrow
Sorry for another lame post…I promise they will get back to normal soon!!
Audios Amigos!
PS- Does anyone know where I can watch the Britney interview online?
~~~~~~~~~~~~~~~~~~~~~~~~~~~~~~~~~~~~~~~~~~~~~~~~~~~~~~~~~~~~~~~~~~~~~~~~~~~~
Nothing is impossible; there are ways that lead to everything, and if we had sufficient will we should always have sufficient means. It is often merely for an excuse that we say things are impossible.

~Francois La Rochefoucauld