Good evening everyone!
We've had a busy day once again! I hope you all enjoyed your weekend. :D
Some of you were very close to guessing what I made for dinner last night!
I made a 7-Layer Tortilla Pie! (aka Mexican Lasagna)
It was sooo delicious. I made a few modifications to the recipe (as per usual!) My modifications are in brackets next to the ingredients:
INGREDIENTS
2 (15 ounce) cans pinto beans, drained and rinsed
1 cup salsa, divided
2 cloves garlic, minced
2 tablespoons chopped fresh cilantro (I didn't have any, but this would be a nice addition)
1 (15 ounce) can black beans, rinsed and drained
1/2 cup chopped tomatoes
7 (8 inch) flour tortillas (I used Tomato Basil and Spinach Tortillas for a nice flaviour)
2 cups shredded reduced-fat Cheddar cheese
1 cup salsa
1/2 cup sour cream (I used low-fat)
DIRECTIONS
Preheat oven to 400 degrees F (200 degrees C).

In a large bowl, mash pinto beans. Stir in 3/4 cup salsa and garlic.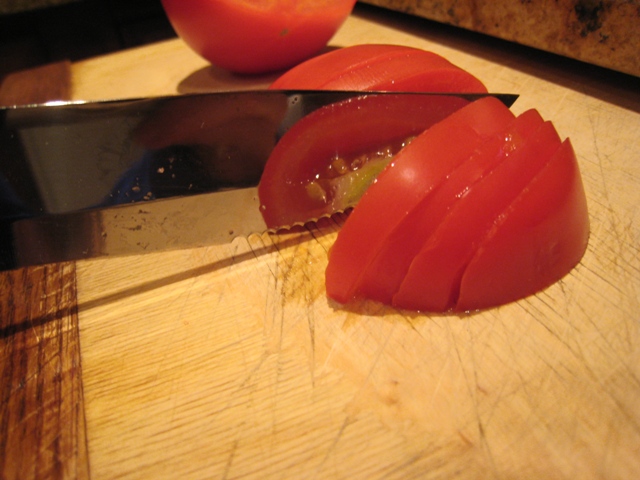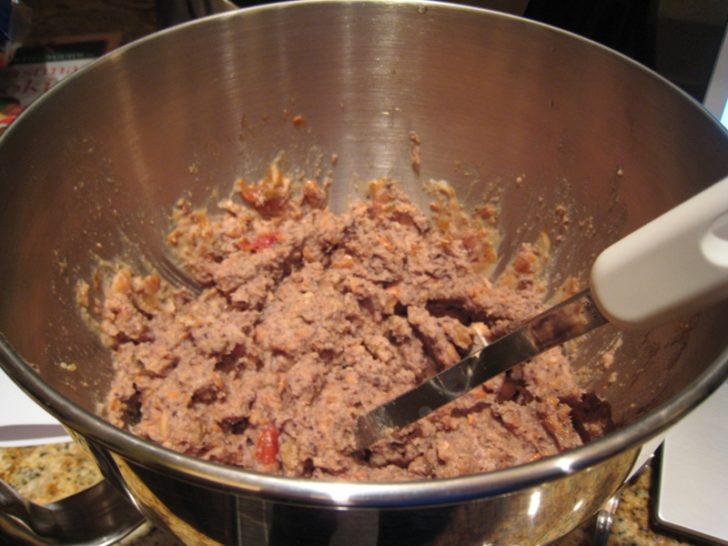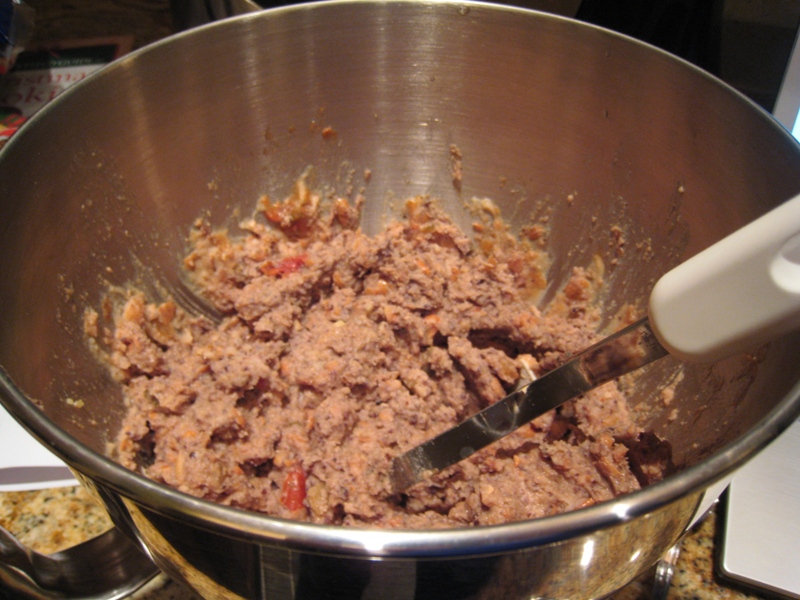 In a separate bowl, mix together 1/4 cup salsa, cilantro, black beans and tomatoes.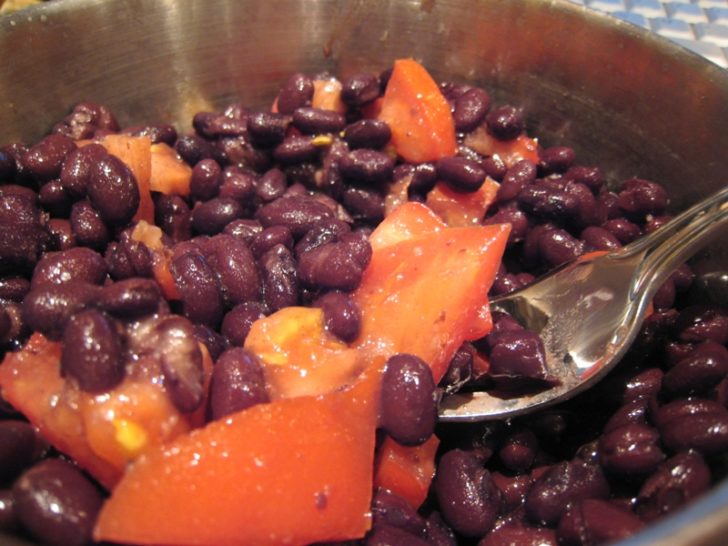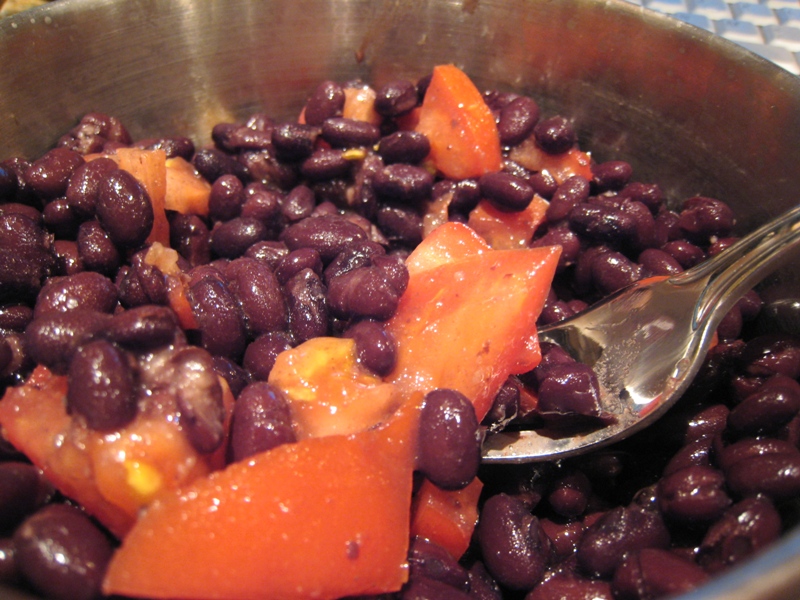 Place 1 tortilla in a pie plate or tart dish. Spread 3/4 cup pinto bean mixture over tortilla to within 1/2 inch of edge. Top with 1/4 cup cheese, and cover with another tortilla. Spread with 2/3 cup black bean mixture, and top with 1/4 cup cheese. Repeat layering twice. Cover with remaining tortilla, and spread with remaining pinto bean mixture and cheese.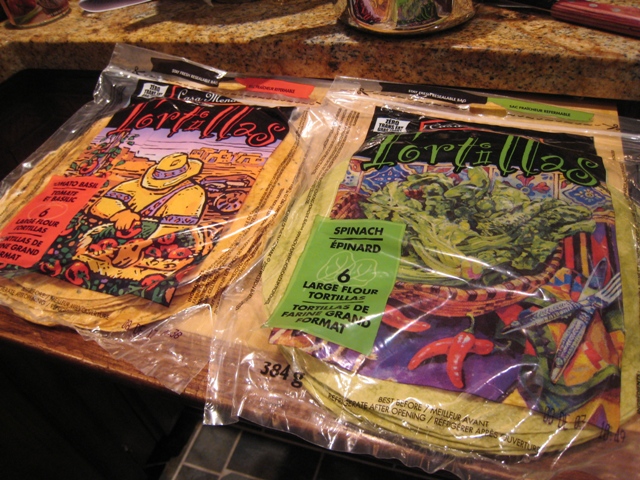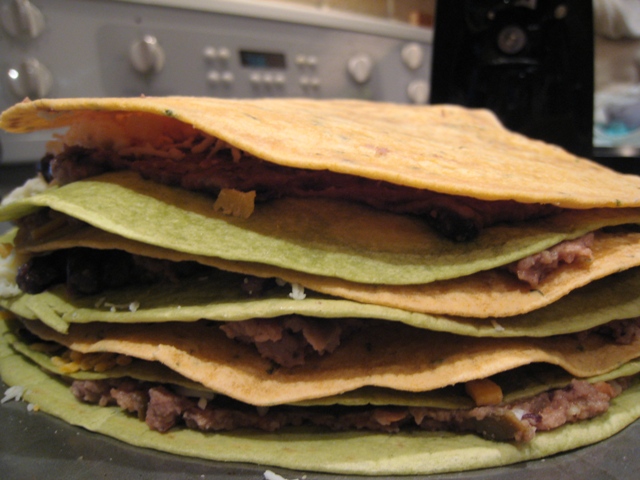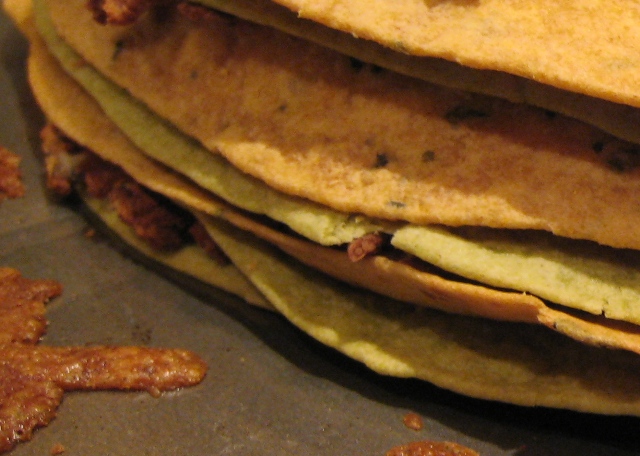 Cover with foil, and bake in preheated oven for about 40 minutes. Cut into wedges, and serve with salsa and sour cream.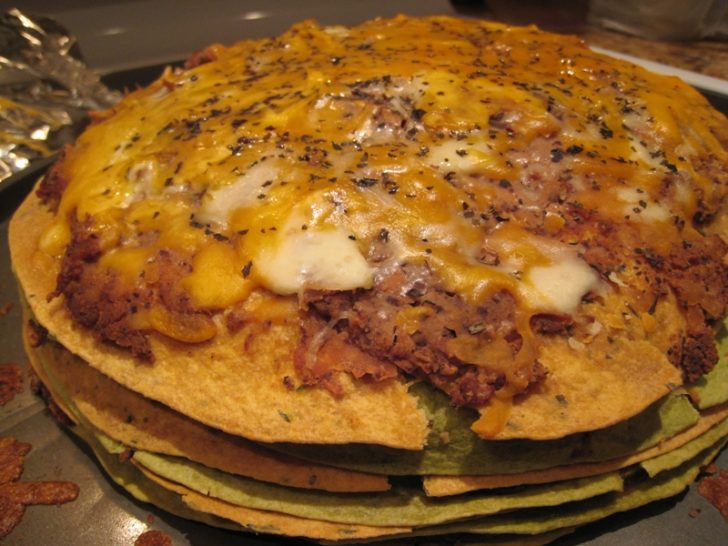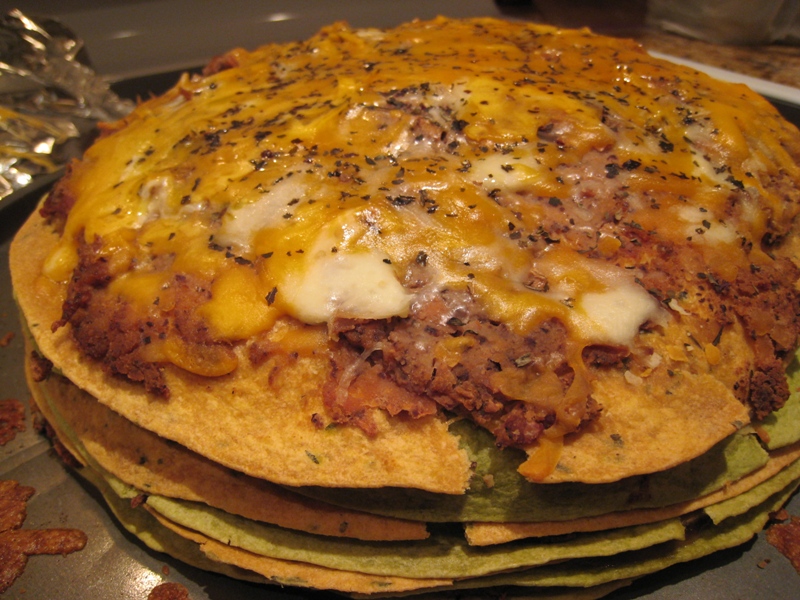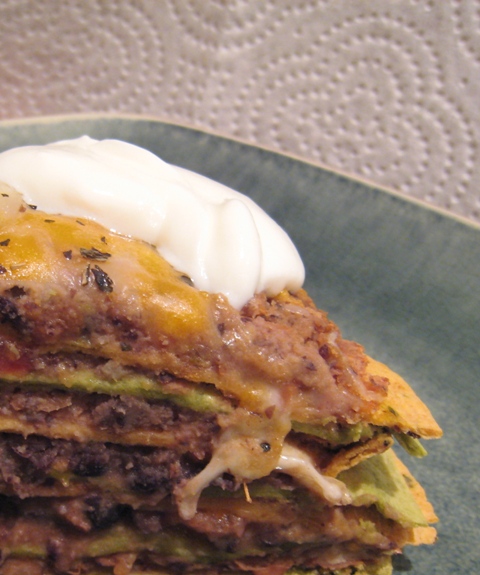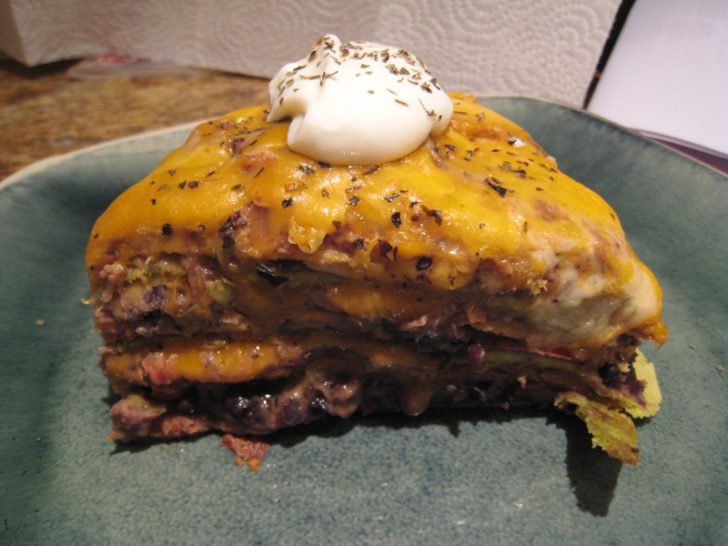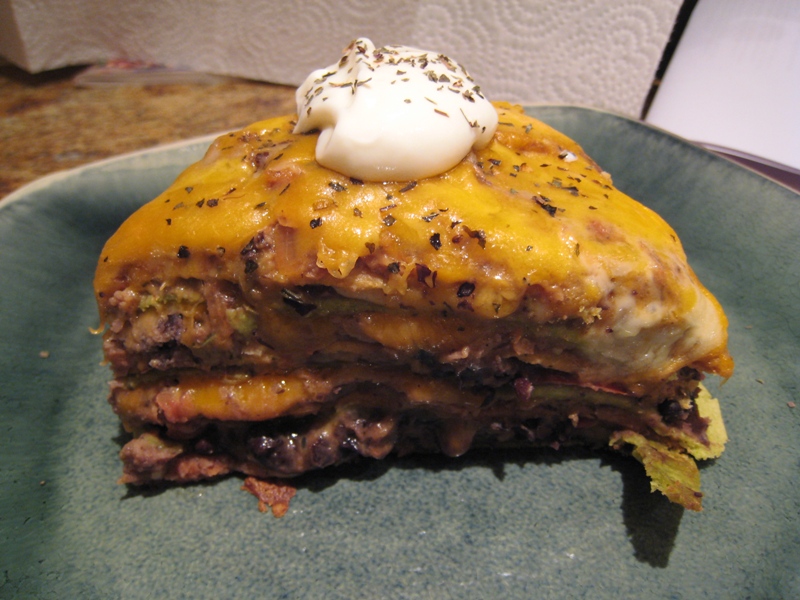 It was really yummy. It is vegetarian but you could always add ground beef or chicken to it. However, Eric and our friend Steve, who are meat lovers, couldn't even notice that this was meat free!
Steve said, "I think we should call this Mexican Lasagna"…so Mexican Lasagna it is! :D
You could make it healthier by reducing the cheese and adding more veggies. I think next time I will add red peppers and zucchini to it.
We ate in front of the TV with a beer watching the Leafs Hockey game! :D A fun, casual mini-housewarming.
~~~~~~~~~~~~~~~~~~~~~~~~~~~~~~~~~~~~~~~~~~~~~~~~~~~~~~~~~~~~~~~~~~~~~~~~~~~~~~~~~~~~~
Gym vs. Home Gyms:
After going back to the two gyms in my area, I have decided that instead of a gym membership I am going to buy a treadmill.
Since I am training for a half-marathon, I would really like to follow a marathon training program, and really focus on building up my runs. Eric and I found a really good treadmill today so I think we are going to purchase it tomorrow! It has lifetime warranty on all parts, so we figure it is a worthwhile investment. The gym memberships are so much money nowadays- over $500 a year– so I figure the treadmill is a good investment piece that we can add to our home gym (which consists of a weight bench, stability ball, matt, ab roller, free weights, and a jumping rope right now).
~~~~~~~~~~~~~~~~~~~~~~~~~~~~~~~~~~~~~~~~~~~~~~~~~~~~~~~~~~~~~~~~~~~~~~~~~~~~~~~~~~~~~
We are getting a snow storm tonight, but I am not sure how much is accumulating as it is pretty icy stuff falling from the sky.
Have a great night!!! :D
Don't be afraid your life will end; be afraid that it will never begin.
~Grace Hansen